These Smoked BBQ Ribs are made in the Traeger Grill. They are slowly smoked with a dry rub until they fall off the bone. They are then smothered in your favorite BBQ sauce. I promise they won't disappoint.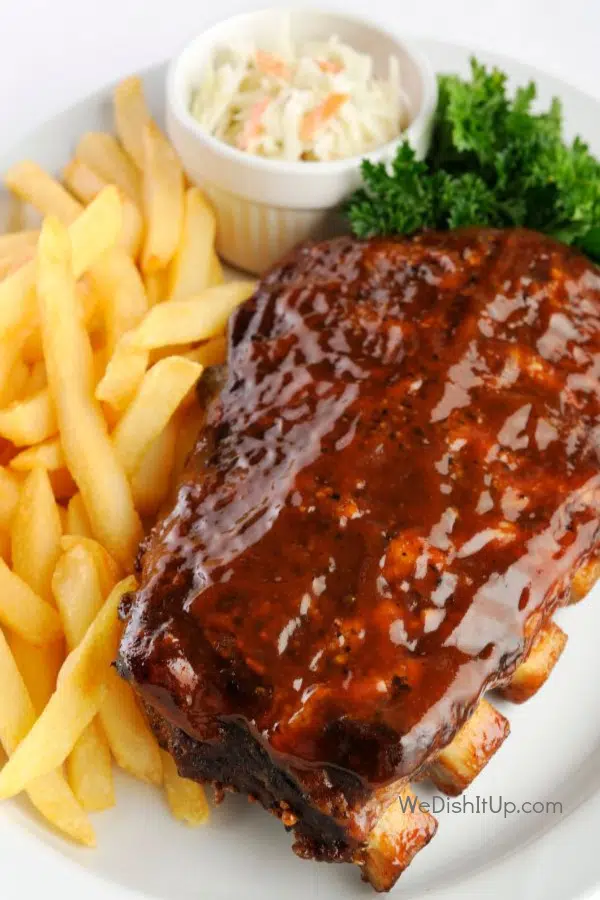 In the summer I love cooking on the grill. I have grown quite fond of our Traeger smoker. These Ribs were slowly smoked for several hours and were so tender and delicious. Some of the other favorites I have made on the smoker are The Best Texas Slow Smoked Brisket Recipe on Trager Grill, Steak and Chicken Kabobs, and Better Than the Fair Hot Italian Sausage.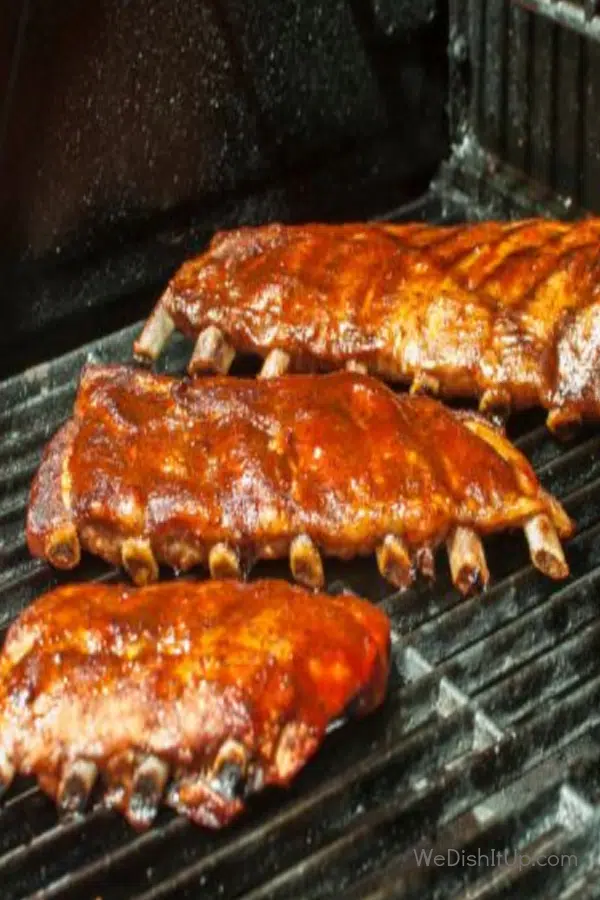 What Are The Best Ribs For Smoking?
I used St. Louis Style Ribs. Baby back ribs are also a good choice.
What Flavor of Pellets Should You Use?
Choose your favorite. Cherry or Hickory are my personal favorites.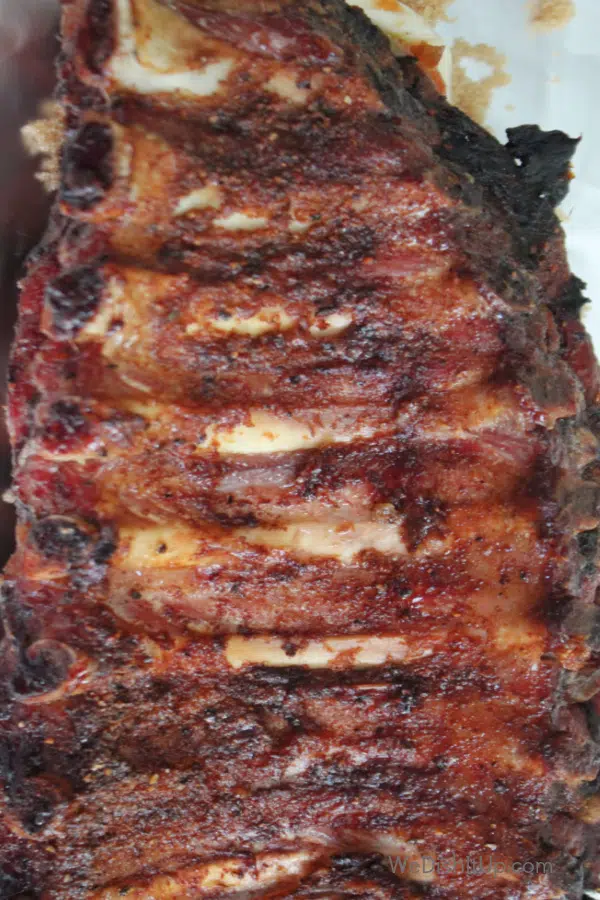 What Should You Serve With Smoked BBQ Ribs?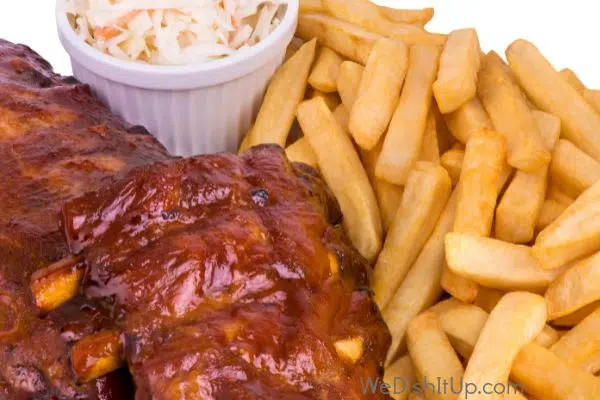 How To Prepare The Ribs:
Ingredients Needed:
St. Louis Style Ribs
Meat Church BBQ Rub- ( or dry rubs of choice)
Meat Church Multi-Purpose Rub
Brown Sugar
Apple Juice
Butter
BBQ Sauce
Pepper Jelly (optional)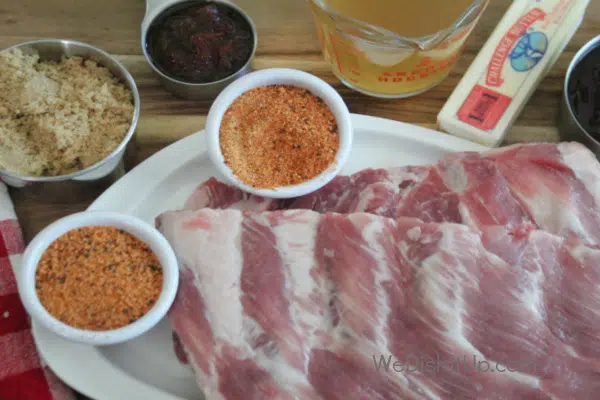 Gather ingredients for BBQing the ribs.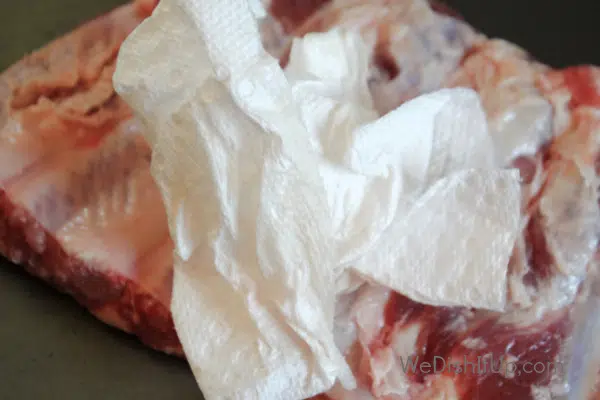 Using a paper towel pull membrane off the back of the ribs.
Using dry rubs, put rubs on both sides of the ribs.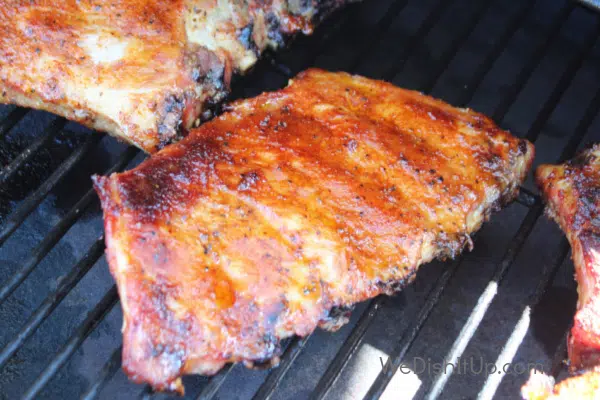 Ribs cooking on the grill.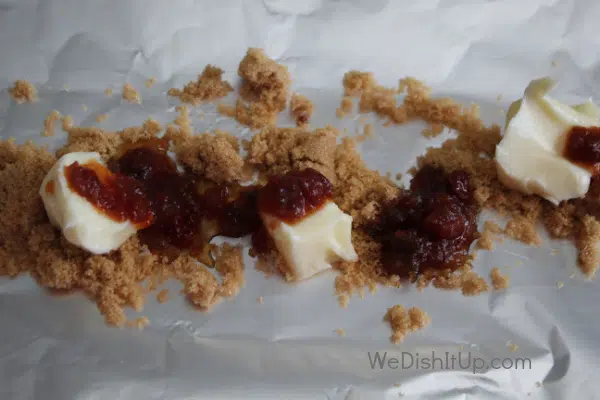 Wrap ribs in foil with butter, brown sugar, and optional pepper jelly.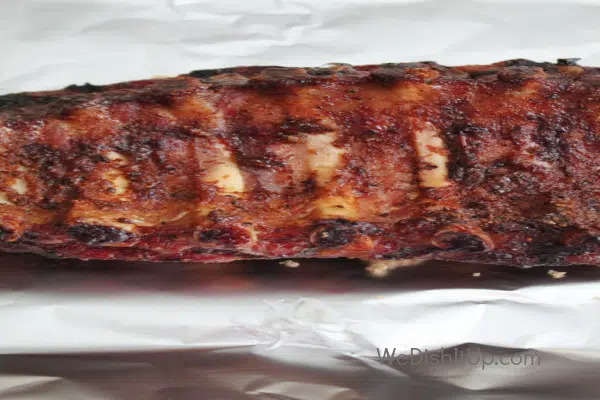 Finished Ribs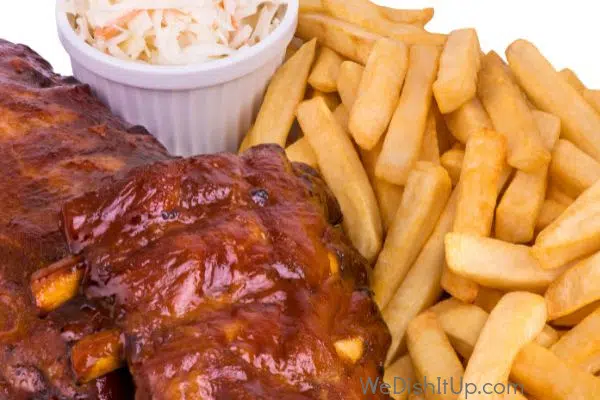 Ready to eat ribs with BBQ Sauce.
Desserts To Serve With Your Ribs :
3-2-1 Method:
This method of smoking ribs on the grill is called the 3-2-1 method because you smoke 3 hours directly on grill. 2 hours wrapped in foil and then an additional hour back on the grill. Very simple and effective way of smoking.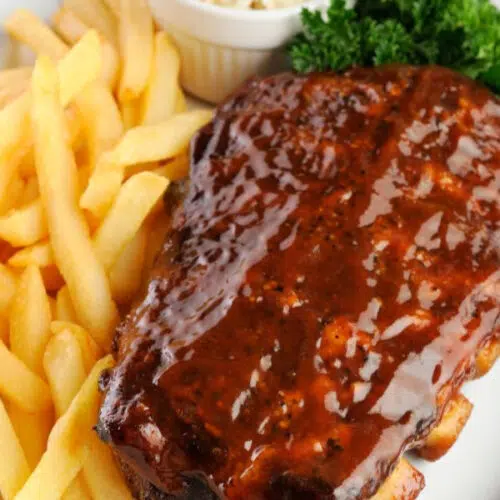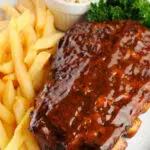 Print
Smoked BBQ Ribs on the Grill
Ingredients
2

racks

St.Louis Style Ribs

½

cup

Brown Sugar

½

cup

Apple Juice

½

cup

Butter

Multi-Purpose Dry Rub

BBQ Dry Rub

2

tablespoon

Pepper Jelly (optional)
Instructions
Remove membrane from the back of ribs-use a knife to lift the membrane and then with a paper towel pull it off.

Next season both sides of the ribs generously with both dry rubs.

Adjust smoker temperature to 225°

Lay ribs directly on the racks of the smoker bone side down.

Spritz ribs with apple juice every 20-30 minutes for 3 hours

Tear off 4 large sheets of foil. make 2 overlapping pockets out of the foil.

In the foil sprinkle brown sugar, cut up half the butter in each foil, and add pepper jelly if you choose. Lay ribs on top and wrap foil tightly around ribs.

Place foiled ribs back in smoker bone side down on racks. Close lid. Smoke additional 2 hours.

Open grill and carefully unwrap ribs being careful not to burn yourself with the steam . Brush BBQ sauce on ribs and return to grill bone side down for 40-60 minutes. Remove from grill and serve.
Other Videos I Have Shared :