This is the Best Potato Salad With Mustard and Egg. It is the perfect side dish for your summer barbeque. Whether you are having a huge party or just a family summer dinner. This potato salad is perfect. Made with red skin on potatoes, hard-boiled eggs, pickles, cucumbers, red onion, and miracle whip (or mayo if you prefer)and you guessed it mustard.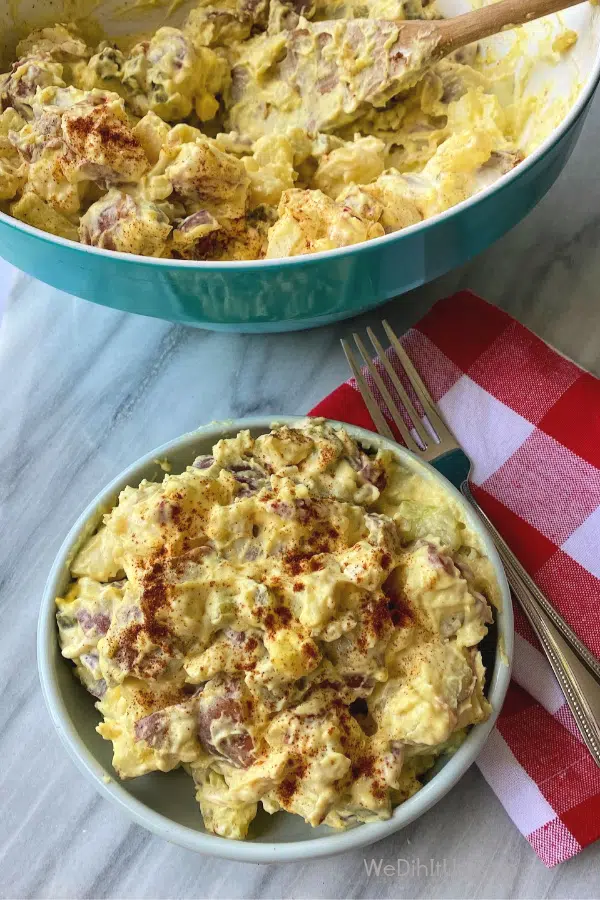 Potato Salad With Mustard and Egg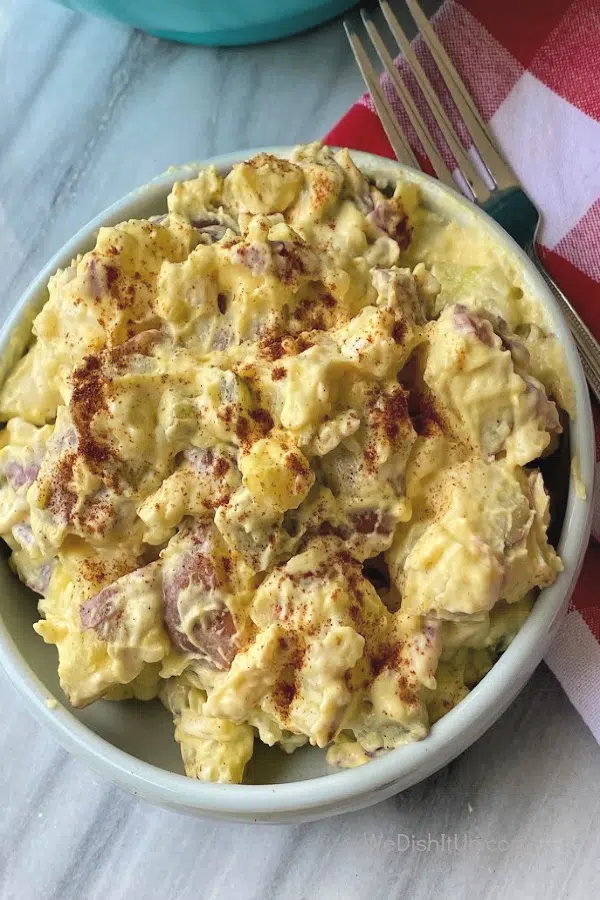 Although potato salad reminds me of summertime, it's a great side dish at any time of the year. This salad is similar to the Moms Classic Macaroni Salad With Egg that I shared last summer. With the obvious difference being potatoes instead of macaroni. I use baby red skin potatoes. I used to peel my potatoes, however, the hub prefers skin on and that definitely saves time. If you aren't a fan of a miracle whip, (you must be crazy, haha) mayo also works great. If you are looking for some main dishes to serve with the salad, a couple of good options are. Steak and Chicken Kabobs or Tender Barbecue Pork Ribs Instant Pot /Grill. You won't be disappointed.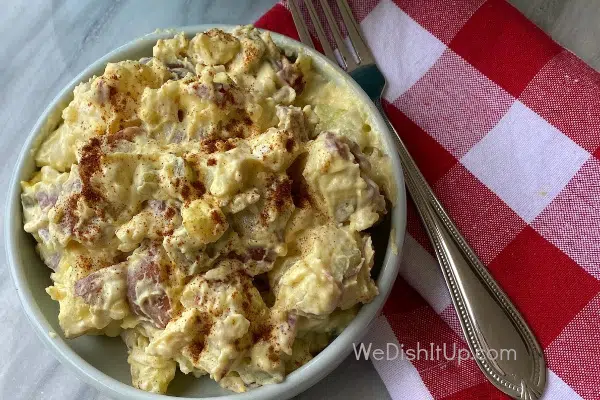 How to Make Potato Salad With Mustard and Egg :
INGREDIENTS NEEDED :
Red Potatoes
Hard-Boiled Eggs
Dill Pickles
Cucumbers
Red Onion
Miracle Whip
Yellow Mustard
Paprika
Salt and Pepper
INSTRUCTIONS :
Wash, boil and chop potatoes ( I leave the skin on )
Boil, cool, peel and dice eggs
Dice cucumbers, pickles, red onion
Mix together all dry ingredients in a large bowl
Stir in miracle whip and mustard
Paprika, salt, and pepper to taste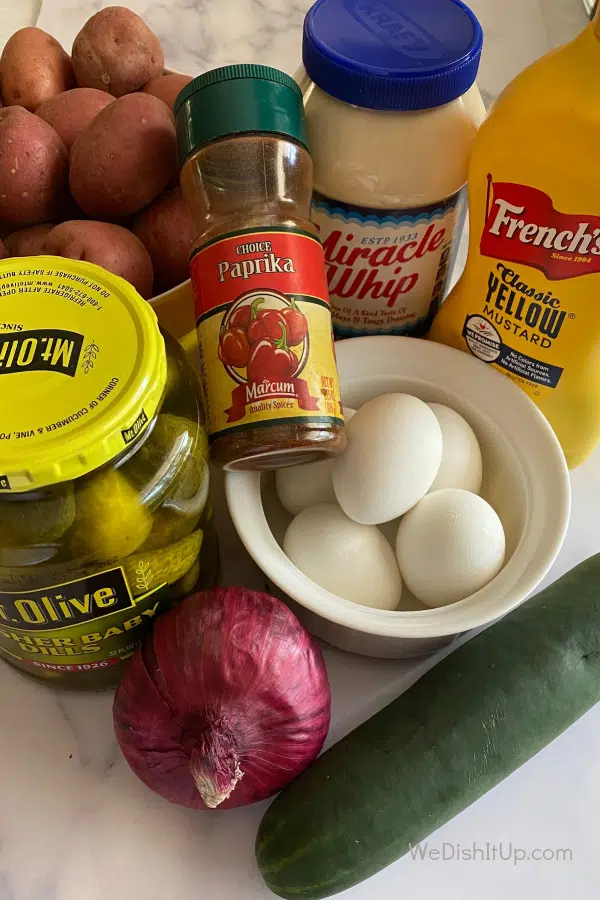 Potato Salad Ingredients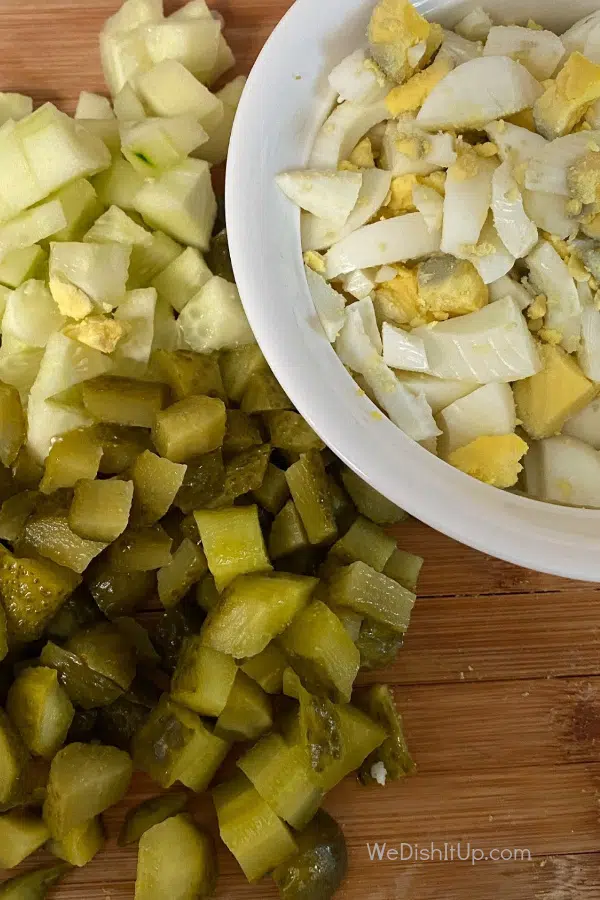 Chopping the Veggies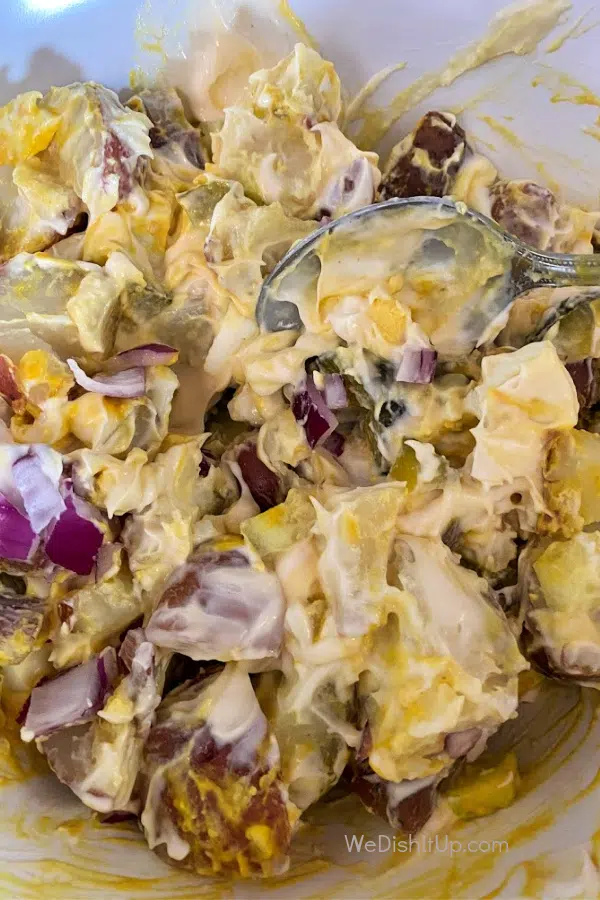 Mixing The Salad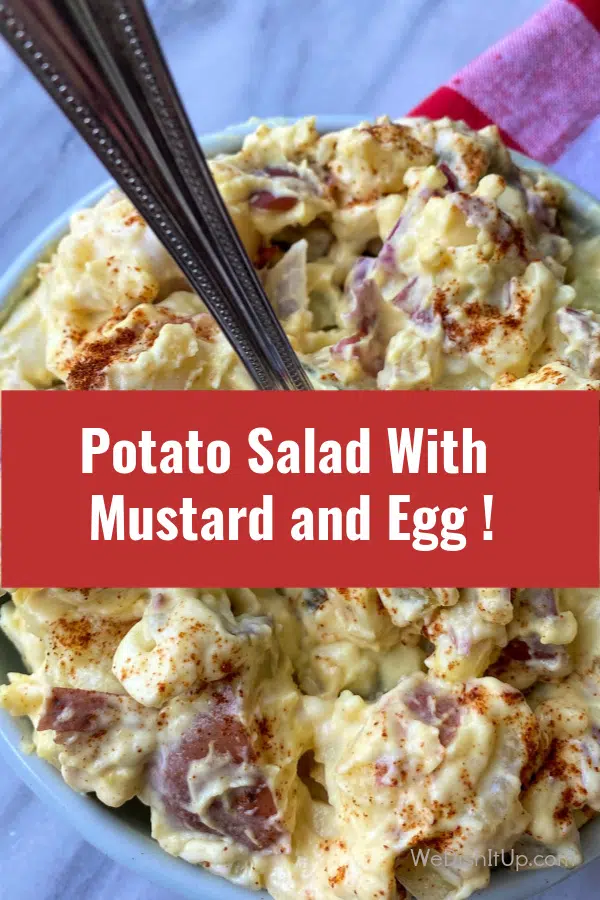 Ready to Serve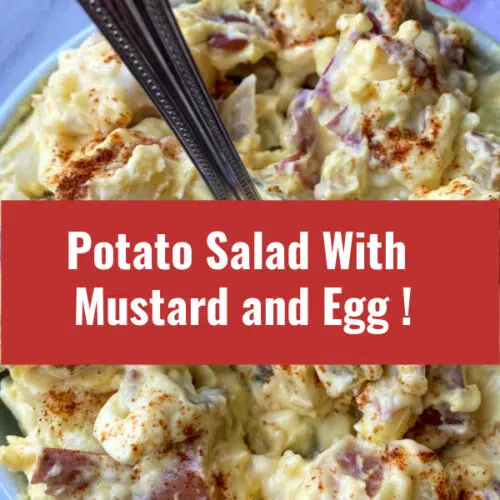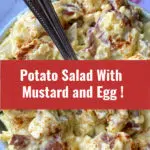 Print
Potato Salad With Mustard and Egg
Red skin on potatoes, hard -boiled eggs, dill pickles, cucumber, red onion, miracle whip and mustard
Equipment
stove, large pan, knife, cutting board

Mixing Bowl, serving bowl , spatula
Ingredients
3

lbs

Red Skin Potatoes

5-6

Large

Hard-Boiled Eggs

1

Cucumber

¾

cup

Dill Pickles

diced

½

Red Onion

diced

1.5-2

cups

Miracle Whip

4-6

tablespoon

Yellow Mustard

Paprika

Salt and pepper to taste
Instructions
Wash and boil red skin potatoes until soft when poked with a fork (20-30 minutes) cool and chop

Dice cucumbers, dill pickles, and red onion

Mix dry ingredients in a large mixing bowl - stir in miracle whip and mustard

Season with paprika and salt and pepper

Refrigerate until ready to serve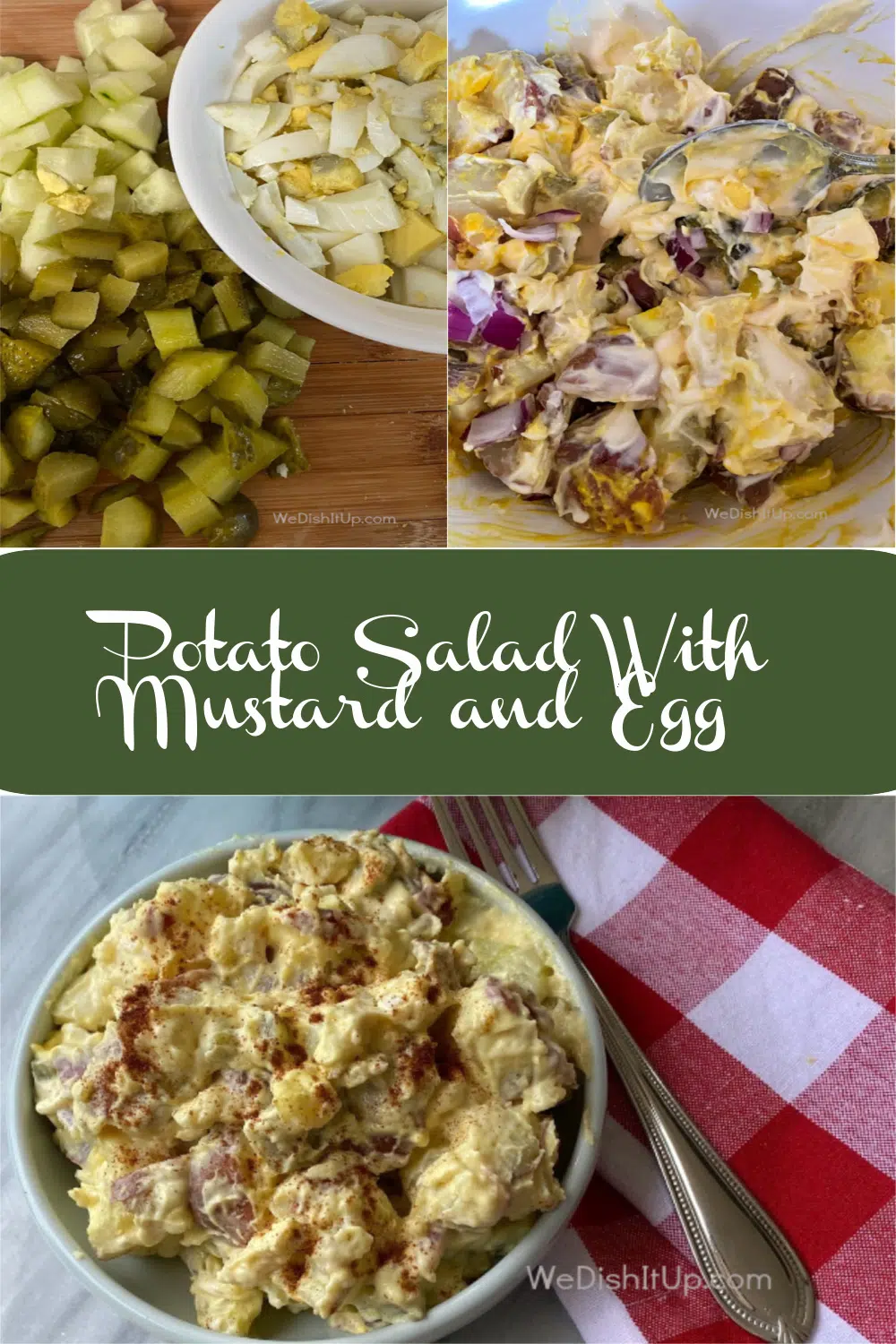 Other Recipes You May Like :