Tender Barbeque Pork Ribs on the grill just got Easier. Ribs on the grill have always been an all-day job. These tender delicious ribs start in the Instant Pot.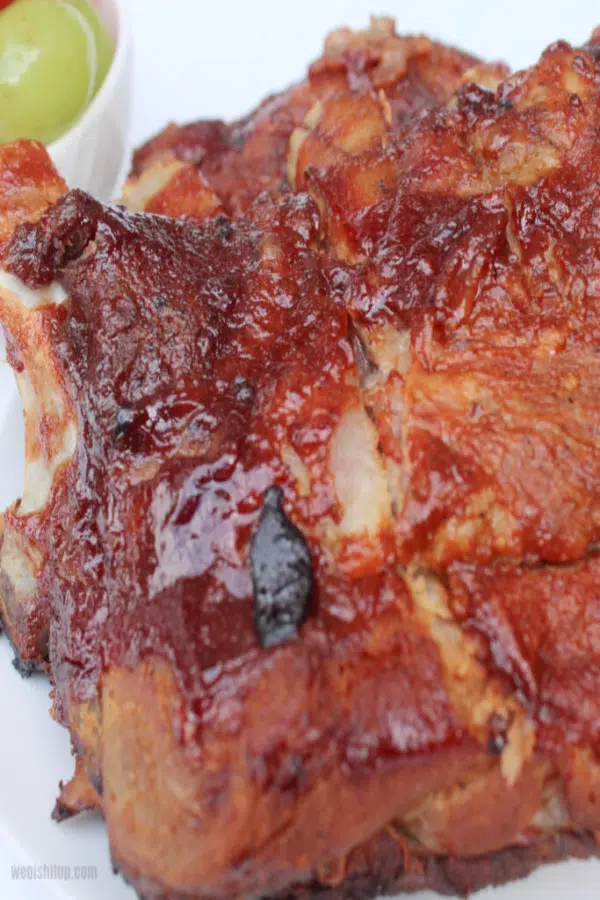 I'm here to tell you that doing Tender Barbeque Pork Ribs On The Grill no longer has to be a 6 hour job. The secret is cooking them first in the instant pot. Start with putting a dry rub on your ribs and putting them on the trivet in your instant pot. If you don't have a trivet, you can ball up aluminum foil (3-4 pies) set them in the bottom of the trivet. Put the pork ribs on top of the aluminum foil keeping them up off the bottom of the pot. Add water or broth. Set your instant pot for 30 minutes on manual high pressure. Allow 10-minute slow release.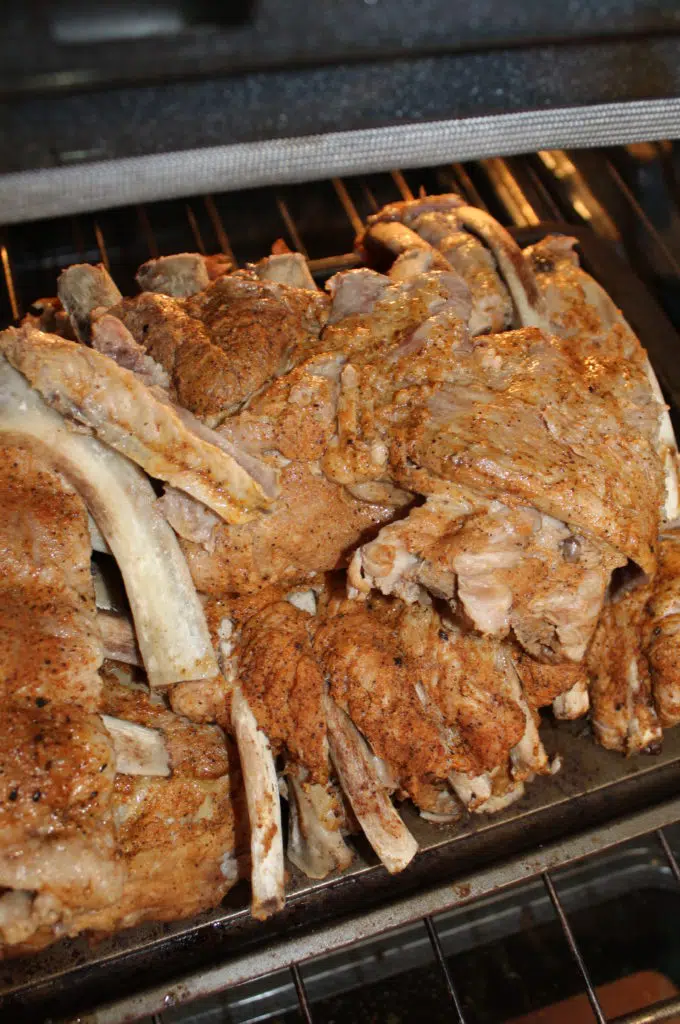 When the pork ribs come out of the instant pot they will already be so tender that they are falling off the bone. The ribs are now ready to put on the grill or smoker. We use my husband's Trager wood pellet smoker. His smoker is his favorite toy he loves cooking everything on that thing. I definitely have no problem sharing the cooking. If I can get him to do burgers or hot dogs or even corn on the smoker, I am all for it.
Adding Barbeque Sauce :
Once you get the pork ribs on the grill or smoker, they can be brushed with your favorite bottled barbeque sauce. If you are creative there are a lot of homemade barbeque sauce recipes.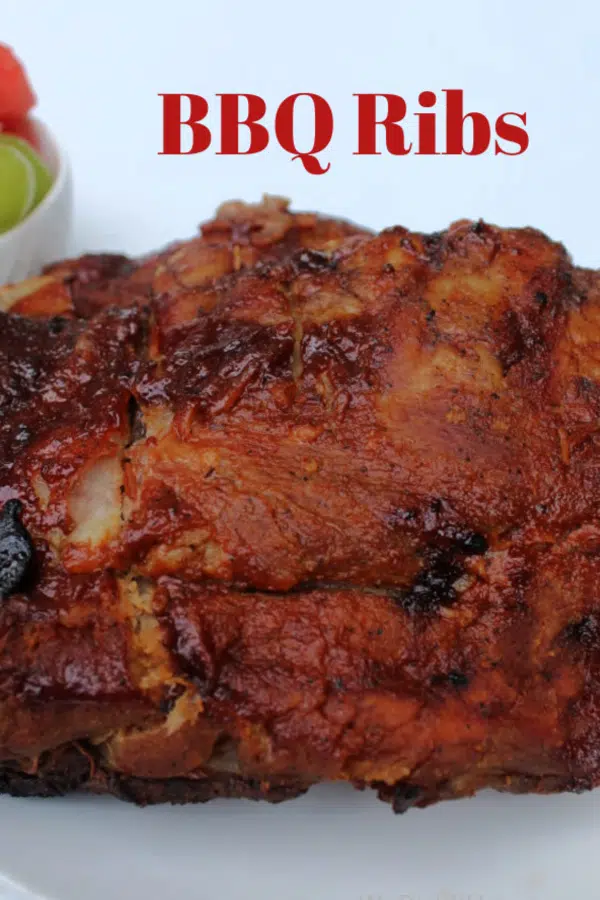 Are you looking for some great side dishes to serve with these falling off the bone tender pork ribs? Look no further.
Try serving Creamy Coleslaw with Bacon or Moms Classic Macaroni Salad With Egg.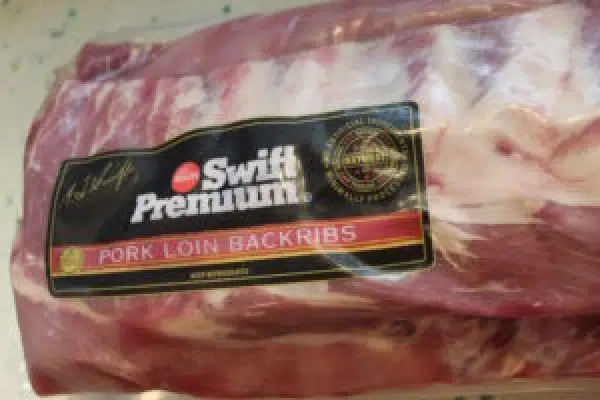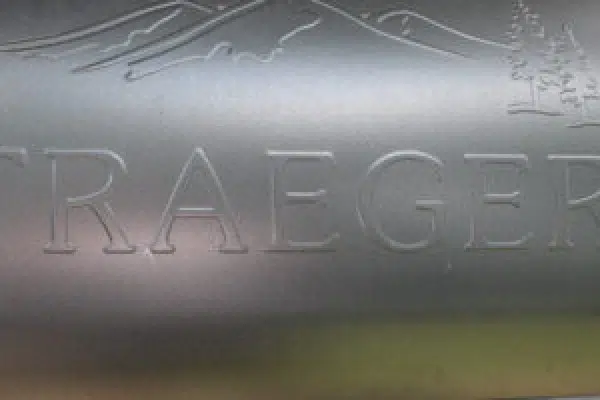 If you don't have an instant pot, I recommend you get one.
In the meantime, if you want to make ribs on the grill, parboiling them is an
option.
Other Great Recipes You May Like :
How to Make Tender Barbecue Pork Ribs Instant Pot /Grill :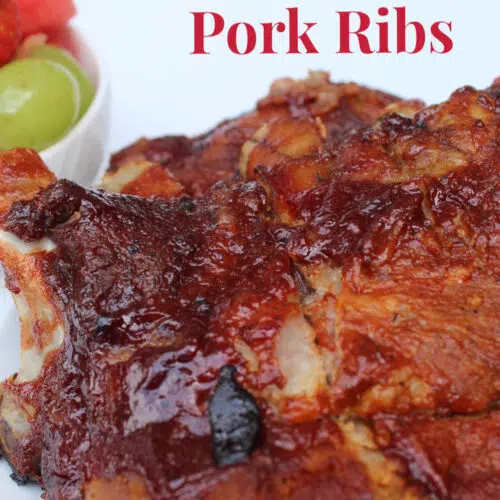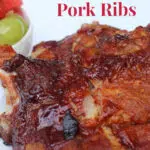 Print
Tender Barbecue Pork Ribs Instant Pot/Grill
Tender Ribs cooked in instant pot and on the grill
Equipment
instant pot or other pressure cooker

grill or smoker
Ingredients
½

cup

brown sugar

for rub

3

tbsp

paprika

for rub

1

tablespoon

black pepper

for rub

1

tablespoon

kosher salt

for rub

1

tbsp

garlic powder

for rub

1

tablespoon

onion powder

for rub

1

teaspoon

mustard powder

for rub

½

tsp

cayenne pepper

for rub

½

teaspoon

chili powder

for rub

3-5

lbs

pork back ribs

1

13 oz

barbeque sauce of choice
Instructions
Open ribs , rinse blood off , trim any excess fat (white film on meat) pat dry with paper towels

mix all ingredients for the dry rub in a mixing bowl. blending weel

generously rub the dry rub on the ribs

set ribs on the trivet in instant pot - you may choose to just bend the ribs and set in the instant pot or cut the ribs in sections

add 1 cup of water (or broth) to the instant pot -set manual pressure cook high for 30 minutes

let ribs slow release for 10 minutes-release any remaining steam and pull ribs from pot

put the pork ribs on preheated grill 250° smoke or grill for 30-35 minutes -enjoy!
For more great grill ideas ,check out https://www.traegergrills.com/