This is The Best Steak Fajita Quesadilla recipe I have found for sure. Made with thin sliced steak, fajita style onions and peppers and cheese on a flour tortilla . It is perfect.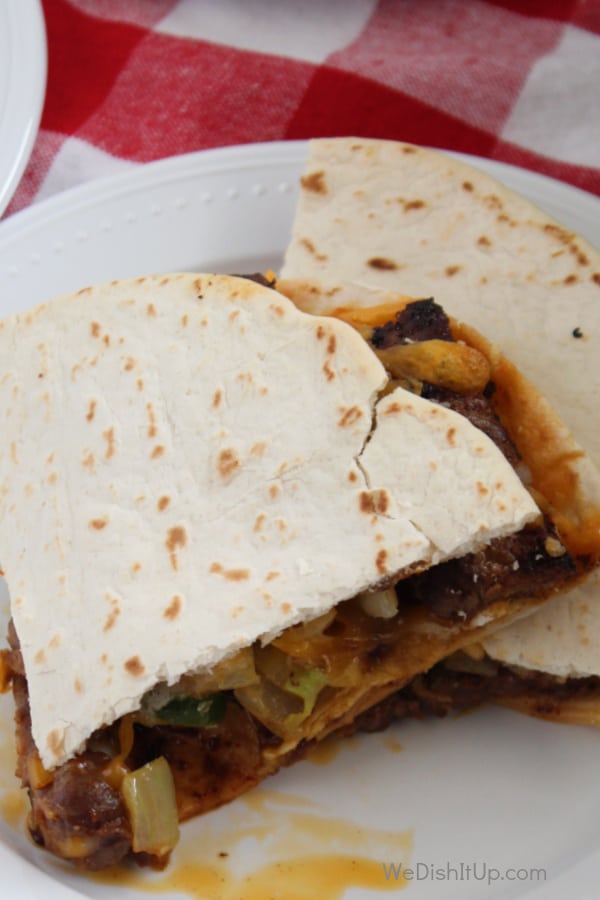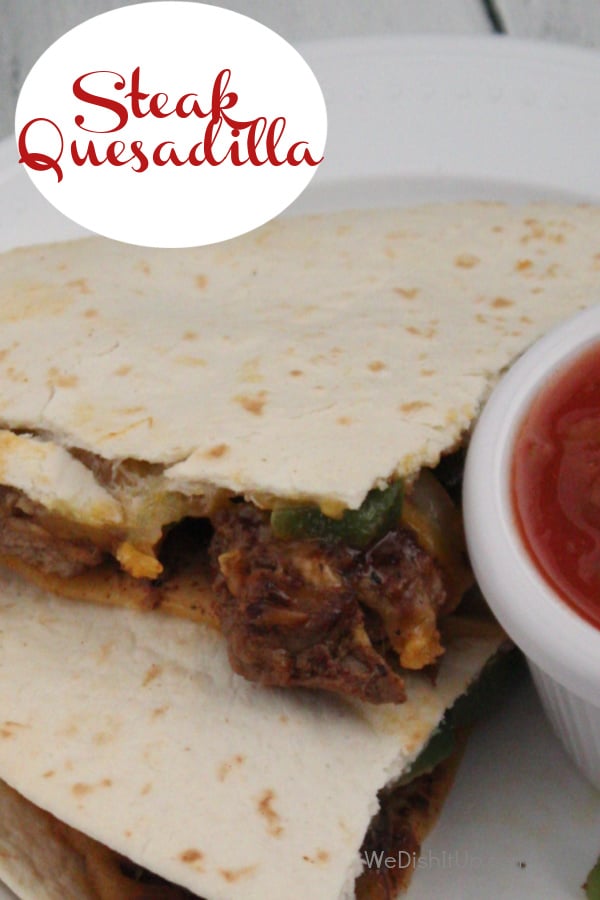 This quesadilla came out fabulous. I had a steak in the refrigerator that I seared in the frying pan. However, if you have leftovers ,they will work as well. I added some fajita style onions and peppers and a mixture of cheddar and jack cheese. I threw it in the air fryer and it came out crispy and perfect. Mexican food is my absolute favorite. Have you tried Sheet Pan Chicken Nachos, Easy Beef Enchiladas or my Skinny Jalapeno Margarita ?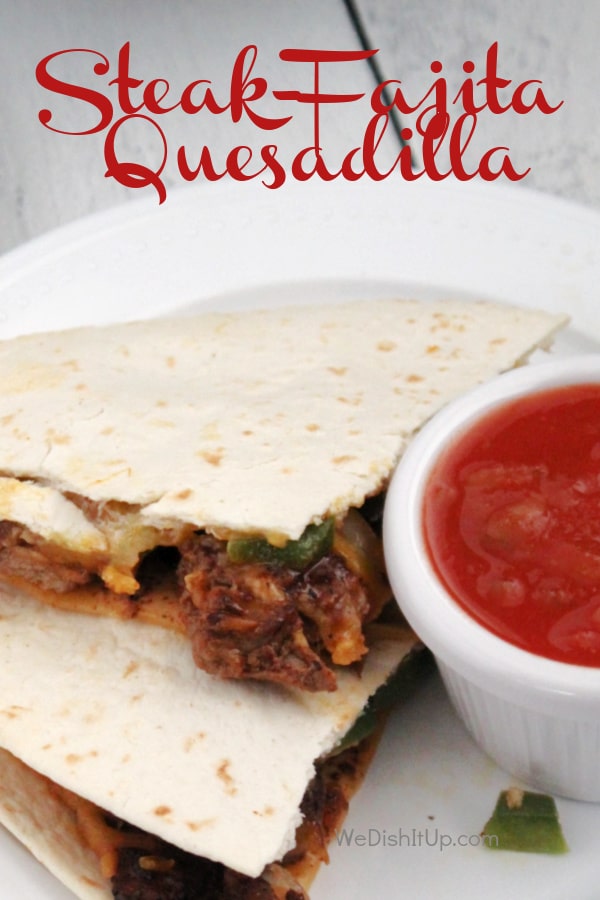 Tips For Making The Best Quesadilla :
What Cut of Meat Should I Use ?

Top Sir Loin is a good option because it is tender and doesn't need a lot of prep.
What Size Tortilla Should I Use ?
If you are making it for 2 people -10 inch tortillas work well.
Can I Use Chicken ?
Absolutely Chicken is delicious in a quesadilla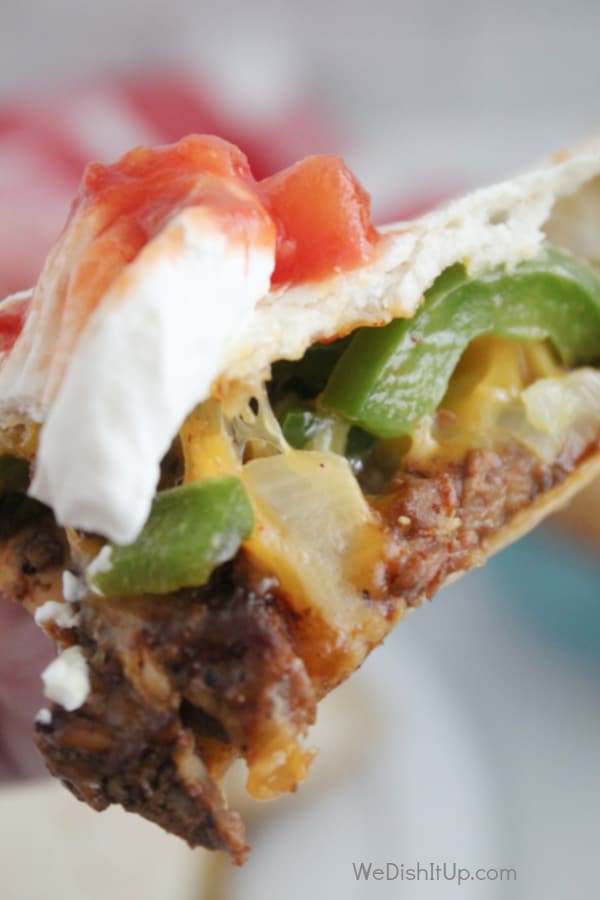 How To Make The Best Steak Fajita Quesadilla:
Ingredients Needed:
Steak
Onion
Green Pepper
Jalapeno Pepper
Cayenne Pepper
Black Pepper
Salt
Garlic Powder
Cumin
Oregano
Mexican Cheese Blend
Flour Tortilla
Garnishes :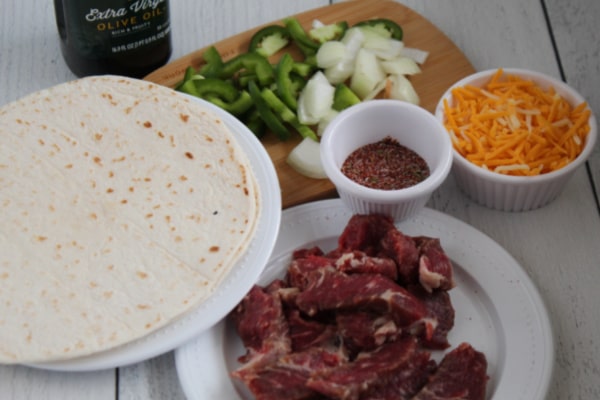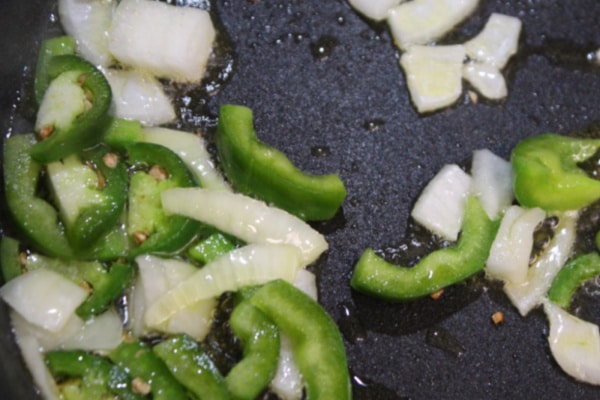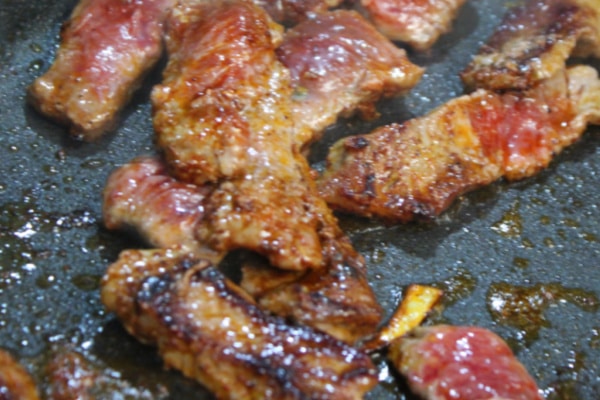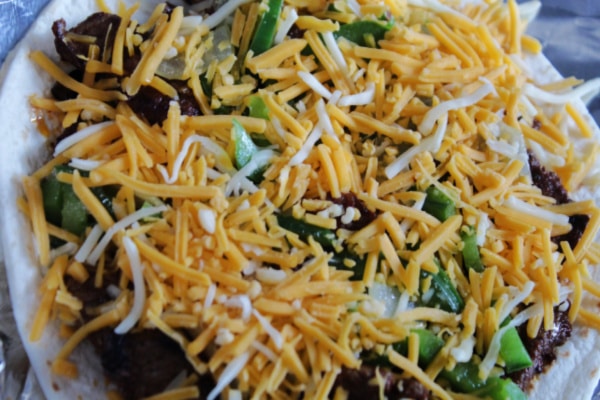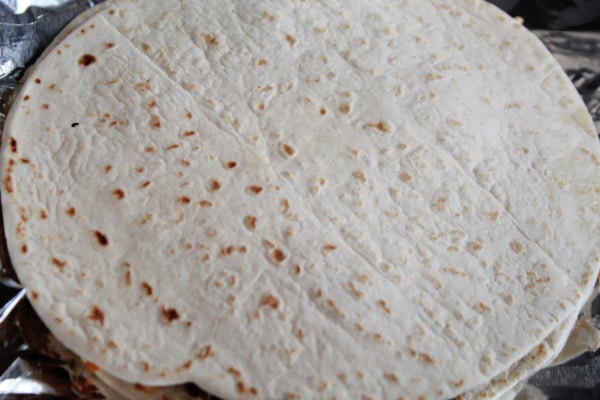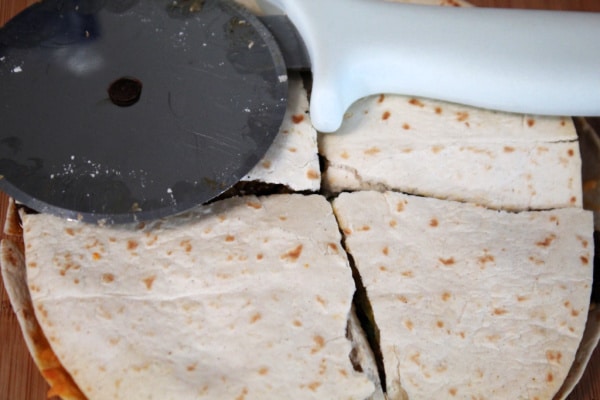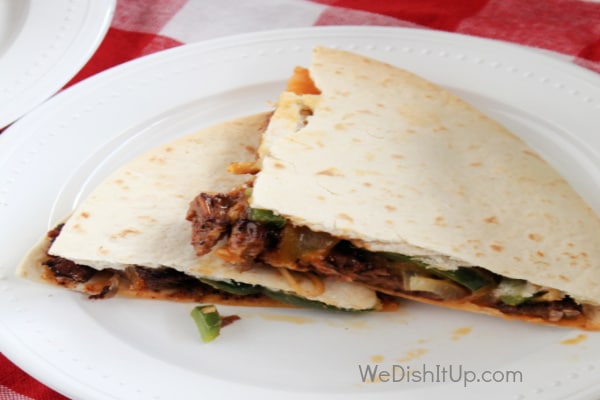 Other Recipes You May Be Interested In :
If you are looking for a good Chicken Quesadilla Recipe , head to recipe-diaries.com/air-fryer-chicken-quesadillas/
Looking For Some Great Desserts ?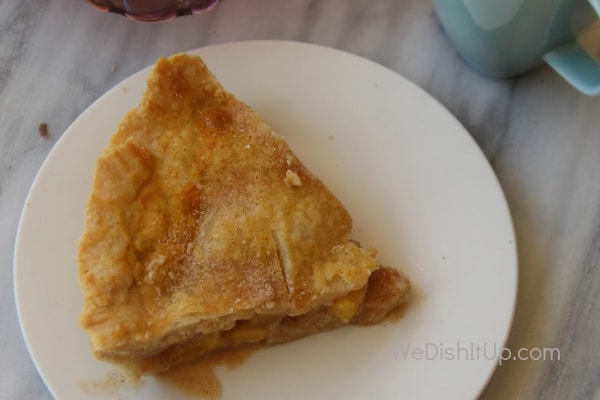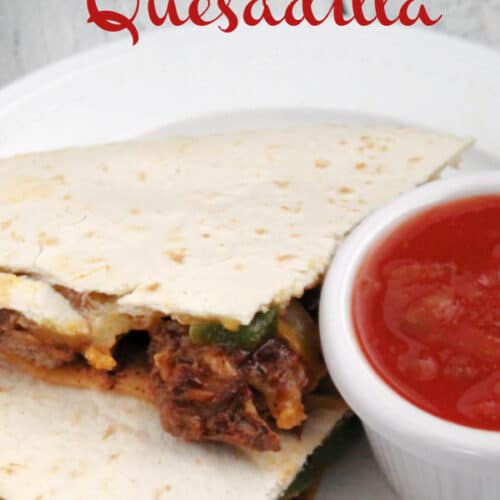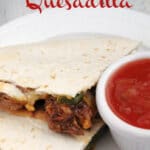 Print
The Best Steak Fajita Quesadilla
Sirloin steak, fajitas vegetables, Mexican cheese blend on flour tortillas
Equipment
Air Fryer

stove, large pan, knife, cutting board
Ingredients
2

tbsp.

Olive Oil

4

oz.

Sirloin Steak

Or steak of choice , sliced thin

¼

White or Yellow Onion

Sliced or Chopped

¼

Green Pepper

Sliced or Chopped

¼

Fresh Jalapeno

Chopped

1

teaspoon

Red Cayenne Pepper

1

teaspoon

Black Pepper

¼

teaspoon

Cumin

½

teaspoon

Garlic Powder

½

teaspoon

Paprika

½

teaspoon

Oregano

¼

teaspoon

Salt

4

oz.

Cheese

I used cheddar jack blend

2

10 inch

Flour Tortillas
Optional Garnishes
Sour Cream

Guacamole

see link below for recipe

Salsa

See links below for recipes
Instructions
Slice Steak And Chop Veggies

Pre-heat Air Fryer or Oven to 400°

Mix dry seasonings together in small bowl

Heat olive oil over medium high heat - saut'e veggies until slightly softened -2-3 minutes -remove and set a side.

Coat steak with seasoning and sear on high for 3-4 minutes or until browned-remove from pan

Assemble on tortilla -meat, veggies, cheese top with second tortilla

Put in Air fryer for 10-15 minutes until cheese is hot and melty and tortilla is crispy

Remove allow to cool slightly and cut with knife or pizza cutter

Serve with favorite garnish