These Easy to Make Hand Held Cherry Pies are delicious. They are simply thrown together with store bought pie crust, canned pie filling and a simple glaze. Easy but scrumptious.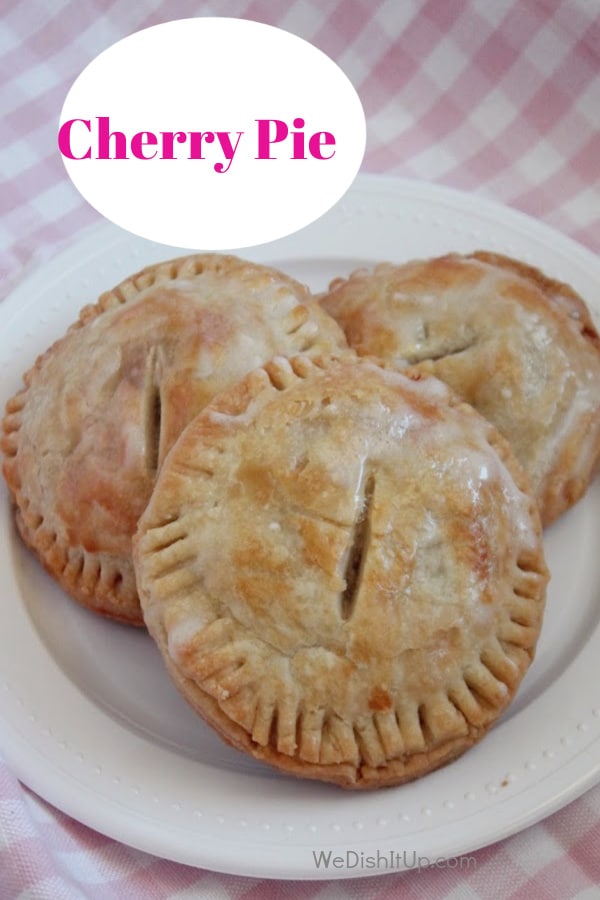 What is a Hand Held Pie ?
A hand held pie is just as it sounds . A mini version of a large pie. I did 2 different versions. You can cut out 2 circles of dough and crimp together with filling inside. Option 2 is to fold over with filling inside and crimp closed.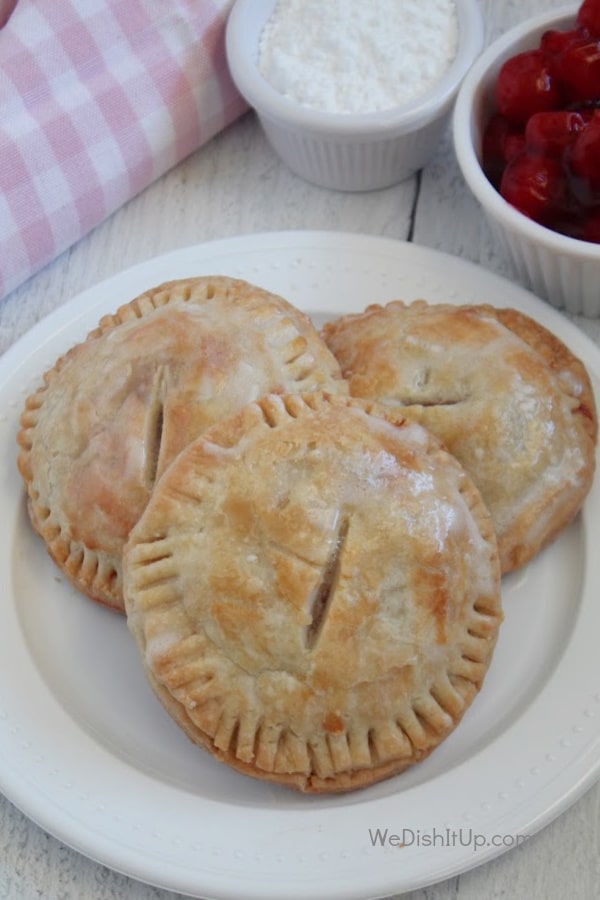 How to Store Pies :
Pies will keep great in air tight container for several days on counter. They also freeze well for several months .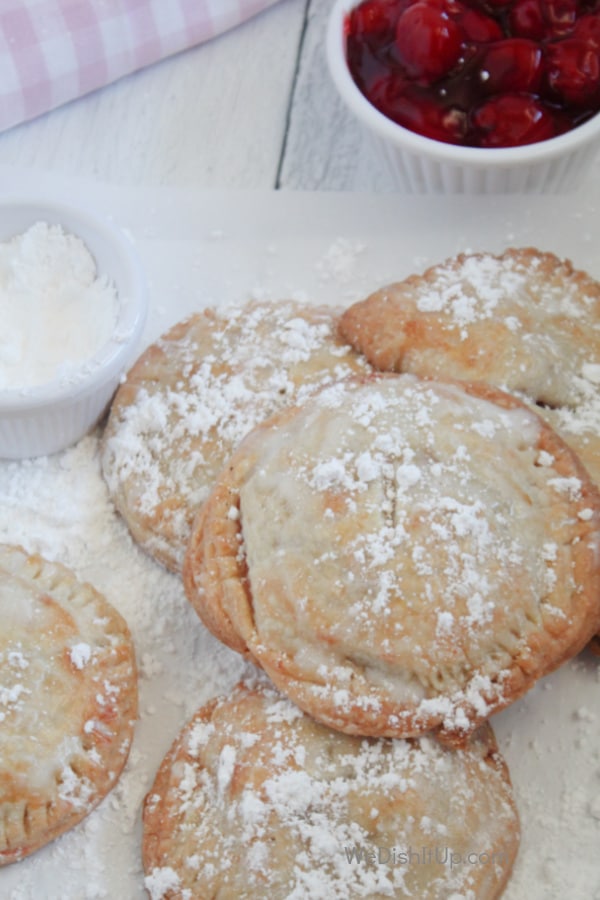 Can I use Home Made Crust ?
You for sure could use a homemade and if need a recipe for one , here's a great one. Easy Homemade Pie Crust. You could also make filling from fresh fruit if you prefer. If you want to make apple pies I have a recipe for Easy Homemade Apple Pie Filling. I put a glaze on the pies and put powdered sugar on some of them.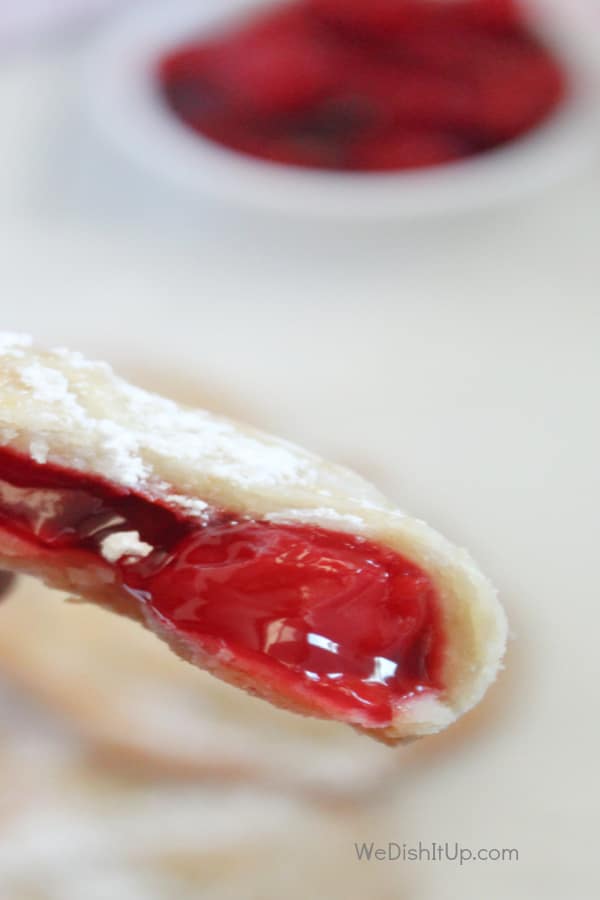 How to Make Easy to Make Hand Held Cherry Pies:
Ingredients Needed :
Refrigerated Pie Crusts
Cherry Pie Filling
Egg White
Glaze
Powdered Sugar
Vanilla Extract
Cream or Milk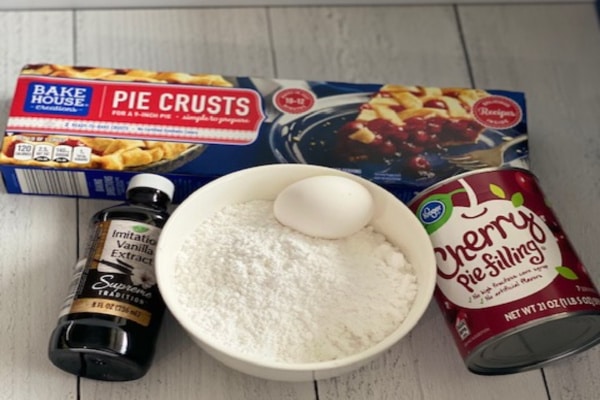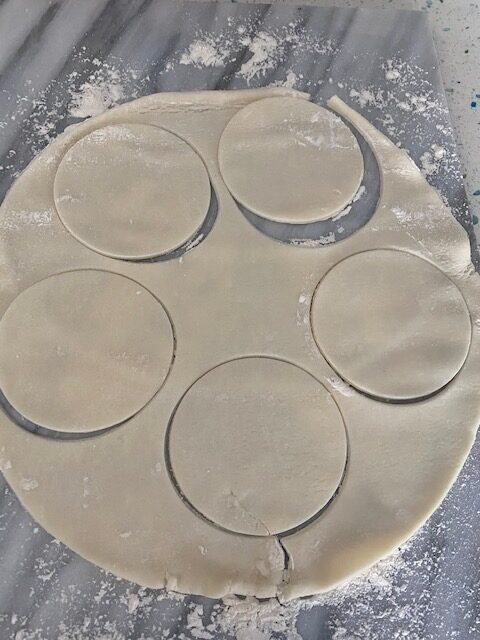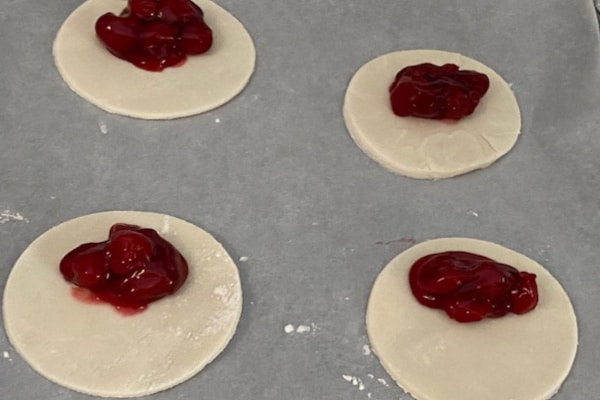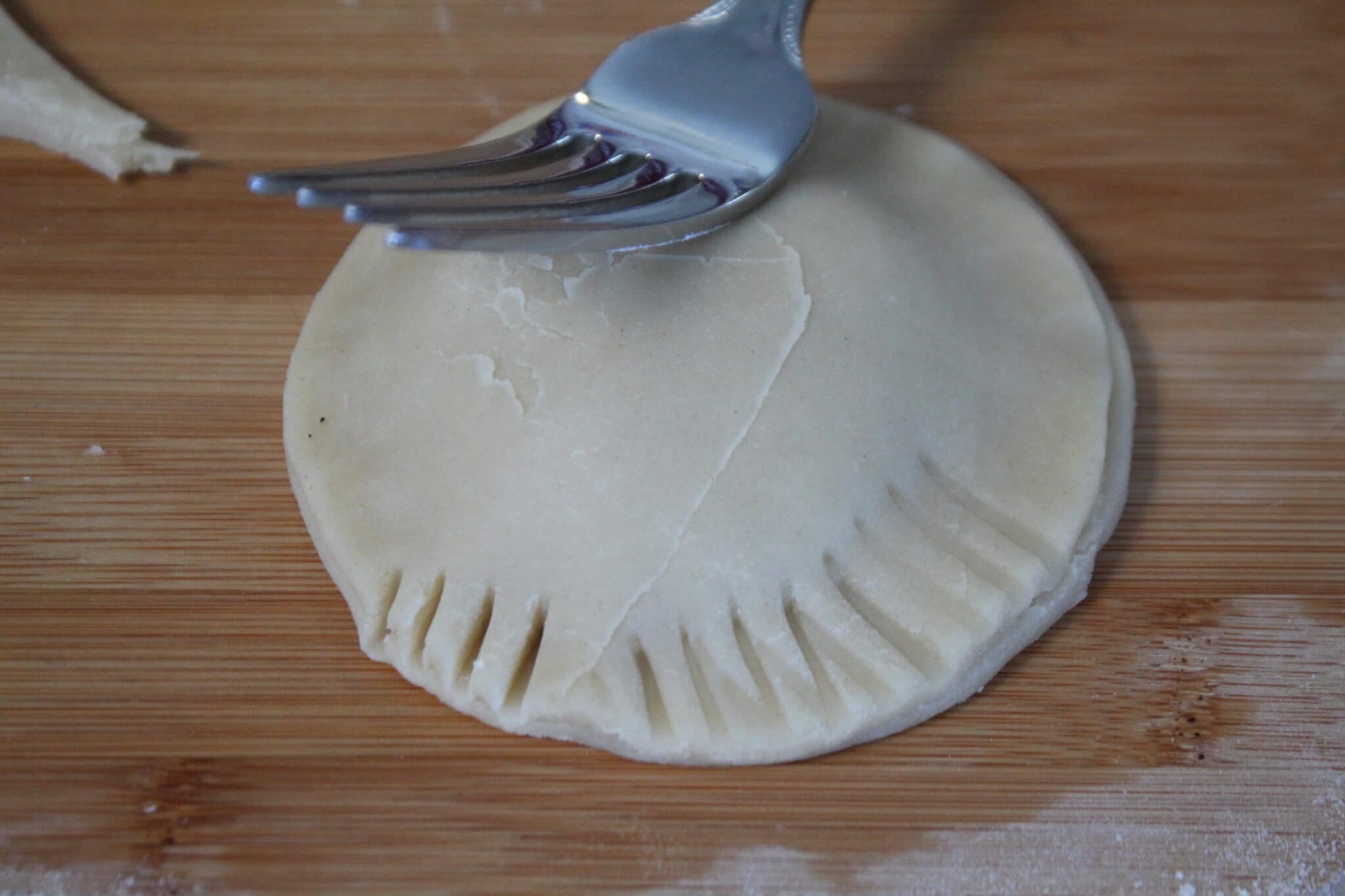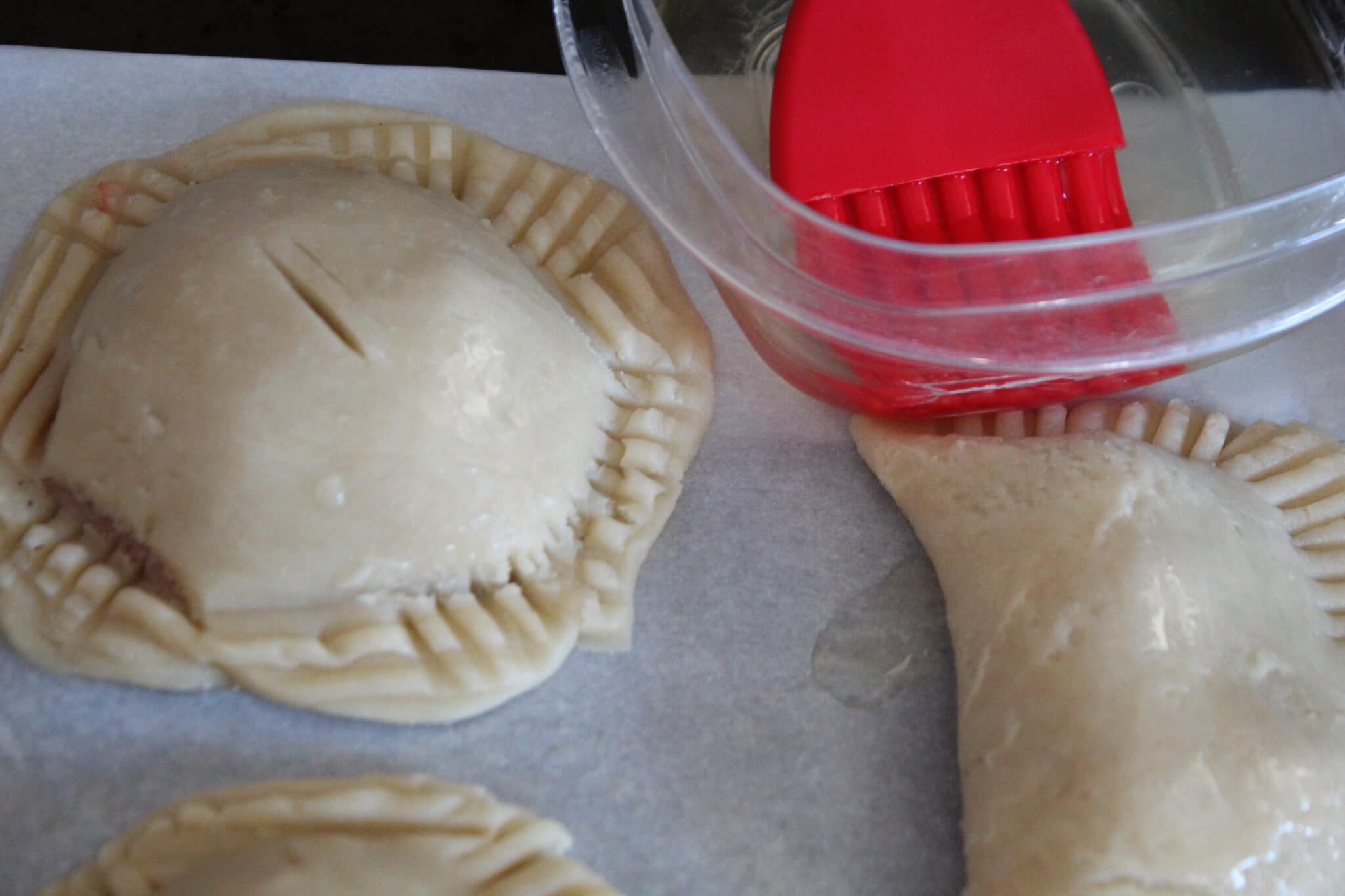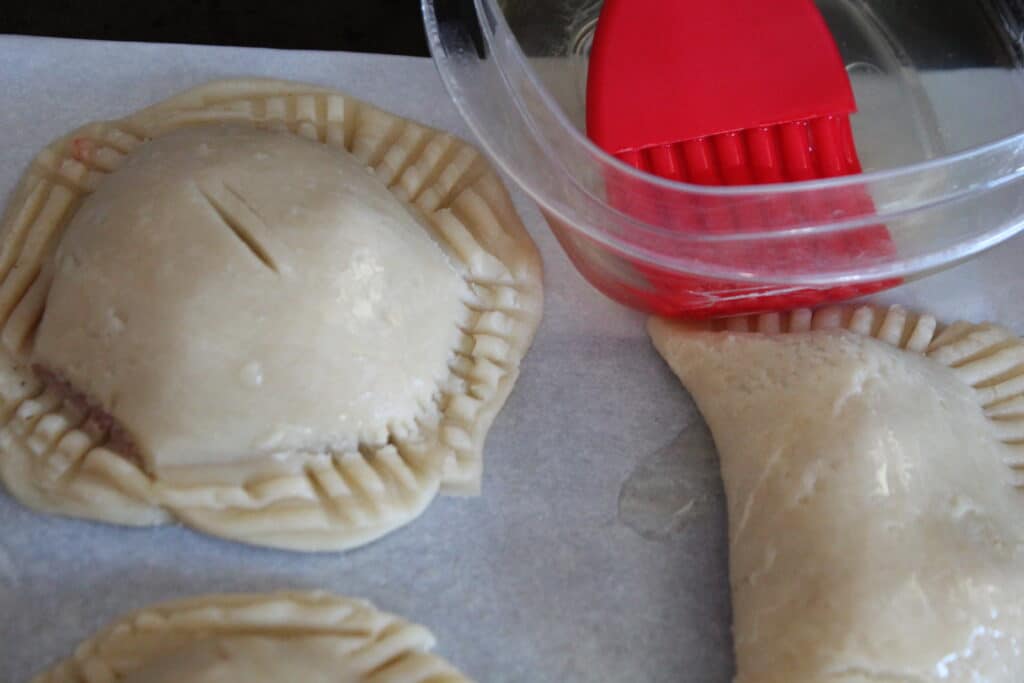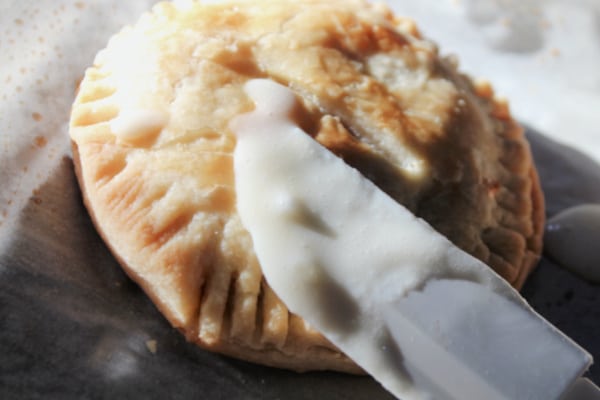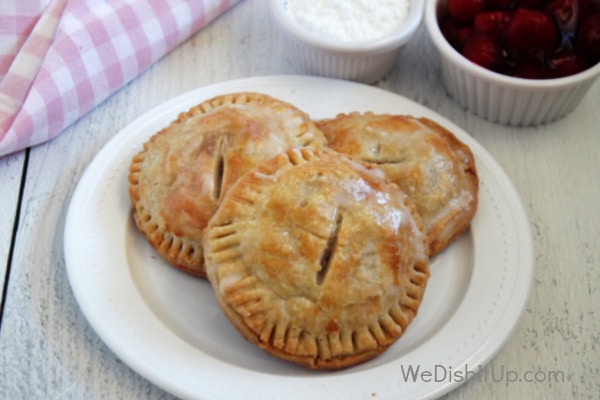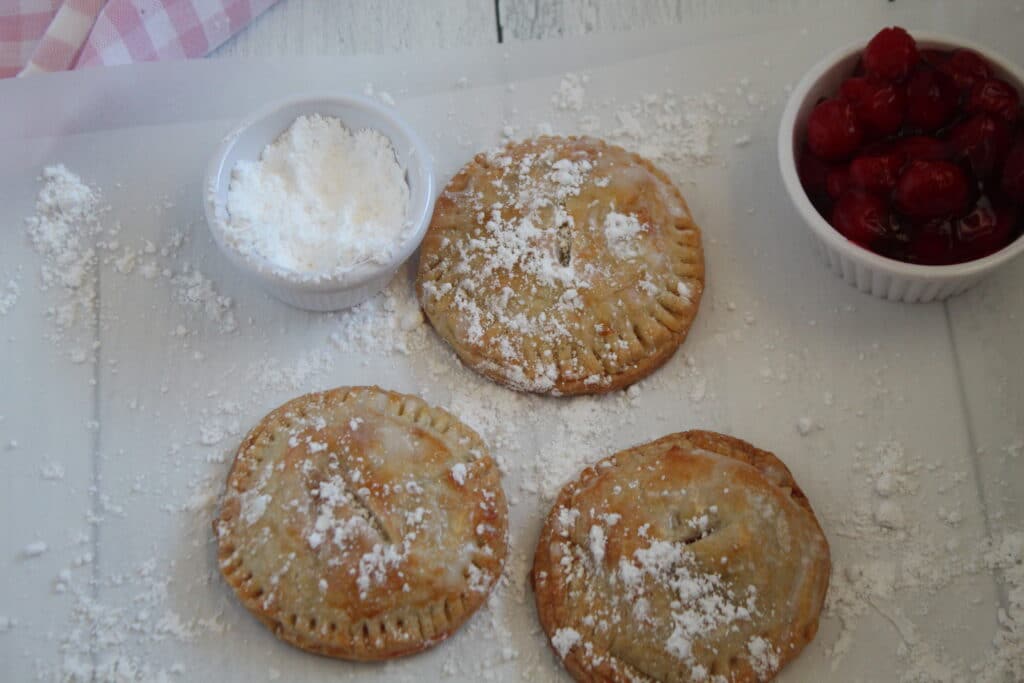 Other Great Recipes I Have Shared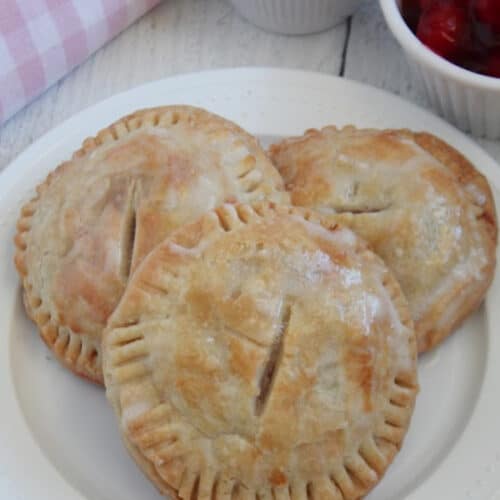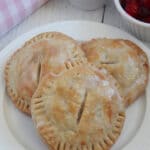 Print
Easy to Make Hand Held Cherry Pies
Store Bought Pie Crusts Cuts and Filled with Cherry Pie Filling
Ingredients
1

Box

Refrigerator Pie Crust

2 -Count

1

21 oz. Can

Cherry Pie Filling

1

Egg White
Glaze
½

cup

Powdered Sugar

2

tbsp.

Cream or Milk

1

teaspoon

Vanilla Extract
Instructions
Take Refrigerated Pie Crusts Out to Become Room Temperature

Roll pie crusts out on parchment paper or floured work area

I used a 4 inch round cookie cutter and cut 4 or 5 circles out of each crust. I then balled up all scraps and rerolled

I then scooped a small amount of cherries (less than a tsp.)into center of half the circles

Take the other half of the crust circles and place them over the cherry filling

Close the edges of the 2 crusts , crimp edges with a fork

Brush a light coat of egg white wash on pies - it will help seal edges and also help brown

Cut small slit in top of pie -bake 15-18 minutes

(alternatively you can cut crust circles larger and put filling in center and fold over and seal.
Glaze
Add powdered sugar, cream or milk and vanilla extract , mix until desired consistency ,adding more milk if needed. It should be thin, brush or drizzle glaze onto warm pies .

Optional sprinkle powdered sugar on some or all pies