This margarita truly is The Best Skinny Jalapeno Margarita. Made with jalapeno-infused premium silver tequila, lime juice and simple syrup made with monk fruit. All the delicious flavor of a regular margarita without the calories or carbs.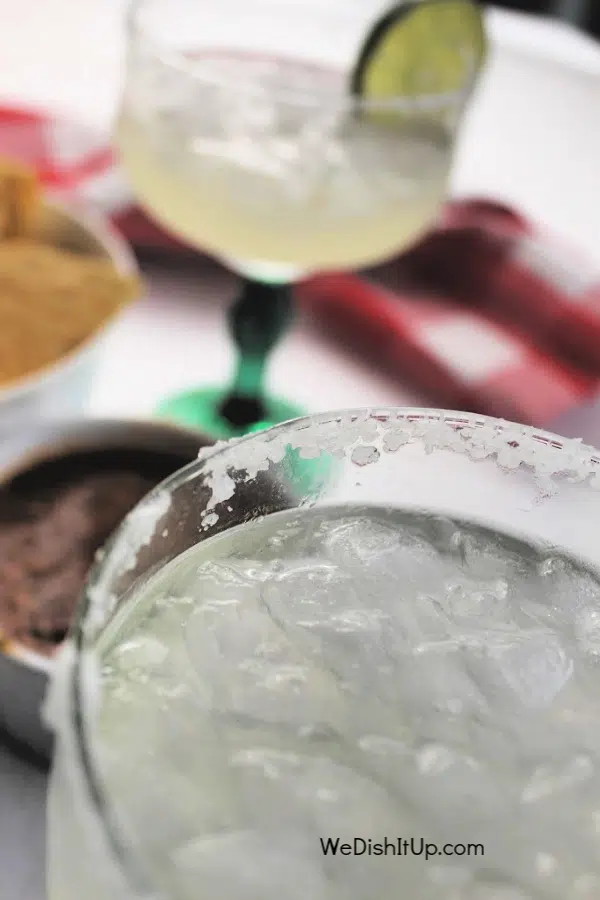 The Best Skinny Jalapeno Margarita
These margaritas are fantastic, they are definitely spicy, so if you don't like spice they aren't for you. However, the spicier the better in my opinion. They are a great addition to dinner if you are serving Easy Sheet Pan Fajitas,Fish Tacos With Spicy Slaw or KETO JALAPENO POPPER CHICKEN CASSEROLE.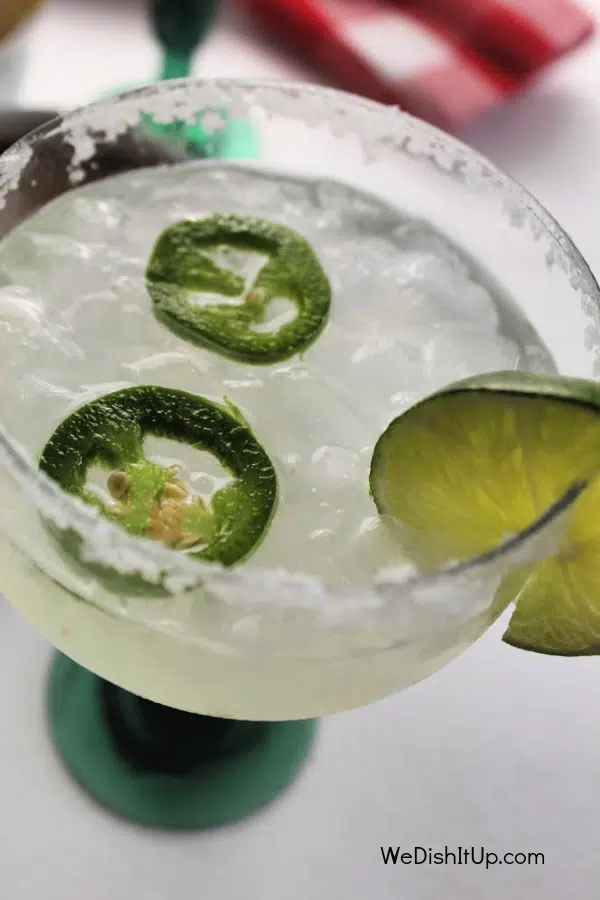 In the past, I haven't shared drinks with alcohol, but figured with spring coming, why not share some of my favorites for those Fridays on the deck. I'm not really a big drinker but margaritas are my biggest weakness. I love them but hate that they are full of sugar, calories, and carbs. Using monk fruit to make the simple syrup takes away all the guilt. However is you prefer real sugar you most definitely could sub it.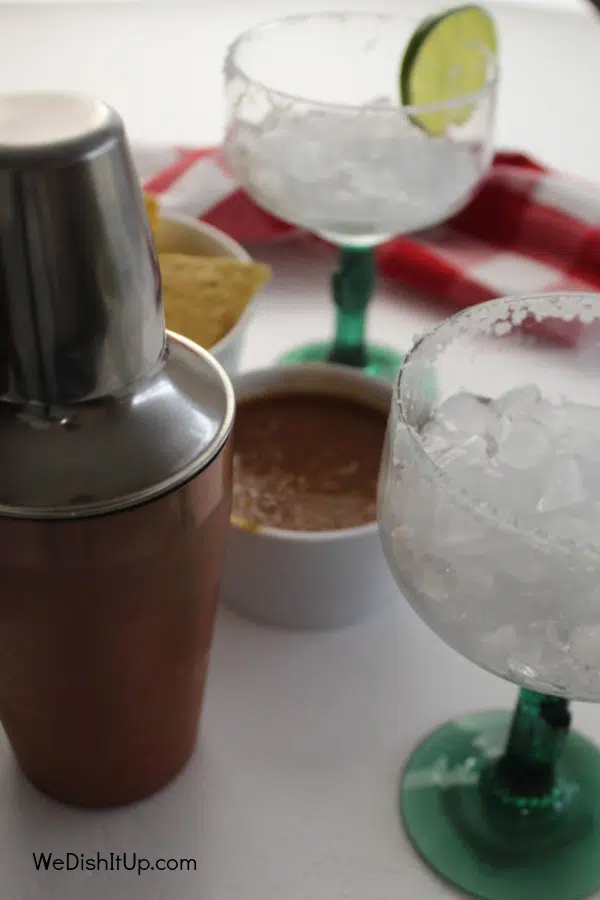 I left the jalapenos soaking in the tequila all weekend, so it was really spicy, if you prefer just a hint of spice, I would think a couple of hours would be good.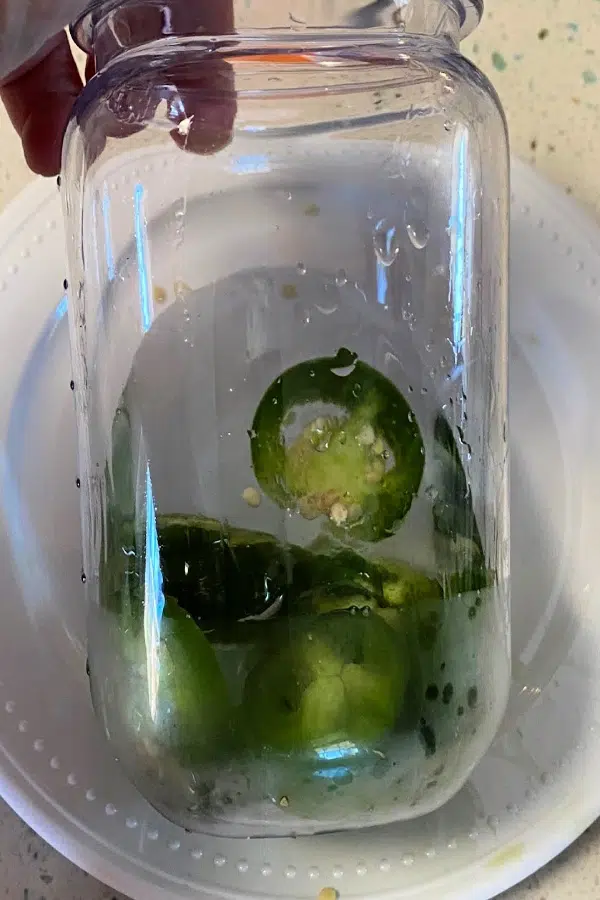 How to Make The Best Skinny Jalapeno Margarita:
INGREDIENTS NEEDED:
1800 Silver Tequila

Fresh Limes
Fresh Jalapeno
Monk Fruit
Water
Coarse salt (optional)
INSTRUCTIONS:
Slice fresh jalapeno -

Pour Tequila into a mason jar-add sliced jalapenos-put in freezer
Squeeze limes to make lime juice - cut slices for garnish
In a saucepan heat, equal parts monk fruit and water on medium-high until all monk fruit is dissolved (stirring constantly) and you have simple syrup
Pour salt onto a plate, wet rim of a glass with lime juice -dip glass rim in salt-add ice to the glass
In a bar shaker or container, you can shake or mix - put ice in the shaker, followed by jalapeno-infused tequila, lime juice, and simple syrup -shake and pour into glasses - garnish with a slice of lime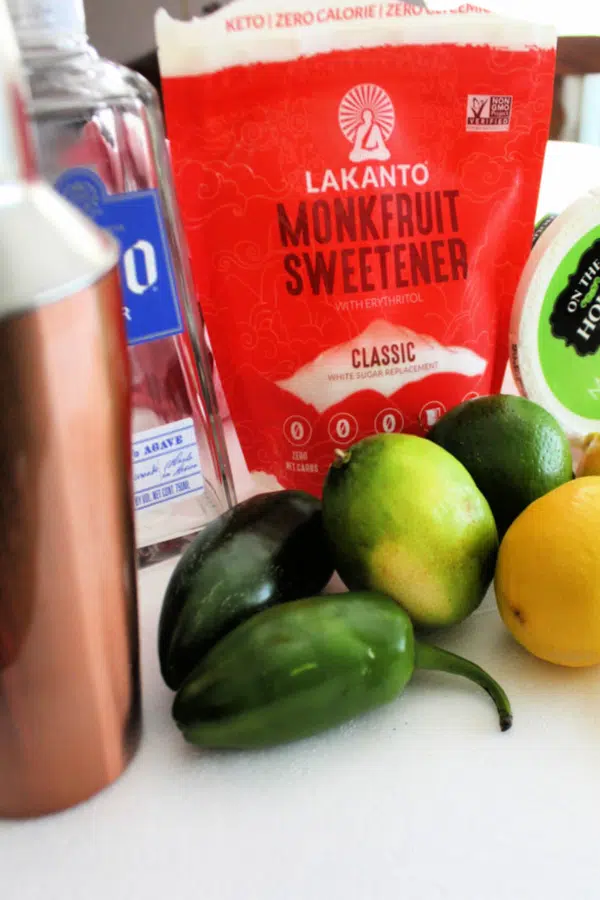 Margarita Ingredients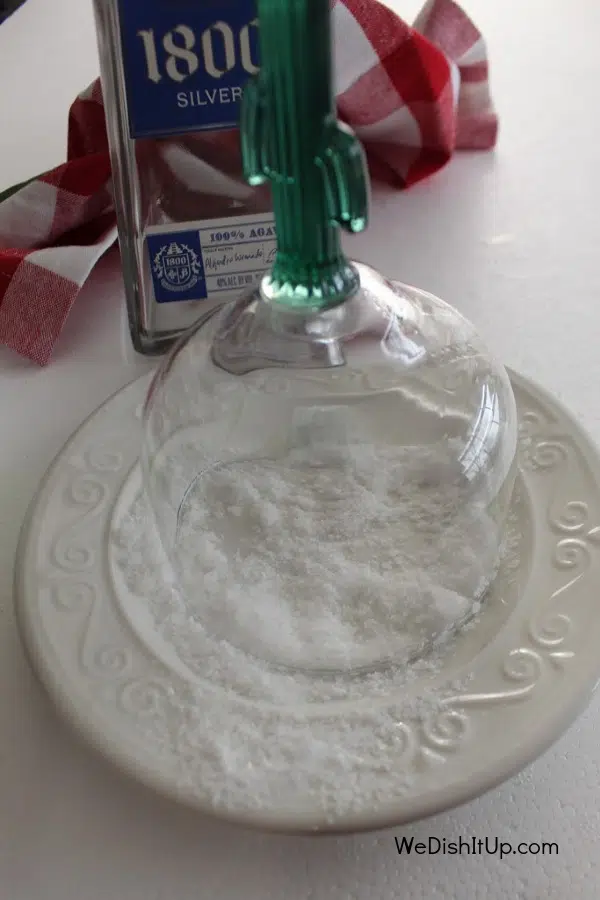 Salting the Glass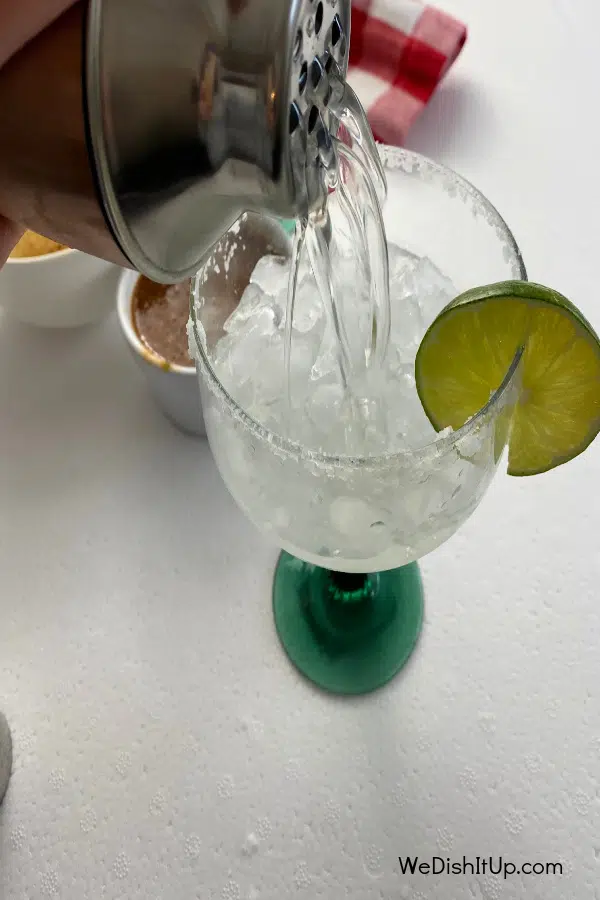 Pouring the Drink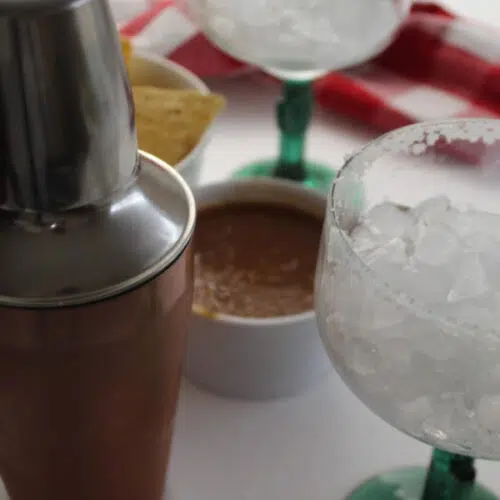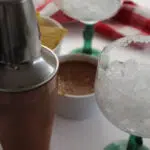 Print
The Best Skinny Jalapeno Margarita
Premium tequila,lime juice,fresh jalapeno ,and monk fruit simple syrup poured over ice in a salted rim glass
Ingredients
4

oz

1800 Silver Tequila

1

Fresh Jalapeno

2-3

Fresh Limes

¾

cup

Monk Fruit

Regular Sugar can be used

¾

cup

Water

Coarse Salt For Rim
Instructions
Pour Tequila into a mason jar-add sliced jalapenos-put in freezer-2-3 Hours longer if you want spicier

Squeeze limes to make lime juice - cut slices for garnish

In a saucepan heat, equal parts monk fruit and water on medium-high until all monk fruit is dissolved (stirring constantly) and you have simple syrup

Pour salt onto a plate, wet rim of a glass with lime juice -dip glass rim in salt-add ice to the glass

In a bar shaker or container, you can shake or mix - put ice in the shaker, followed by jalapeno-infused tequila, lime juice, and simple syrup -shake and pour into glasses - garnish with a slice of lime
Please Follow me on Pinterest @ https://www.pinterest.com/WeDishItUp/
This post may contain affiliate links and a small commission will be made from any qualifying purchases