Carb -Keto Instant Pot Cheesecake is one of the best I've ever had. It is so rich and creamy. I would never have guessed it was a low carb recipe, had I not made it myself. Being made with heavy whipping cream, it has the texture if of a NY Style cheesecake.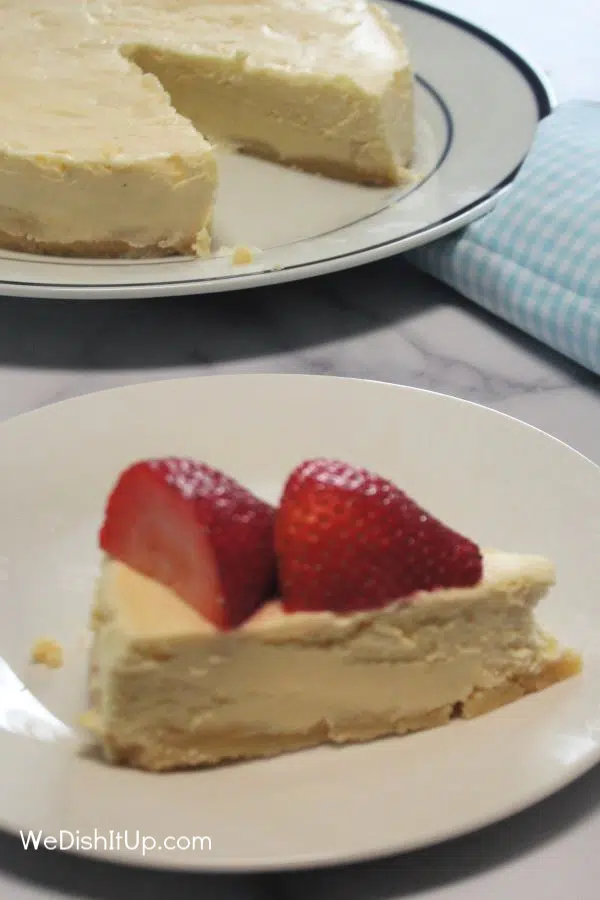 Low Carb -Keto Instant Pot Cheesecake
Cheesecake has to be one of my all-time favorite desserts. Normally, I do no-bake cheesecakes like The Best No -Bake Cherry Cheesecake. However, I wanted to try making one in the instant pot. Up to this point it had only been used for Soups Creamy Tomato Basil Soup Instant Pot or dinners Instant Pot Ham and Cabbage Dinner. However, now that this cheesecake came out so good, the possibilities are endless.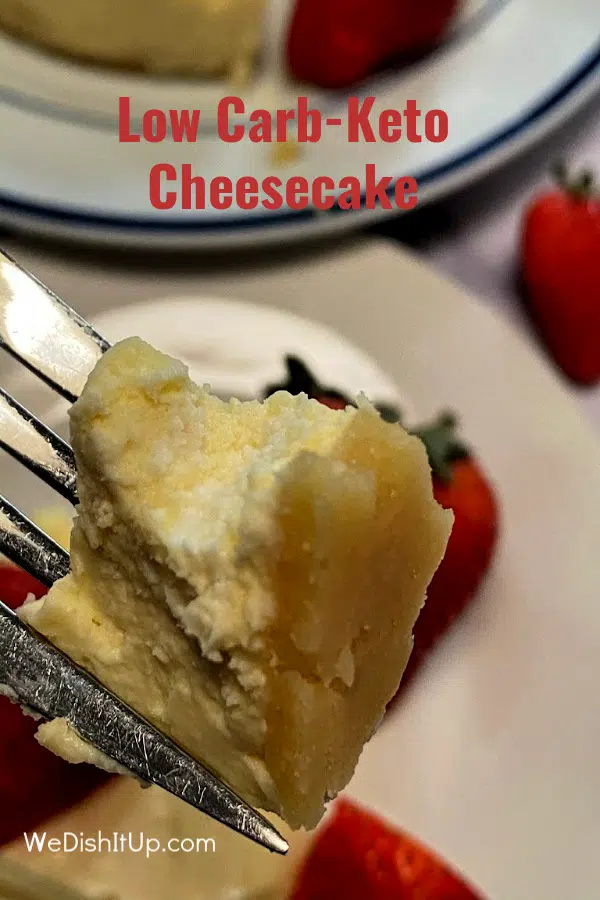 It was amazing to me how much this low carb -keto instant pot cheesecake tasted like a normal cheesecake. A lot of low carbs, sugar-free, or keto desserts have a nasty after taste, left from the artificial sweetener. This definitely did not. Monk fruit was used for this recipe, however, if you have another sweetener you prefer, it could be substituted.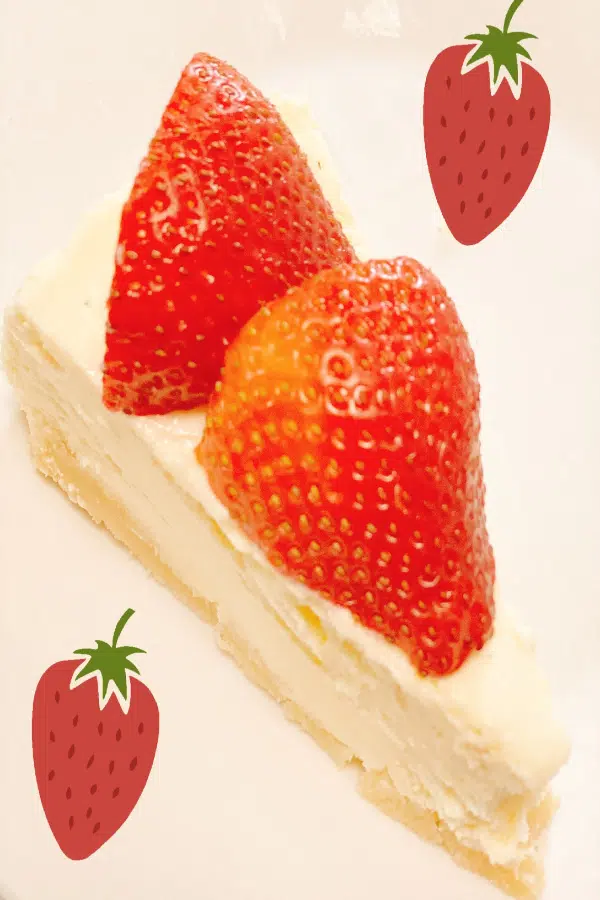 For this cheesecake recipe, you'll need a round pan that's six inches in diameter and 3 inches tall. It can either be a pan with a removable bottom or a springform pan. 6 inches is as big as would fit in my instant pot. The sides and bottom of the pan should be lined with parchment paper, making no greasing needed. Also, You' will need the trivet that came with your Instant Pot or a steam rack with handles. However, if yours doesn't have handles, you can make a sling out of foil to help you transfer the cheesecake out of the Instant Pot when it's done.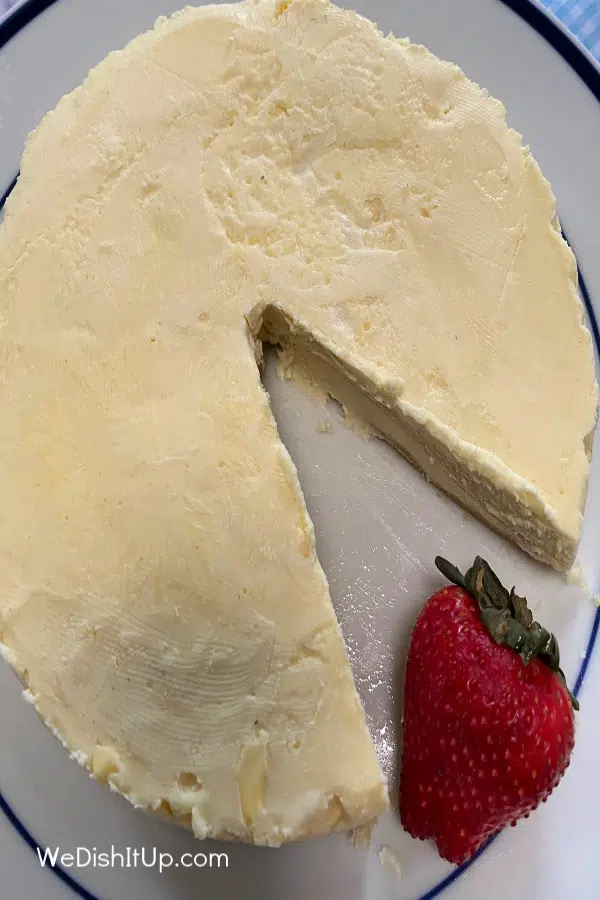 How To Make The Low Carb Keto Instant Pot Cheese Cake :
INGREDIENTS NEEDED:
For The Crust :
Blanched Almond Flour-
Monk Fruit or Choice of Sweetener
Salted Butter
For The Filling :
Cream Cheese
Powdered Monk Fruit or Choice of Sweetener
Eggs
Heavy Whipping Cream
Lemon Juice
Vanilla Extract
Strawberries for Topping (Optional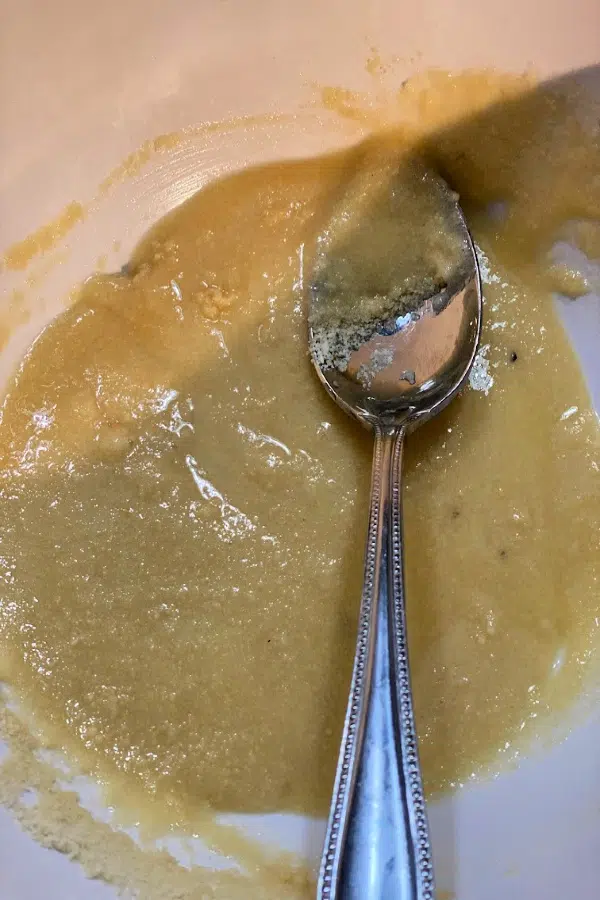 Pressing the Crust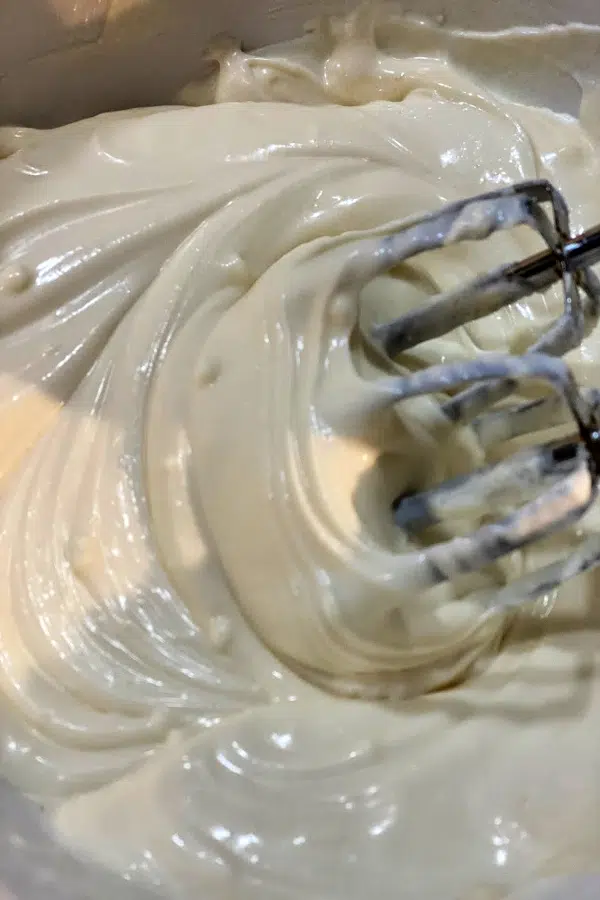 Making the Filling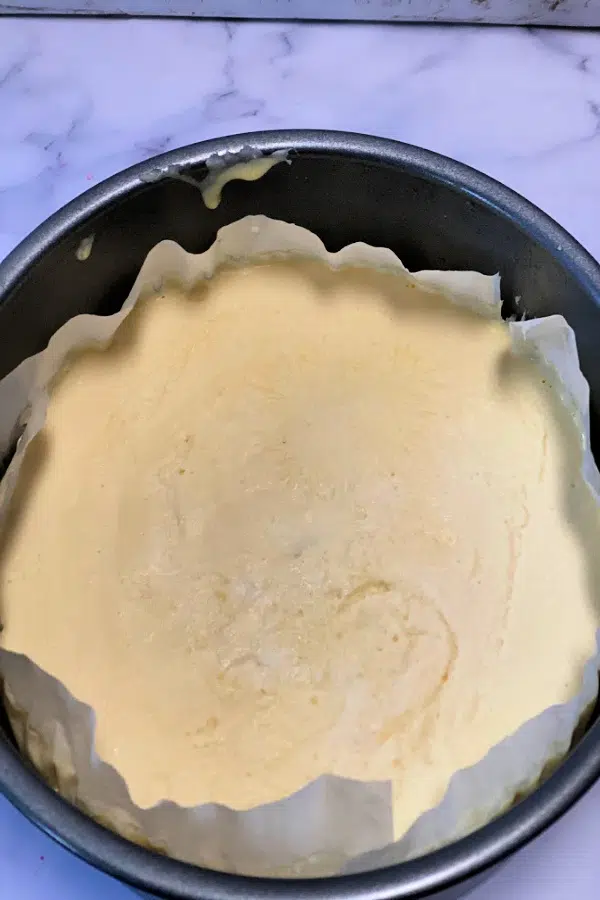 Done Cooking Ready to Refrigerat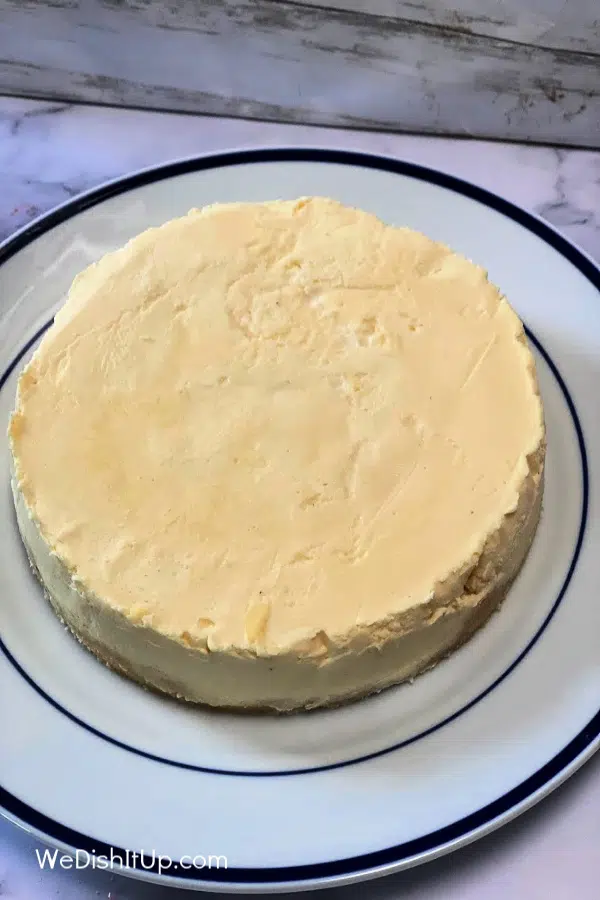 Ready To Serve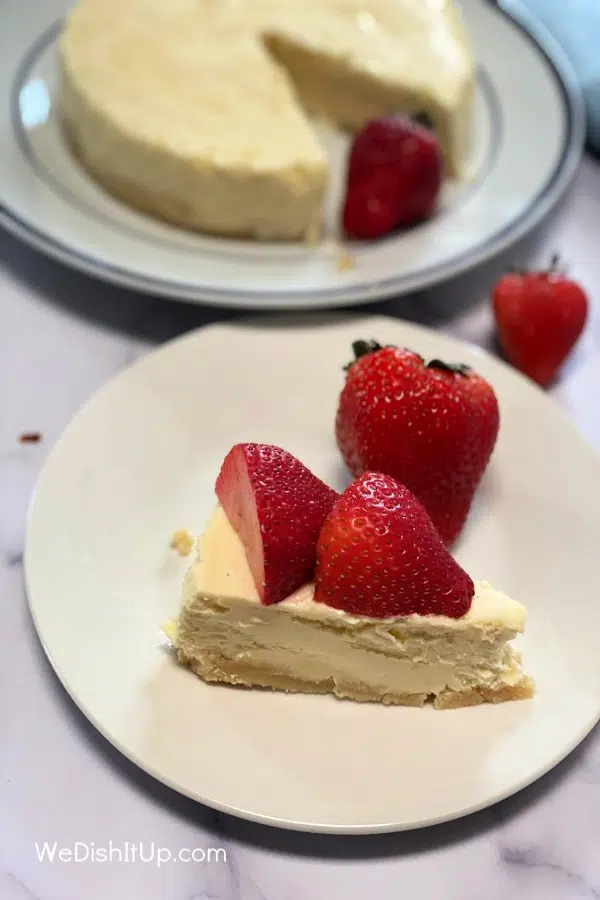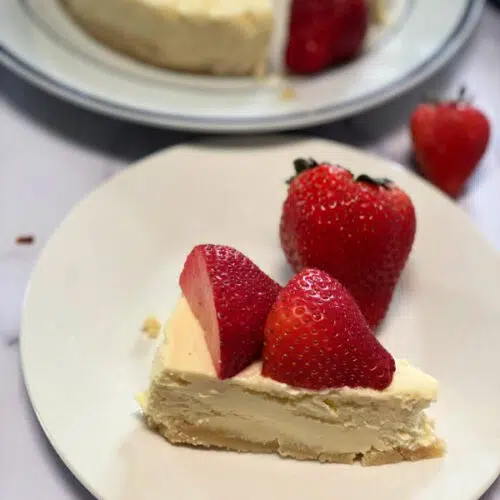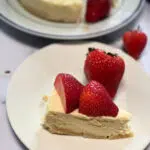 Print
Low Carb -Keto Instant Pot Cheesecake
Low Carb Cheesecake with Almond flour crust
Equipment
Electric Mixer

Pressure Cooker

Refrigerator
Ingredients
The Crust

1

Cup

Almond Flour

4

Tbsp

Butter (melted)

(I used Salted )

1 .5

tablespoon

Monk Fruit

Or Sweetener of Choice
The Filling
2

8 oz Bricks

Cream Cheese

¾

Cup

Monk Fruit

2

Large

Eggs

⅓

Cup

Heavy Whipping Cream

1

tablespoon

Lemon Juice

1

teaspoon

Vanilla Extract
Instructions
Preparation
Gather cream cheese, eggs, and heavy whipping cream 30 minutes prior to starting cheesecake- allow to become room temperature

Get Instant pot and trivet or steam rack ready

Prepare 6 inch round cake pan, preferably with removable bottom or spring pan - put separate pieces of parchment paper in the bottom of the pan and around the edge of the pan
Making the Crust
Combine Melted Butter and Monk Fruit in a mixing bowl, stir well, slowly add Almond flour mixing well until all butter is absorbed and the dough is formed

Put the dough in the cake pan and press firmly on the bottom with a spoon or a cup until flat and smooth and the bottom of the pan is covered

Put the pan in the Freezer well you make the Filling
Making the Filling
In a large mixing bowl. add softened cream cheese and powdered monk fruit. Use a hand mixer to beat on low speed until well-mixed, around 1 minute.

Add Heavy Cream, Lemon Juice and Vanilla Extract - With Electric Mixer - Beat on Low Until Smooth -30-60 Seconds

Add eggs one at a Time Beating on low speed - do not overbeat -30-60 seconds

Retrieve Crust from the freezer, Pour the filling over the crust, flatten with a spatula , pushing out any air bubbles
Cooking the Cheesecake
After adding water to the bottom of the Instant Pot. Place the trivet over the water, with its handles resting on the sides of the pot. Place the cheesecake pan on top of the trivet

Secure and seal the lid. Cook for 30 minutes at high pressure, followed by a 15-minute natural release. Manually release any remaining pressure by gradually turning the release knob to its venting position.

Carefully lift the lid to avoid dripping condensation on the cheesecake. The top of the cheesecake should be a little jiggly but not liquid. If needed, use a paper towel to carefully dab at the cheesecake to absorb any condensation on its surface. Turn off the pressure cooker.

Let the cheesecake cool uncovered in the pressure cooker. After about an hour, lift it from the pot using the trivet's handles to continue to cool on the countertop.

After it has cooled, loosely place a paper towel over the cheesecake pan and refrigerate for at least 12 hours. Do not seal tightly because the cheesecake needs to dehydrate Carefully remove the chilled cheesecake from the pan. Peel off the parchment paper. Slice and serve - Optional Strawberries
Application-Confirmation 1.0
Verify-File
25c1d04e470182cce2d98d1a8ff3d79ca9de400d