This Philly Cheesesteak Made in the Air Fryer is so good. Sauteed in a skillet with onions and mushrooms, on a hoagie roll with provolone cheese, melted in the air fryer.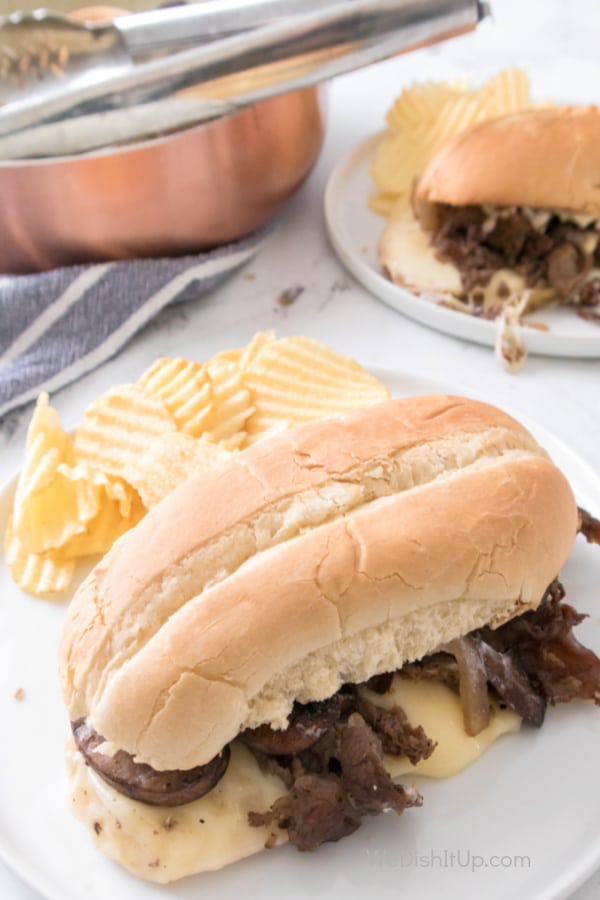 These Philly Cheesesteaks start out in your skillet and then go in the air fryer to melt the cheese and toast the buns. Well, you have the air fryer out, make some WW Friendly Air Fryer Potato Wedges or The Best 1 WW Point Asparagus to serve as a side dish with your sub. Of course, chips, onion rings, or The Best Orange Jello Fluff are great options as well.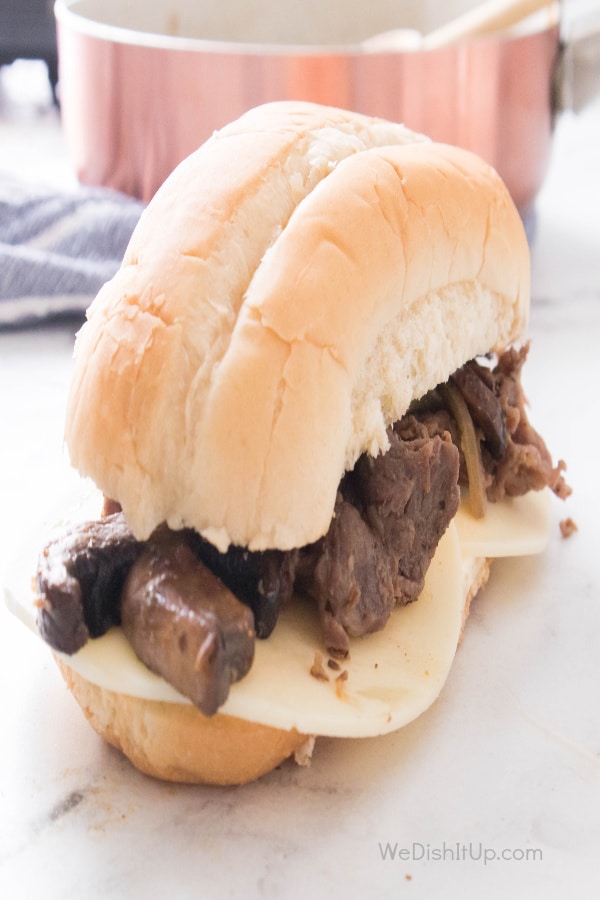 What Kind of Steak Should Be Used For Cheesesteak Subs?
In this recipe, I used pre-shaved beef that I bought in the meat dept. However, thinly sliced sirloin steak or rib-eye are also great options.
Could a Different Cheese Be Used?
Sure, you could use swiss cheese, American, and pepper jack or it has been said that many like them made cheese whiz.
Why is it Called Philly Cheesesteak?
This sandwich was made famous in the Philadelphia area. However, traditionally it was made with just shaved steak and provolone cheese on a hoagie roll. It has since evolved, adding sauteed onions, and mushrooms and I often love green peppers or banana peppers on mine.
Can this Sandwich Be Made Without an Air Fryer?
Yes, it can, just put it in an oven for a little longer than you wouldin the air fryer.It also could be placed open-faced under the broiler of your oven for 1-2 minutes.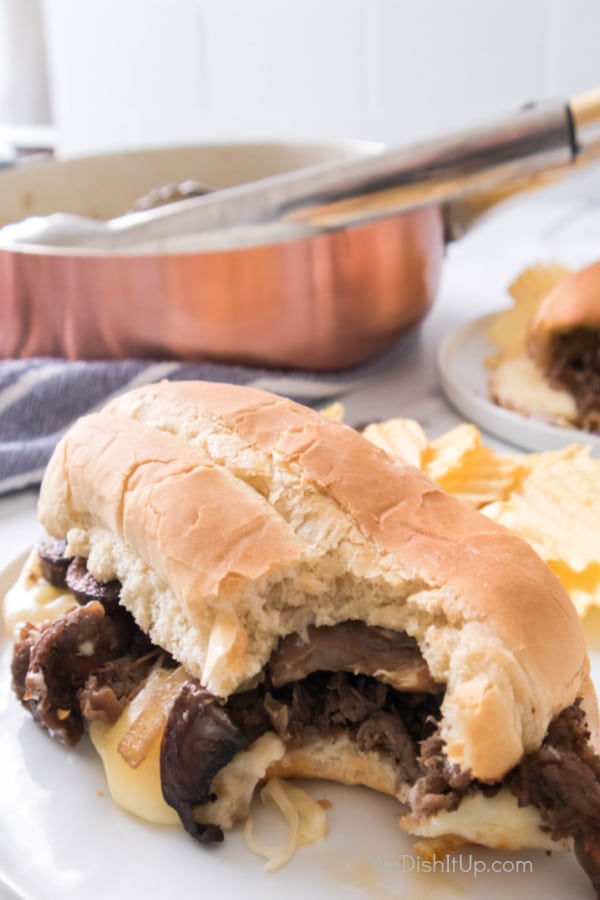 Other Great Sandwich Recipes You Should Try :
Pulled Pork BBQ in the Crockpot
The Best Crockpot BBQ Barbeque Shredded Chicken Sandwiches
Easy Chicken and Shrimp Alfredo
How To Make Philly Cheesesteak Made in the Air Fryer:
INGREDIENTS NEEDED:
Shaved Steak
Onion
Mushrooms
Provolone Cheese
Mayonaise
Olive Oil
Salt and Pepper
Steak Seasoning (optional)
Sub Rolls
Step By Step Instructions For Making Sandwiches :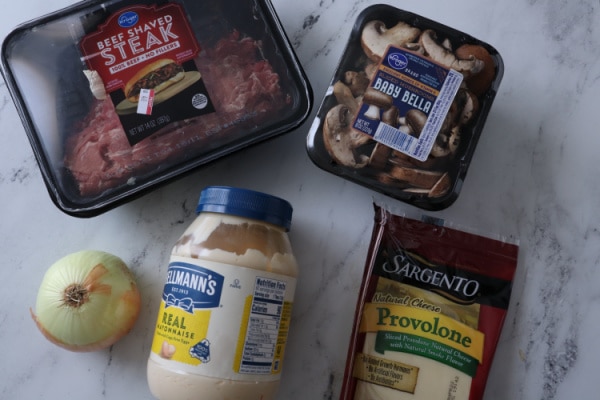 Gather all the Ingredients for the Philly Cheesesteaks.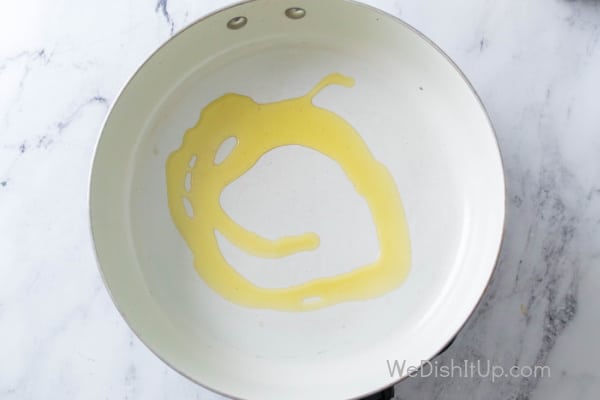 2. Next, in a large skillet, heat 2 tablespoons of olive oil on medium-high heat. Saute onions.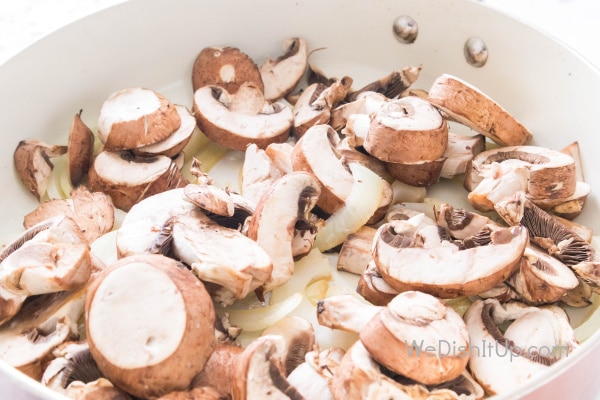 3. Now, add the fresh sliced mushrooms. Saute until just beginning to soften.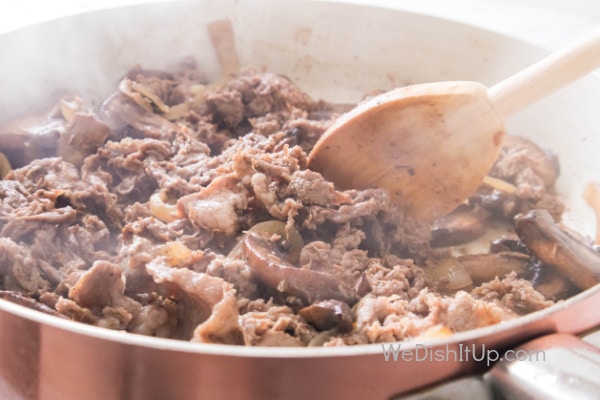 4. Add shaved steak to skillet break up and stir in pan until thoroughly cooked. Add any seasoning. Steak seasoning, salt, and pepper. 8-10 minutes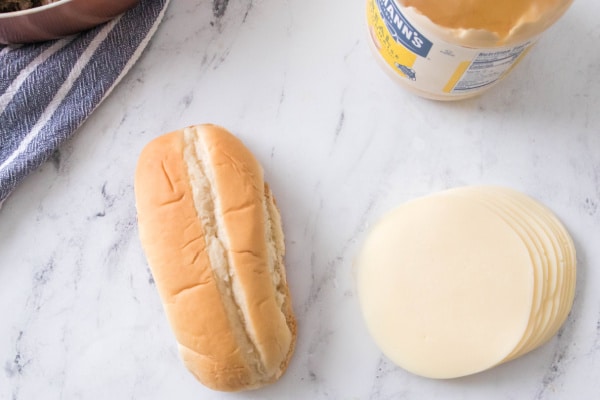 5. Now, prepare the roll with mayo and provolone cheese.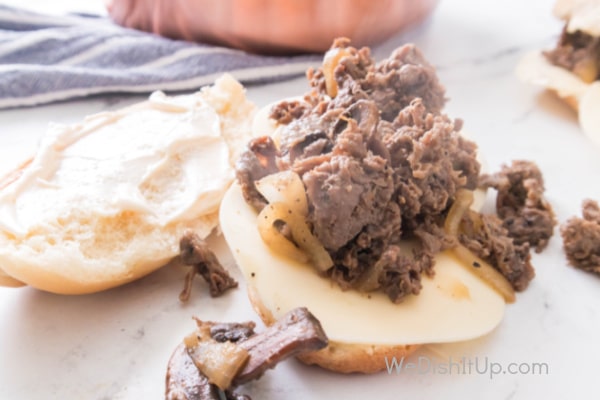 6. Building the sandwich. Spread the mayo on the roll, to your own personal preference add provolone, and meat with onions, and mushrooms.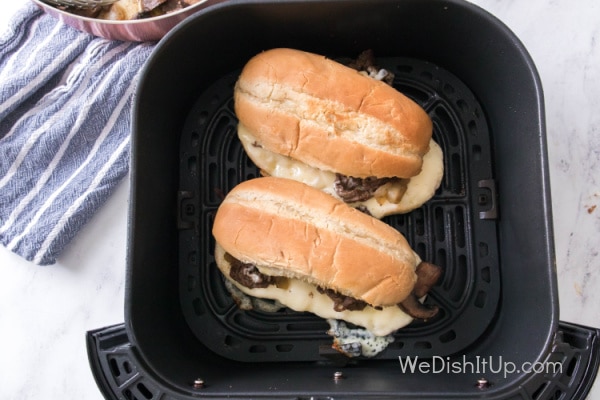 7. Put the Sandwich or sandwiches in the air fryer at 350 to melt the cheese. 1-2 minutes. If you don't have an air fryer and want to do it in the oven, it will just take a few minutes longer with this method. 5-8 minutes.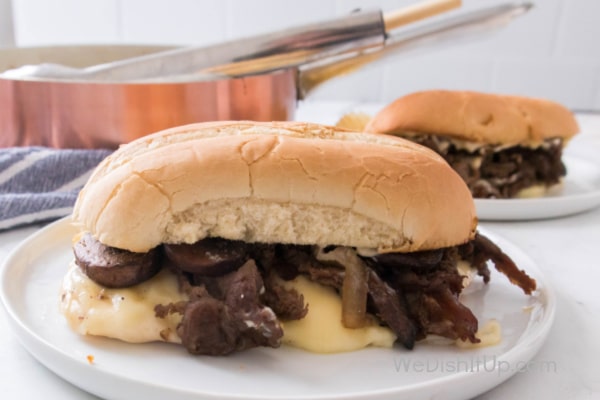 8. Finally the Philly Cheesesteak sandwich is ready to serve.
Looking for other great Air Fryer Recipes? Drop by
https://cincyshopper.com/ or https://airfryingfoodie
So next time you are looking to have a great cheesesteak sandwich, forget Penn Station, or Sub Way or any other carry out sub shop. Grab a skillet and your Air Fryer and make these better than carry out subs.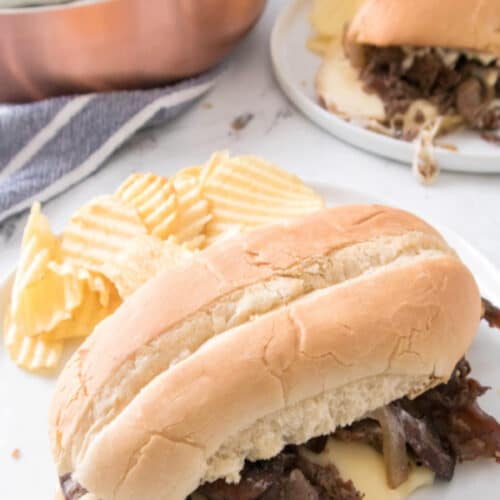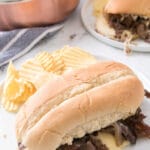 Print
Philly Cheesesteak in Air Fryer
Shaved steak, provolone cheese, mayo, cooked onion, mushrooms on a hoagie roll cooked in an air fryer
Equipment
1 Stove, large skillet, knife, cutting board

Air Fryer
Ingredients
14

oz.

Shaved Steak

or steak of choice

8

oz

Fresh Mushrooms

can mushrooms can be used

1

White Onion

8

tablespoon

Mayonaise

4

Hoagie Rolls

8

slices

Provolone Cheese

2

tablespoon

Olive Oil
Instructions
Slice or chop onion and mushrooms

Heat 2 tablespoon olive oil in a large skillet add onion. Heat until onions are soft and translucent.

Once the onions are done add the mushrooms and some salt. The salt helps draw out the moisture as well as add flavor.

When mushrooms darken and soften, add the shaved steak, salt, and pepper to taste and any other steak seasoning or spices you may want to add. Cook for 8-10 minutes until steak is cooked throughly.

Meanwhile, grab your hoagie rolls and spread desired amount of mayo on the bottom bun, pile ¼ of the steak onto the roll , place 2 slices of cheese on the meat. Put the top roll on and place in air fryer for 1-2 minutes.

Remove sandwiches and serve with your favorite side .
Nutrition
Calories:
789
kcal
|
Carbohydrates:
38
g
|
Protein:
37
g
|
Fat:
55
g
|
Saturated Fat:
17
g
|
Polyunsaturated Fat:
14
g
|
Monounsaturated Fat:
19
g
|
Trans Fat:
1
g
|
Cholesterol:
99
mg
|
Sodium:
802
mg
|
Potassium:
544
mg
|
Fiber:
2
g
|
Sugar:
7
g
|
Vitamin A:
368
IU
|
Vitamin C:
3
mg
|
Calcium:
311
mg
|
Iron:
13
mg
Give these Philly Cheesesteaks a try and stop back and let me know what you think.
Suggested Side Dishes To Serve With Philly Cheesesteaks :
Desserts You May Enjoy :