Moms Classic Macaroni Salad with Egg was and is everyone in the family's favorite. To say my mother is famous for her macaroni salad would be an understatement. This classic version of macaroni salad is always a hit.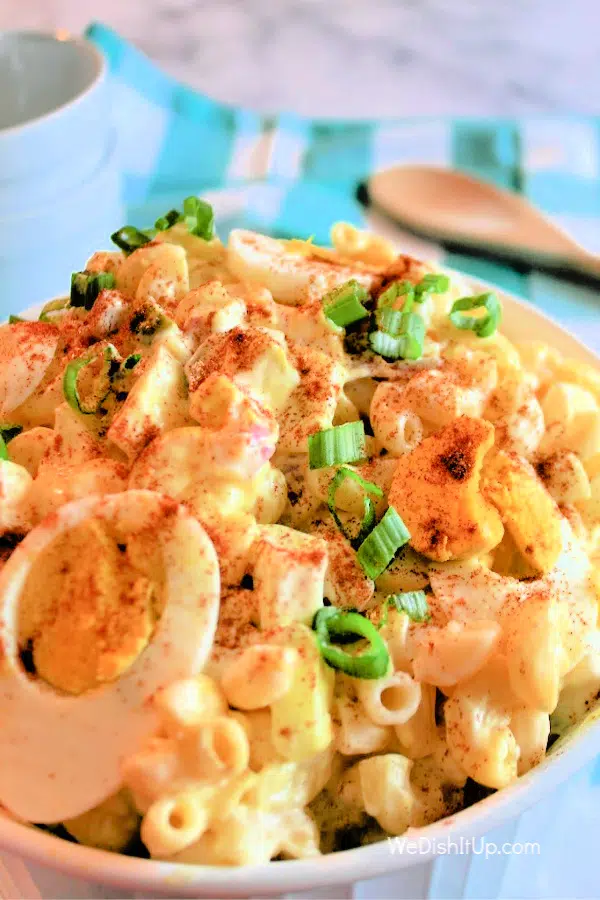 Summer salads for picnics and barbeques are my favorites. Have you tried my Broccoli Salad With Raisins and Nuts or the Creamy Coleslaw with Bacon that I shared?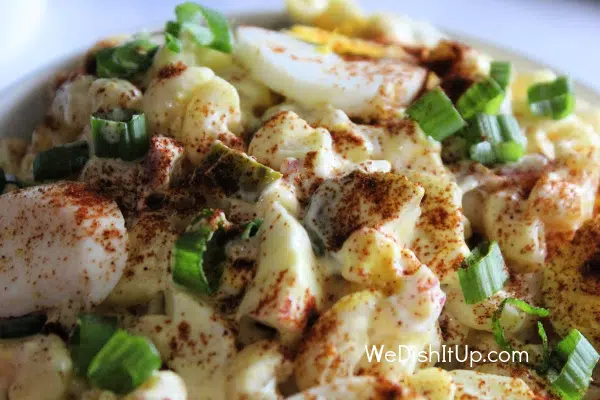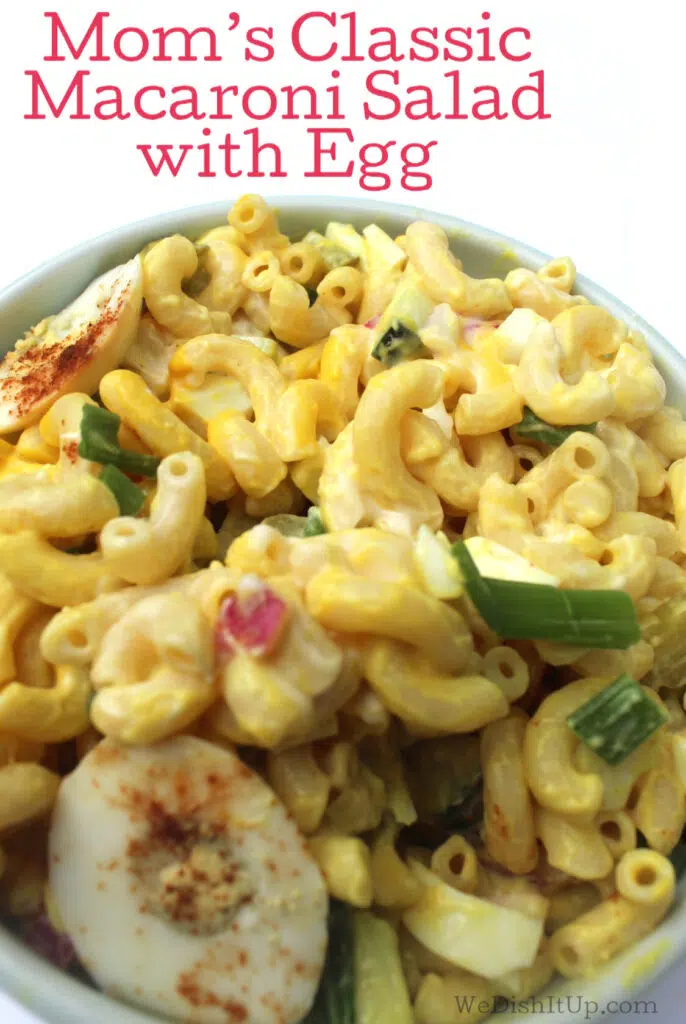 There was always a running joke amongst my siblings, my cousins and myself. When our mothers were getting together to plan a picnic. We all knew that the plan would always be the same Ha Ha.
My mother would bring her famous Classic Macaroni with Egg, her sister Joyce would bring her also very delicious potato salad and her sister Jeanne would bring her yummy coleslaw. They really just wanted to get together and visit.
I think everyone is usually fond of whatever they grew up on. Moms Classic Macaroni Salad with Egg is definitely one of those things that I will always think of in my childhood memories.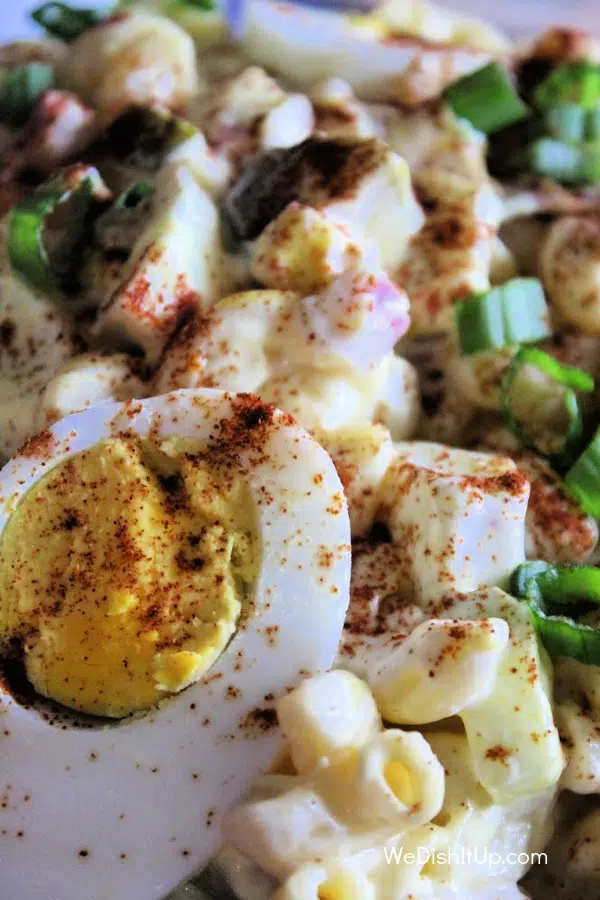 It was at every picnic or party. Luckily I have been able to pass that tradition on to my children. They all love macaroni salad. My son told his wife when they got married - my mother taught me to cook 2 things -macaroni salad and Spaghetti (I'm sure that recipe will make the blog before long.)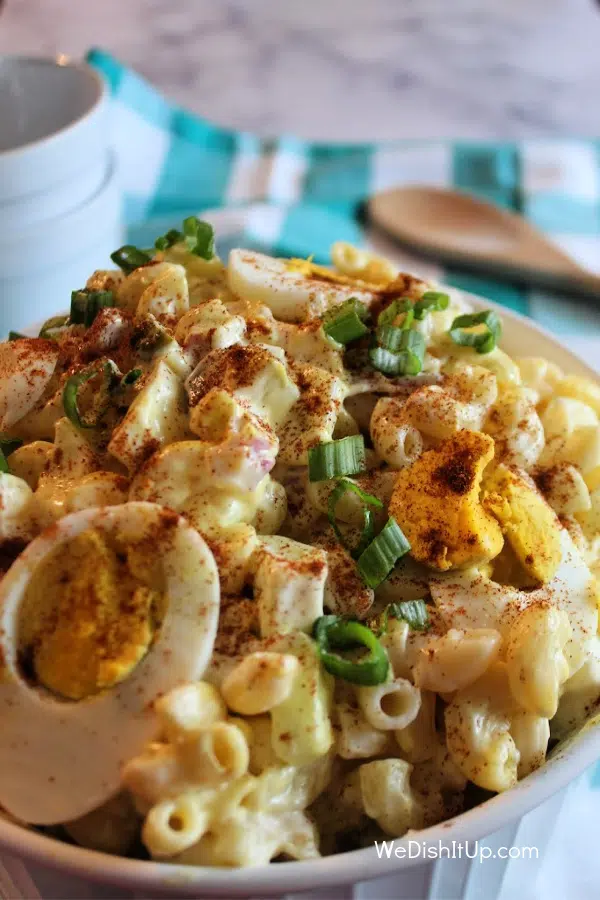 How To Make Moms Classic Macaroni Salad with Egg :
Ingredients Needed:
Elbow Macaroni
Eggs
Miracle Whip
Celery
Cucumbers
Pickles
Onion
Mustard
Paprika
Green Onion
Classic Macaroni Salad with Egg is very simple and quick to make. All you will need to make this recipe are things you probably have in your cupboard and refrigerator. You will need elbow macaroni, eggs, celery, cucumber, pickles, onion, mustard, miracle whip, and paprika and green onions for garnish.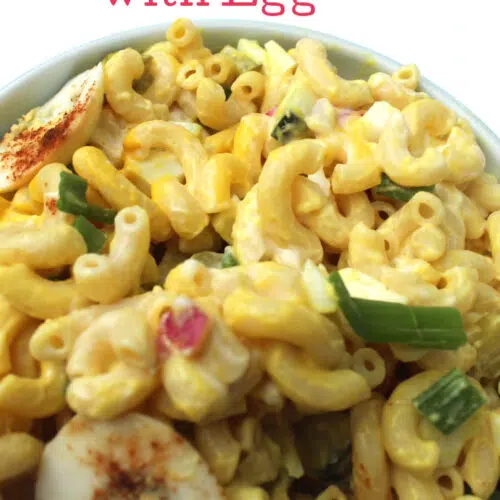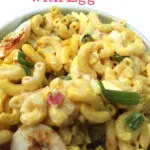 Print
Moms Classic Macaroni Salad with Egg
Macaroni,egg fresh veggies with miracle whip and mustard
Ingredients
1

16 oz box

Elbow Macaroni

4-5

large

Eggs

½

large

Red onion-diced

½

cup

chopped celery

½

cup

chopped cucumber

½

cup

chopped dill pickles

1.25

cups

miracle whip

2-3

Tbsp

Yellow Mustard

½

teaspoon

paprika

3

tablespoon

chopped green onions
Instructions
Cook Macaroni as instructed on box ,rinse and cool in fridge for 15-20 minutes

Hard boil eggs and cool as well

Pour your macaroni a large mixing bowl dice eggs (saving one for garnish if you'd like) and add to macaroni

Add half of your diced veggies-onion ,cucumber,celery and pickles

Stir in half of the miracle whip and add your mustard

Slowly stir in the rest of your veggies making sure everything is well mixed

Top with paprika ,sliced egg and green onions
Can I substitute Mayonaise?- Of course, you can if that's your preference. I grew up a miracle girl all the way
2. How long will macaroni salad keep?- Stored in an airtight container in the refrigerator it will keep for 3-4 days
3. Can I add meat or veggies?-Absolutely you can? Many add Tuna or peas. It's just not my mom's macaroni salad to me if you add those things.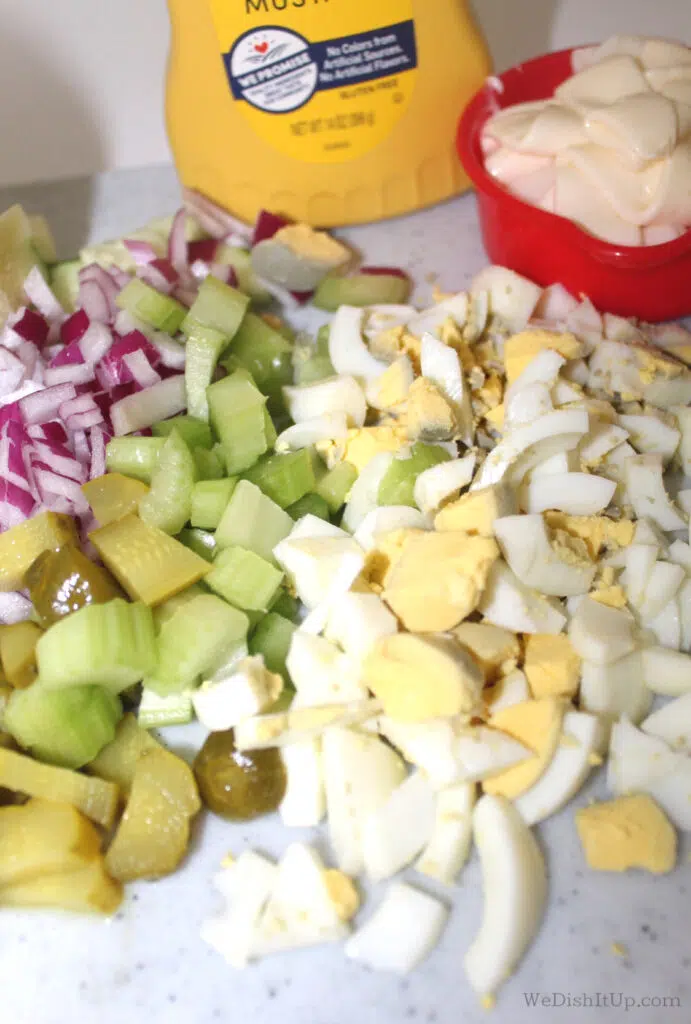 Other Great Recipes You May Like :