These Easy Halloween Peanut Butter Cups are so good . Not only are they delicious, they are so quick and easy to make. You are going to love them. Bet you cant eat just one.
With Halloween right around the corner I wanted to try out a couple new recipes. Although, there are several from the last couple years that I will definitely be repeating. Oreo Bat Halloween Cupcakes, Halloween Candy Corn Cupcakes and my Halloween Monster Cake. They are a few of my favorites.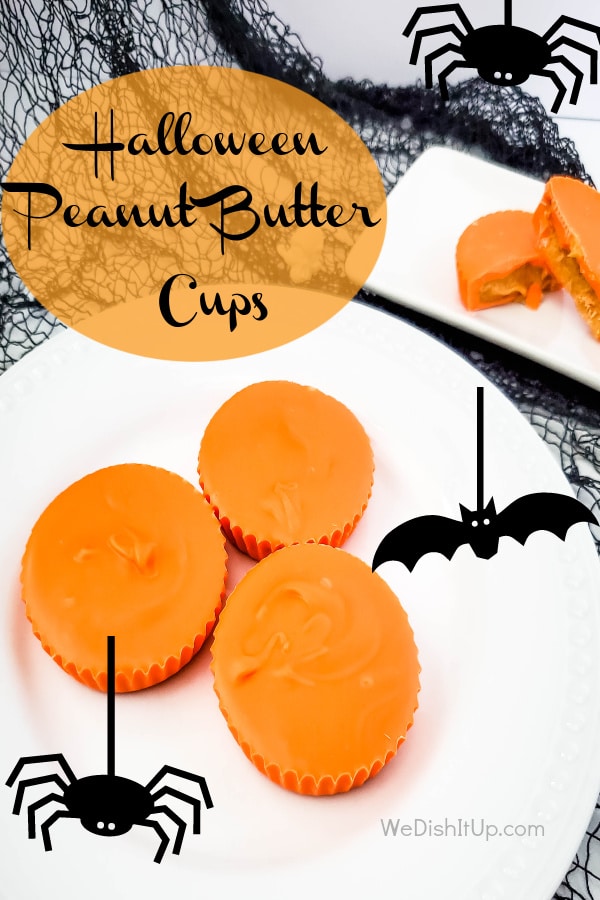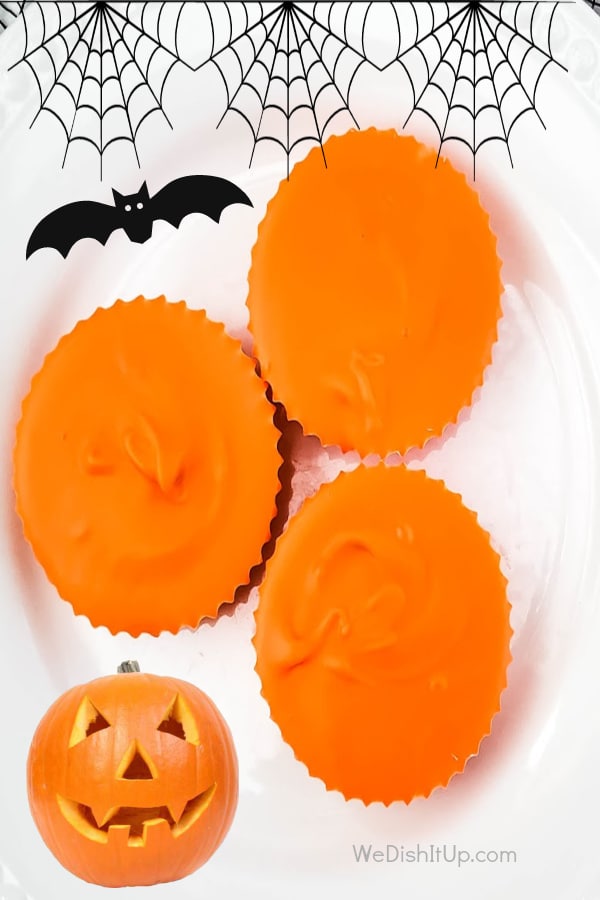 If you love store bought peanut butter cups, you will love Easy Halloween Peanut Butter Cups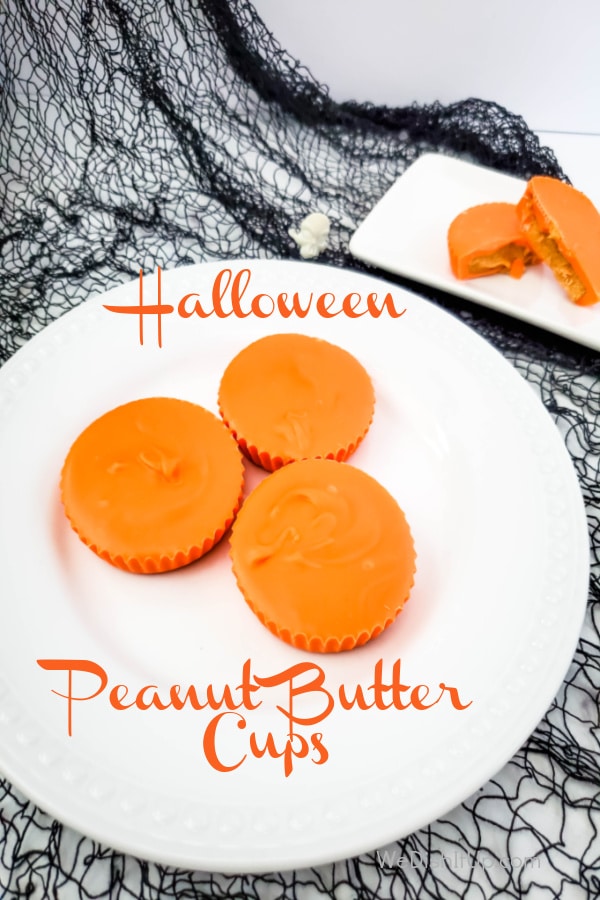 Can a different chocolate be used ?

You absolutely could swap out the candy melts for your favorite milk or dark chocolate .
Would crunchy peanut butter work?

I prefer smooth peanut butter . However if you are a crunchy fan, Im sure it would work. It may be harder to smooth out the top layer of the melted candy.
How long will Easy Halloween Peanut Butter Cups last in the freezer?

If they are kept in an airtight container they should stay fresh for 2-3 months.
How to Make Easy Halloween Peanut Butter Cups :
Ingredients Needed :
Peanut Butter
Powdered Sugar
Orange Candy Melts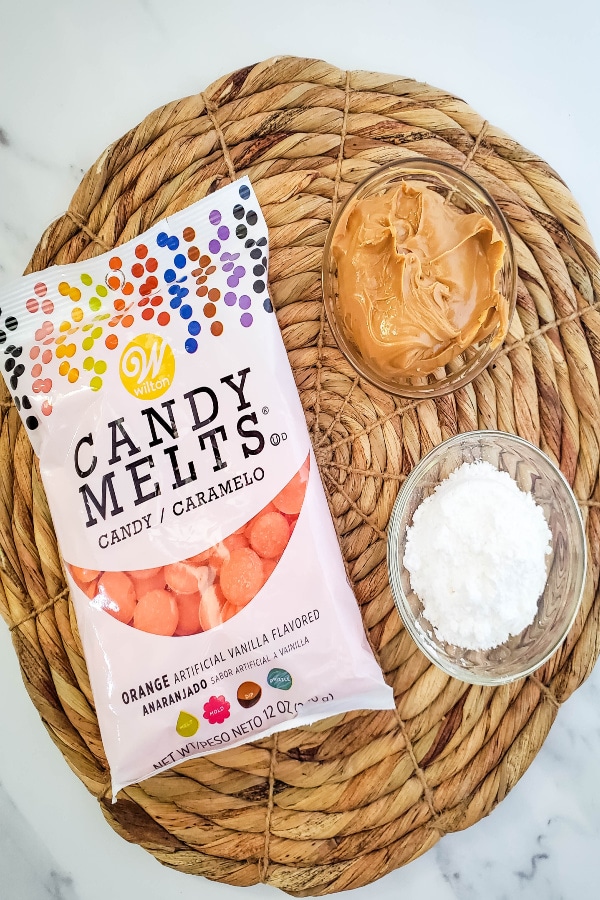 Gather your ingredients for the peanut butter cups.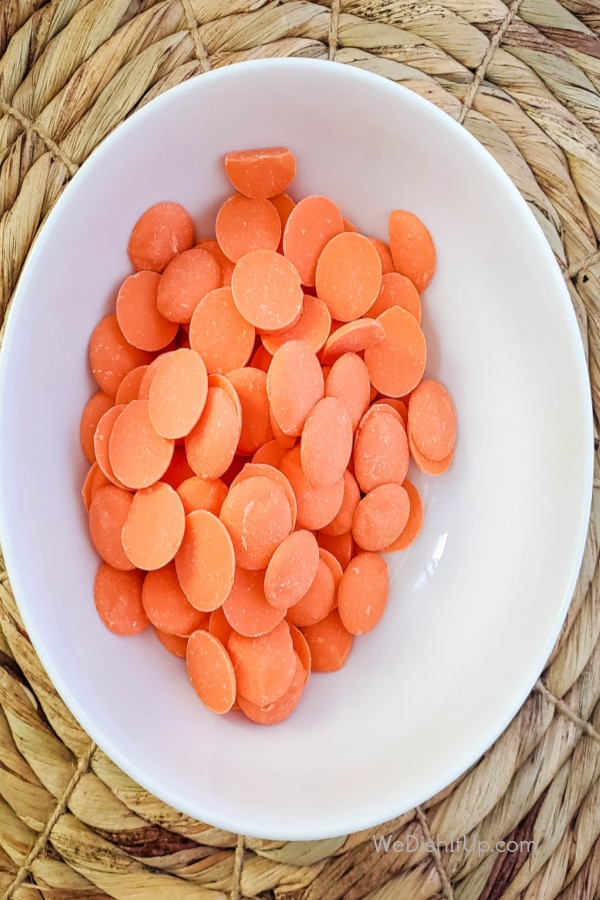 Put orange candy melts in microwaveable bowl. Melt in microwave according to directions on package. Stirring often.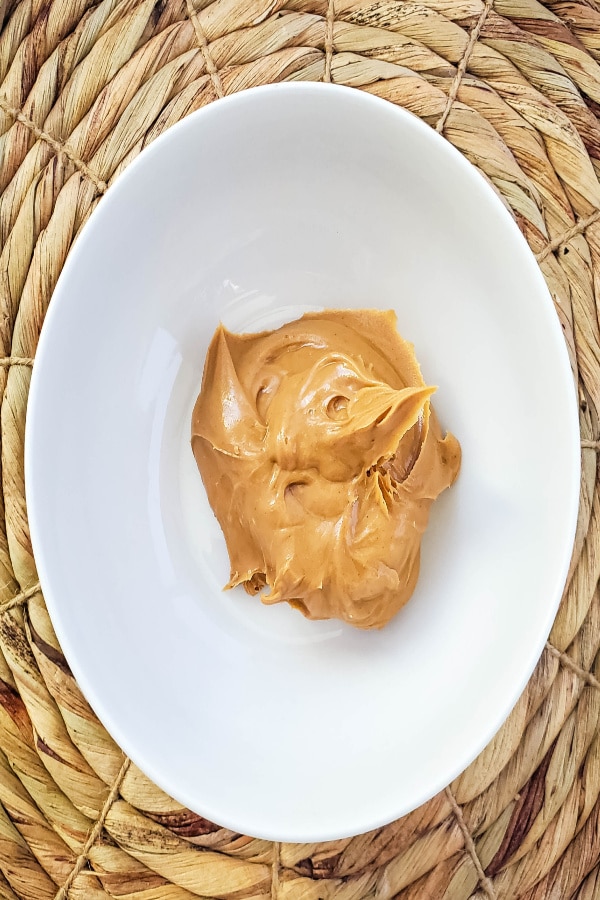 In a separate bowl put peanut butter.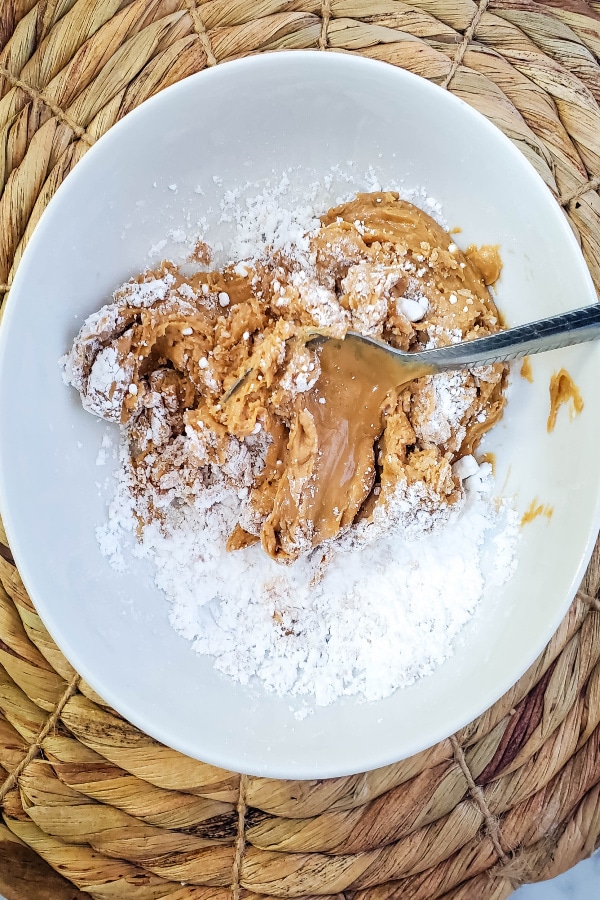 Next stir the powdered sugar into the peanut butter.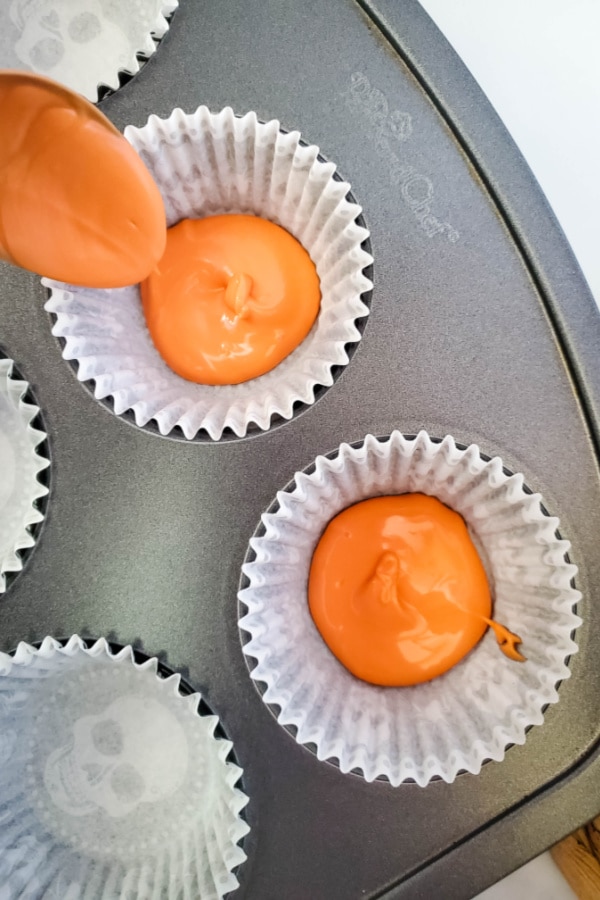 Now line cupcake pan with liners. Spoon about a teaspoon of melted candy into bottom of cupcake liner .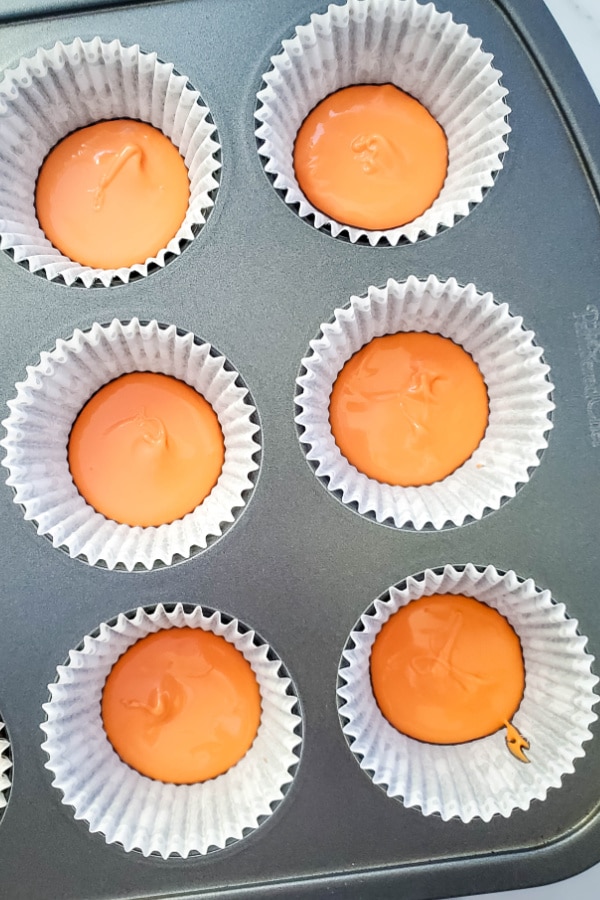 Smooth out bottom layer of candy.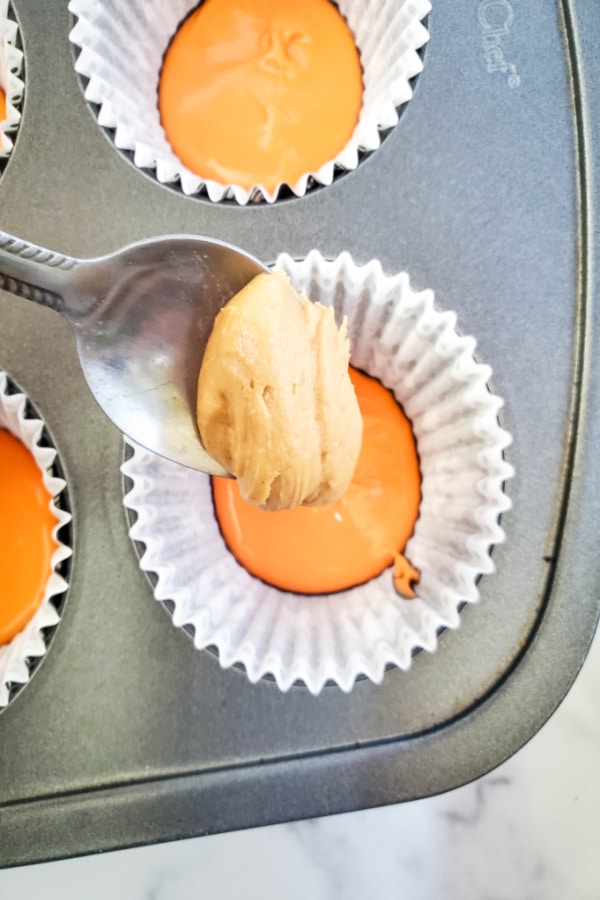 Adding a teaspoon of peanut butter on top of candy.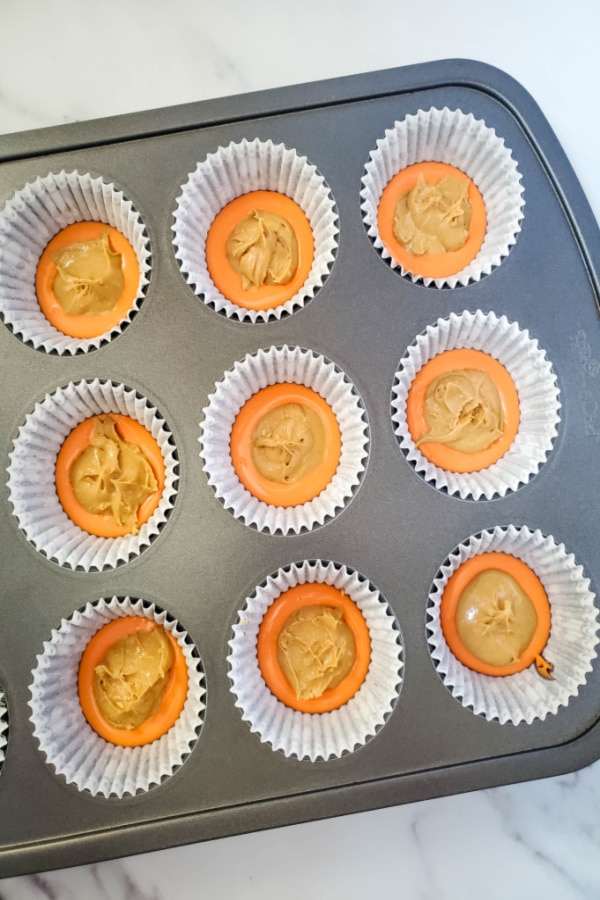 Candy with peanut butter in the center.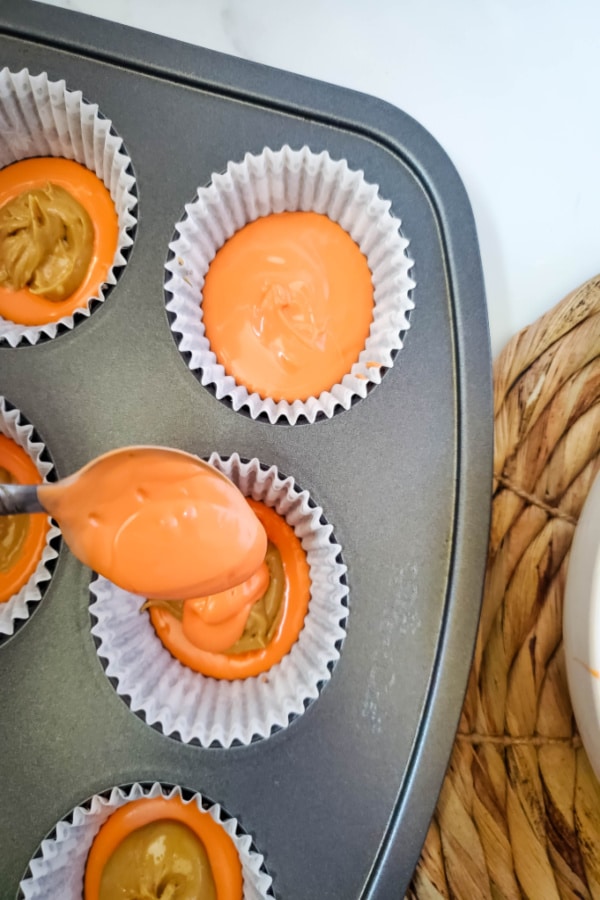 Add another spoon of candy on top of the peanut butter.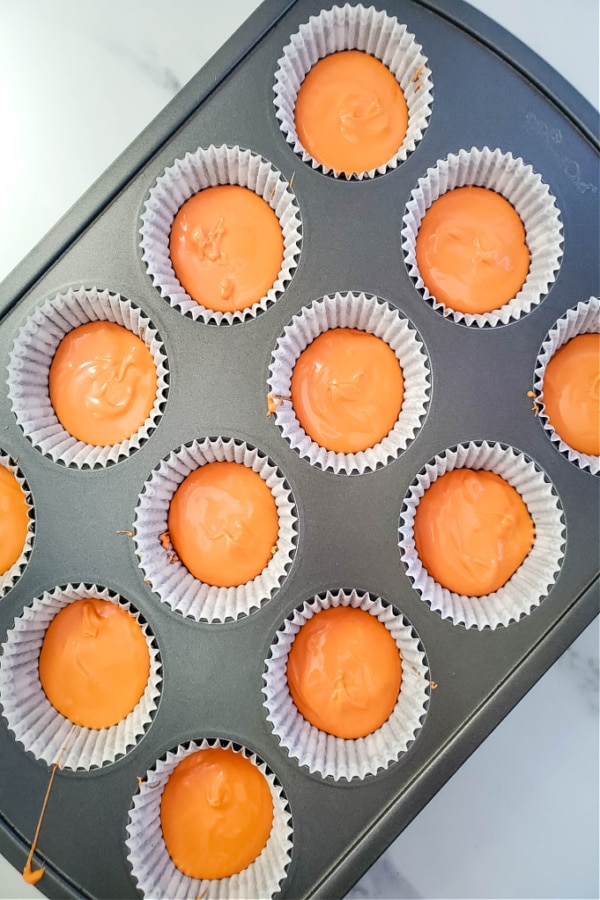 Spread top layer of candy over peanut butter and seal the peanut butter in. Put in the freezer for 30 minutes or more.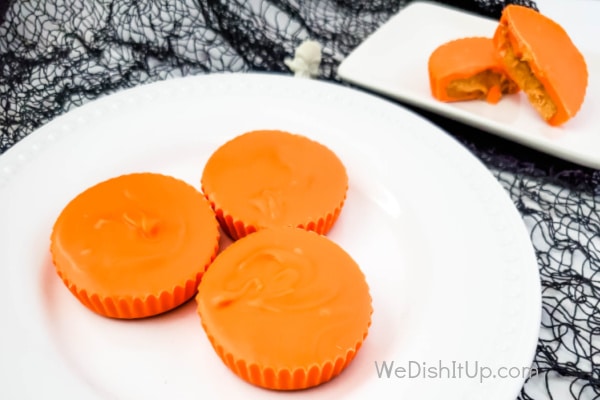 Take out of freezer and serve.
Check out these other great recipes :
If you are looking for more Halloween Recipes check out countryliving.com/food-drinks/g1366/halloween-cupcake-ideas/