The Best Chocolate Peanut Butter Easter Eggs are so easy to make. Peanut Butter , butter and powdered sugar creamed together and dipped in chocolate. So much better than store bought.
These Peanut Butter Eggs came out excellent .This is the first time I had tried making them from scratch. Normally I would buy store bought .I didnt get everything I wanted to make for Easter made in time to share . However , I did share my How to Make Easter Marshmallow Peeps Cake, The Best Easter Dirt Cake and Easy to Make Easter Bunny Butt Cake. I hope you were able to try some of the recipes.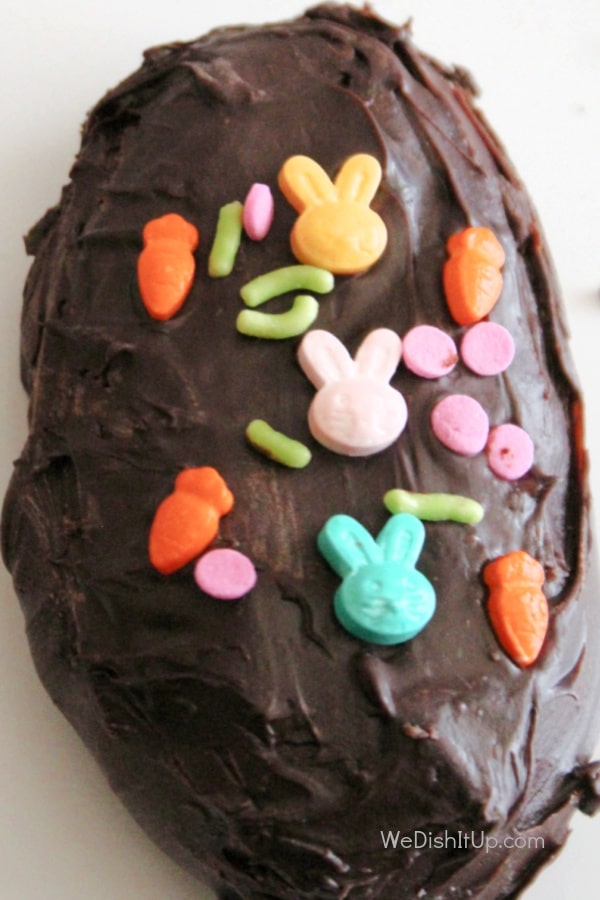 How Long Will These Eggs Last ?
Approximately 2 weeks under refrigeration -2 months in freezer
Can I use any kind of Chocolate
I used dark chocolate, however milk chocolate would be delicious as well.
What can I use to decorate the eggs ?
I used Easter sprinkles-You could also use caramel or more chocolate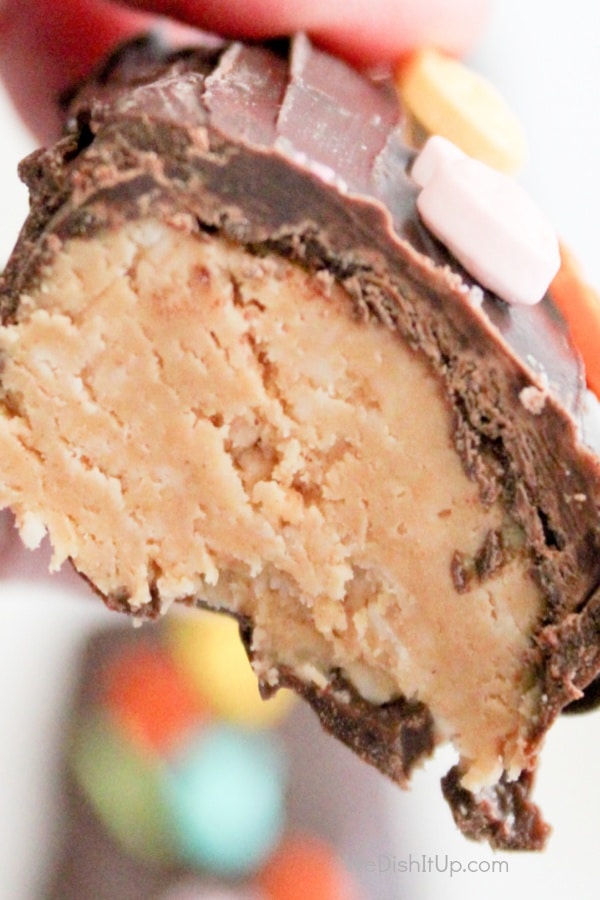 How to Make The Best Chocolate Peanut Butter Easter Eggs:
Ingredients Needed :
Peanut Butter
Chocolate
Powdered Sugar Vanilla Extract
Sprinkles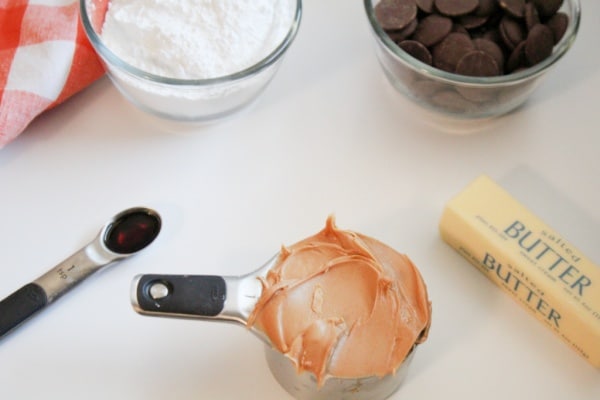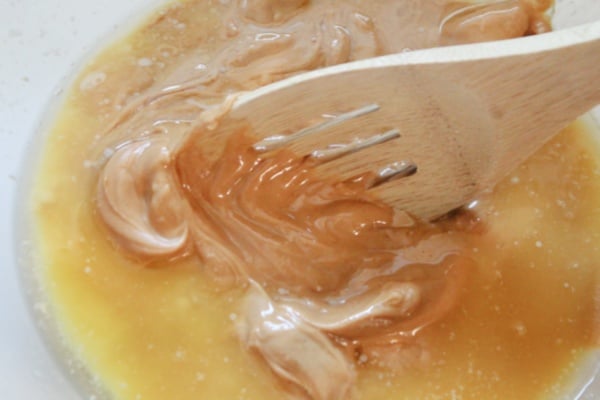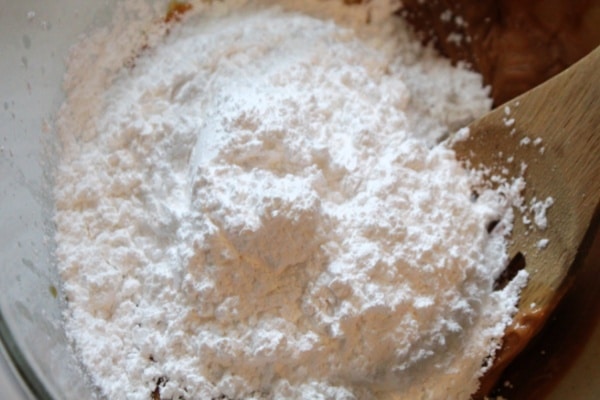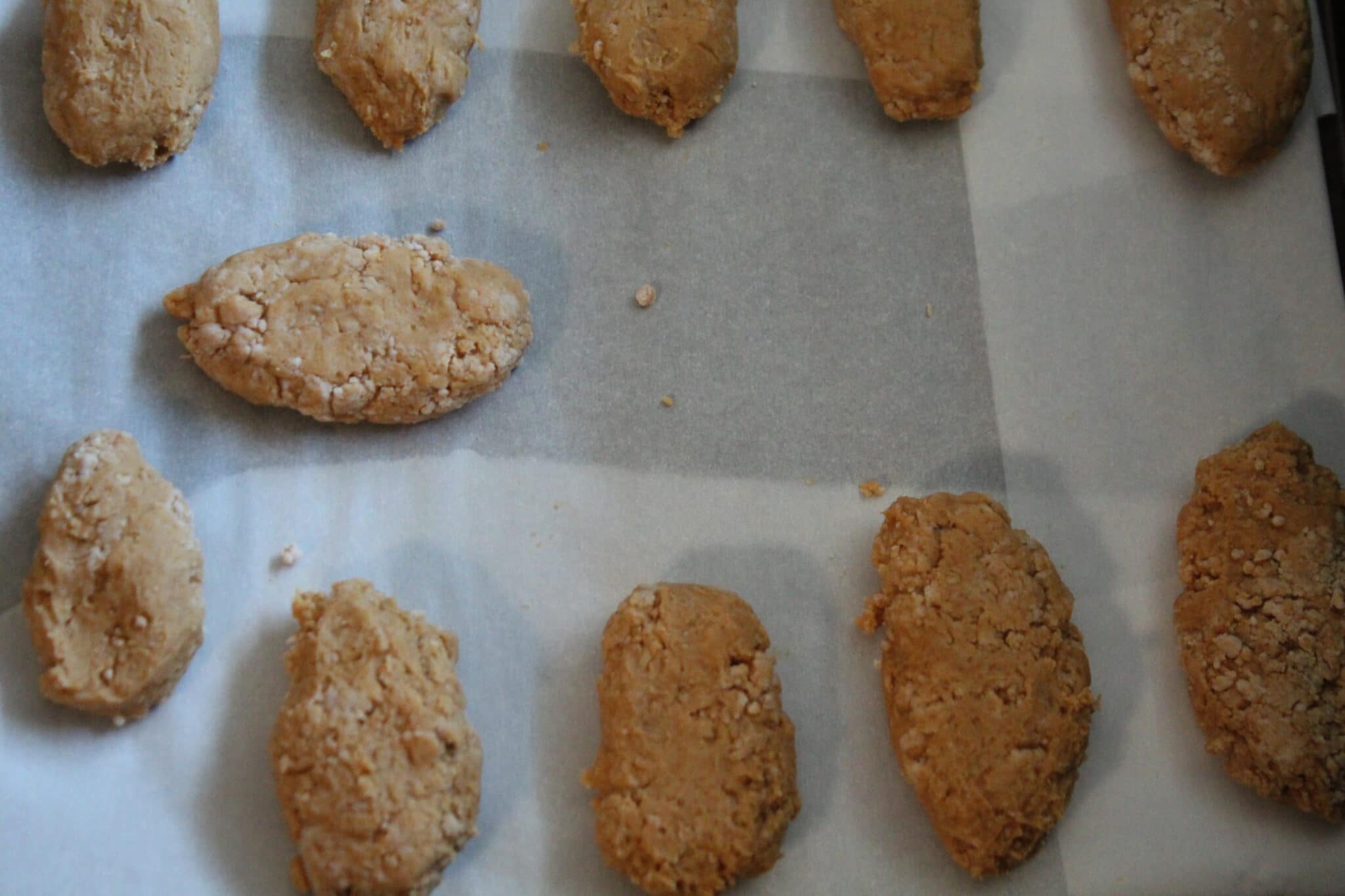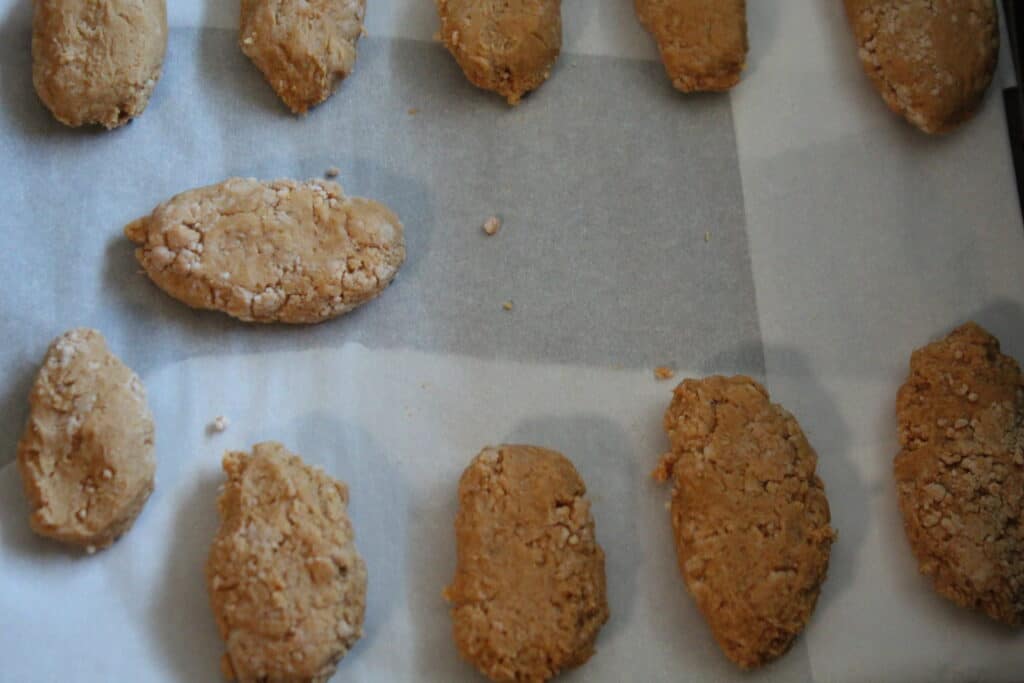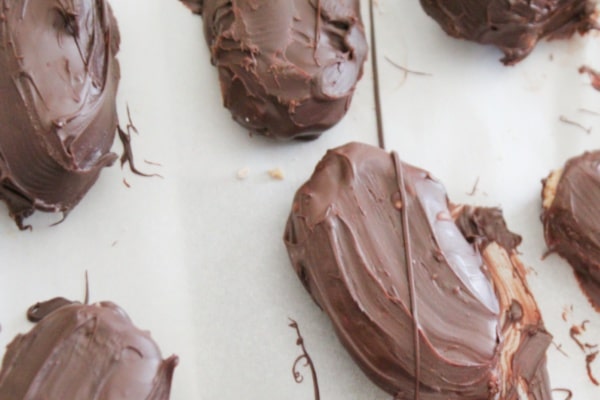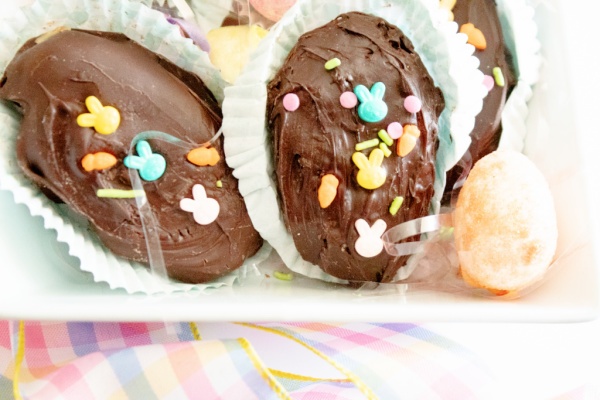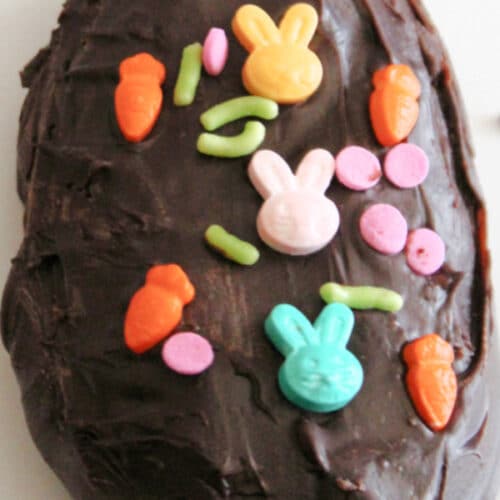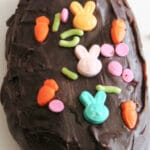 Print
The Best Peanut Butter Easter Eggs
Peanut Butter Eggs Dipped in Chocolate
Ingredients
1

cup

Creamy Peanut Butter

I use Jiff

¼

cup

Butter

1

teaspoon

Vanilla Extract

1 ½

cup

Powdered Sugar

Sprinkles
Instructions
Melt Peanut Butter and Butter in Microwave for 1 minute

Stir in Vanilla and Powdered Sugar

Divide into 10 portions -shape like eggs -place on parchment paper lined sheet pan and put in freezer for 15 minutes

Melt the chocolate in the microwave by heating 30 seconds at a time until chocolate is completely melted and smooth

Using a fork ,dip peanut butter egg into chocolate , flip covering completely, left out tapping and shaking off any excess chocolate

Place back on parchment paper - put any sprinkles or decorations on well wet

Refrigerate for 10-15 more minutes -serve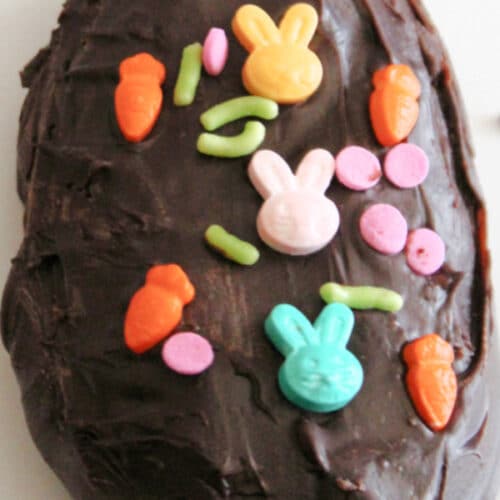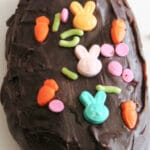 Print
The Best Easter Peanut Butter Eggs
Peanut Butter Eggs Dipped in Chocolate
Ingredients
1

cup

Creamy Peanut Butter

I used Jiff

¼

cup

Butter

1 ½

cup

Powdered Sugar

1

teaspoon

Vanilla Extract

8 oz.

Dark Chocolate Melting Chips

Sprinkles
Instructions
Melt peanut butter and butter together in microwave for 1 minute

Add vanilla extract and powdered sugar - stir well

Divide mixture into 10 egg shapes and place on parchment lined baking sheet - place in freezer for 15 minutes

Melt Chocolate in Microwave 30 seconds at a time until completely melted and smooth

Using a fork - dip peanut butter eggs completely into chocolate - gently tap on edge shaking off any excess chocolate

Place Back on Parchment Paper - put sprinkles on well wet

Refrigerate for at least 10 more minutes before serving - enjoy