This is The Best Baked Ham with Brown Sugar Rub and Pineapple . It was both sweet and a little bit tangy with Dry Mustard and ground cloves in the rub. Pouring pineapple juice over the ham before cooking keeps it moist.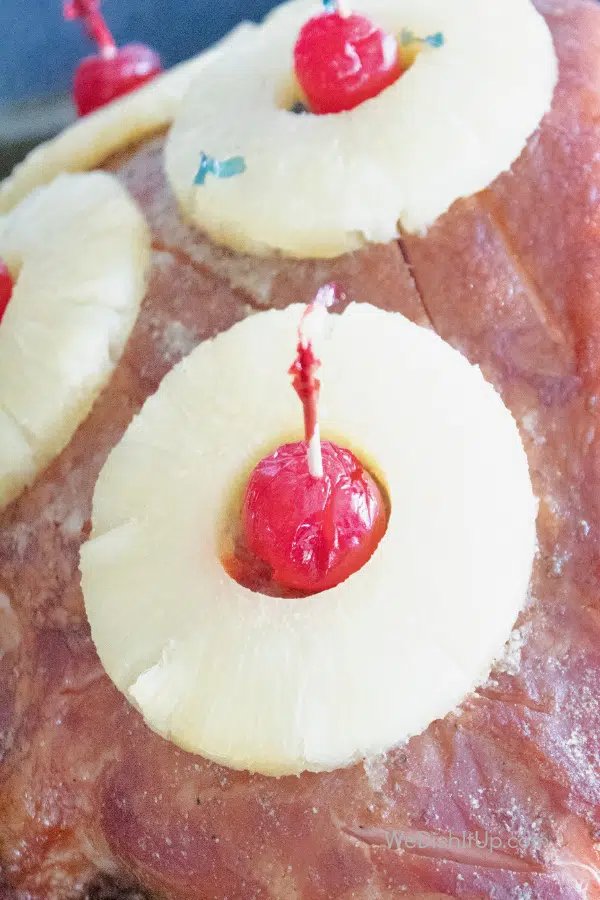 Normally I get Honey Baked Ham or a spiral ham from Costco for my holiday dinners. If I buy one at Costco or the grocery store, they normally come with a package of glaze. However, I saw a recipe for this dry rub . I got a small precooked ham and decided to give it a try.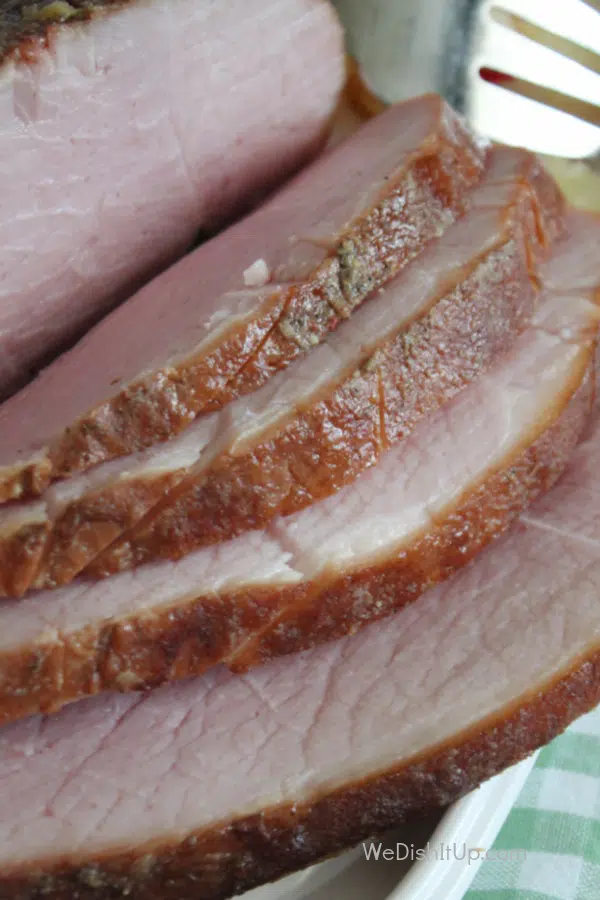 Is this a Rub or a Glaze ?
It is actually a dry rub that you rub into the ham , let sit for a few hours or over night . When you pour pineapple juice over the ham to cook . it makes a glaze.
How long does it take to cook ham ?
If you are cooking a fully cooked ham, it should only take 15 minutes per pound to get hot. Make sure the internal temperature is at least 145
How long is left over ham good for?
If wrapped tightly in saran wrap or foil and kept refrigerated, it should be good for 5-7 days.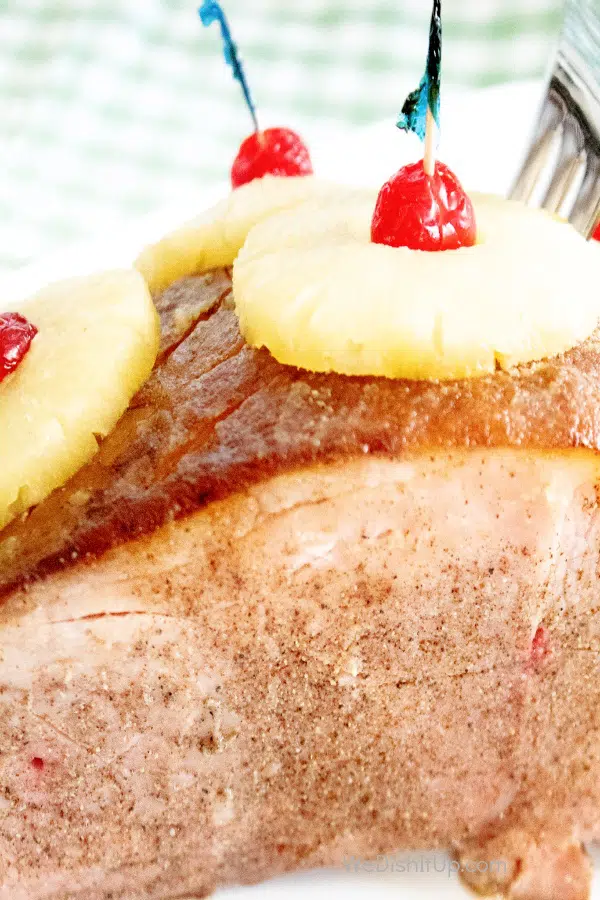 If you aren't a ham eater check out my recipe for Slow Cooker Turkey Breast or head over to Simply Recipes and find a great Prime Rib recipe.simplyrecipes.com/recipes/prime_rib/ both are great options for holiday dinners.
What to Serve with Ham:
Great side dishes:
Desserts You Will Love:
How to Make The Best Brown Sugar Dry Rub Ham :
Ingredients Needed :
Fully Cooked Ham
Canned Pineapple Rings
Maraschino Cherries
Brown Sugar
Dry Mustard
Ground Cloves
Cinnamon
Black Pepper
Pineapple Juice
Sprite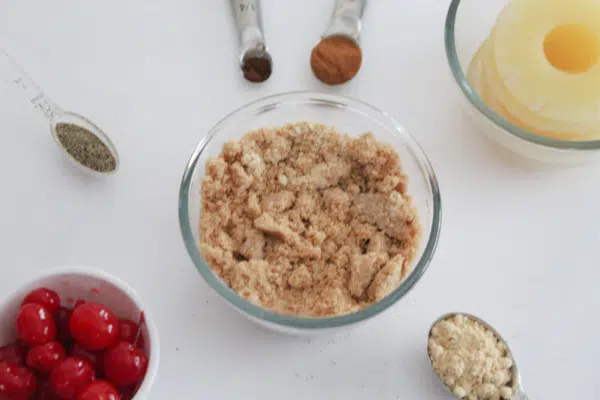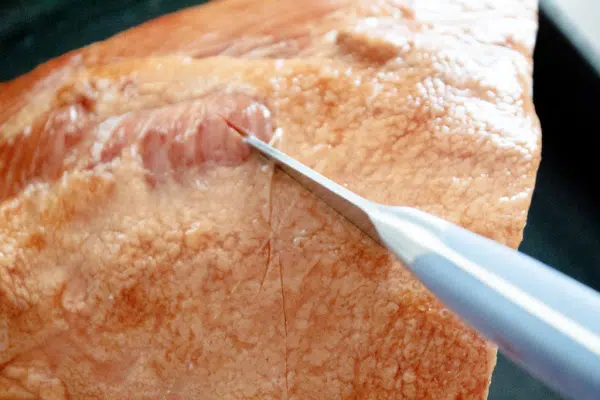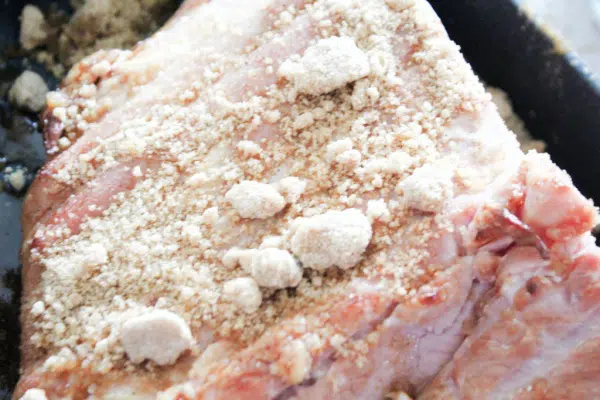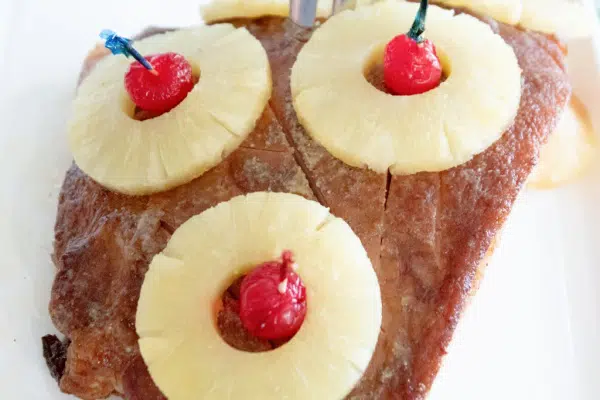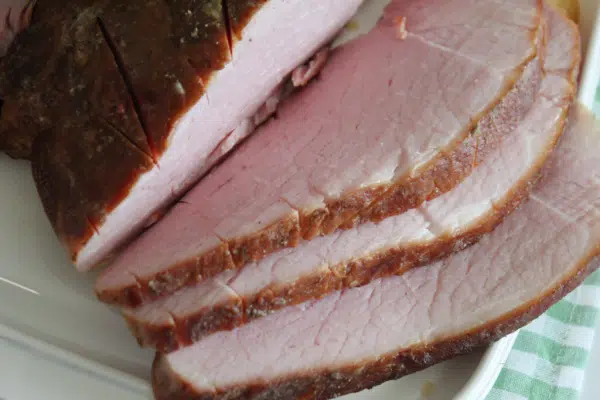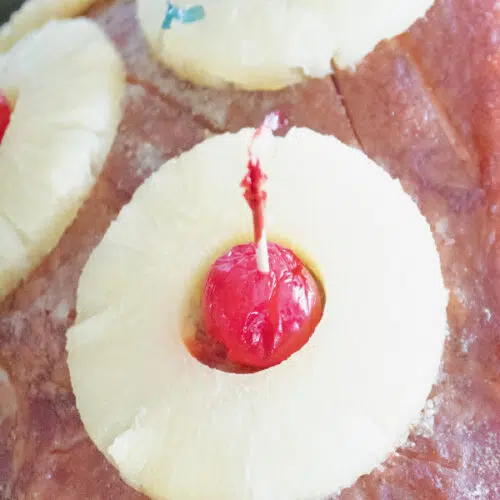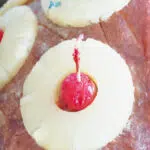 Print
The Best Baked Ham with Brown Sugar Rub, Pineapple
Ham with Brown Sugar Rub , Pineapple Rings and Cherries
Ingredients
Brown Sugar Rub
1.5

cups

Brown Sugar

2

tbsp.

Dry Mustard

1

tbsp.

Cinnamon

½

teaspoon

Ground Cloves

or less to taste , cloves are very strong

½

teaspoon

Black Pepper
Other Ingredients Needed
2-3

lbs

Fully Cooked Ham

1

20 oz. Can

Pineapple Rings

10-15

Maraschino Cherries

½

cup

Pineapple Juice

drained from canned pineapples

½

cup

Sprite

or other clear soda
Instructions
Whisk together all dry ingredients in bowl

Score ham with a sharp knife to make slits to allow rub to get into ham

With hands generously rub brown sugar on to ham - use a shallow baking dish allowing room for rub to drop into dish

Drain pineapple saving juice for later

Drain -10-12 Cherries on napkin

Attach Cherries and Pineapple Rings to Ham with Tooth Picks

Cover Ham with foil loosely - refrigerate for 2-8 hours or over night

Take ham out of refrigerator and bring to room temperature for 30 minutes

Meanwhile Pre-heat Oven to 325°

Before putting ham in the oven pour pineapple juice and sprite over ham - tent with foil

Bake 15 per pound basting with juice every half hour until ham reaches at least 145° internal temperature

Let sit for 5 -10 minutes when removing from oven - slice and serve