This Slow Cooker Turkey Breast is so moist and delicious . If you are having a smaller get together this year and don't want a large turkey, this is the perfect solution.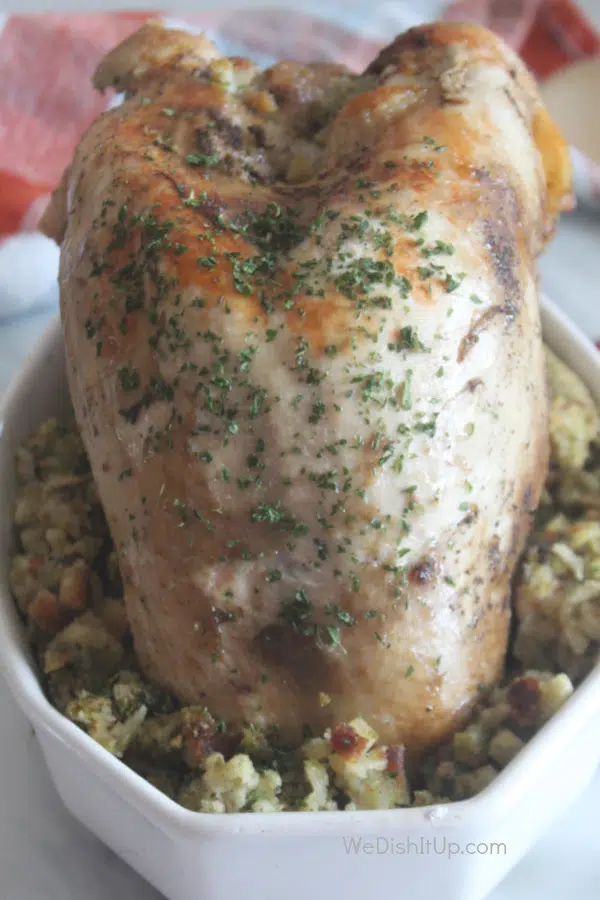 Slow Cooker Turkey Breast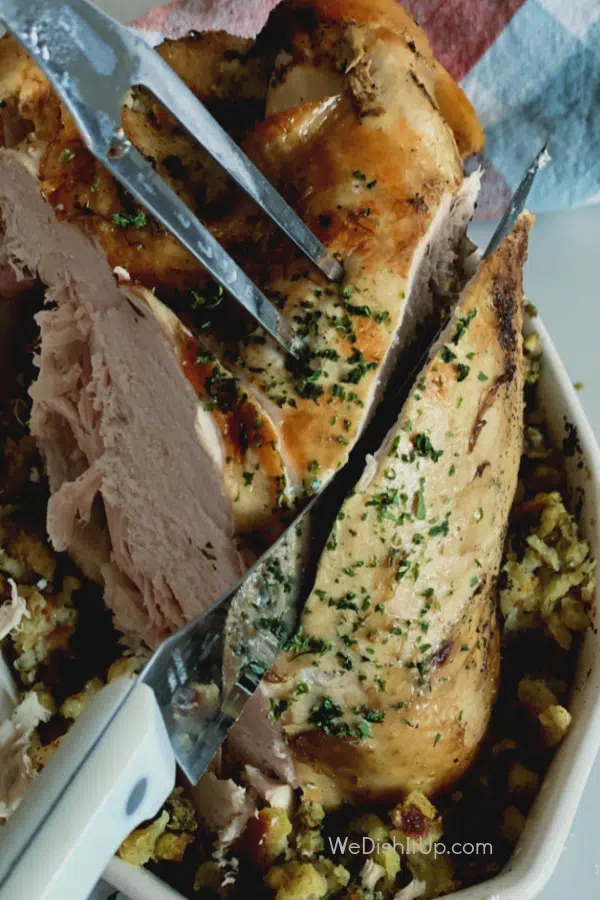 I was so pleased with how moist and juicy this breast came out in the crockpot. If you are having a smaller gathering this year with all the restrictions this is perfect. Maybe even if you are doing a big gathering you can do multiple meats. I'm thinking of doing a ham and a Turkey breast. It was so easy and saved room in the oven. I still plan to serve it with all my favorite side dishes. Classic Thanksgiving Stuffing and Loaded Mashed Potato Bake will be on the menu for sure.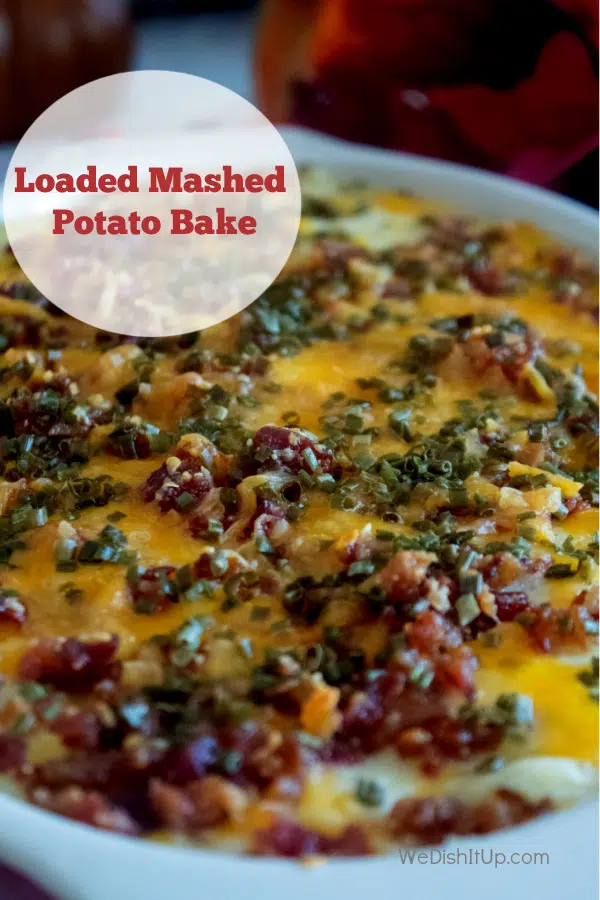 Do You Leave The Skin On the Turkey Breast ?
It is all a matter of personal preference, however I did leave the skin on. I also rubbed with olive oil and seasoning put under the broiler just long enough to brown. A Bone in Turkey breast was used this time.
How Can I Use My Turkey Breast leftovers?
A couple great ideas are for using your turkey are -Turkey Pot Pie or Hearty Slow Cooker Turkey Stew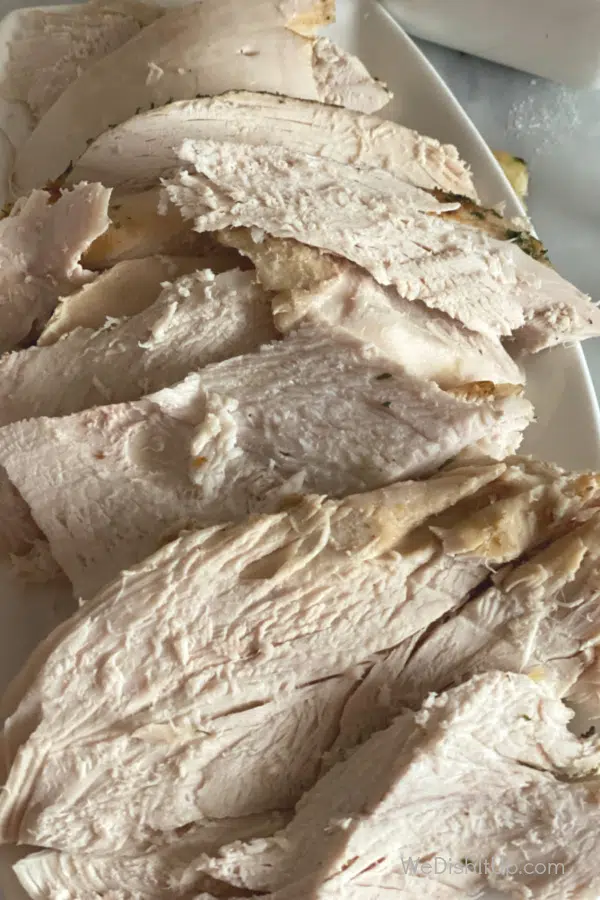 How to Make Slow Cooker Turkey Breast :
Ingredients Needed :
Turkey Breast
Chicken Broth
Butter
Olive Oil
Poultry Seasoning
Garlic Powder
Salt
Pepper
Paprika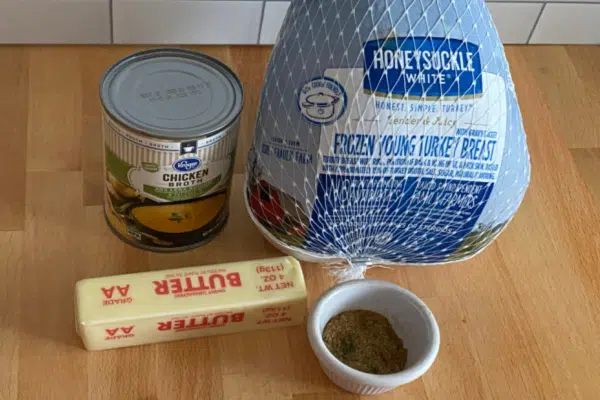 Turkey Breast Ingredients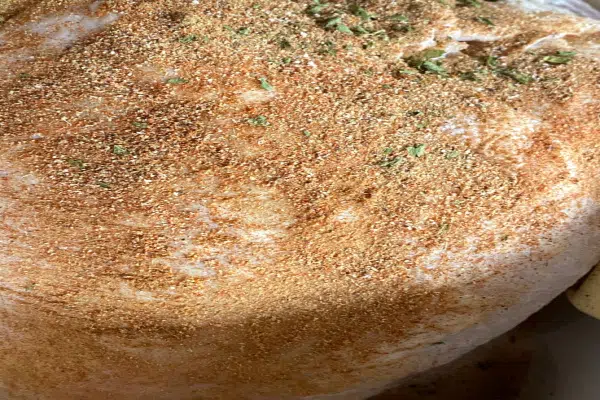 Ready to Cook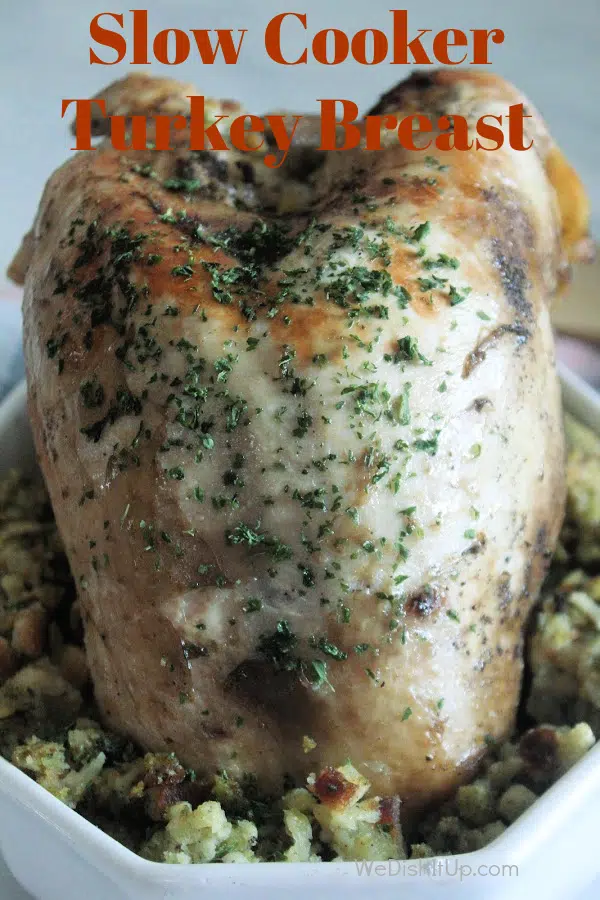 Ready to Serve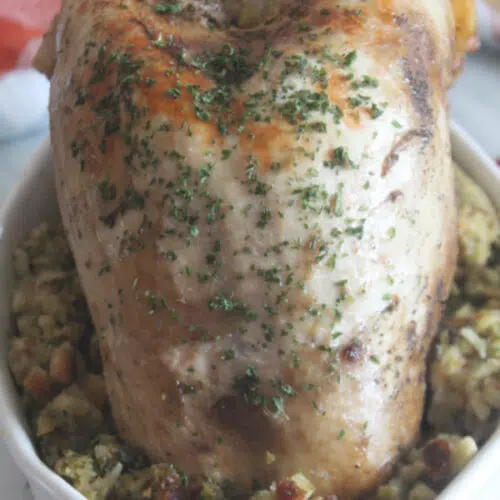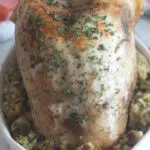 Print
Slow Cooker Turkey Breast
Ingredients
1

5-7 lbs

Turkey Breast

I used Bone In

1

stick

Butter

1

tablespoon

Olive Oil

1

teaspoon

Poultry Seasoning

1

teaspoon

Garlic Powder

½

teaspoon

Paprika

½

teaspoon

Salt

½

teaspoon

Pepper
Instructions
Thaw Turkey Breast under refrigeration as directed on package

Remove giblets and such if included

Cut up the stick of Butter and spread it on the breast, make a rub out of dry ingredients and rub sprinkle on breast and put in crock pot (sprayed with food release or lined ) Pour chicken broth in crock pot and cover

Cook on High for 3-4 hours or low for 6-8 hours -internal temperature should be 180°

Brush with olive oil and place under broiler if you want to brown turkey (optional)
Recommended desserts to have with your Thanksgiving dinner :
Pumpkin Spice Caramel Poke Cake
Pumpkin Crisp With Pecan Crumble Topping
If Pumpkin is not your thing -
If you are wanting to do a traditional Turkey in your oven - head on over to https://cincyshopper.com/ she has a great recipe and will hook you up.