These are The Best Balsamic Brussel Sprouts With Bacon. Roasted in the oven until crispy. Served with parmesan cheese sprinkled on them and the balsamic vinaigrette glaze. They are so good.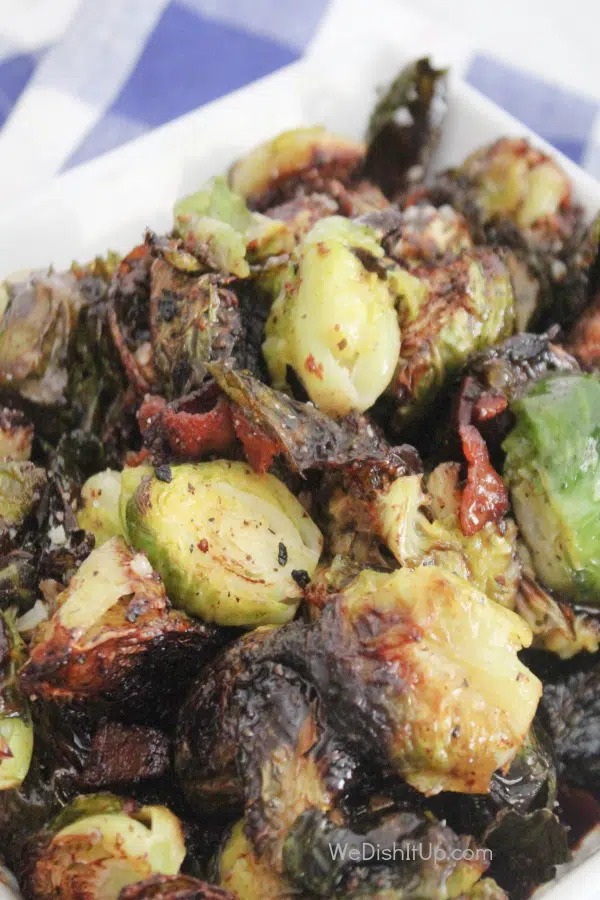 Before making these Brussel sprouts, I had not tried them since I was a little girl, I thought I did not like them. Boy was I wrong. They were so good. Normally when it comes to veggies I would choose The Best 1 WW Point Asparagus or have you tried my recipe for Mexican Street Corn (Elote)? It is absolutely delicious. However, back to the Brussel Sprouts when you add the bacon and the balsamic glaze - oh yum!.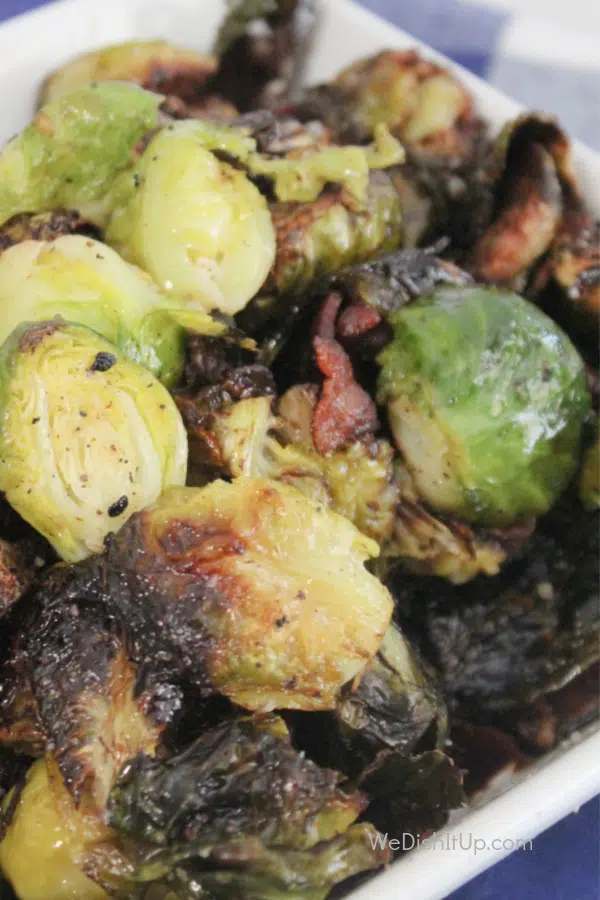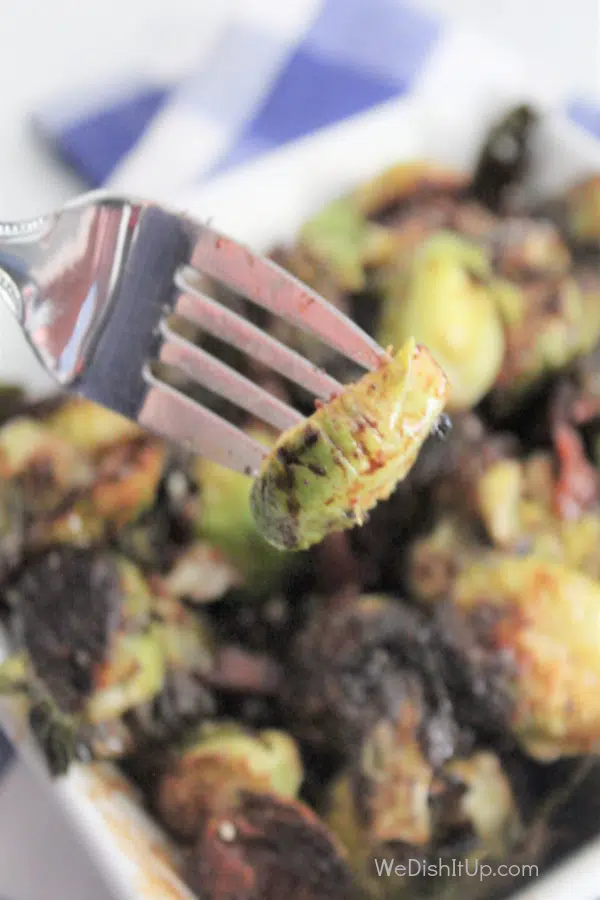 HOW DO YOU TRIM BRUSSELS SPROUTS?
Start by cutting the buds off, then, peel outer leaves and cut bottom of stalk and cut Brussel sprout in half.
Why Do Brussel Sprouts Sometimes Taste Bitter ?
If they taste bitter it is usually because they have been over cooked
Other Brussel Sprout Recipes You May Like -
How to Make The Best Balsamic Brussel Sprouts With Bacon:
Ingredients Needed :
Brussel Sprouts
Bacon
Balsamic Vinegar
Parmesan Cheese
Olive Oil
Salt
Pepper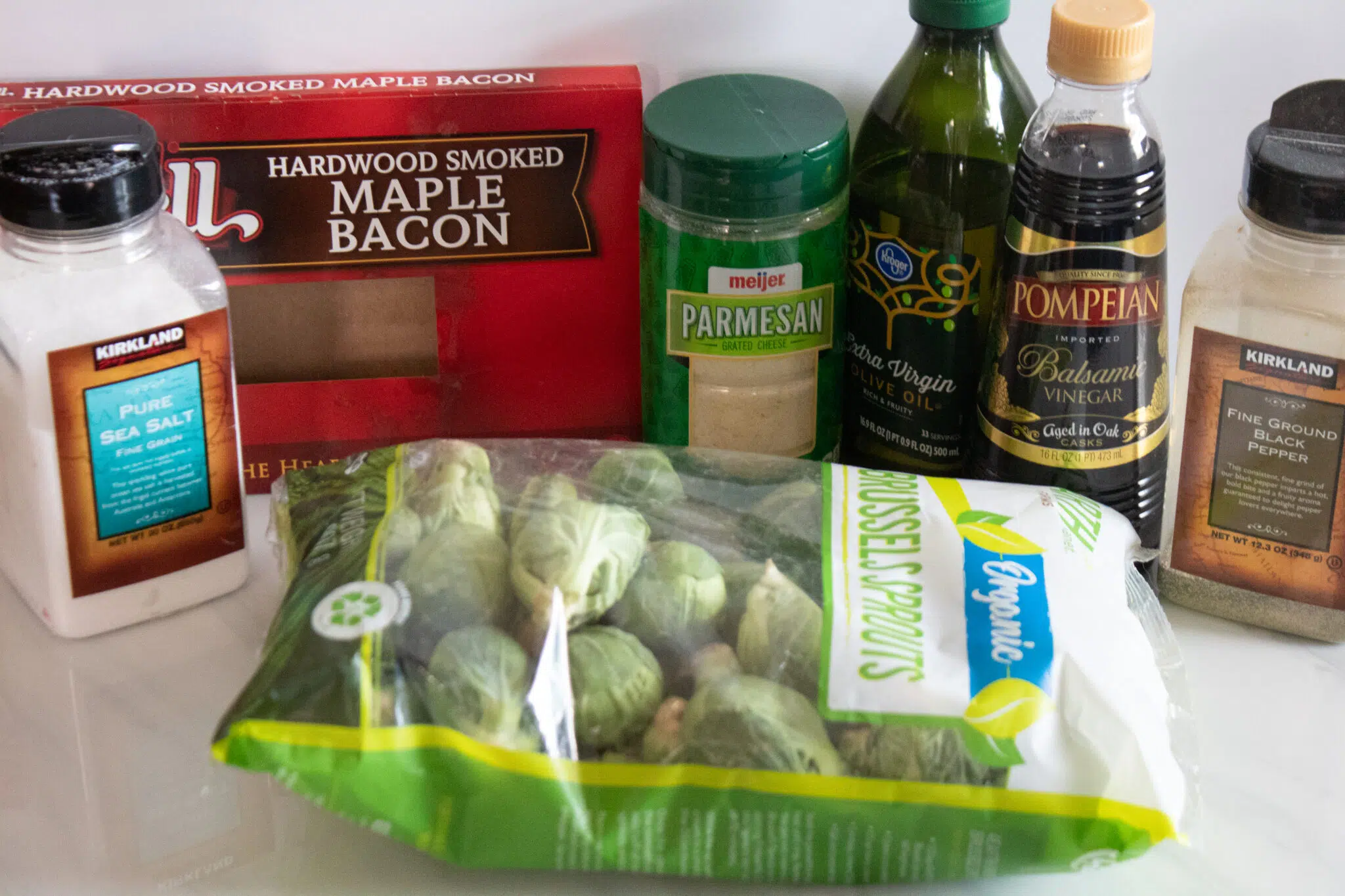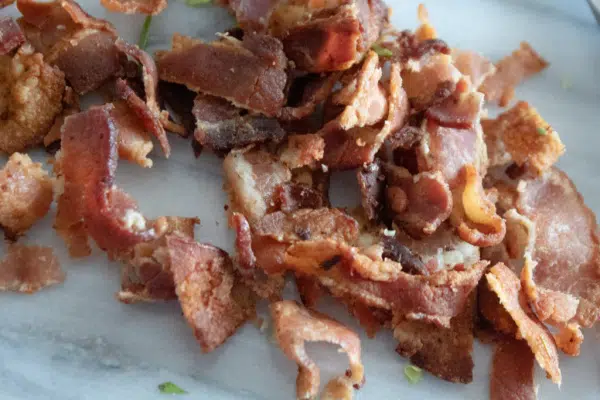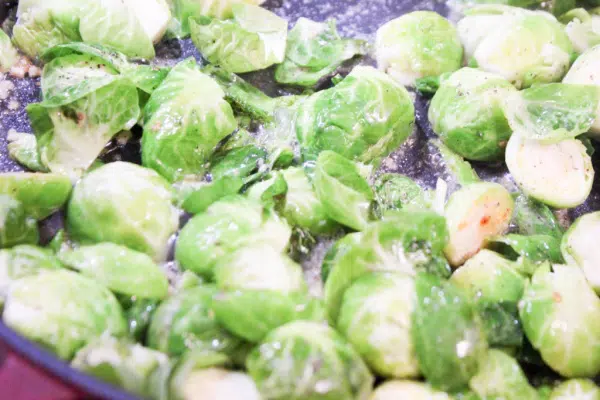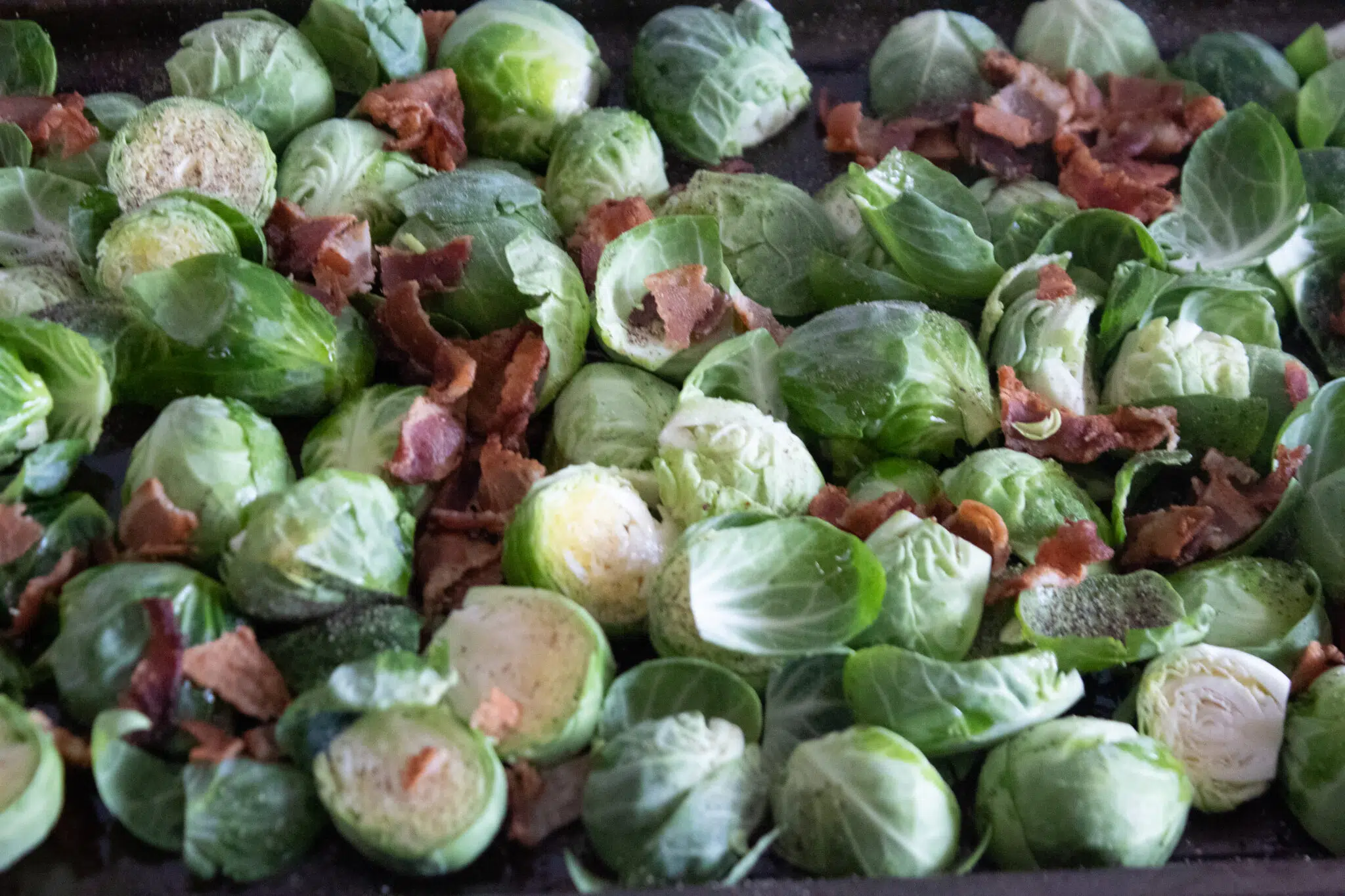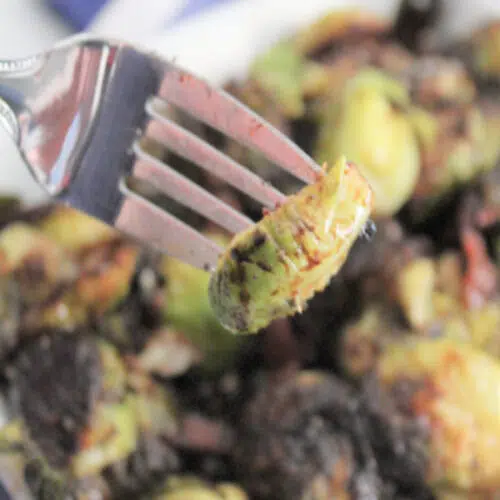 Print
The Best Balsamic Brussel Sprouts With Bacon
Roasted Brussel Sprouts With Bacon, Parmesan Cheese And Balsamic Glaze
Ingredients
6-8

Slices

Bacon- Cooked Crispy

Crumbled

1 ½

lbs.

Brussel Sprouts

Trimmed

4

tbsp.

Olive Oil

Divided

2

tbsp.

Balsamic Vinegar

2

tbsp.

Parmesan Cheese

¼

teaspoon

Salt

½

tsp.

Black Pepper

1

teaspoon

Honey

Optional if you want glaze to be thicker and sweeter
Instructions
Wash and Trim Brussel Sprouts

Line Baking Sheet with foil or a silicone matt

In a mixing bowl, coat Brussel sprouts with 2 tablespoons olive oil, salt and pepper

Spread out on baking sheet - bake for 18-20 minutes until fork tender- last 5 minutes sprinkle your bacon over so that it can get hot

In a small dish or pitcher whisk remaining 2 tablespoons of olive oil and 2 tablespoons of balsamic vinegar(optional honey)

Put Brussel Sprouts in serving dish - pour balsamic glaze over and sprinkle parmesan cheese over sprouts