Breakfast Egg Bacon Muffin are the perfect make-ahead breakfast to grab on the go. They are omelets made in a muffin tin. Although you can choose any ingredients that you prefer, These have bacon, mushrooms, and cheese along with the eggs.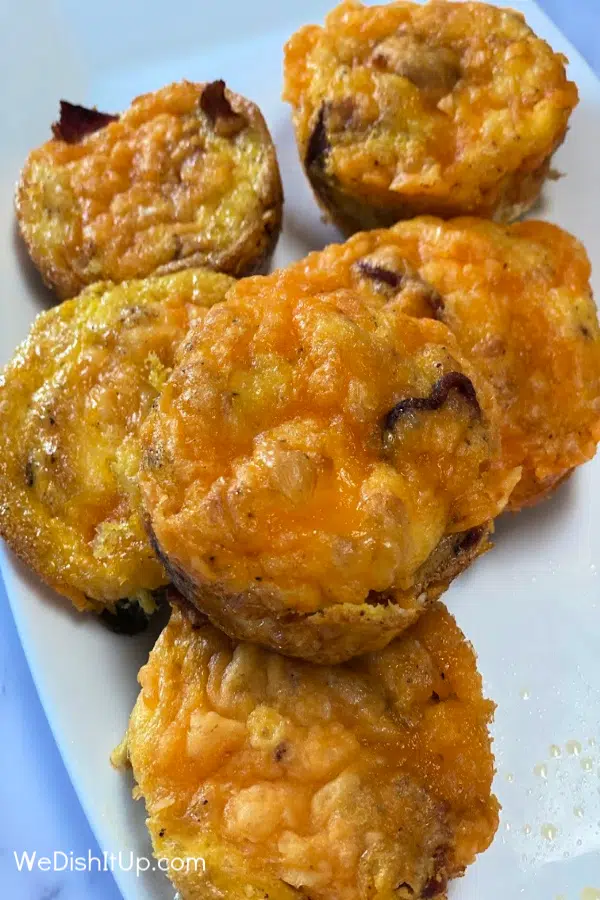 Breakfast Egg Bacon Muffin Cups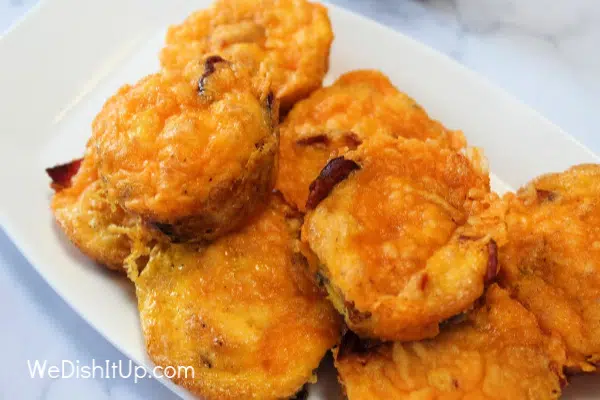 My first thought when I need a quick grab and go breakfast would be Super Easy Raspberry Danish or Caramel Pecan Rolls. However, we are trying to change our eating habits around here. These Breakfast Egg Bacon Muffin Cups perfect for that mission.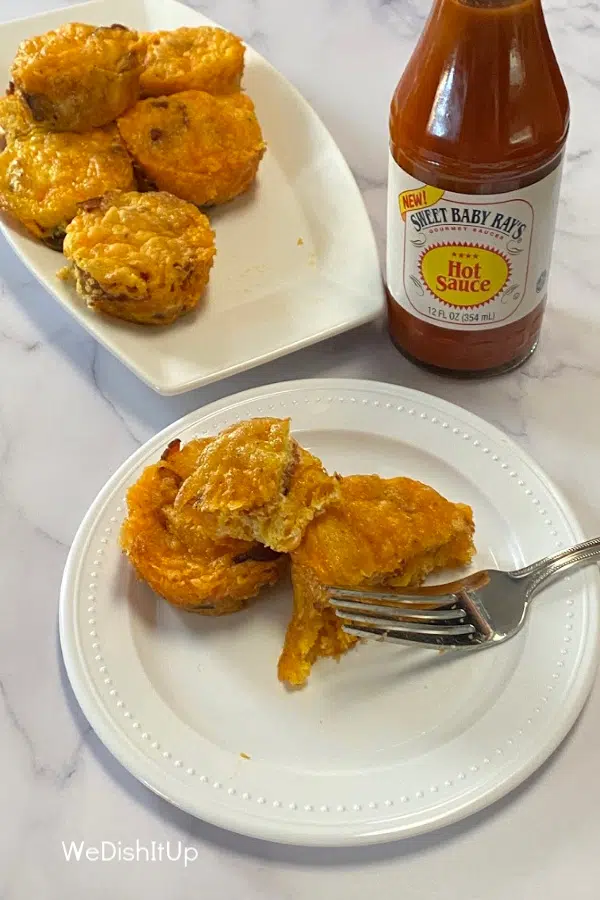 Making these egg muffin cups is so easy. You can make them ahead at the beginning of the week and just grab one or 2 (ha ha) and throw them in the microwave and go. Whether you are eating them on the go or sitting down at the table, they are great.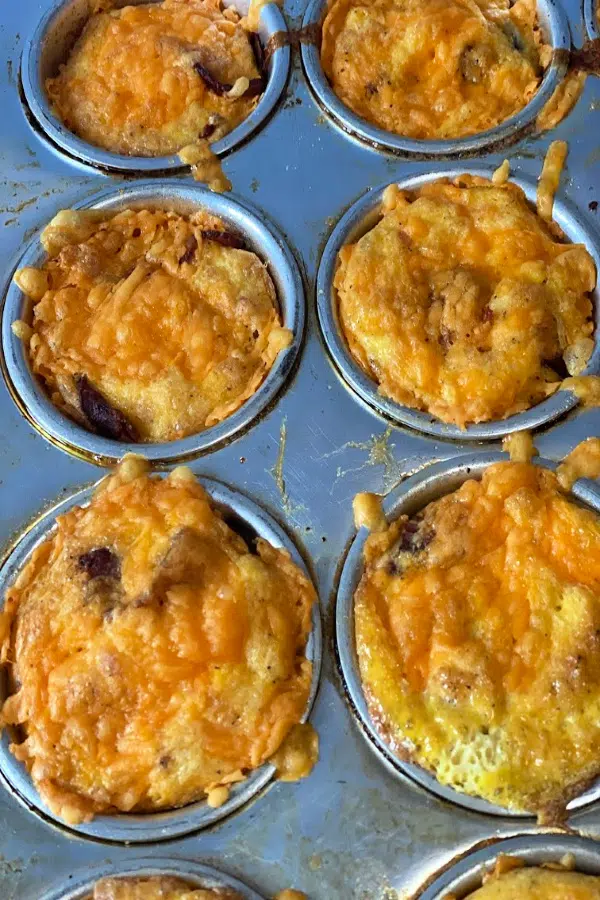 This is also a perfect breakfast if you are trying to stick to a low carb or keto diet. You will get your protein through your eggs and the needed fats with the bacon and cheese and very low in carbs.
How to Make Breakfast Egg Bacon Muffin Cups:
INGREDIENTS NEEDED
Eggs
Bacon
Mushrooms(optional)
Cheese
Whole Whipping Cream or Milk
INSTRUCTIONS
Pre-Heat Oven -Gather Ingredients Needed
Cook Bacon or Use Pre-Cooked
In a mixing Bowl Scramble Eggs - Add Cream or Milk
Add Crumbled Cooked Bacon, Mushrooms and Cheese Mix Well
Pour into Greased Muffin Tin
Add Additional Cheese on Top if Desired
Bake -Cool Slightly-Serve Hot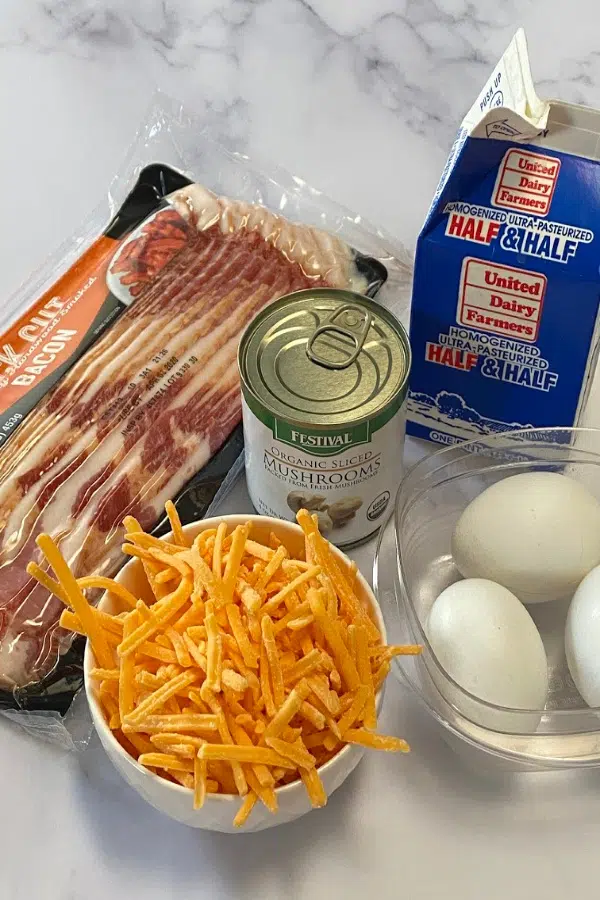 Ingredients Egg Muffin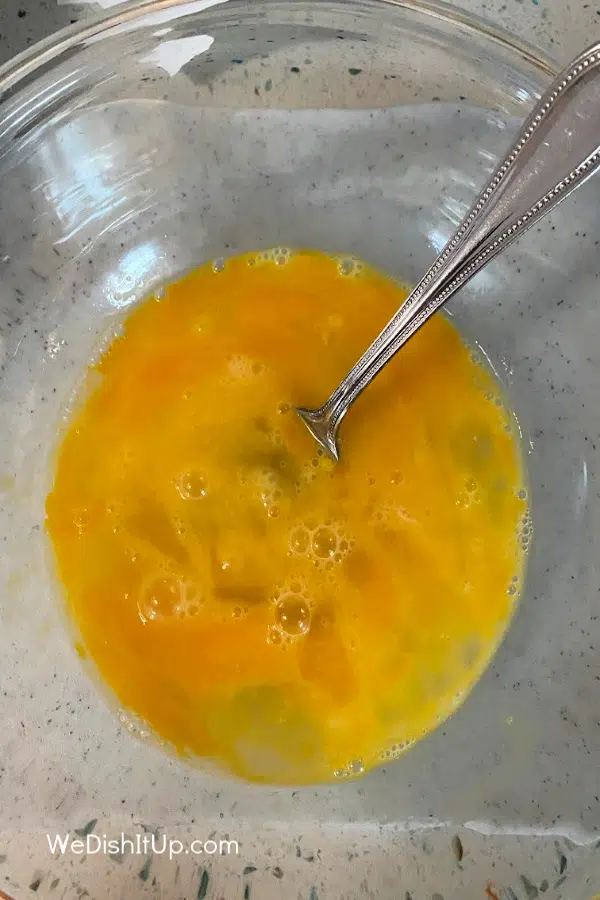 Scrambling the Eggs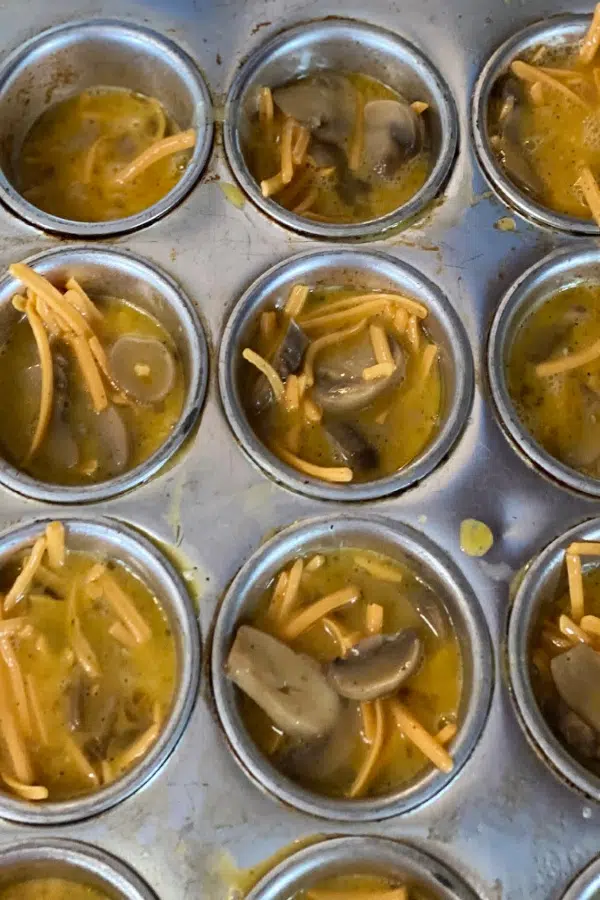 Going Into The Oven
Could You Use Different Toppings With The Eggs?

- Absolutely - you could add anything you wanted, sausage, ham, or I was thinking of making Veggie ones next. Maybe just cheese for the kids? The possibilities are endless.
Do They Keep Well?-

They keep well in the refrigerator in an airtight container for 4-5 days. In the freezer, I would guess they would be fine for up to 6 months as long.
TIPS:
A paper towel on top of them in the refrigerator to collect any condensation

Freeze Individually and Microwave as Needed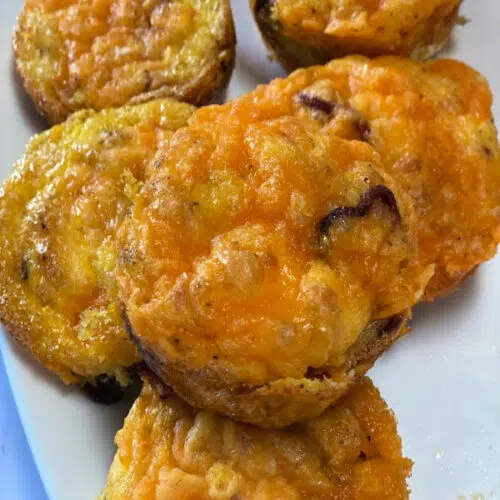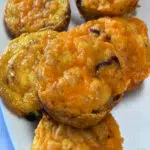 Print
Breakfast Egg Bacon Muffin Cups
Bacon, Egg, Cheese and Mushroom Baked In a Muffin Pan
Ingredients
8

Large

Eggs

¾

Cup

Canned Mushrooms

6-8

Slices

Bacon

1

Cup

Shredded Cheddar Cheese

¼

Cup

Cream/Half and Half or Milk
Instructions
In a Large Mixing Bowl Scramble Eggs -Wisk in Cream or Milk

Mix in Bacon, Cheese, and Mushrooms

Pour Eggs Into Muffin Tin - Add any Additional Cheese if Desired
This Post May Contain Affiliate Links in Which I Make a Small Commission on Qualifying Purchases