The Best 1 WW Point Asparagus is my absolute favorite side dish to prepare with practically any meal. It's so simple to make, delicious, and flavorful.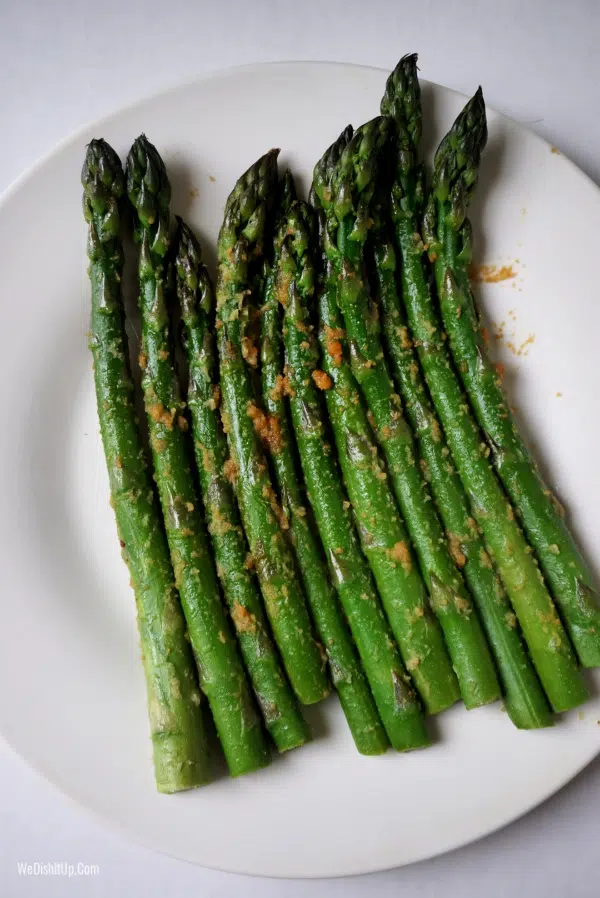 Hey everyone! It's Courtney again, it's been quite some time since I shared my One Weight Watcher Point Mozzarella Sticks. I'm so happy to be back and to be sharing with all of you my all-time favorite side dish. I never remembered eating asparagus when I was a kid but in my adult life I've grown to really love it!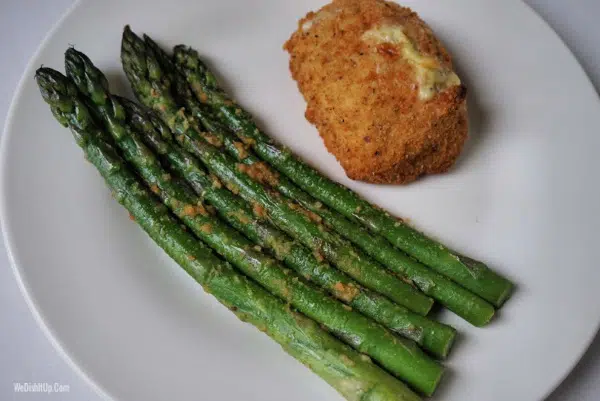 I know it seems pretty simple to explain how to make asparagus but trust me, if you're someone that doesn't truly enjoy vegetables it can be hard to eat them without being properly flavored. Because I combine both fresh garlic and garlic powder this asparagus is bursting with garlic flavor while remaining healthy and delicious.
HOW TO MAKE THE BEST 1 WW POINT ASPARAGUS:
Ingredients Needed:
Fresh Asparagus
Margarine (You can use butter but it will increase the points, keep this in mind)
Garlic Powder
Cloves of Garlic
Instructions:
Start by washing your fresh asparagus and I like to cut off about an inch of the ends of each stalk
Peel your garlic cloves and mince each clove (If you don't have a mincer you can also just smash the garlic as well
Put your margarine, garlic powder, and minced garlic in a pan and cook over medium heat until butter begins to melt about 1 minute
Add in your asparagus and coat the stalks in the butter/garlic mixture
Continue cooking your asparagus over medium heat until it has softened and is fully cooked
Serve immediately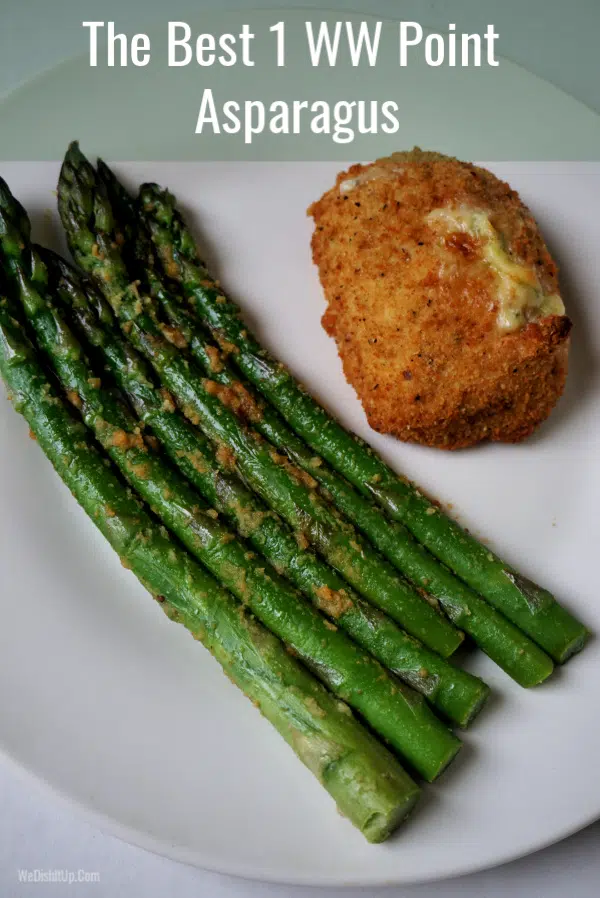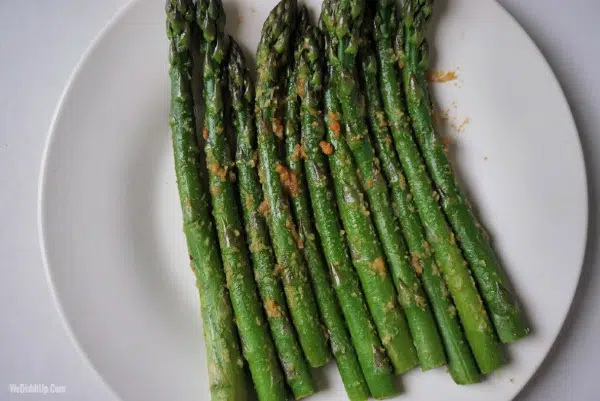 If you have never tried asparagus, I would highly recommend it! This is my personal favorite way to prepare the asparagus and it pairs perfectly with all sorts of food dishes whether that is my mom's Instant Pot Salisbury Steak or even her Extra Crispy Oven Fried Drumsticks. I hope to get back to posting my favorite WW recipes regularly and I look forward to the next one!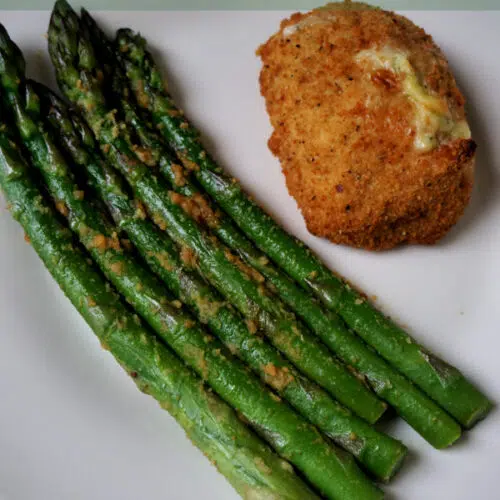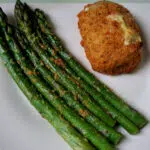 Print
Ingredients
1

Bunch

Asparagus

1

tablespoon

Margarine

Butter can be used but it will increase the points

1

teaspoon

Garlic Powder

3

Cloves

Garlic

We LOVE garlic but you can adjust based on your preference
Instructions
Start by washing your asparagus and I like to cut about 1 inch off the ends of the stalks

Peel your garlic and use your mincer to crush the cloves into fresh garlic

Place margarine, butter, and garlic powder into a pan and allow to cook over medium heat (about 1 minute)

Add in your asparagus and toss in the margarine/garlic mixture

Allow asparagus to cook about 10 minutes until fully cooked
Notes
Makes 3 Servings
1 WW Point per serving on all WW plans
https://www.instagram.com/courtsuero
https://www.instagram.com/wedishitup
https://www.pinterest.com/WeDishItUp/