The Luck of the Irish Shamrock Deviled Eggs is just a fun St. Patrick's Day Play on deviled eggs. By just dressing them up with a little green food coloring , they are perfect for a pot luck.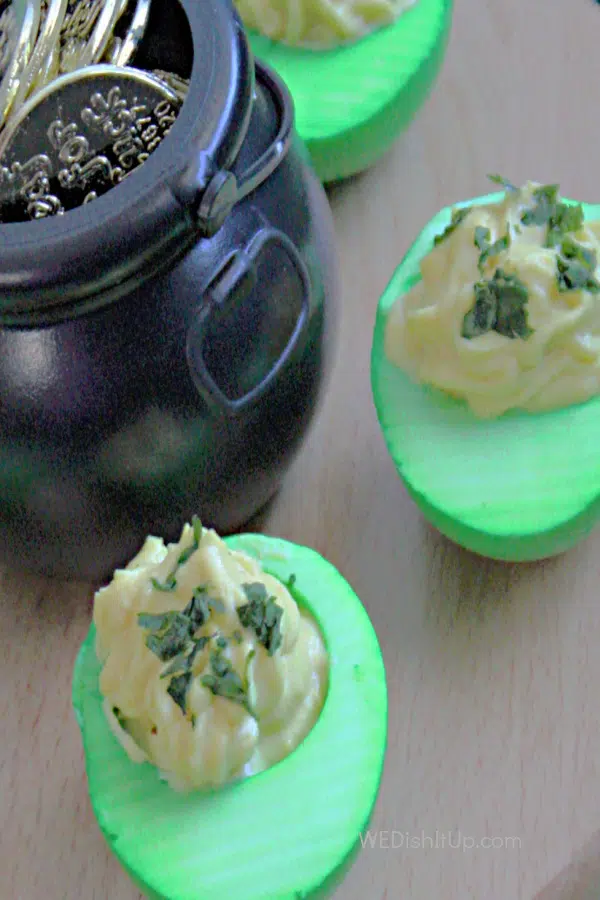 I love deviled eggs and often take them when I go to a pot luck or dish to pass event. Some of my other favorite dishes to share are Creamy Coleslaw with Bacon or Potato Salad With Mustard and Egg. Deviled eggs are definitely always extremely popular they are always gone right away. So if you are doing a party on St Patrick's day give these a try.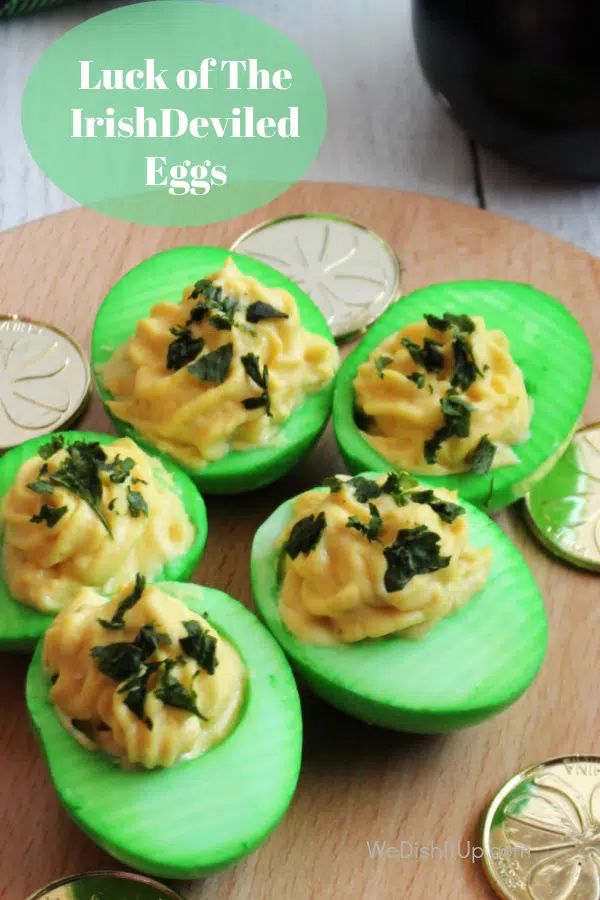 Can The Luck of the Irish Shamrock Deviled Eggs Be Made Ahead of Time?
Yes Deviled Eggs can be made up to 2 days ahead of time, however, they keep best if whites and yolk mixture are kept separate. Keep boiled whites in saran wrap or air tight container and yolks in separate bags . , If the yolks are mixed with mayo and mustard keep in air tight container.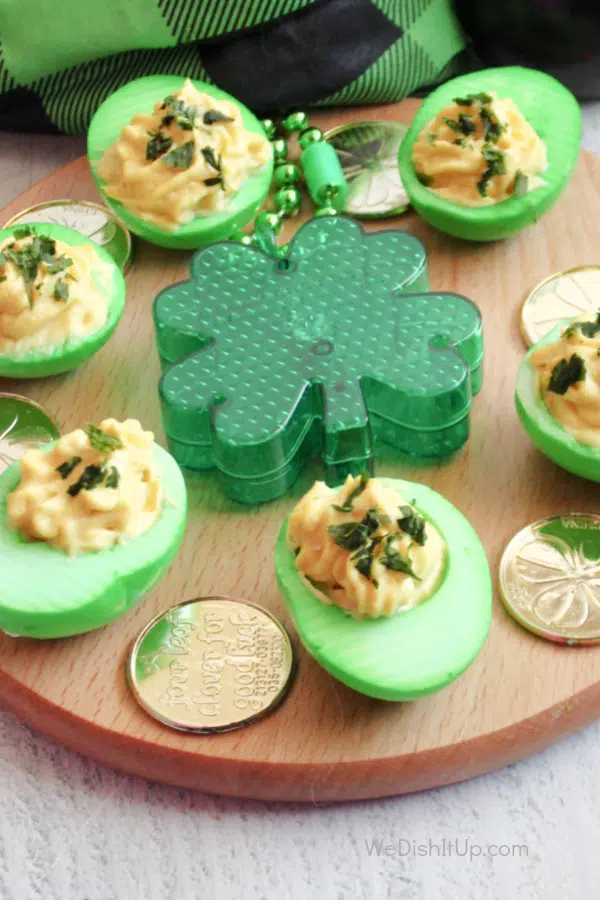 Traditional Irish Dishes to Eat on ST. Patrick's Day: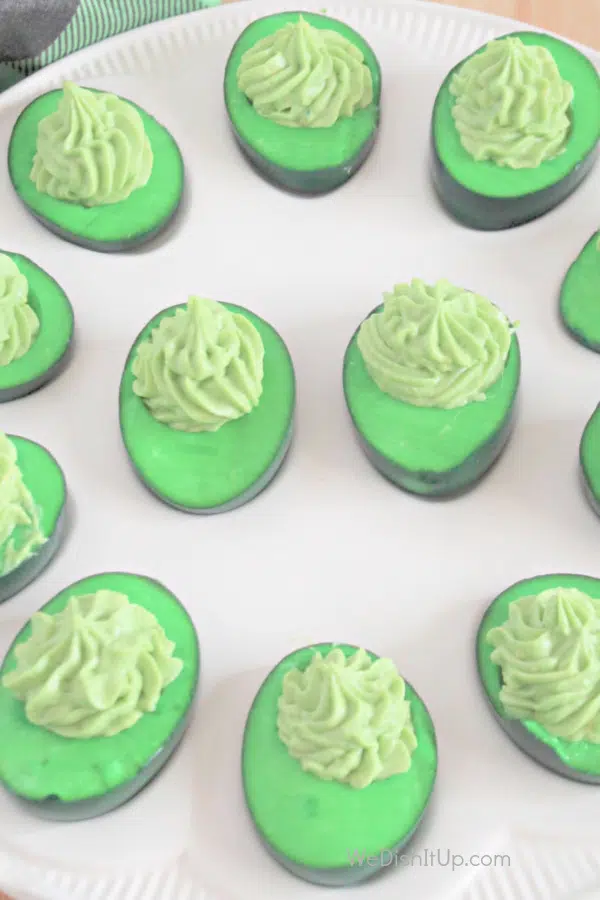 How to Make The Luck of the Irish Shamrock Deviled Eggs :
Ingredients Needed :
Eggs
Mayo or Miracle Whip
Mustard
Garlic Powder
Green Food Coloring
Parsley or Paprika for garnish (optional)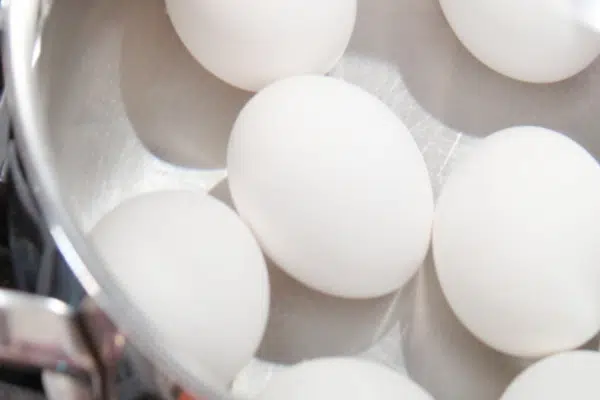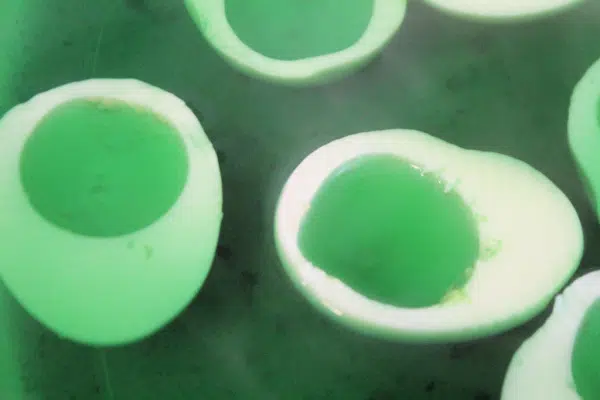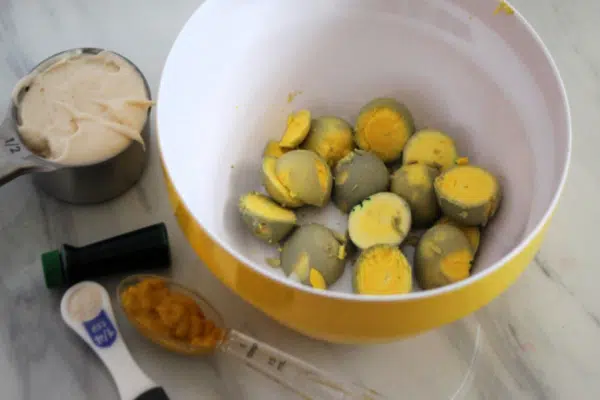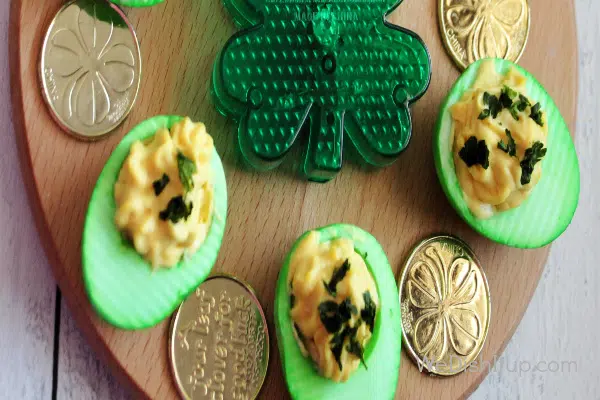 Other Recipes You May Like :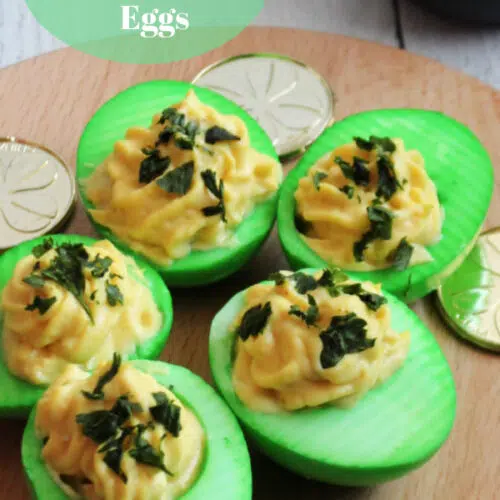 Print
The Luck of the Irish Shamrock Deviled Eggs
Classic Deviled eggs with mustard and mayo, green food coloring for Irish feel
Equipment
stove, large pan, knife, cutting board
Ingredients
10

Large Eggs

1

cup

Mayonnaise or Miracle Whip

1

tbsp.

Yellow Mustard

½

teaspoon

Garlic Powder

3-4 drops

Green Food Coloring

Parsley Flakes

1

tbsp.

White Vinegar
Instructions
Boil Eggs , Cool and Peel

Slice Eggs in Half -remove yolk and set a side in separate bowl

In a Bowl or Pan Make Green water with 1 cup boiling water , 1 tbsp. white vinegar and 3-4 green food coloring drops

Drop Egg Whites into Green Water allow 15-20 minutes to become desired shade of green

Remove from water and lay on paper towels to dry

Meanwhile mash egg yolks and stir in mayo, mustard and garlic powder - for smoother filling use electric mixer

Put yolk mixture into pastry bag or a baggie with cut corner and pipe filling into eggs

Garnish with parsley flakes or paprika