These Bumble Bee Hive Cake Balls were so fun to make. They were perfect for my daughter in laws Pooh themed baby shower. They would also be great for a birthday party or just an afternoon snack.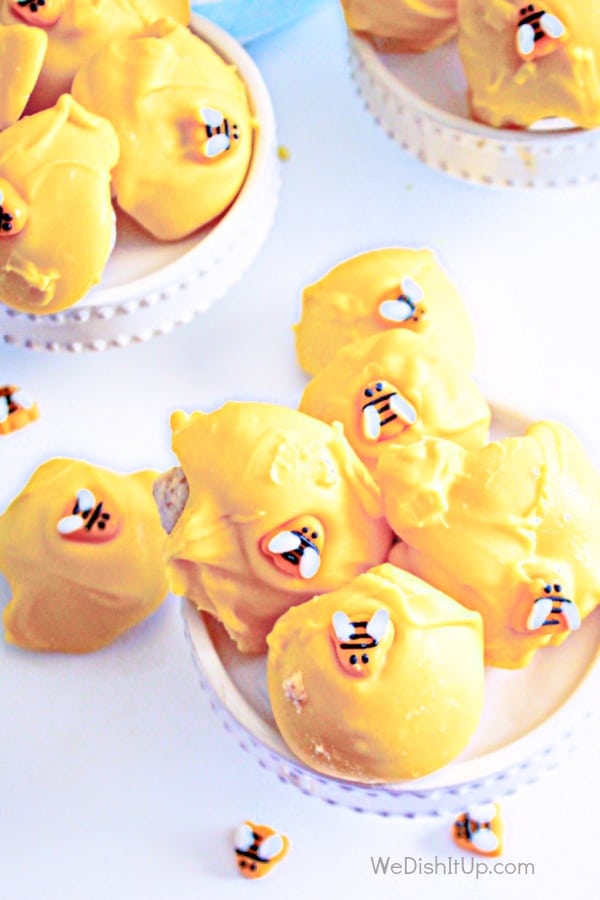 These bee hive cake balls were so fun and easy. They started with a cake mix, a can of store bought icing and candy melts. Candy melts can be tricky but they are fun, I've shared several recipes using them. How to Make Red ,White and Blue, Chocolate Covered Oreos, At Home Easy Red White and Blue Chocolate Strawberries and Easy White Chocolate Spring Unicorn Bark are just a few examples.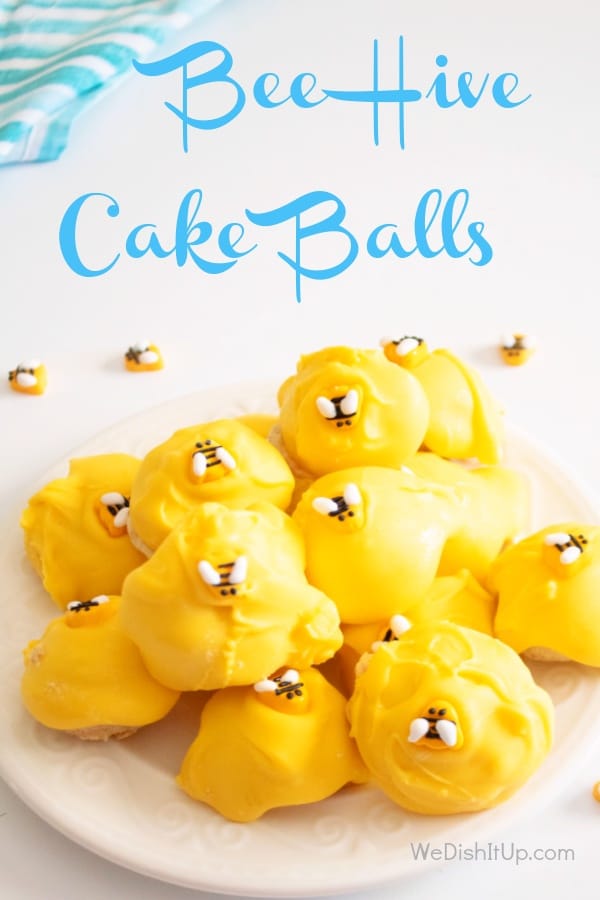 Can Cake Balls Be Frozen ?
I froze them and took them out a half hour before serving and they were perfect.
Is there anything besides candy melts you can use for coating ?
Chocolate chips or Bark can be used , however vegetable oil maybe needed to keep it from hardening too quickly.
Do Bumble Bee Hive Cake Balls Have to Be Refrigerated ?
No they don't, in fact they keep best at room temperature
Are Cake Balls and Cake Pops the same thing?
Basically one has a stick in it. I chose not to make them into pops. You can basically them any shape you'd like.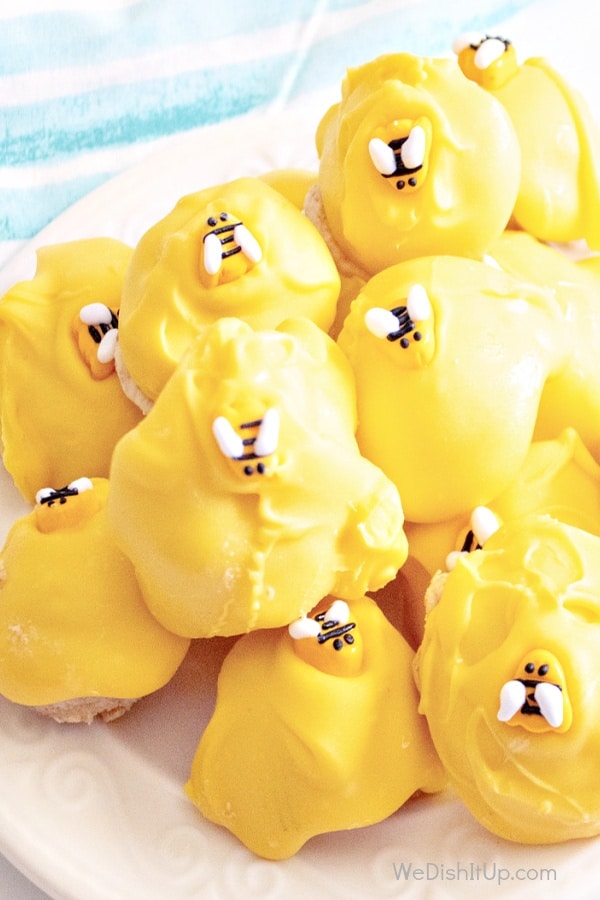 How to Make Bumble Bee Hive Cake Balls :
INGREDIENTS NEEDED: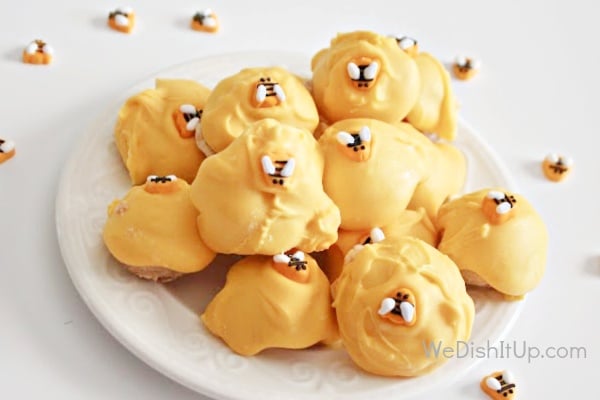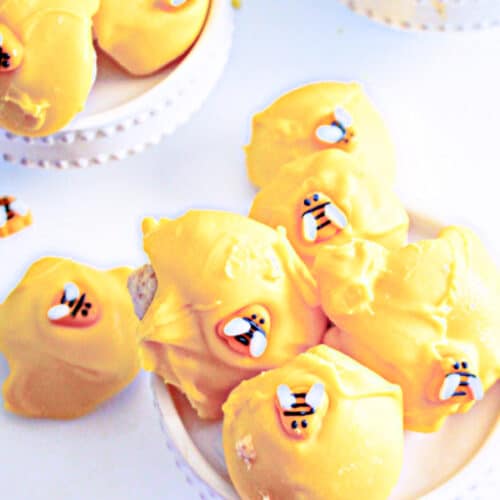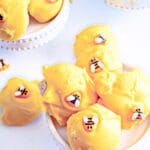 Print
Easy Bumble Bee Hive Cake Balls
A boxed cake mix , canned frosting , candy melts
Ingredients
1

Box

Yellow Cake Mix

Or flavor of choice

ingredients to make cake

oil, eggs, water

1

can (16 oz.)

White Icing

1

bag

Yellow Candy Melts

1

pkg.

Wilton Bees
Instructions
Bake Cake as directed on box

Cool cake completely and crumble cake

Stir in 1 cup of the frosting if too dry add more frosting 1tbsp. at a time until dough consistency

Using a small cookie scoop , scoop batter into balls and onto parchment paper lined cookie sheet

Melt candy melts in microwave in 30 second increments until completely melted and smooth

Put cake balls on fork and dip into melted candy

Place on parchment paper and attach bees well still wet

Repeat until all batter is used

Chill in refrigerator or on counter until ready to serve.