This Easy Cranberry Sauce is so easy to make. Fresh cranberries , orange juice, a zest of lime and a dash of cinnamon. It takes just 20 minutes to make, you'll never eat canned again I promise.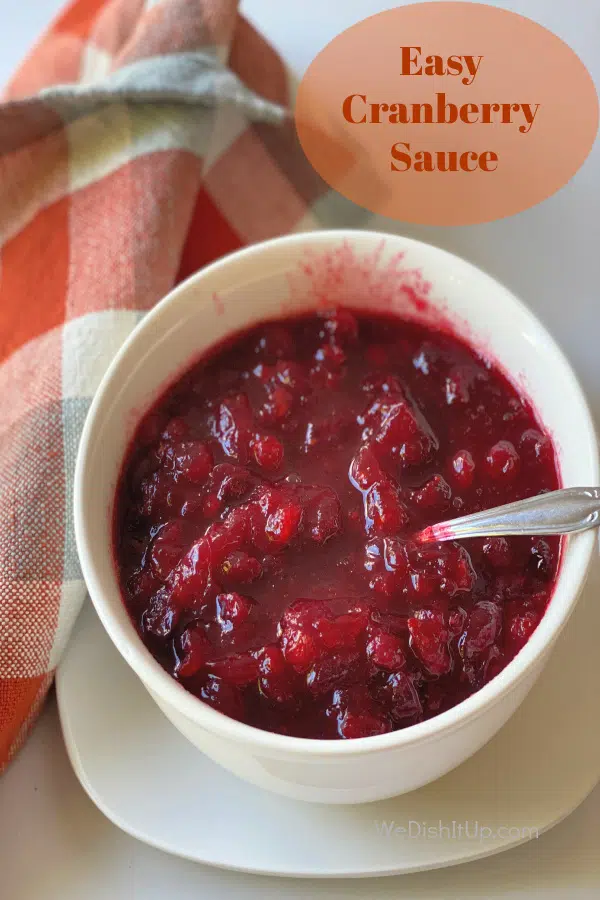 Easy Cranberry Sauce
Making this cranberry sauce was incredibly easy . That canned stuff will never be on my table again. We will be adding this to our holiday menu. Of course, brown-sugar-honey-roasted-carrots/ and loaded-mash-potato-bake/ will also be served. What are some of your families favorites? Do you have your holiday menu planned? Is this Thanksgiving going to be normal for your family will you be able to get together for dinner? Im praying to be able to spend time with my grand children .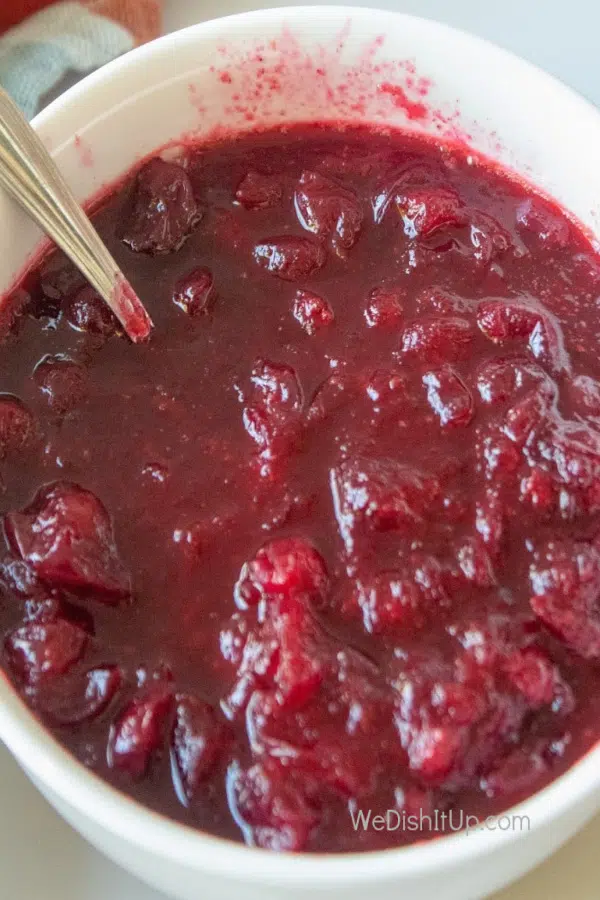 Does The Sauce Get Served Hot or Cold?
Normally it is served chilled. It will keep in the refrigerator for 3-4 days in an airtight container.
Do You Like Cranberry Sauce?
Its one of those dishes I think that are an acquired taste. Its not my favorite but for some reason it does mix perfect with Turkey and mashed potatoes. Yum . Personally I'm all about the mashed potatoes and waldorf salad. ( Stay tuned recipe coming soon)
How to Make Easy Cranberry Sauce from Scratch:
INGREDIENTS NEEDED:
Cranberries
Sugar
Orange Juice
Lime Zest
Cinnamon
Salt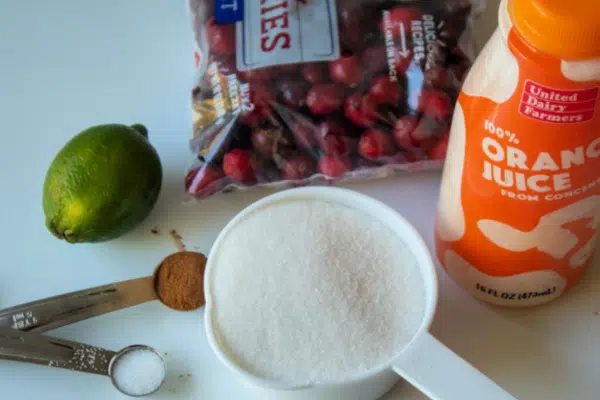 The Ingredients for Cranberry Sauce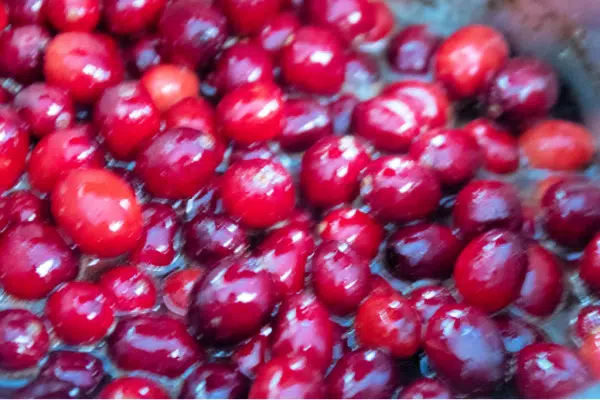 Next the Cranberries Simmering in a Sauce Pan.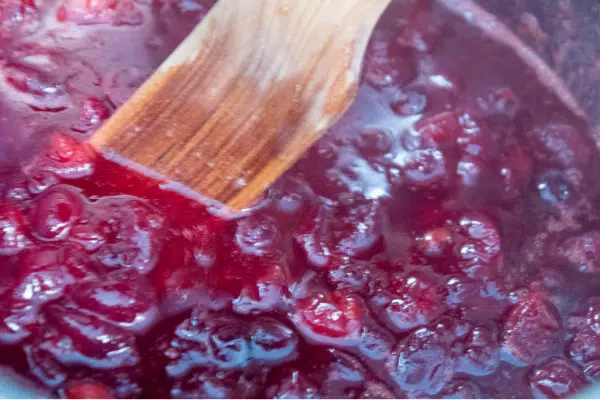 Stirring the Berries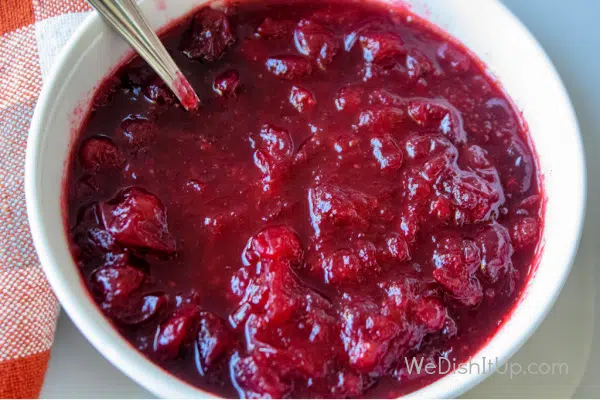 The Cranberry Sauce Ready to Serve.
In this recipe I used orange juice, however, if you prefer you can use water or a mixture of half and half. Also , I used lime zest, but any citrus zest will work. Orange or lemon. anything to give it a little zing .
If you dont have fresh cranberries, frozen cranberries can be substituted, however I always prefer fresh when possible. Fresh are also great to use for vanilla-sugar-cranberries/ they are absolutely delicious. I also like to use fresh for my Cranberry Orange Muffins they are so good and perfect for a quick breakfast.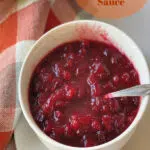 Print
Easy Cranberry Sauce
Cranberry Sauce With Orange Juice , Lime Zest and Cinnamon
Ingredients
12

oz

Fresh Cranberries

1

cup

Sugar

½

cup

Orange Juice

1

Tablespoon

Lime Zest

Zest of 1 Lime

1

teaspoon

Cinnamon

½

teaspoon

Salt
Instructions
Wash berries and discard any bruised or shriveled.

Next in a heavy bottomed sauce pan , mix sugar, orange juice, lime zest, salt and cinnamon heat on medium high heat until sugar melts and begins to boil, reduce heat stir in berries

Cover and simmer for 15 minutes, stirring every 5 minutes. When all berries have popped and sauce has thickened remove from heat and allow to cool . If too thick add additional OJ or water
Additional Recipes You may Like for Your Thanksgiving Dinner:
/slow-cooker-red-mashed-potatoes/
And How Bout Some Desserts ?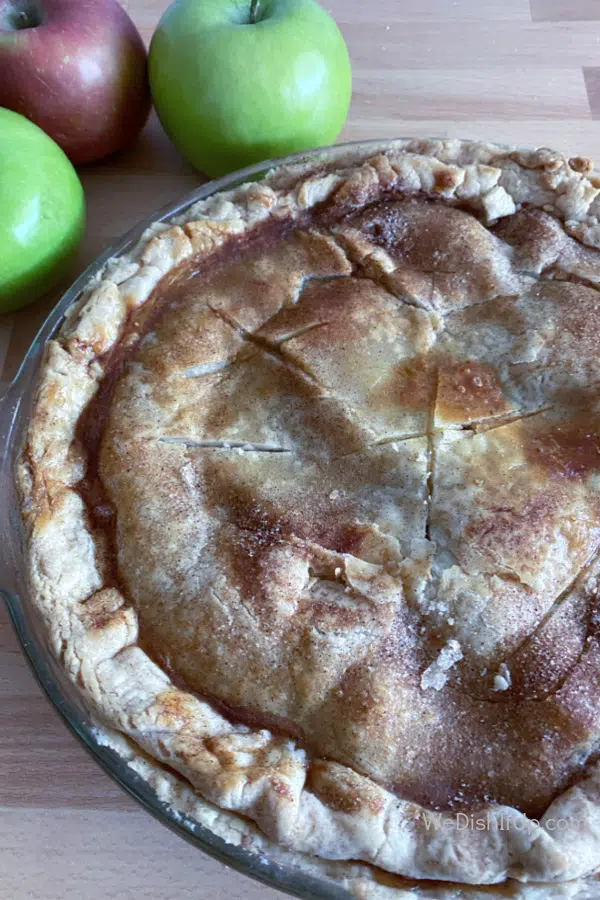 This Apple Pie is an Easy Classic Recipe , give it a Try .
/pumpkin-spice-caramel-poke-cake/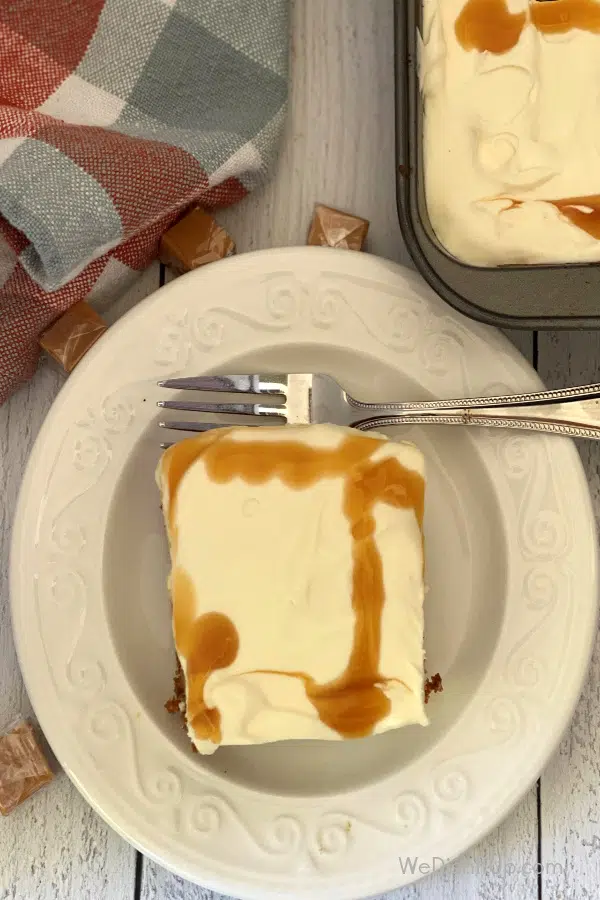 https://www.avantlink.com/click.php?tt=pl&ti=3873&pw=264249&mi=13997&pt=3&pri=47