This is The Best Cheesy Potato Soup and so easy to make. With Potatoes , celery, onions, milk and a lot of cheddar cheese . This soup comes together in less than an hour and is delicious.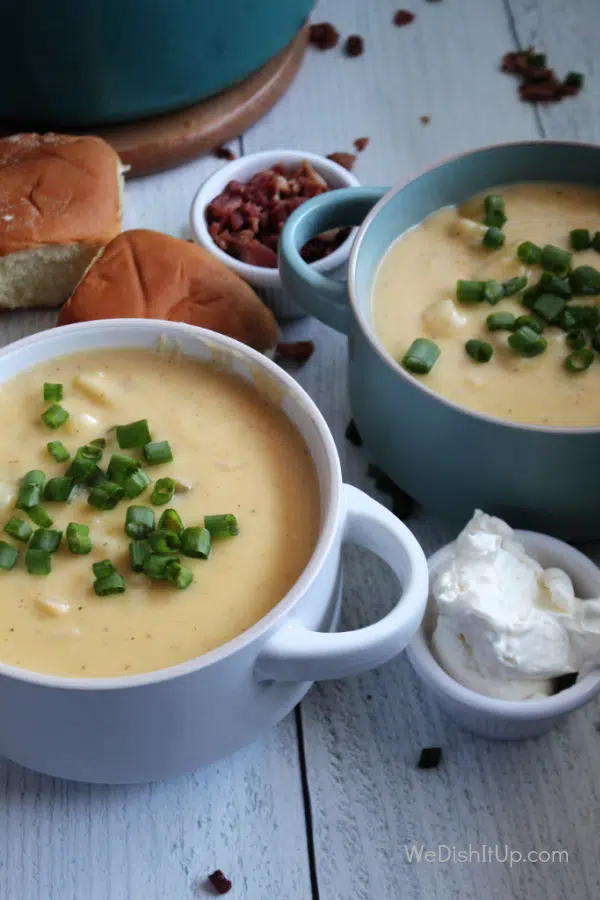 I love soup, especially this time of year. If you have been following me you probably know I have shared several soup recipes. Some of my favorites have been Instant Pot Vegetable Beef Soup and Homemade Broccoli Cheddar Soup. However this may be my new favorite. It is so cheesy and full of chunky potatoes.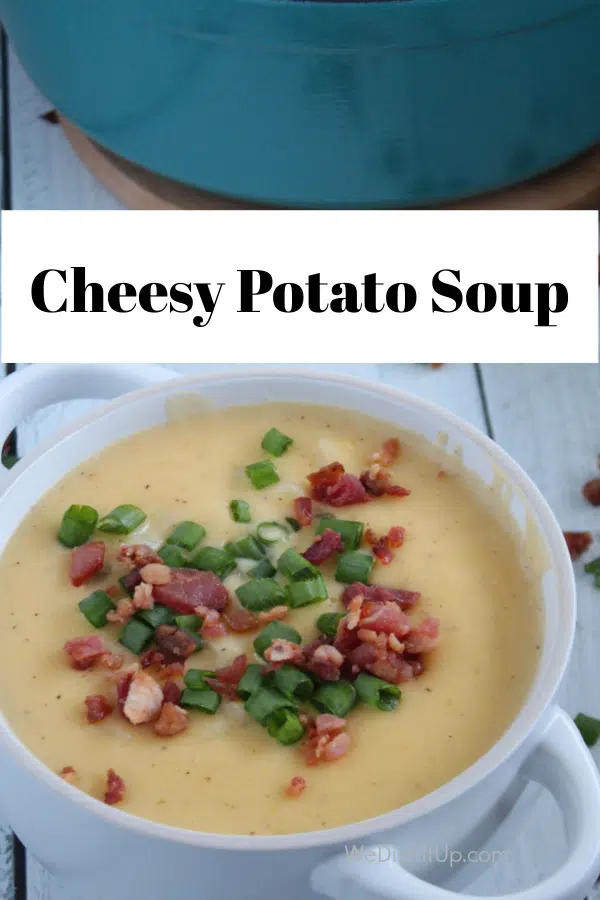 How to Serve the Soup:
What I love about soup is that it is so versatile . It can be served alone in a big bowl with a side of bread or rolls and it is a meal on its own. Serve up a cup with a sandwich or a salad and they are the perfect duo. Also there are so many delicious toppings you can add to potato soup to make it even better. Try - bacon bits, sour cream , chives, or more cheese to name a few.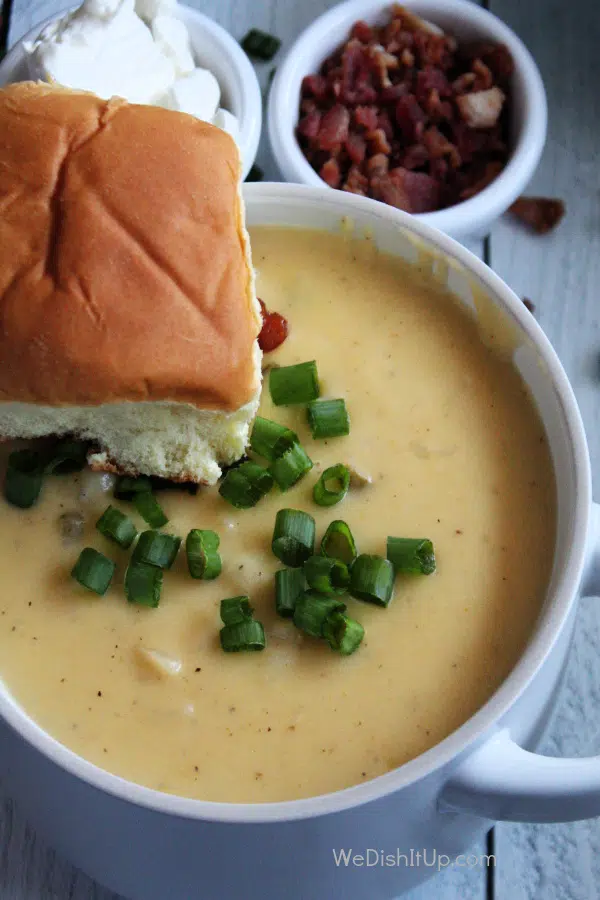 How to Make Cheesy Potato Soup :
Ingredients Needed :
Potatoes
Onion
Celery
Minced Garlic
Butter
Flour
Chicken Broth
Milk or Cream
Salt
Pepper
Cheddar Cheese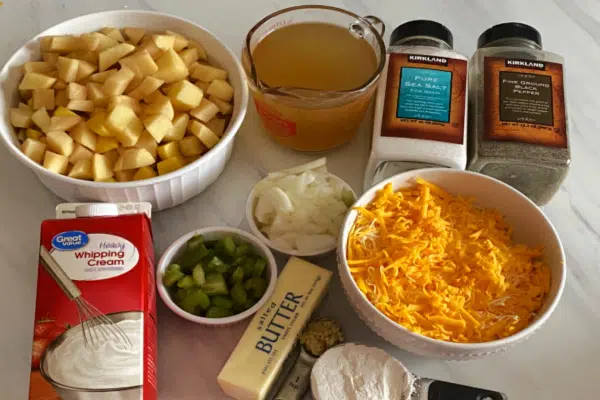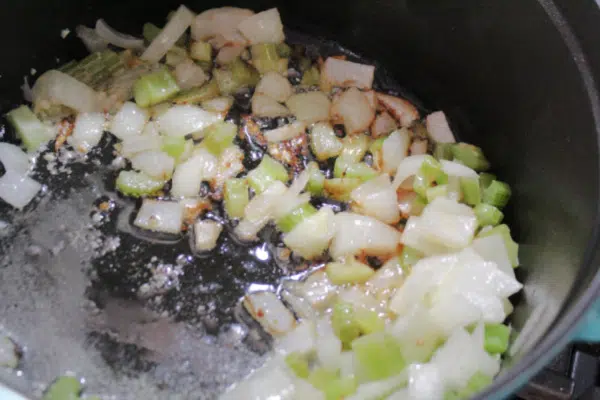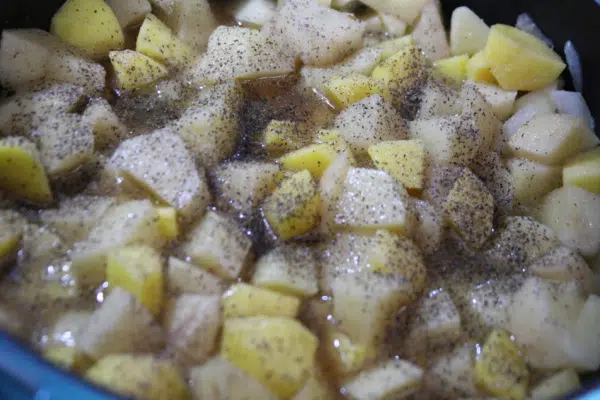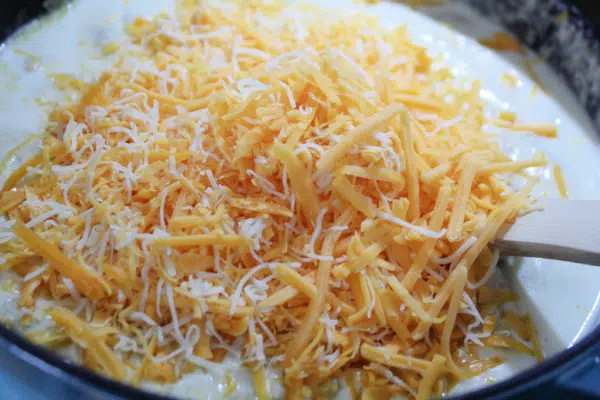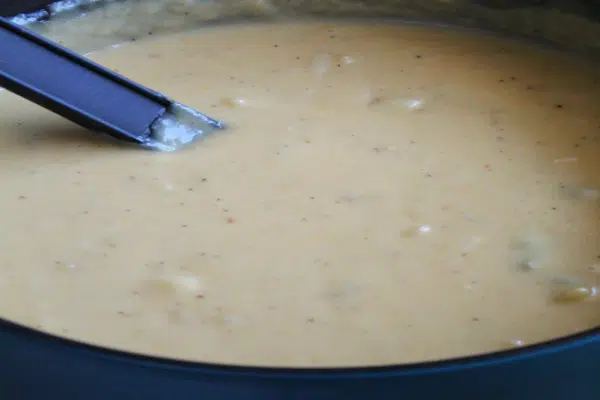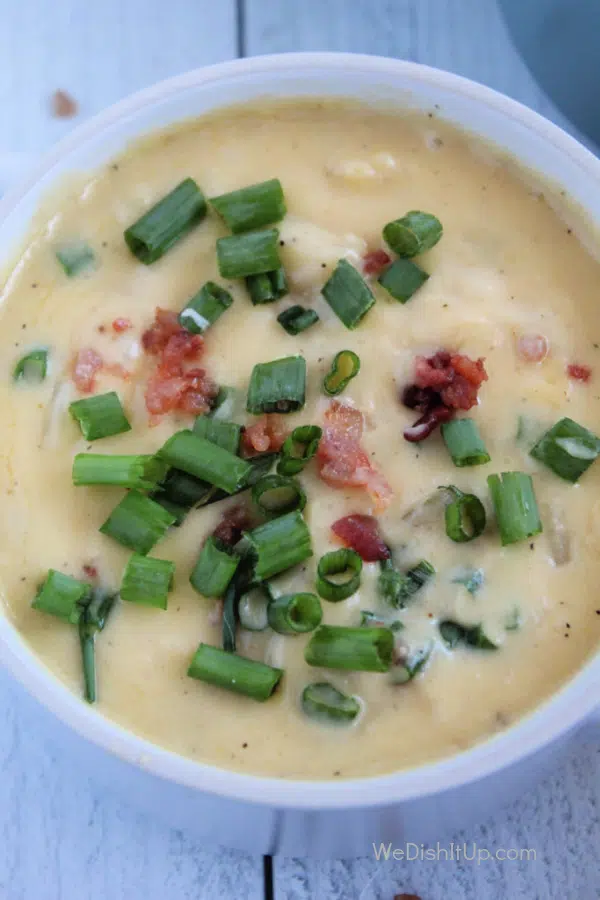 How to Store Soup:
Left over soup can be stored in airtight container for 3-4 days in refrigerator.
3-6 months in the freezer. Reheat in microwave or in pan over medium heat on stove.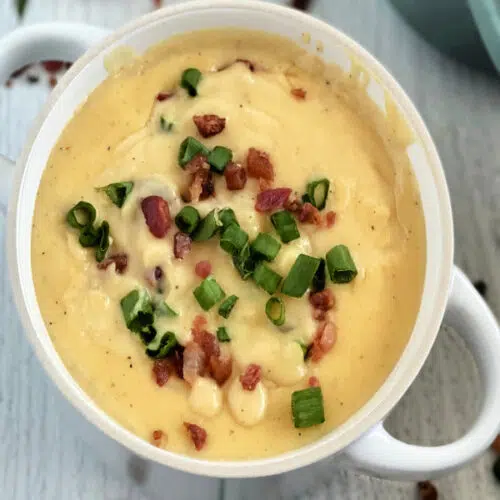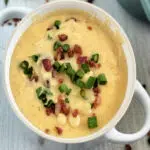 Print
The Best Cheesy Potato Soup
Cream Base Soup with Cheese and Potatoes
Equipment
stove, large pan, knife, cutting board
Ingredients
6

cup

diced potatoes

8-10 medium potatoes peeled and diced

1

medium yellow or white onion

finely diced

¾

cup

celery

finely diced

1

teaspoon

minced garlic

½

teaspoon

black pepper

or to taste

¼

teaspoon

salt

or to taste

3

cups

chicken broth

½

cup

butter

2

cups

cream or milk

⅓

cup

flour

2

cups

cheddar or cheddar/jack mix cheese
Instructions
Chop potatoes and dice celery and onions

In a stockpot over medium heat onions, celery and garlic in 1 tablespoon of butter until semi soft (3-4 minutes

Add potatoes , chicken broth and salt and pepper - bring to boil and cook for 15-20 minutes until potatoes are tender

In a separate pan melt remaining butter and whisk in flour , slowly add milk or cream -bring to boil-lower heat stirring constantly until thickened

Once potatoes are soft ,stir milk mixture into potatoes , stir in cheddar cheese slowly allowing to melt -let simmer for 5-10 minutes until hot and bubbly - ladle into bowls and serve

Add optional sour cream, bacon , green onions or toppings of choice
Other Recipes You May Enjoy :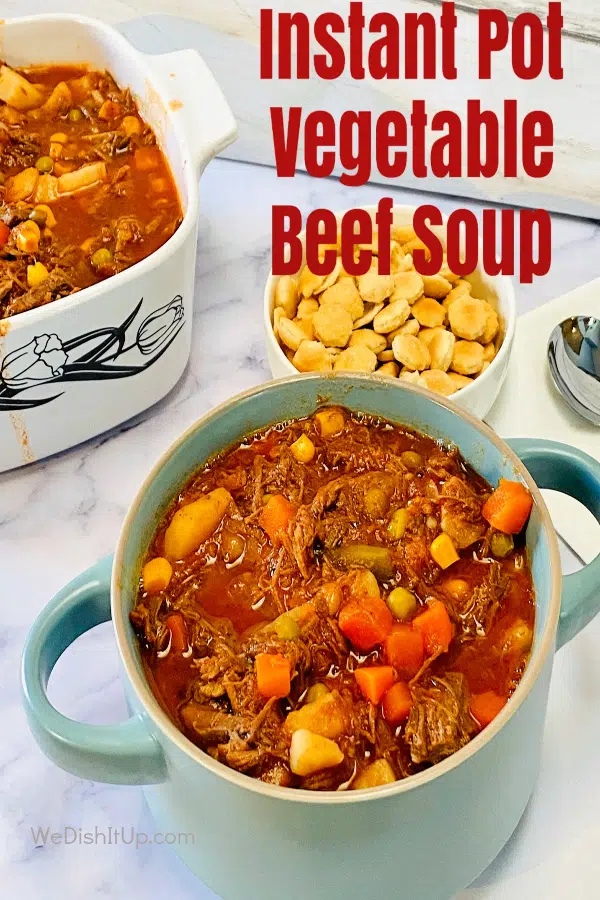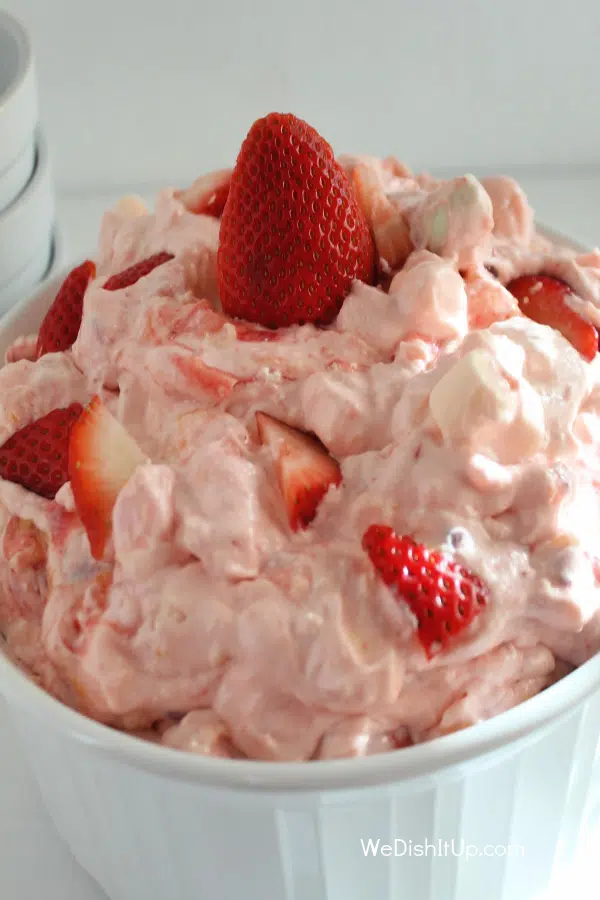 Follow me on Facebook @ https://www.facebook.com/WeDishItUp
on Pinterest @ https://www.pinterest.com/WeDishItUp