This Carrot Raisin Salad With Pineapple is perfect for a fall potluck. Also great for a family meal if you want to sneak fruit and veggies into your kid's diet. Carrots, raisins, crushed pineapple, sour cream, and miracle whip makes it so yummy.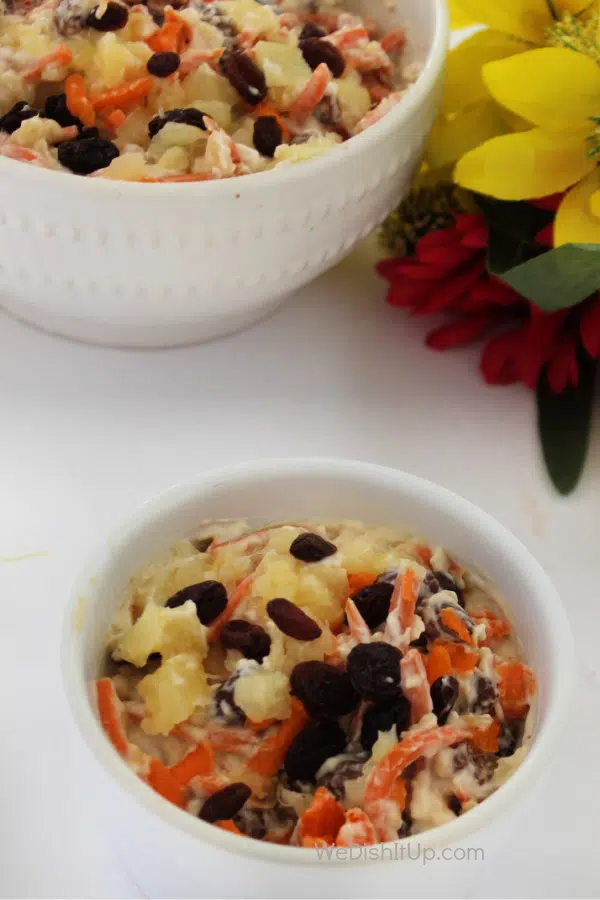 Carrot Raisin Salad With Pineapple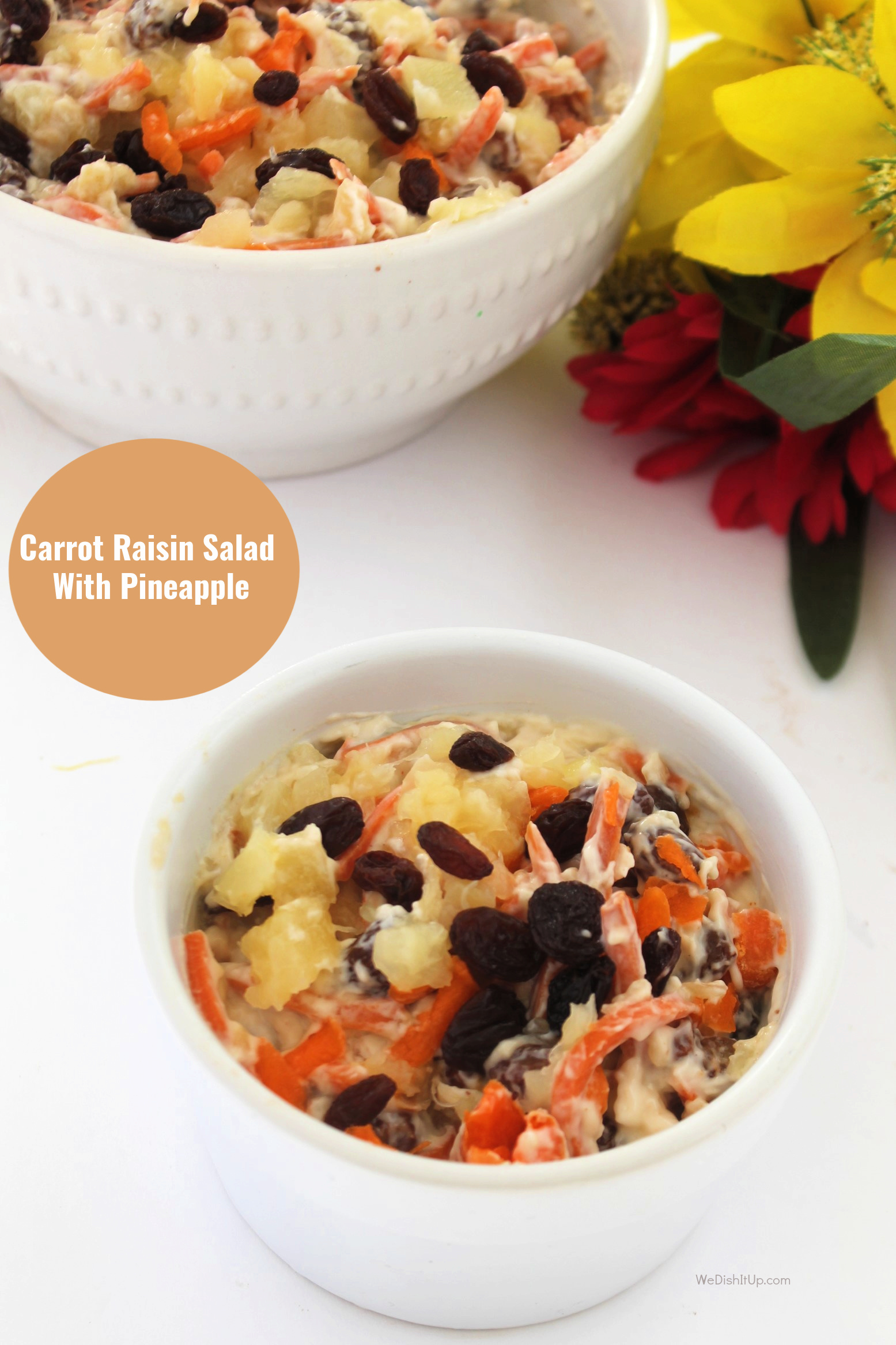 This carrot salad is the perfect blend of crunchy, sweet, and tangy. The shredded carrots give you the crunch with the pineapple and raisins giving you the sweet. The dressing is a blend of sour cream, miracle whip (or mayo) a touch of sugar, and a little lemon juice. The combination gives ita great tangy-sweet flavor. This salad was such a hit I even got my grandkids to try it. If you have 5 yr olds around your house, you know that's quite an accomplishment.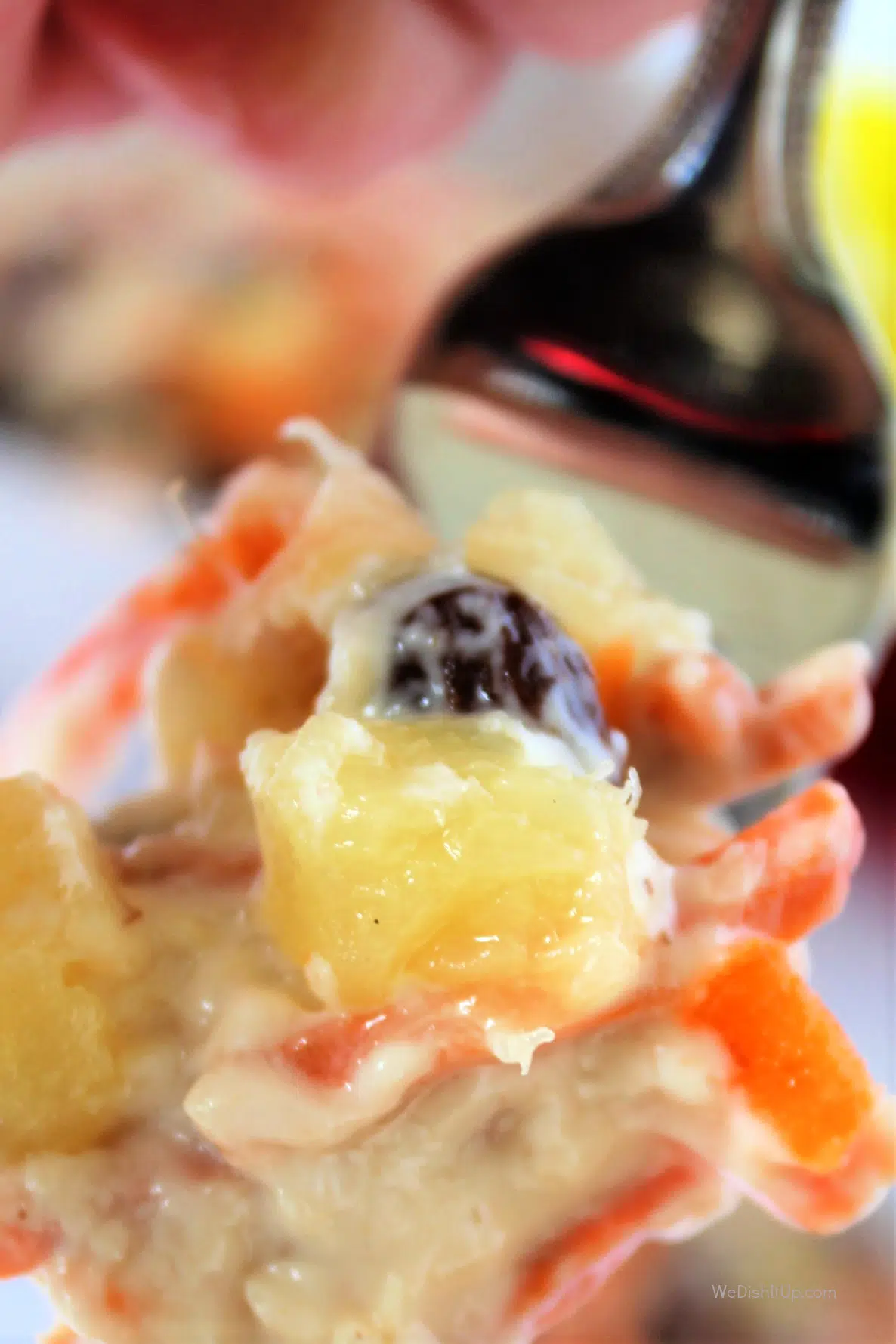 If you are looking for other side dishes or salads, try our Creamy Coleslaw with Bacon, Pea Salad With Ham or Strawberry Fluff Salad all are great delicious easy to make choices. I don't think I ever had carrot raisin salad until I tried it at chick-fil-a. I would have never thought to make it. However, after trying it there I was pleasantly surprised. This recipe isn't exact but pretty close to theirs.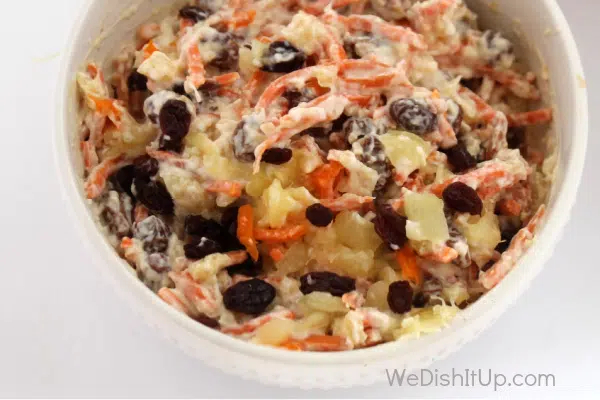 How to Make Carrot Raisin Salad With Pineapple :
INGREDIENTS NEEDED :
Carrots
Raisins
Crushed Pineapple
Miracle Whip (or mayo)
Sour Cream
Lemon Juice
Sugar
INSTRUCTIONS :
Mix sour cream, Miracle Whip, sugar, and lemon juice -stir well
Stir in carrots, raisins, and drained crushed pineapple.
Refrigerate and serve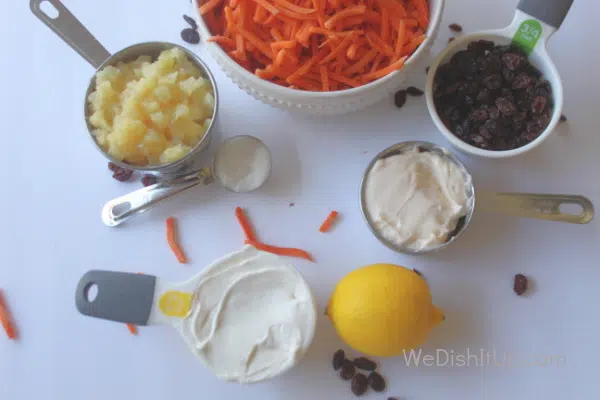 Ingredients for Carrot Salad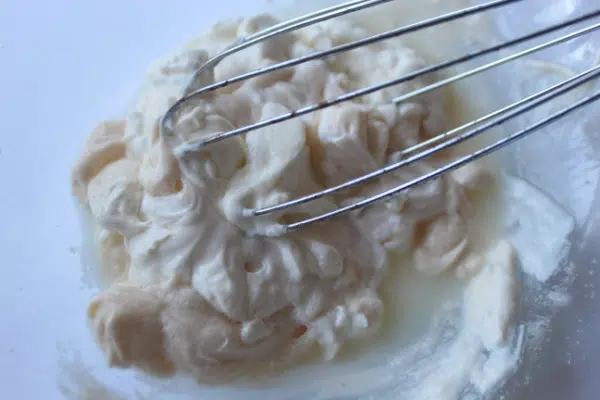 Making the dressing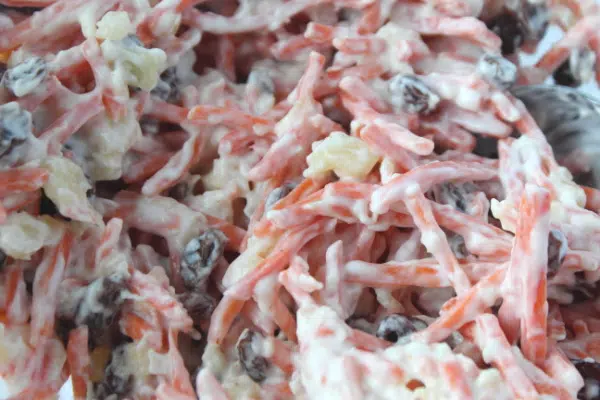 Mixing The Salad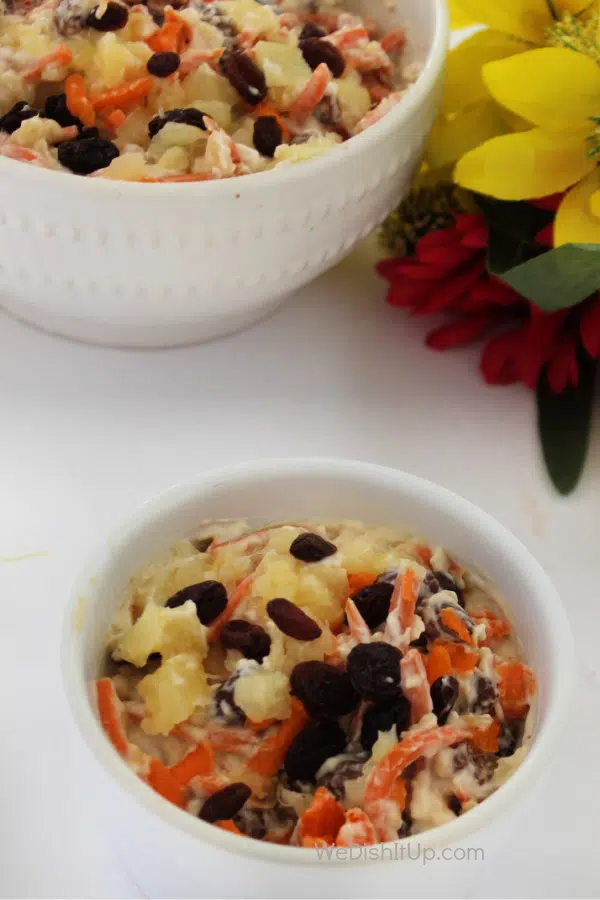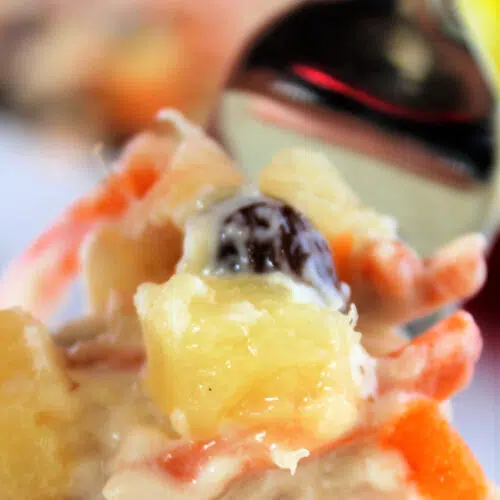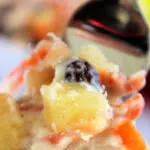 Print
Carrot Raisin Salad With Pineapple
Shredded Carrots, Raisins, Crushed Pineapple, Sour Cream, and Miracle Whip Dressing
Equipment
Mixing Bowl, serving bowl , spatula
Ingredients
4

cups

Shredded Carrots

8-10 large carrots

1

cup

Raisins

1

cup

Crushed Pineapple

Drained Well

¾

cup

Sour Cream

¾

cup

Miracle Whip

or Mayo if you are a Mayo Person

1

tablespoon

Sugar

1

tablespoon

Lemon Juice
Instructions
Whisk together miracle whip, sour cream, sugar, and lemon juice in a large bowl.

Mix in carrots, raisins, and pineapple tidbits.

Cover and refrigerate for at least 1 hour before serving.
Tips and Notes :
Use pre-shredded carrots (saves a lot of time)
Yogurt can be substituted for the sour cream
Use all miracle whip or mayo if you prefer
Drain crushed pineapple well
Other Recipes to Try :