This is definitely The Best Pork and Sauerkraut I have ever had. Baked in the oven pork roast with brown sugar sauerkraut, red potatoes, and carrots. You are sure to be a hit at Sunday dinner with this one.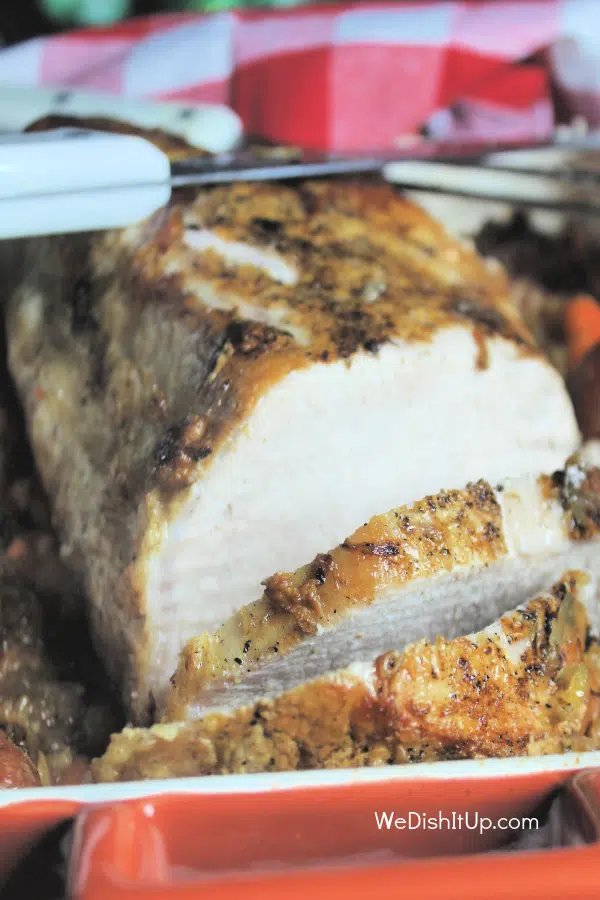 The Best Pork and Sauerkraut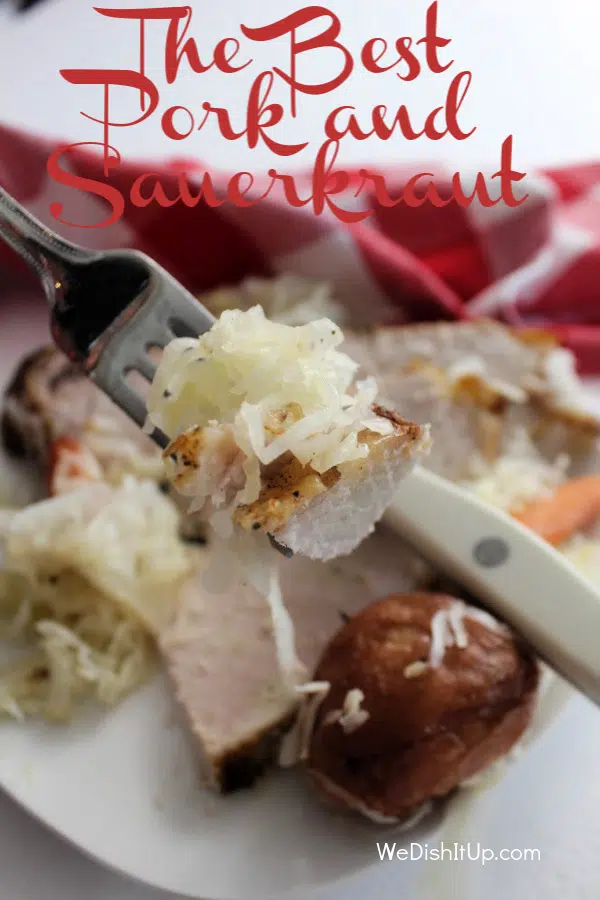 Most of the dinners that I have shared have been made in the instant pot like instant Pot Ham and Cabbage Dinner or slow cooker -Slow Cooker Chicken Cacciatore. This Pork and Sauerkraut was made in a traditional oven. Making it totally took me back to my childhood. It screamed Sunday night dinner to me. My mother was always great at making food stretch a long way. I guess when you have 7 kids and very little money, you learn to do that. Never did we go hungry though. My mother was and is a great cook.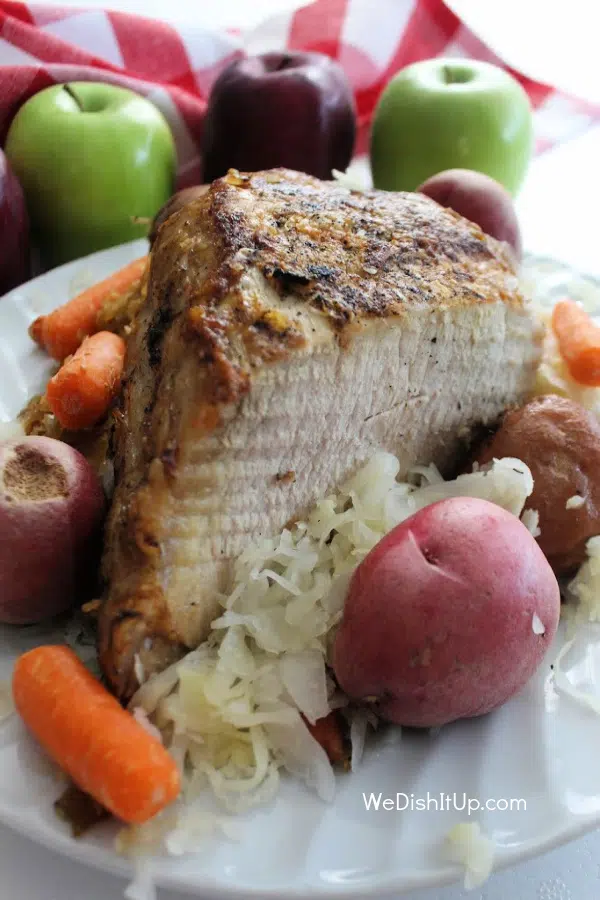 They say pork and sauerkraut are traditionally eaten on New Year's Eve for good luck. Although I've never followed that tradition.
What kind of pork should you use for pork and sauerkraut? I have used pork chops in the past. However, I find a pork roast to be much more flavorful.
Do you sear the meat first? I do sear my roast on all sides to give it a crispy outside and seal in the flavor. If you choose to skip this step, I'm sure it would still be good.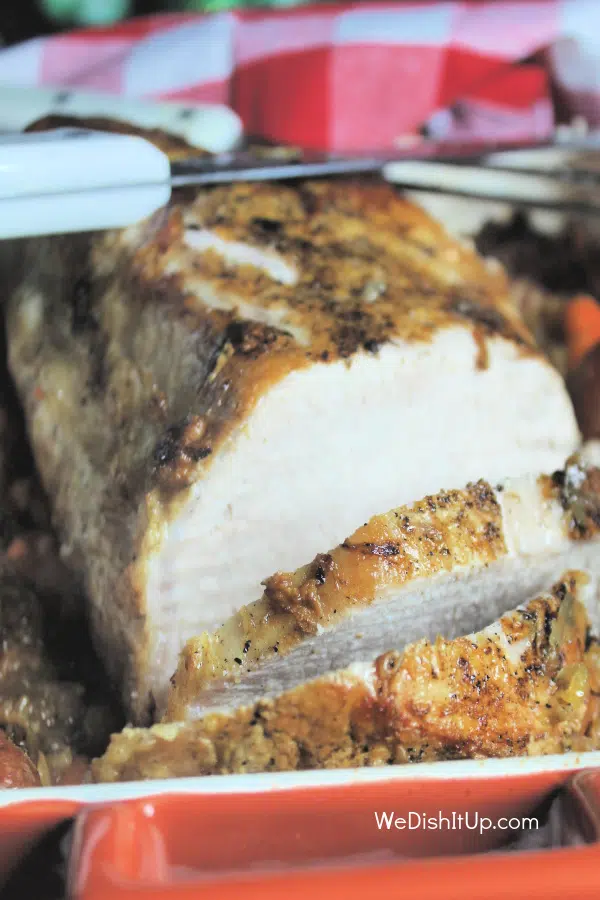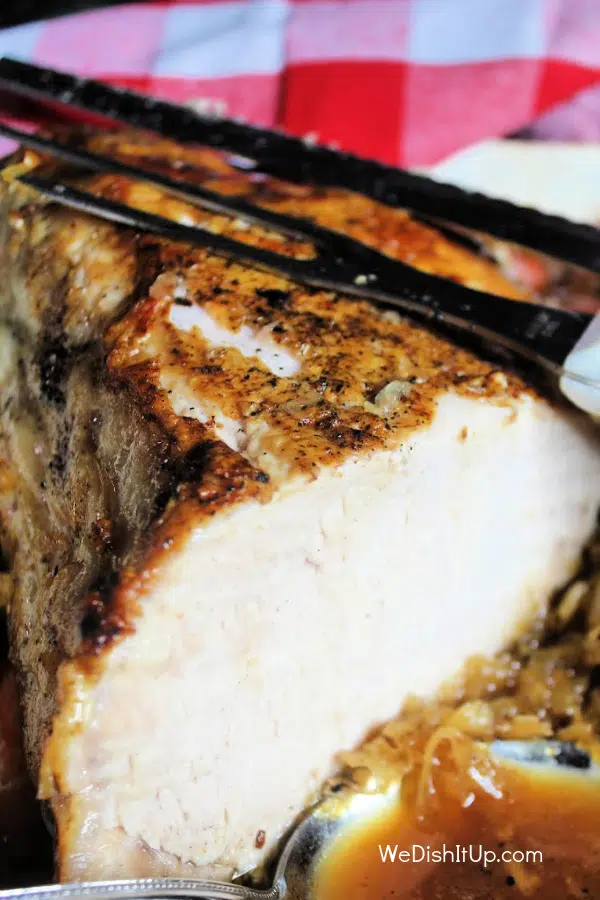 How to Make The Best Pork and Sauerkraut:
INGREDIENTS NEEDED:
Pork Roast
Sauerkraut
Brown Sugar
Red Potatoes
Carrots
Onions (optional)
Root Beer
Olive Oil
Butter
Salt, Pepper, Meat Tenderizer (optional)
INSTRUCTIONS:
Pre-heat Oven
Season Pork Roast with Kosher Salt and Pepper, Meat Tenderizer
Heat Olive Oil in a Large Skillet
Sear Roast on all Sides - Set aside
Add Butter to Skillet, if using onions -saute in butter
Next, add sauerkraut, brown sugar, and rootbeer heat for 3-4 minutes until brown sugar is melted
Transfer Kraut Mixture to Baking Dish or Dutch Oven
Place Roast on Top - Add Potatoes and Carrots
Bake for 45-60 Minutes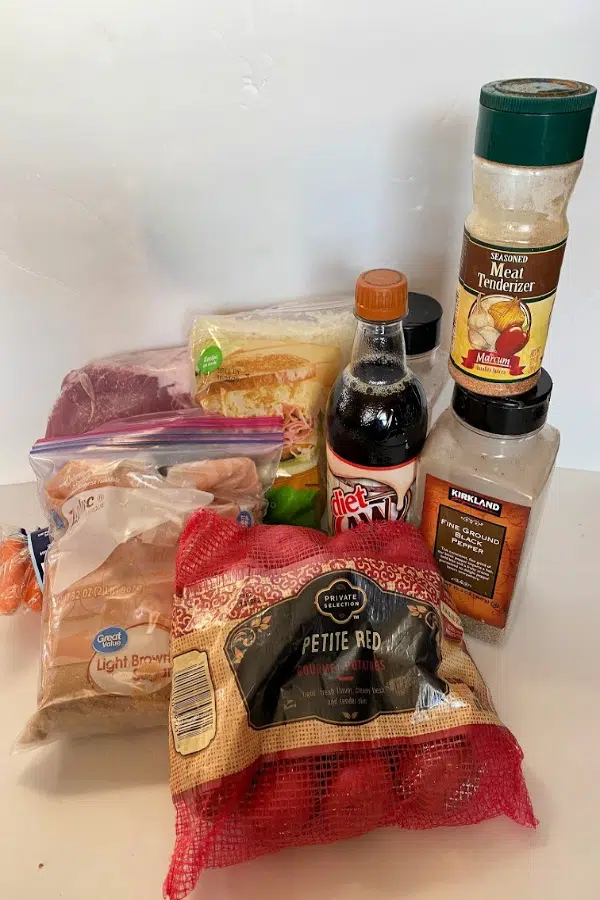 Ingredients Needed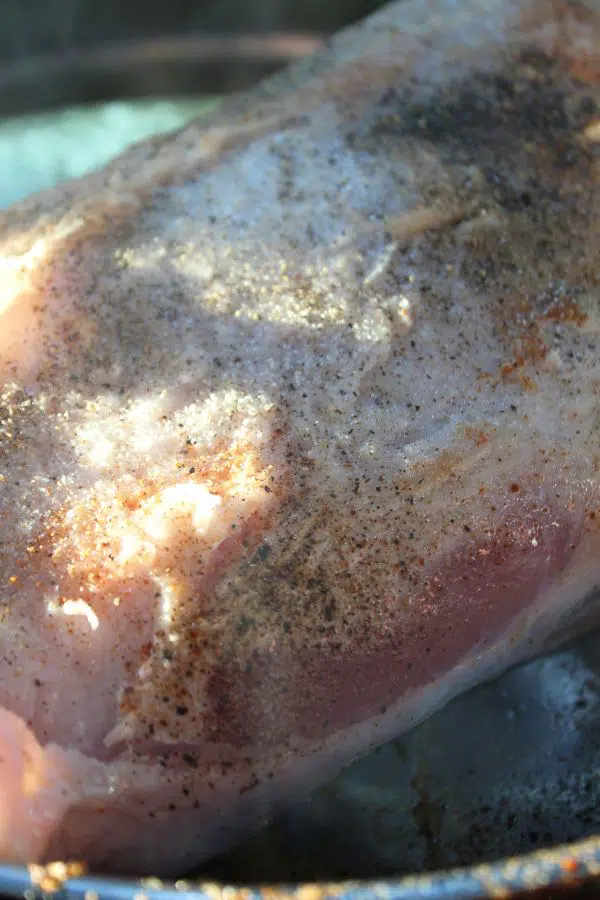 Searing the Roast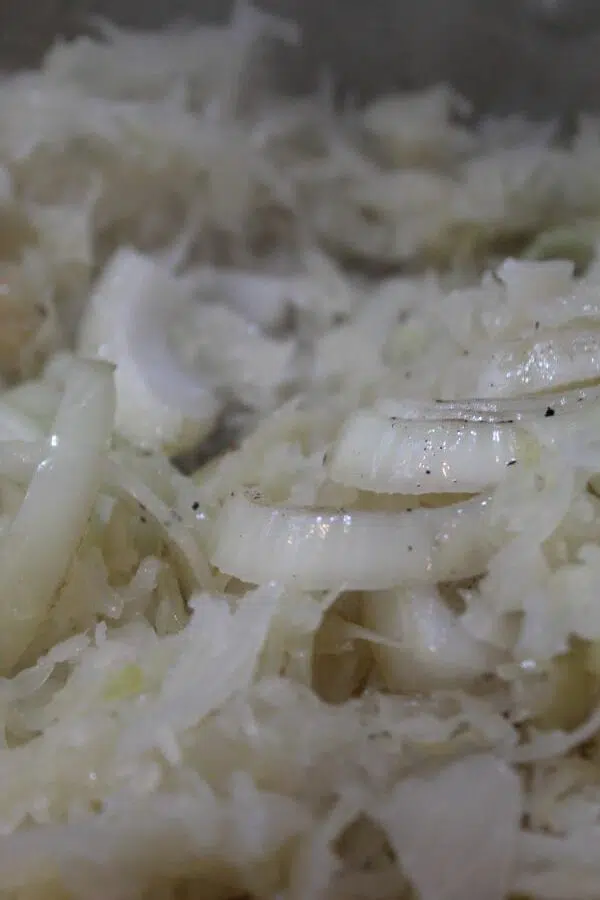 Onions and Kraut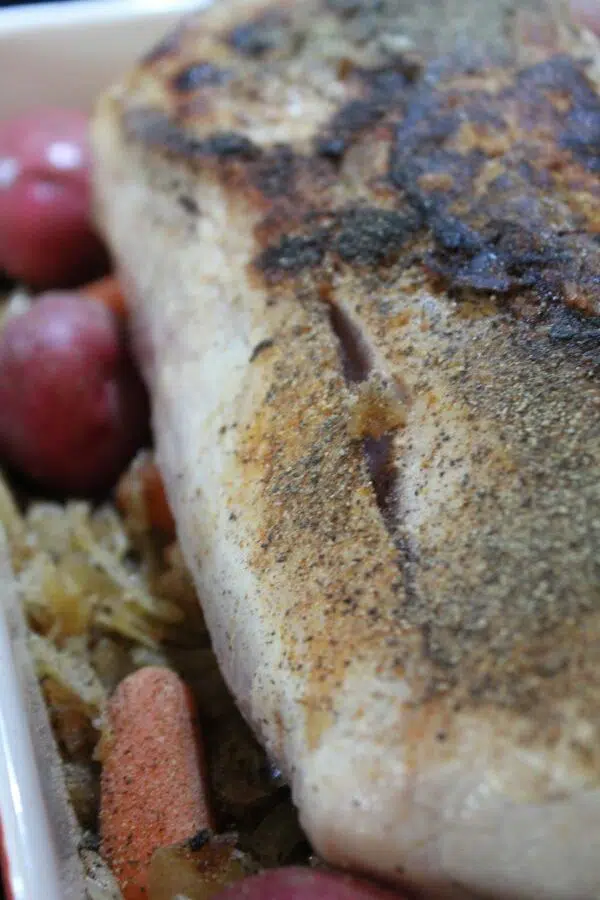 Going in the Oven

Looking for a Dessert to serve with this Dinner? Cherry Poke Cake or No-Bake Chocolate Cream Pie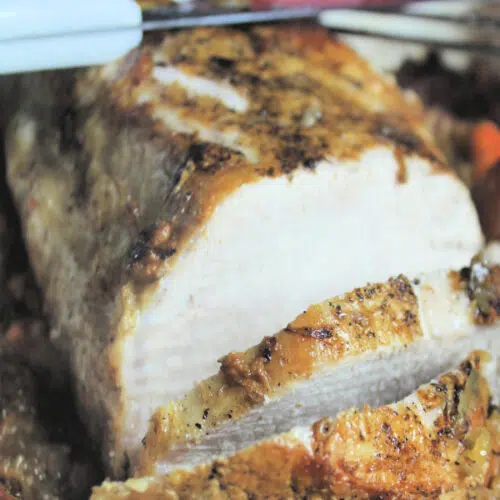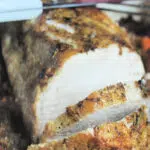 Print
The Best Pork and Sauerkraut
Pork Roast with Sauerkraut , Red Potaoes, Carrots and Onions
Equipment
OVEN

stove, large pan, knife, cutting board
Ingredients
2-3

lb

Pork Roast

1

lb

Sauerkraut (Drained Well)

10-12

Baby Red Potaoes

3-4

Large

Carrots

Or 12-15 baby carrots

1

Large

Onion

Optional

½

Cup

Brown Sugar

1

Cup

Rootbeer

Real Beer or Cider can be used

Kosher Salt

To Taste

Black Pepper

To Taste

Meat Tenderizer or Paprika

To Taste

2

tablespoon

Olive Oil

2

Tbsp

Butter
Instructions
Season Pork Roast well With Salt,Pepper, Meat Tenderizer any other Optional Spices

In Large Skillet Heat Olive Oil til Hot - Sear Roast 3-4 minutes on Each Side - Set Aside

Add Butter to Skillet - Saute Onion til Soft 3-4 minutes - Add Sauerkraut,brown sugar ,and rootbeer -stirring well until brown sugar melts.

Transfer Kraut Mixture to Baking Pan or Dutch Oven - Add Pork Roast on Top of Kraut - Place Potatoes and Carrots around the Roast - Cover Foil or Lid

Bake for 45-60 Minutes or until Internal Temperature reaches 160°
This post may contain affiliate links- a small commission will be earned on qualifying purchases
&
nbsp;