Pepperoni Pizza Pockets are so easy to make. They are so much better than a frozen hot pocket. Our dough started with refrigerator biscuits. We then added pizza sauce, pepperoni, and mozzarella cheese. Then baked to perfection and absolutely delicious.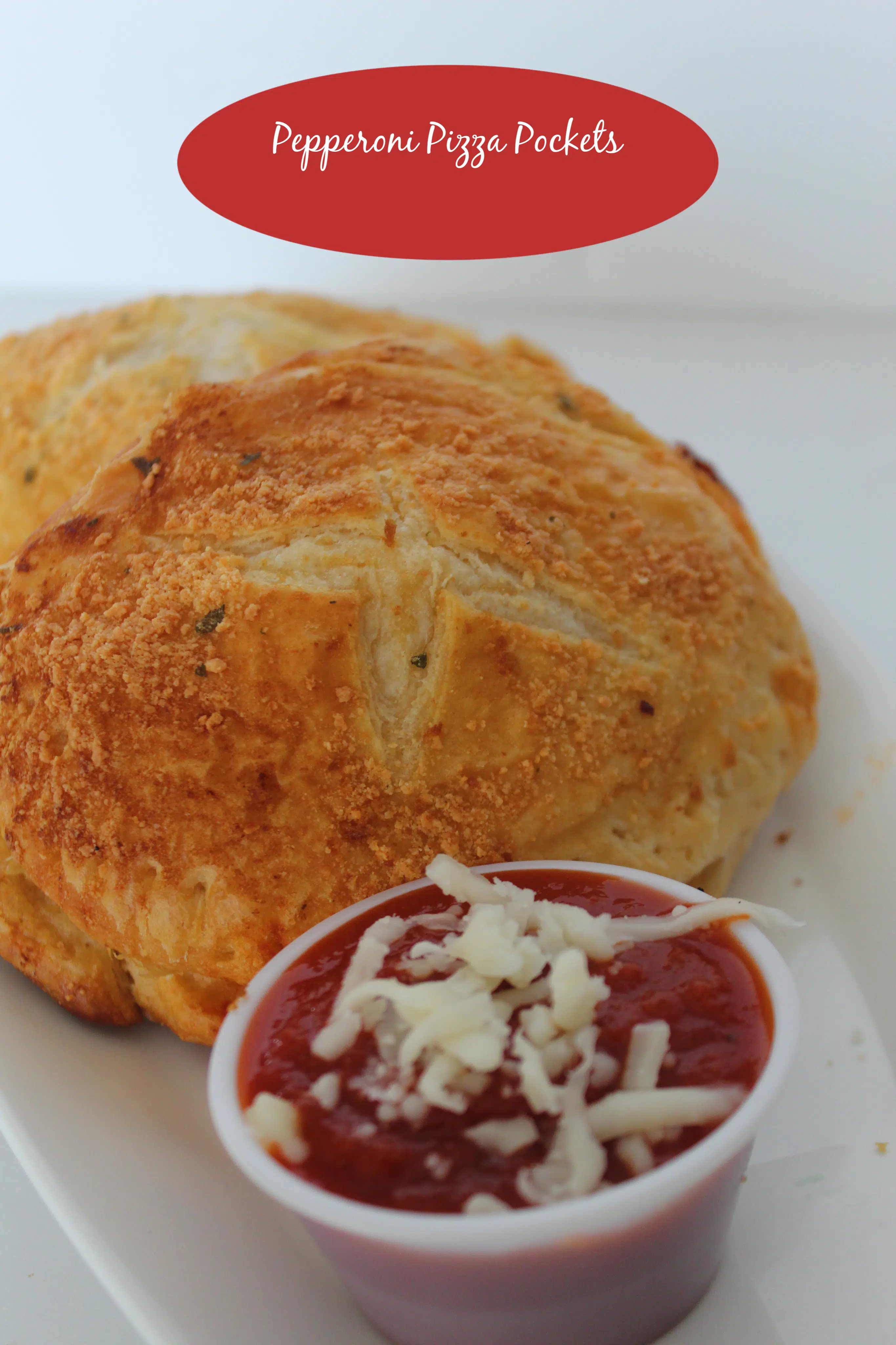 Pepperoni Pizza Pockets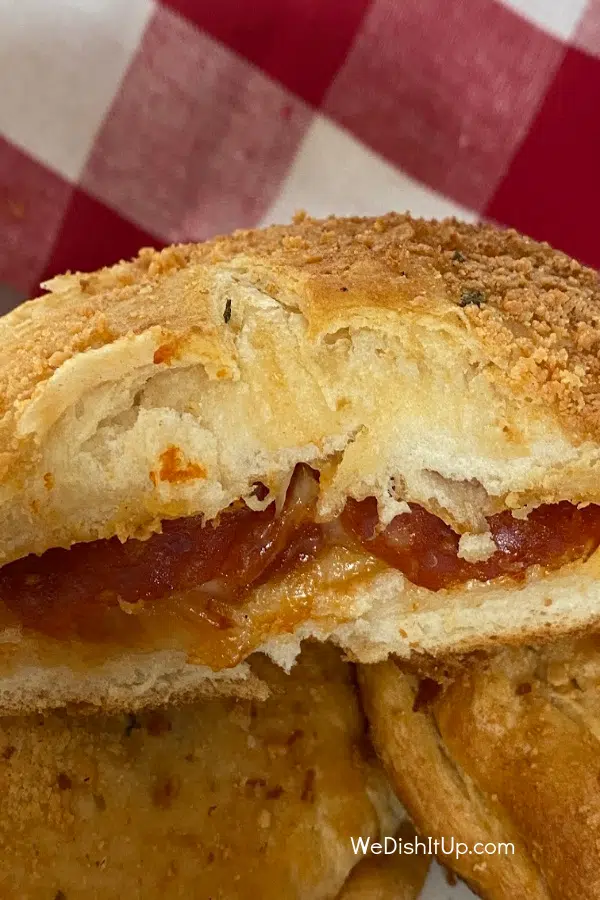 I love experimenting with quick throw together meals. Have you tried the Chicken Salad With Dill or White Chicken Chili With Black Beans that I shared in the past? If you haven't, I suggest you try them. You won't be sorry.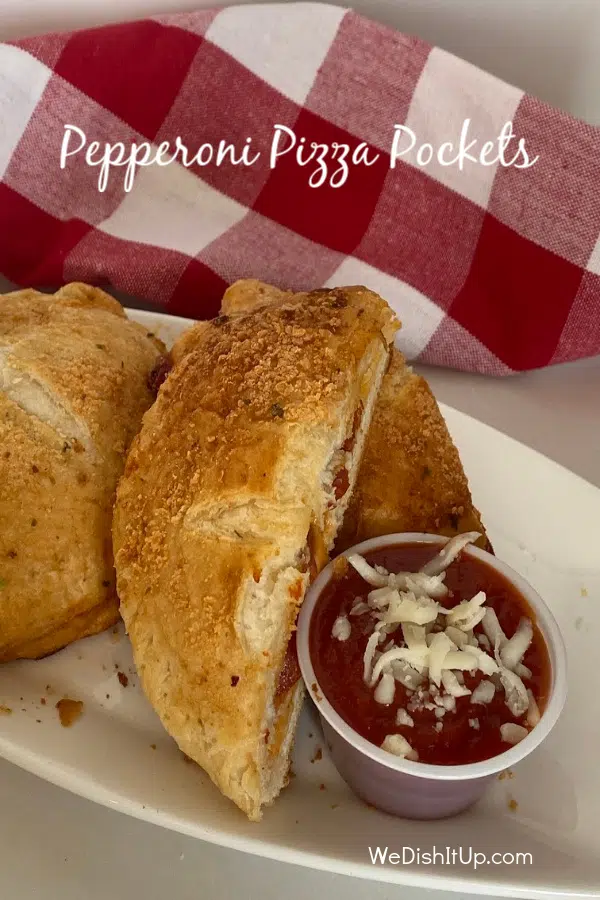 The other day I realized there were biscuits in the refrigerator that needed to be used up. I try to always keep refrigerator biscuits and crescents on hand. They come in so handy for making things like Caramel Pecan Rolls ,Biscuit Wreath With Buffalo Chicken Dip or Cinnamon Apple Turnovers. I decided to try making some kind of pizza, I had pasta sauce that I could use for the pizza sauce, pepperoni, and mozzarella cheese. What I ended up with, turned out to be more like a hot pocket or a calzone.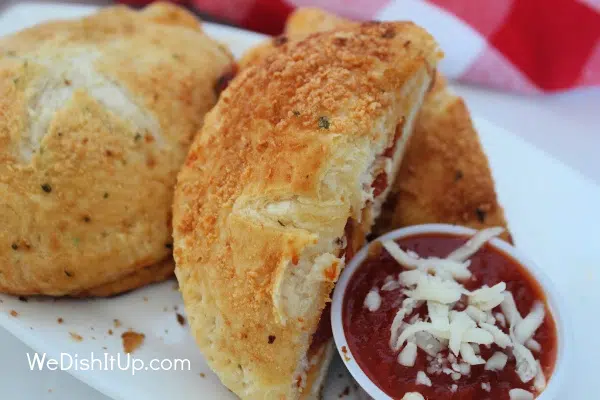 How to Make Pepperoni Pizza Pockets :
INGREDIENTS NEEDED
Refrigerator Biscuits (I used Pillsbury )
Tomato sauce of some sort (I used Ragu)
Pepperoni
Mozzarella Cheese
Butter (I used garlic butter)
Oregano
Parmesan Cheese
INSTRUCTIONS :
Preheat Oven as Directed on Biscuits
Roll out biscuits
Spoon Sauce on the biscuits
Add Pepperoni
Sprinkle Mozzarella Cheese
Close Biscuit Over Toppings
Crimp With a Fork To Keep Sauce From Leaking Out
Cut a Slit in Top Of Crust
Brush With Butter - Sprinkle Oregano and Parmesan Cheese
Bake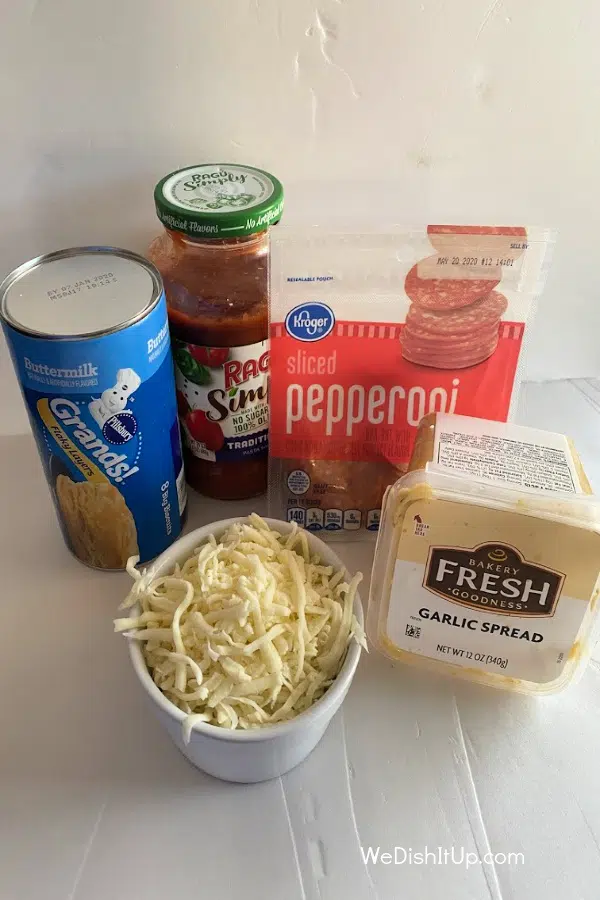 Ingredients For Pizza Pockets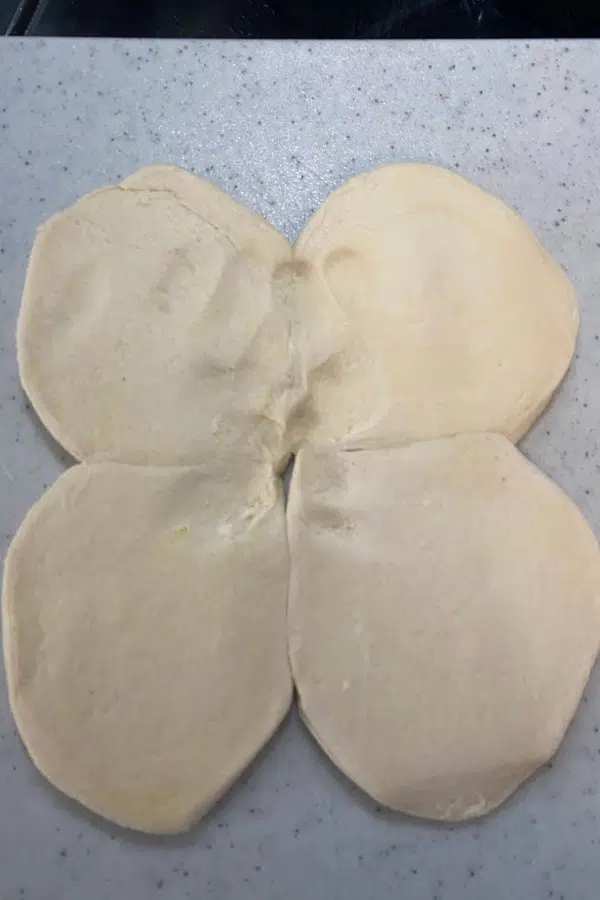 Biscuit Dough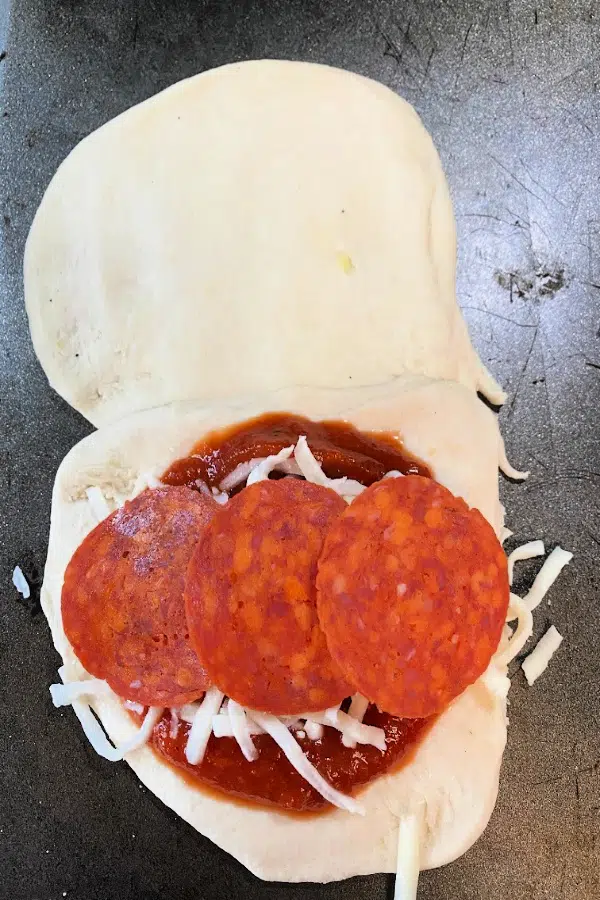 Sauce and Filling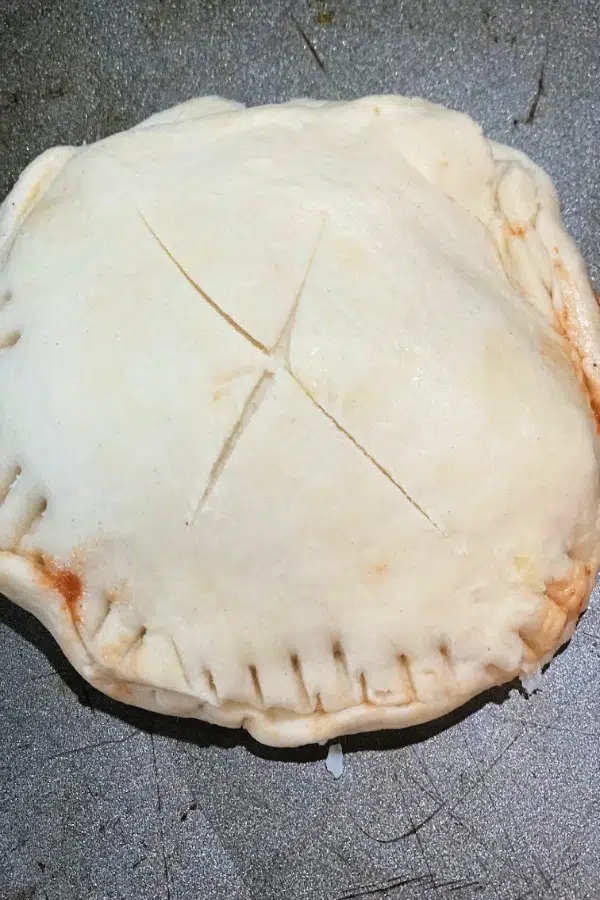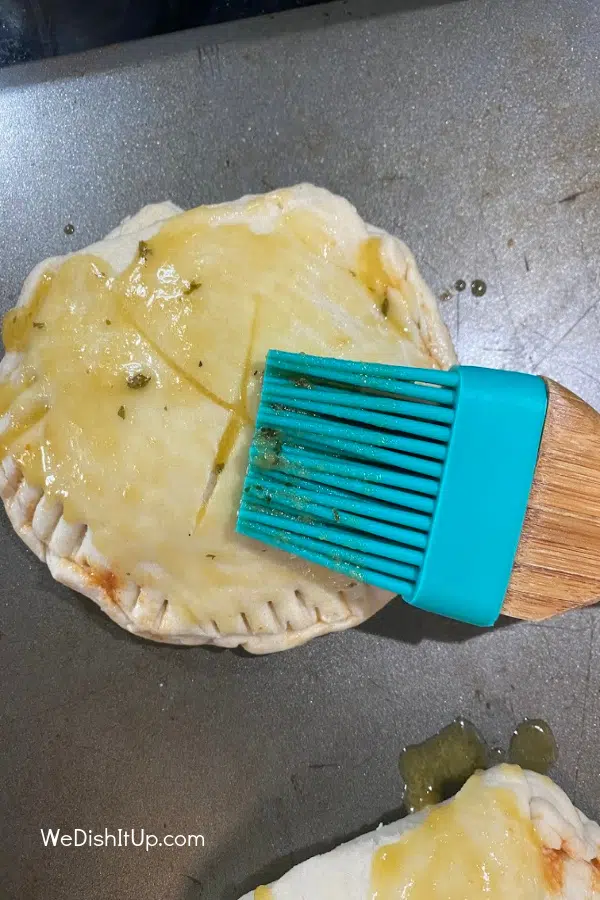 Buttering the Biscuits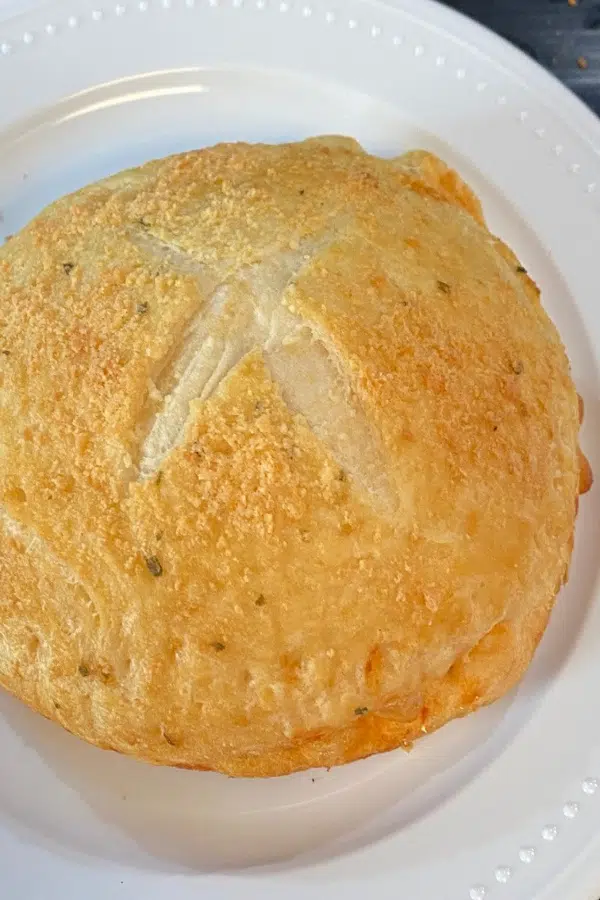 Fresh out of the Oven
Next time I make these, I will probably add mushrooms or jalapenos. Pepperoni and mushroom or jalapeno are my favorites toppings for pizza. However, if you are a sausage eater or if you don't eat meat and want to make it veggie- that would be great also. In fact, the possibilities are endless. Maybe I should try buffalo chicken you can't go wrong with that.
If you are looking for an easy dessert to serve alongside these pizzas pockets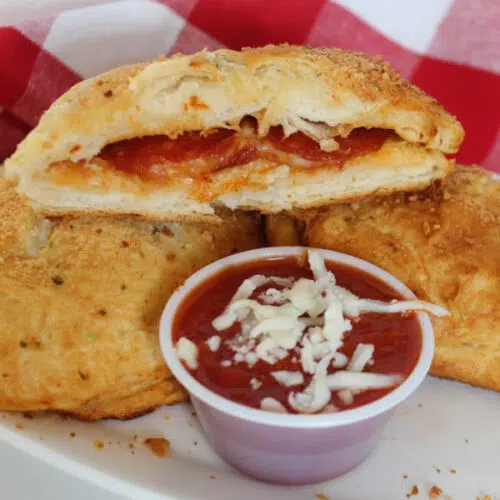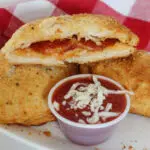 Print
Pepperoni Pizza Pockets
Biscuit Dough,Tomato Sauce,Pepperoni,Mozzarella Cheese
Ingredients
1

Can

Refrigerator Biscuits

I used Pillsbury

½

Cup

Pizza or Pasta Sauce

I used Ragu no Sugar Added

12

Slices

Pepperoni

½

Cup

Mozzarella Cheese

¼

Cup

Garlic Butter For Brushing on Top

Oregano -sprinkling on Top

Parmesan Cheese
Instructions
Roll Biscuits Out Using 2 For Each Pocket

Add Aprox 1 tablespoon of Sauce -spread on bottom half

Place 3 Slices of Pepperoni on Top of Sauce

Sprinkle 1-2 tablespoon Mozzarella Cheese Over pepperoni

Fold the other Biscuit Over the Top - Crimp Well Around Edges With a Fork

Brush Butter On Top, Sprinkle With Oregano and Parmesan Cheese

Place a Small Slit or 2 in Top of Pocket

Bake 16-20 Minutes Until Golden Brown