Quick and easy Cinnamon Apple Turnovers made with puff pastry and canned apple pie filling. You can whip them up in a jiffy. People will think it took you hours.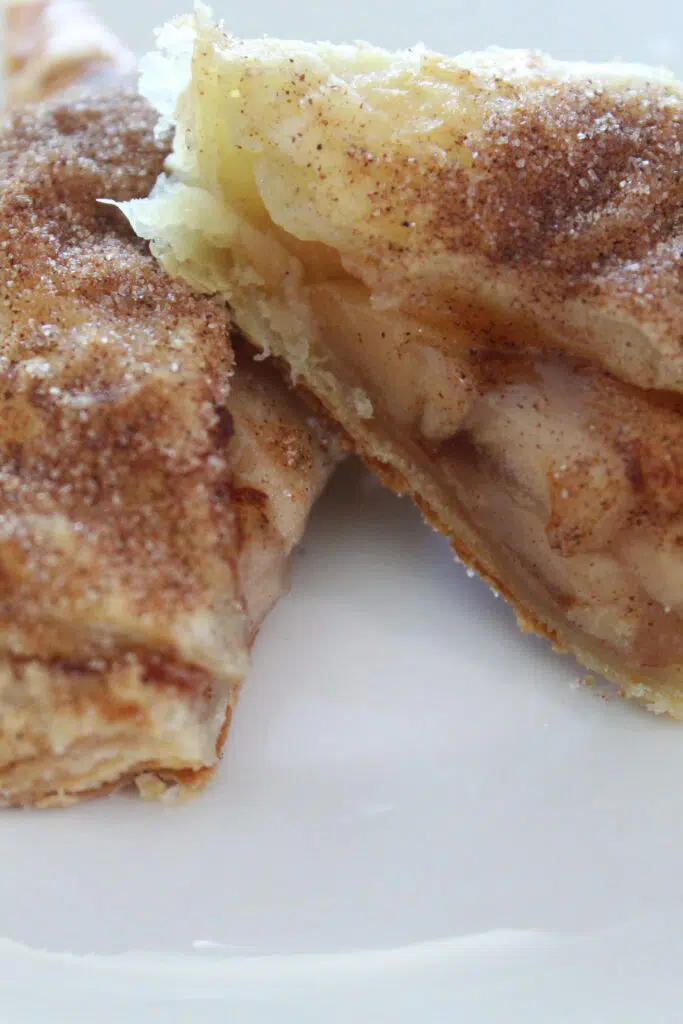 CINNAMON APPLE TURNOVERS
After making theApple Pie Cupcakes last week and my family loved them, decided to see what else I could do with a can of apple pie filling. Was debating pie, cake, cookies? Discovered I had some frozen puff pastry in the freezer and that settled it.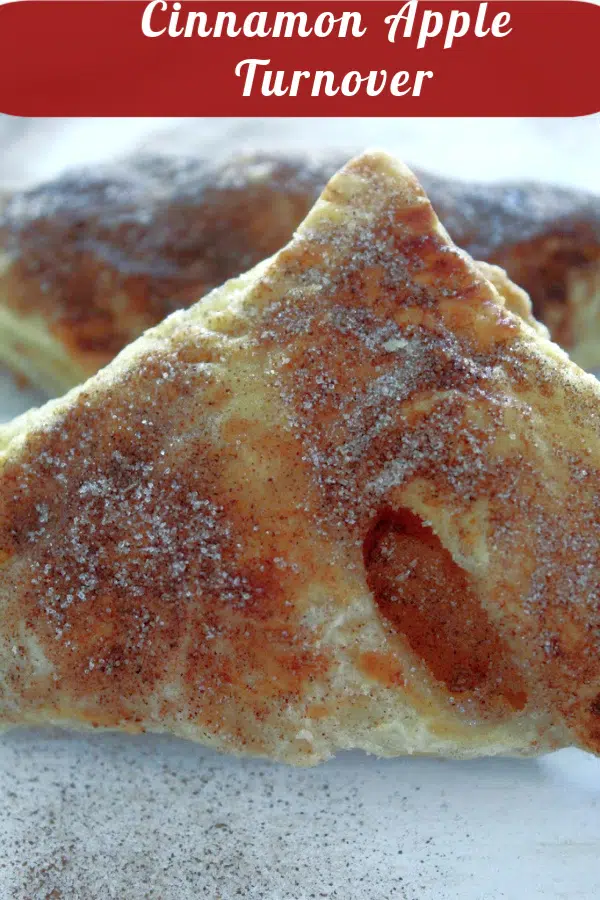 Whenever I took my kids to Arbys, they always begged for the turnovers. Some liked apple and some liked the cherry so we always ordered a variety. I had no idea how easy they were to make at home or I would have been making cinnamon apple turnovers a lot sooner. The only ingredients you will need are a package of puff pastry, you can find these in your grocer's freezer. Normally they come with 2 sheets in a box. If you cut each sheet into 4 - you should get 8 turnovers out of abox. A Can of Apple Pie Filling, Egg whites to brush dough to help brown, Cinnamon and sugar. So not only easy but fairly cheap. Much cheaper than running to Arbys I'm sure.
Let me give you a couple of tips to help you get great Cinnamon Apple Turnovers
Be sure to follow the directions on the box for thawing your puff pastry
Well working with the first sheet of pastry, keep the other refrigerated so that it holds its shape
Flour your counter or surface you will be working on
Seal the pastry very well with a fork to avoid bursting out of the pastry.
Do not overfill the turnover
Brush with butter well hot so that cinnamon sugar will stick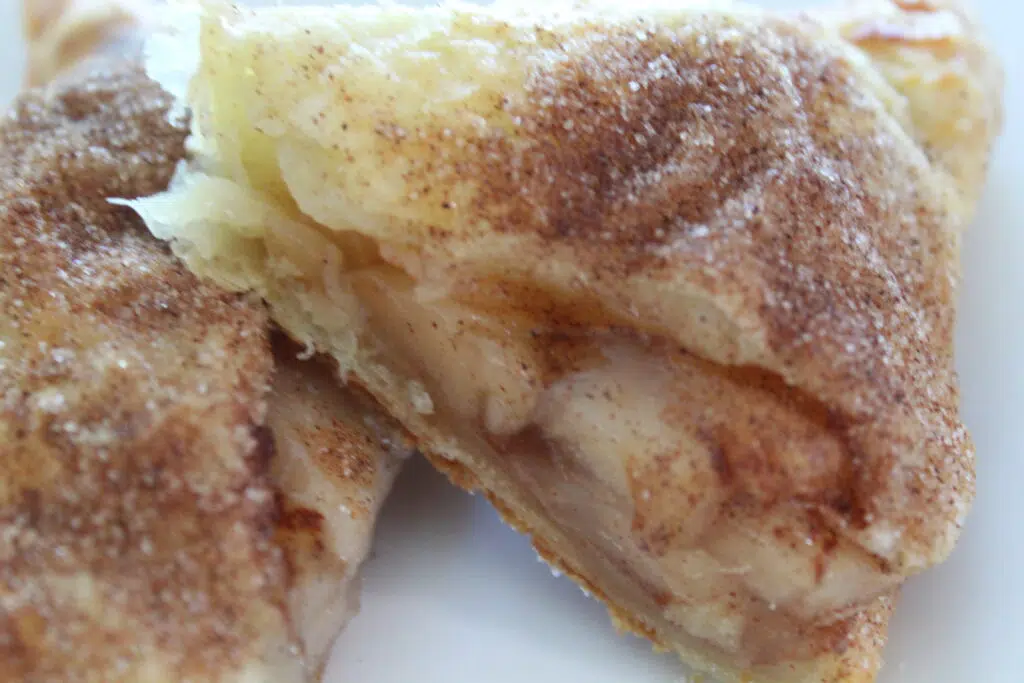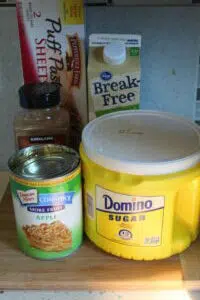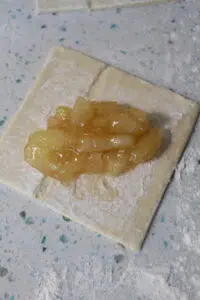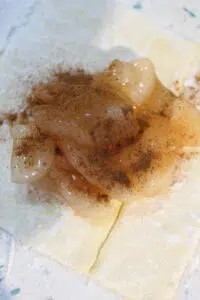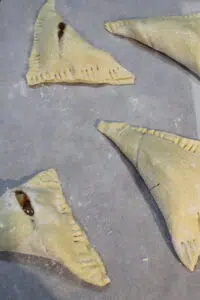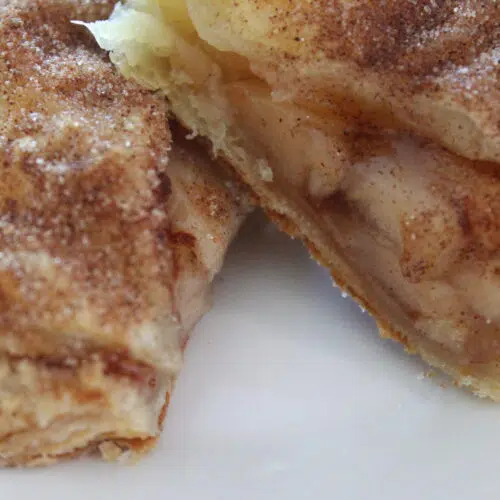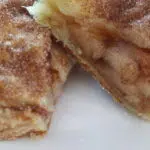 Print
Cinnamon Apple Turn Over
Apple Pie Filling Inside Puff Pastry - Rolled In Cinnamon Sugar
Equipment
stove, sheet pan, mixing bowl
Ingredients
1

2 Sheet Box

Puff Pastry

Each Sheet Makes 4

1

Can

Apple Pie Filling

2

egg whites

used for brushing turnovers for browning

⅛

Cup

Cinnamon

¼

Cup

Sugar

2

tablespoon

butter

melted brush on turnovers so cinnamon sugar sticks
Instructions
Spray Baking sheet with nonstick spray or line with parchment paper or foil

Mix Sugar and Cinnamon together and set aside

Take your thawed puff pastry 1 sheet at a time ) unfold on a lightly floured surface -cut in 4 equal squares

Scoop a couple of table spoons of pie filling into the corner of each square sprinkle with cinnamon, Fold the pastry diagonally closing and crimping closed with a fork

Brush Each Pastry lightly with egg whites

Bale 17-20 minutes or until golden brown

Well still hot brush with melted butter and sprinkle with cinnamon sugar -to taste

Alternate method -sprinkle cinnamon sugar on pastry before baking and eliminate butter-however I love the melted butter
Follow us on Facebook @https://www.facebook.com/WeDishItUp/
Follow us on Pinterest @https://www.pinterest.com/WeDishItUp/
Please add your name to our email list at the top of the page
Try out some of our other great recipes easy Sheet Pan Fajitas
The Best No -Bake Cherry Cheese- Cake !