If you are looking for a quick and easy dish to make for a pot luck or a barbeque, this Broccoli Salad with raisins and nuts  just maybe it.  It's colorful, nutritious and always a hit. Made up of fruits and vegetables and people love it.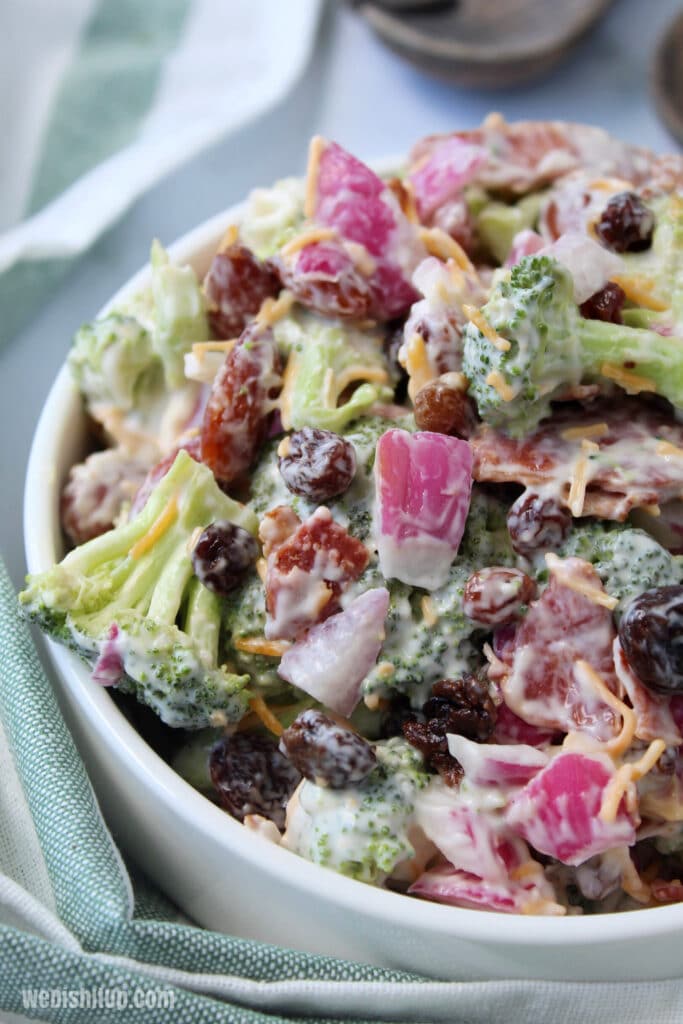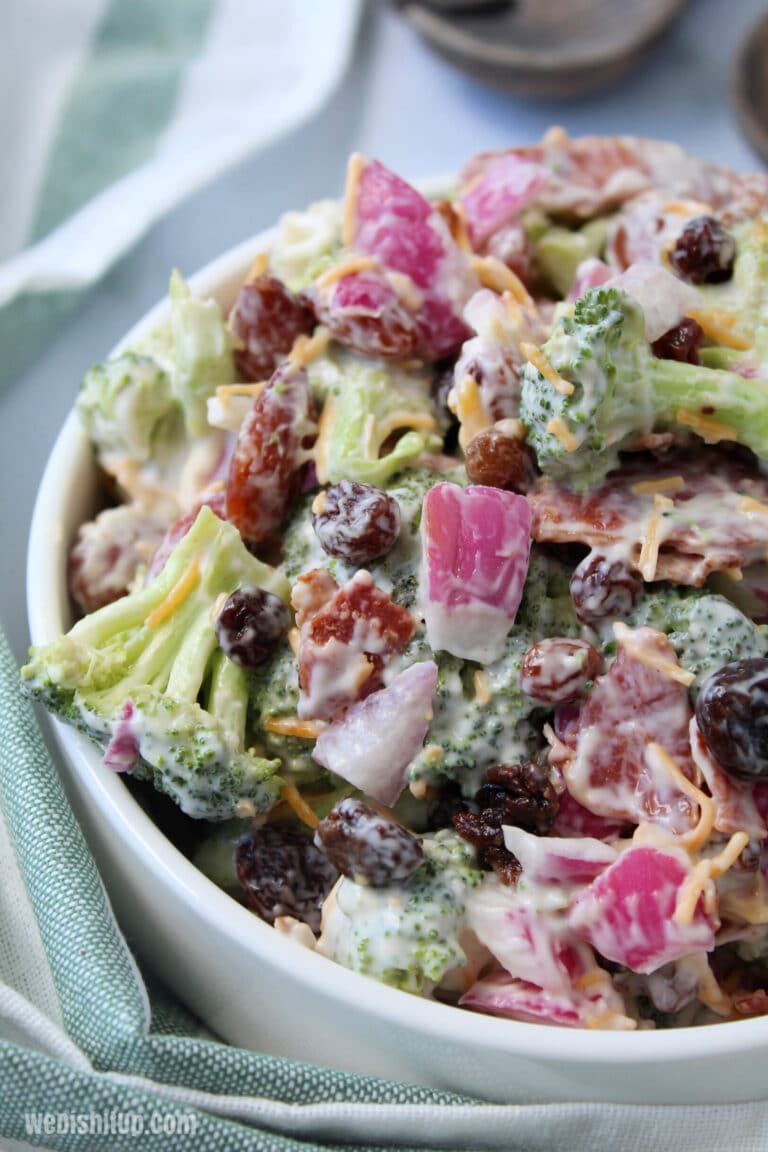 Broccoli Salad
Although, to be honest, I have never been a big fan of raw broccoli. Personally, I  have always preferred my broccoli to be steamed with butter and cheese sauce. However, my husband and kids prefer it raw.  That being said I decided to try out this broccoli salad for a recent barbeque that required a dish to pass.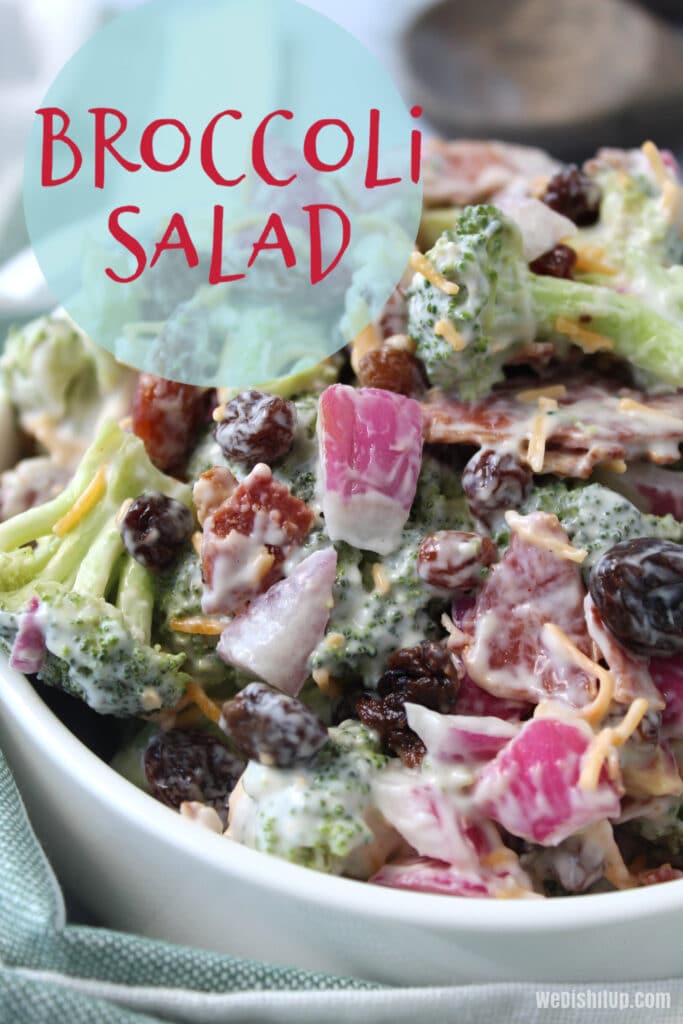 It sure wasn't long before I realized, I should have made a double batch of Broccoli salad.  My Broccoli salad was a huge hit. Everyone loved it. This Broccoli Salad recipe combines bright-colored vegetables with raisins and nuts.  Making the salad a crunchy dish with a balance of sweet mayonnaise dressing.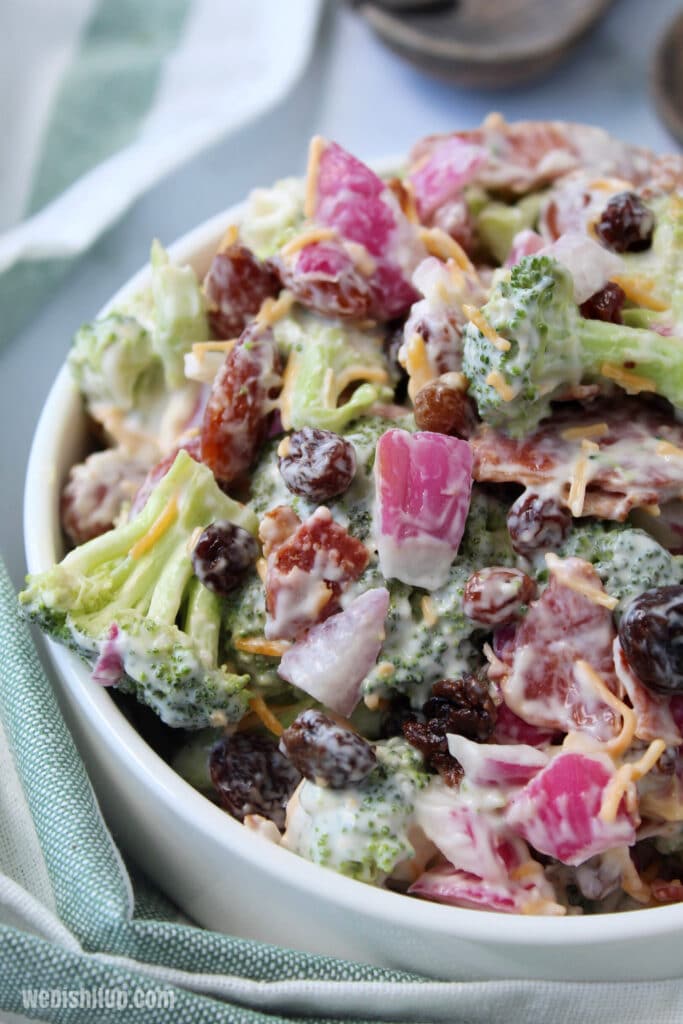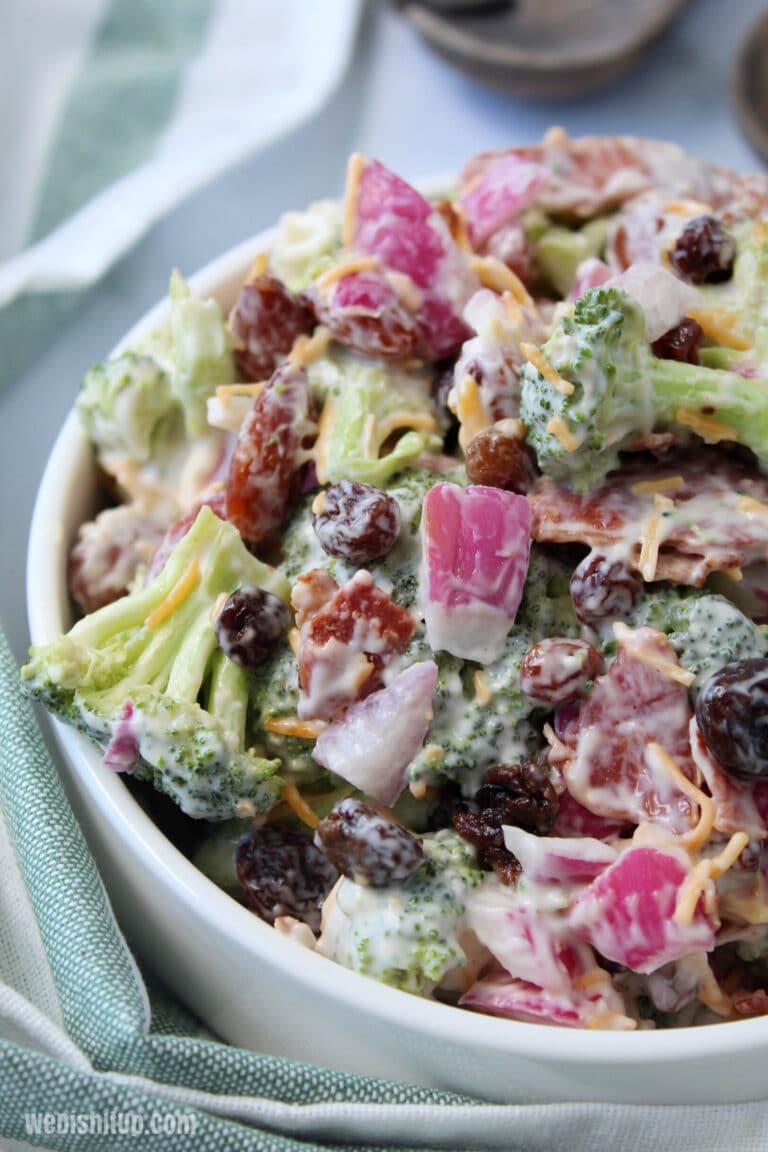 My family all loved the Broccoli salad with onions and raisins and have been asking me to make it again.  Next time I make it, my plan is to make a low carb or keto version.   Replacing the sugar with stevia or another sugar substitute of choice and leaving out the raisins, would make it low carb and keto-friendly.
So try out this Broccoli Salad recipe. People love that it is quick, easy and colorful. To make you will need broccoli, red onion, bacon, raisins, almonds, mayonnaise (or miracle whip if you aren't a mayo fan) and white sugar. Sugar substitute and omit the raisins for low carb version.
If you aren't a broccoli salad fan and are looking for a dish to pass, check out these other salads that I have shared: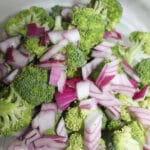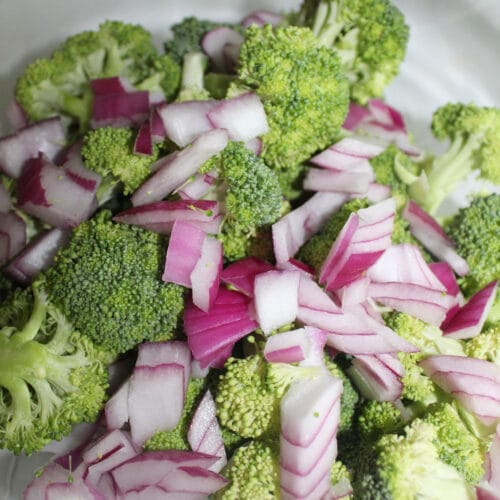 Print
Broccoli Salad
Broccoli,raisins and nuts
Ingredients
2

heads

broccoli

1

red

onion

½

lb

cooked bacon

¾

cup

raisins

¾

cup

almonds

1

cup

mayonnaise

½

cup

white sugar

2

tbsp

apple cider vinegar
Instructions
1. Put ½ lb bacon in a skillet and cook over medium high heat until evenly brown. Cool

and crumble.



2. Cut the broccoli into bite-size pieces and dice the red onion into thin bite-size slices. Combine with the bacon, raisins,and almonds or your favorite nuts and mix well.



3..To prepare the dressing, mix the mayonnaise, sugar and vinegar together until smooth. Stir into the salad, let chill and serve.