This KETO JALAPENO POPPER CHICKEN CASSEROLE  is absolutely delicious and can be whipped up in no time.
KETO JALAPENO POPPER CHICKEN CASSEROLE
Making this chicken casserole is similar to Chicken Bacon Ranch and Cheddar that I shared a while back.  However, this version comes with a spicy kick to it.  If you are a fan of jalapenos and spicy food, you will love this chicken dish.  One of my favorite appetizers is jalapeno poppers and this dish tastes very similar.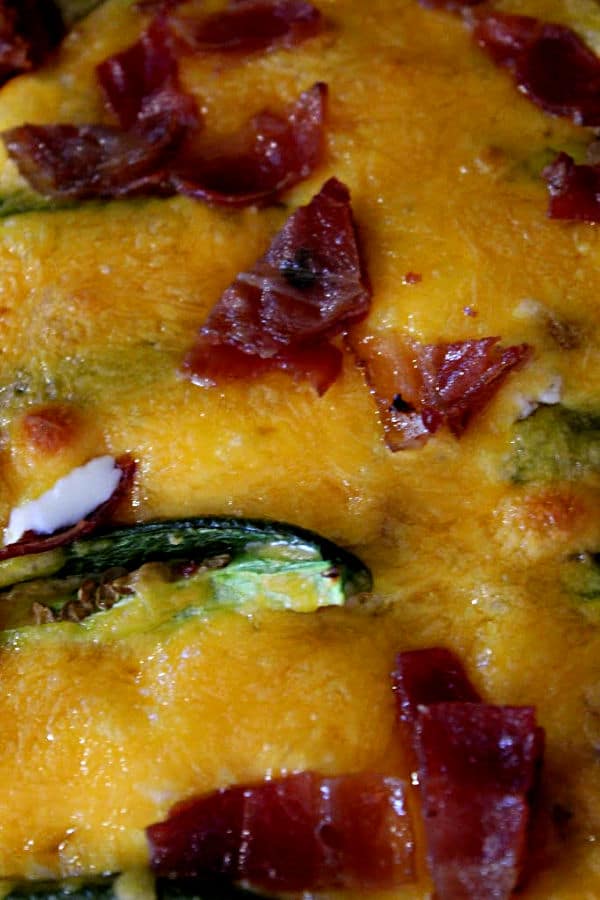 I used shredded chicken to make this casserole recipe, it could also be made with diced chicken or whole breasts. Having shredded chicken breasts that I cooked in the instant pot, always comes in handy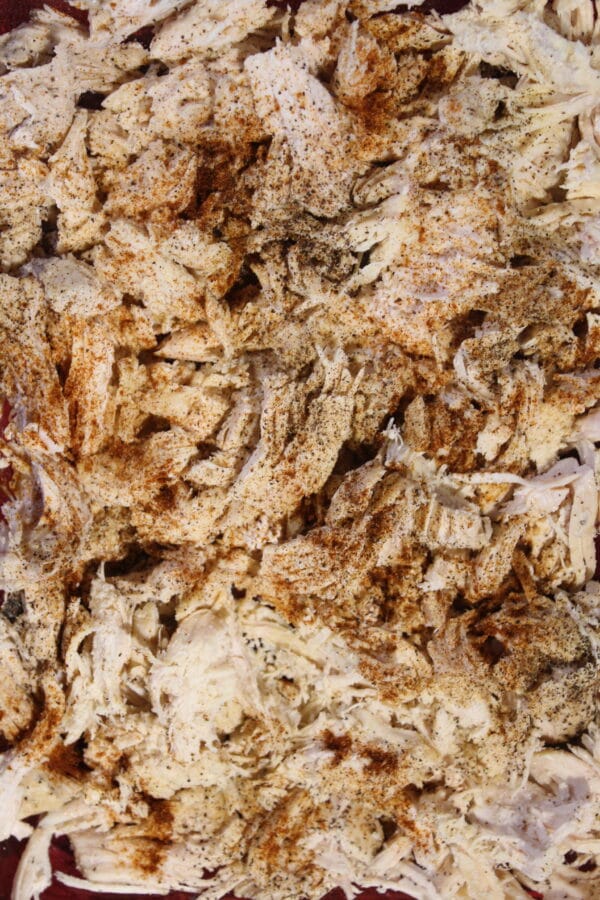 As you can see in the above picture, I spice up the chicken with salt and pepper and paprika. This dinner is fabulous and full of flavor regardless if you are doing low carb or keto diet. That is pretty much just a bonus.

If you are thinking of starting the Keto Diet and want to learn more about it, this is just a small outline :
1. What can you eat on a keto diet?-
Meat and Poultry
Seafood. Fish and shellfish
Low-Carb Vegetables.
Cheese
Eggs
Avocados
These are just a few of the things you are able to eat on the keto diet
2.  How much can you eat on keto?-
A healthy ketogenic diet should consist of about 75% fat, 20% protein and only 5% or less than 50 grams of carbs per day. Focus on high-fat, low-carb foods like eggs, meats, dairy and low-carb vegetables, as well as a lot of water and other  sugar-free beverages
If you would like to learn more -go to https://www.healthline.com/nutrition/ketogenic-diet-101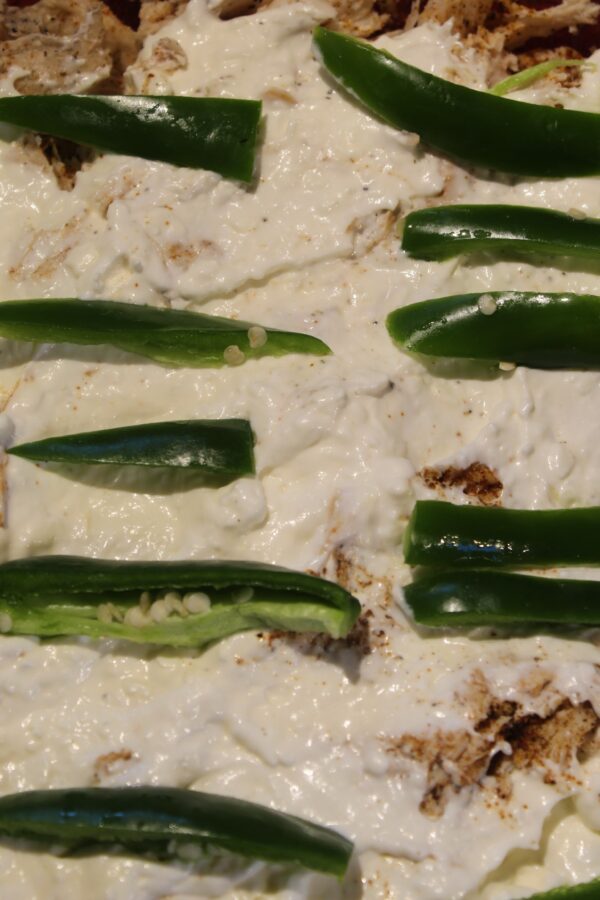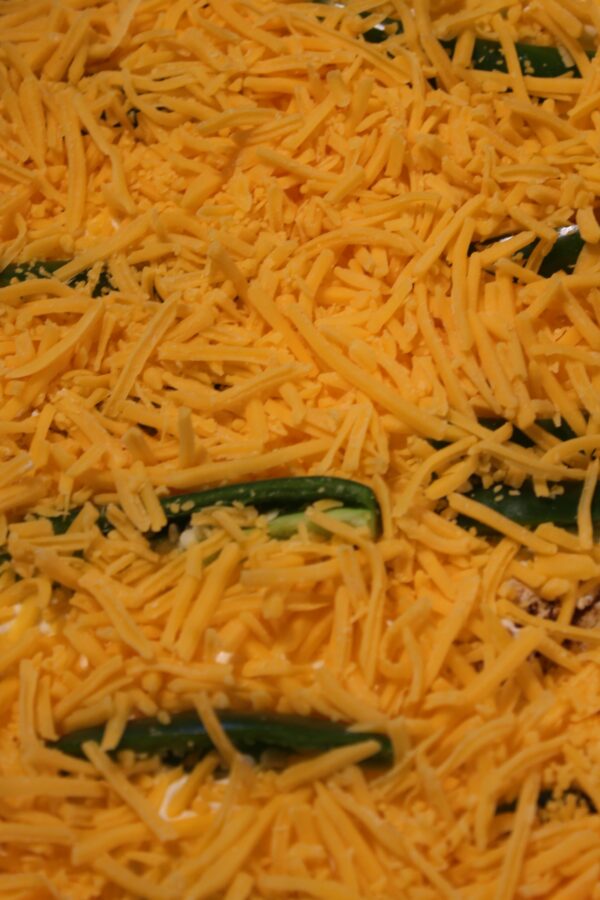 How to make KETO JALAPENO POPPER CHICKEN CASSEROLE: To make this deliciously spicy chicken dish, you will need -Chicken Breasts (shredded, cubed or whole breasts) garlic powder, cream cheese, jalapeno peppers (fresh) sharp cheddar cheese, and crispy bacon.
Print
KETO JALAPENO POPPER CHICKEN CASSEROLE
Chicken Breast, jalapeno peppers, cream cheese, spices and cheddar cheese
Ingredients
2

lbs

Chicken Breasts

I used pre-cooked and shredded

1

tsp

Garlic Powder

1

tsp

Salt

or to taste)

1

tsp

Black Pepper

or to taste

5-6

Jalapeno Peppers

Slice Peppers

8

oz

Cream Cheese

6

oz

Sharp Cheddar

grated or shredded

½

Cup

Crispy Crumbled Bacon
Instructions
Lay Shredded Chicken in a casserole dish 9x13 - season with garlic powder and salt and pepper to taste -I spray with food release

Spread Cream Cheese over chicken

Next wash and cut tops off jalapenos -if you want it to be spicy leave seeds in, for milder remove,

Slice peppers in strips and lay them on top of cream cheese, sprinkle cheddar cheese on top

Bake for 20-25 minutes - sprinkling bacon on for last 5minutes

If using raw chicken -add additional 20-25 minutes or until internal temperature reaches 165°

Any leftovers can be stored in an airtight container in refrigerator for 3-4 days
Nutrition Information is approximate as I am not a nutritionist or dr. It is calculated using a nutrition Ap to the best of my ability-
1 Serving -4oz Chicken plus toppings -Calories 401 -Carbohydrates-3g -Protein 37g -Fat 27g Fiber 1 g-Sugar -2g.
If you haven't joined our mailing list -please do so at the top of the page
Follow us on Facebook @
https://www.facebook.com/WeDishItUp/
Follow us on [email protected]https://www.pinterest.com/WeDishItUp/
Follow us on [email protected]https://www.instagram.com/wedishitup/