This Fresh Made Strawberry Lemonade is fantastic. So easy to make with fresh strawberries, lemons, sugar, and water. Definitely a thirst-quenching drink for spring, summer or anytime of the year.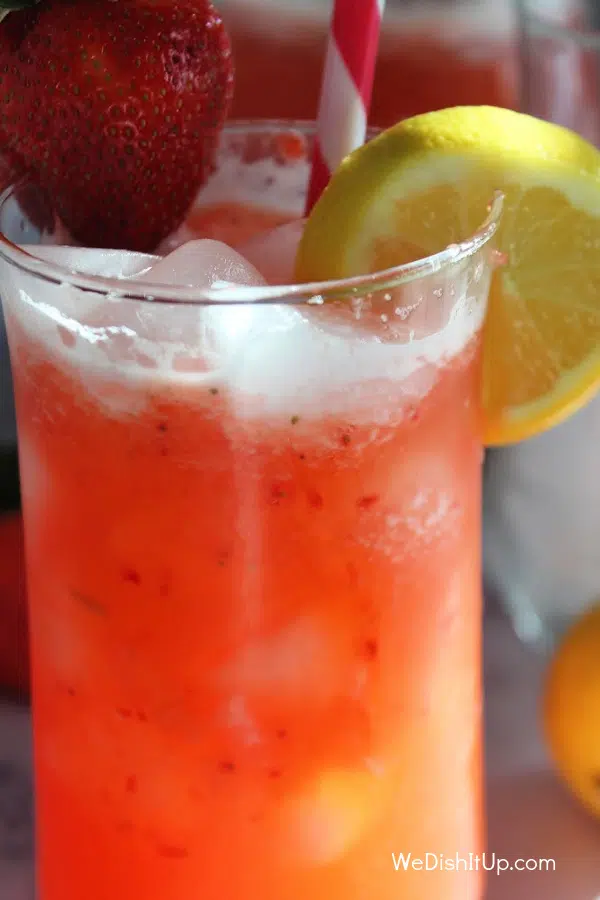 Fresh Made Strawberry Lemonade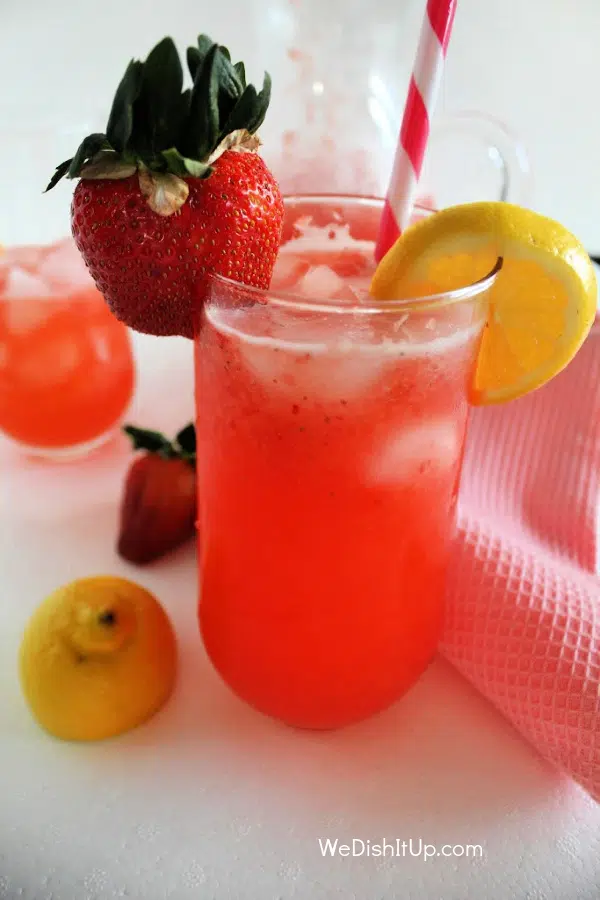 Being stuck inside due to the Coronavirus is definitely giving me spring fever. What is everyone doing to pass the time? I have been daydreaming about summer picnics and barbeques. Thinking of Tender Barbecue Pork Ribs Instant Pot /Grill and Broccoli Salad With Raisins and Nuts . Thinking of days on the deck drinking this great easy to make strawberry lemonade or maybe The Best Skinny Jalapeno Margarita.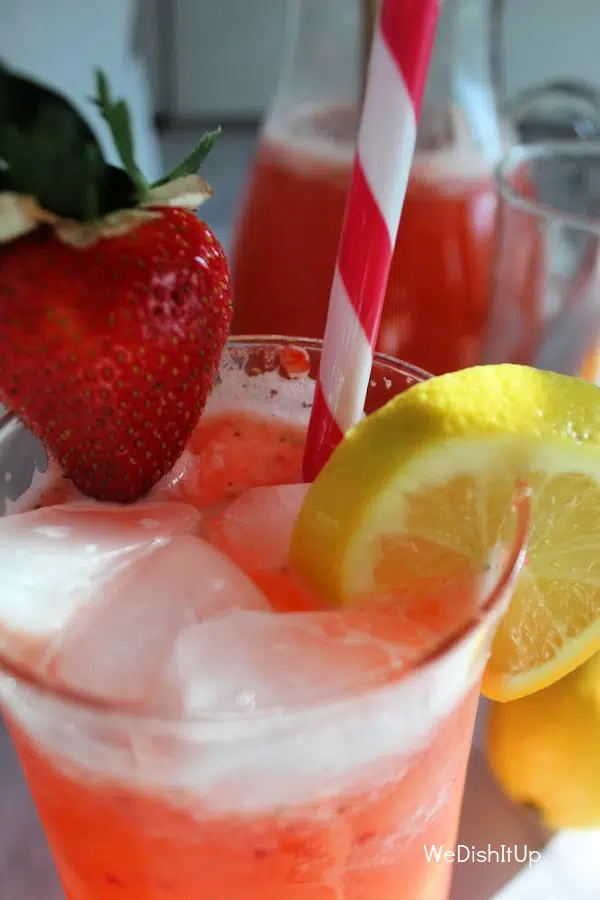 I dont think there is anything better than fresh-squeezed lemonade. Adding strawberries or raspberries makes it even better. The recipe for Fresh Made Strawberry Lemonade is so easy. All you need to make it is lemons, strawberries, sugar, water, and ice. A blender or food processor works great for mixing the lemonade. My version I left the lemon pulp in it. If you aren't a fan, you can strain the lemonade.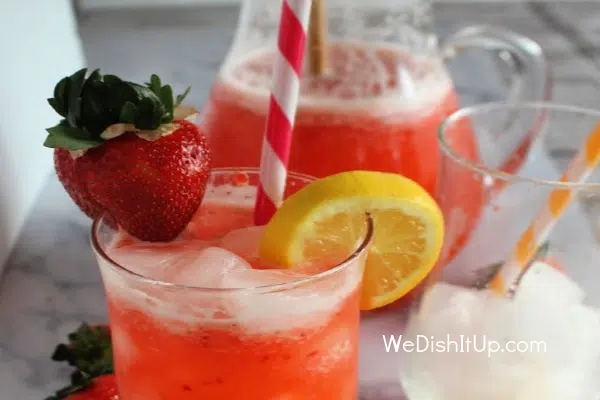 How to Make Fresh Made Strawberry Lemonade :
INGREDIENTS
Lemons
Strawberries
Sugar
Water
INSTRUCTIONS
Wash and dry strawberries and lemons
Cut Stems off Strawberries
Peel Lemons
Cut Strawberries and lemons and add to the food processor pukse
Add Sugar and Water
Pour Over Ice
Garnish and Serve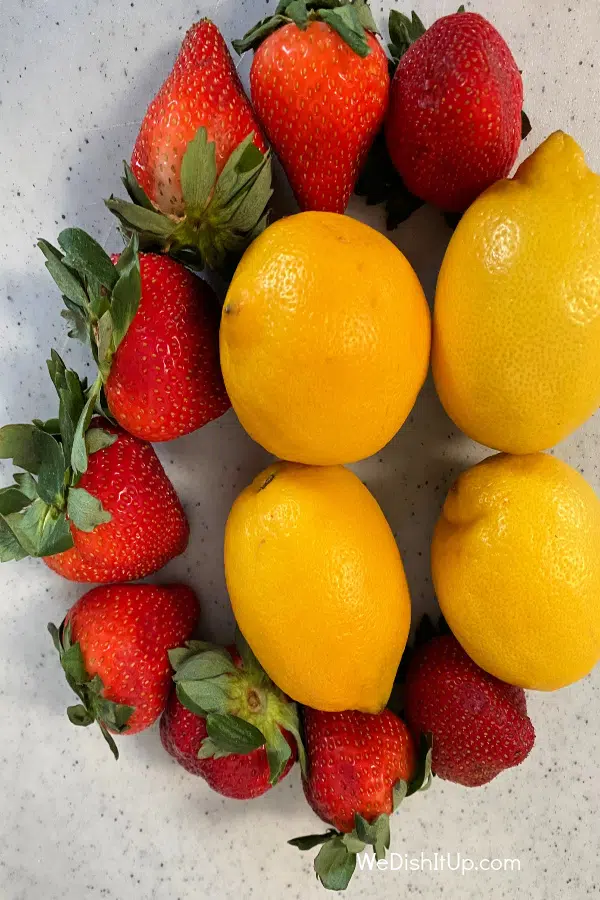 Ingredients for Lemonade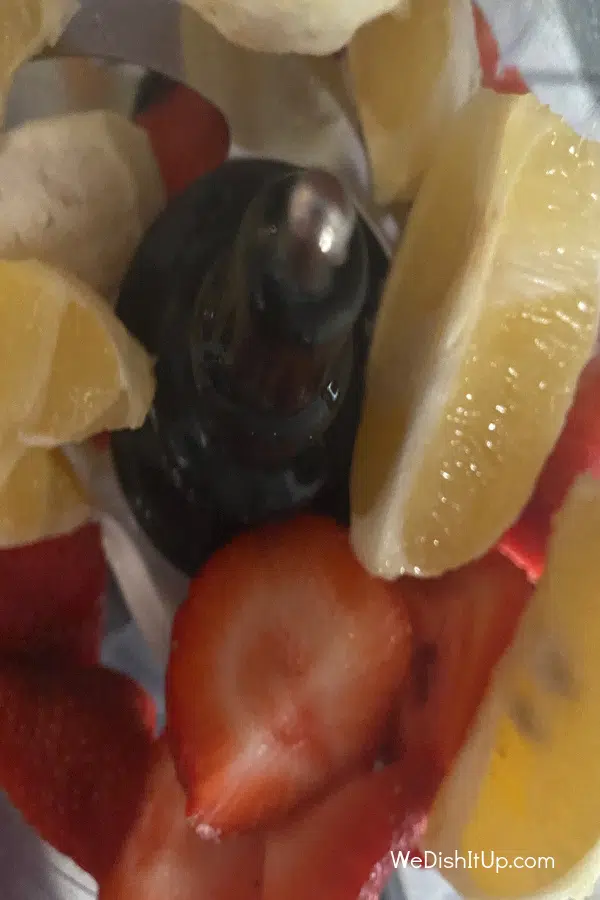 In the Food Processor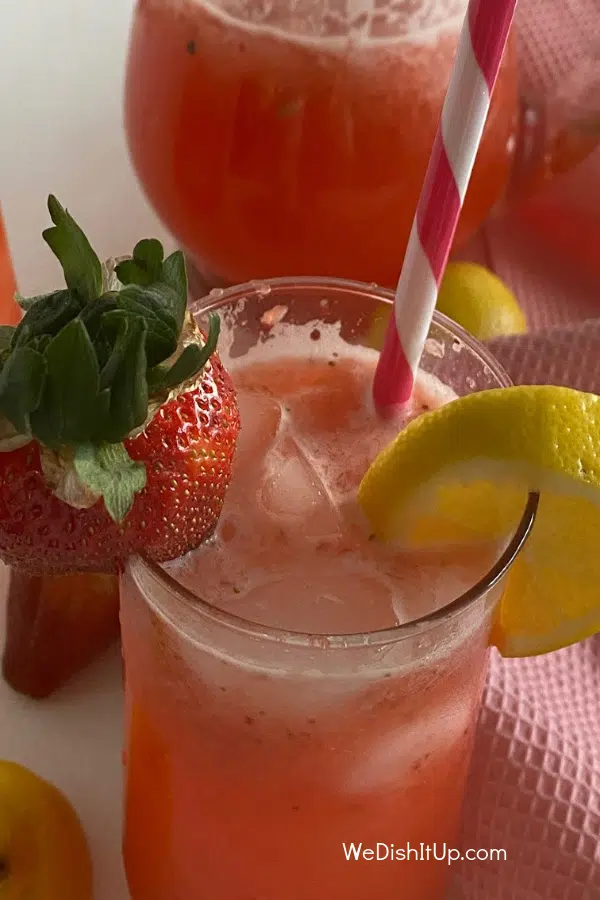 Dessert Recipes :
Mile High Strawberry Jello Pie
The Best No-Bake Cherry Cheesecake
Raspberry Poke Cake With Pudding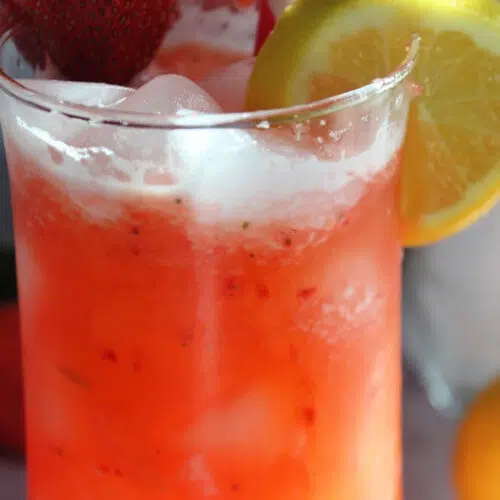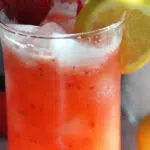 Print
Fresh Made Strawberry Lemonade
Lemons , Strawberries, Sugar, Water and Ice
Ingredients
2

Cups

Fresh Strawberries

6-8

Fresh Lemons

1

Cup

Sugar

1

qt

Water
Instructions
Wash and Dry Strawberries and Lemons

Cut Strawberries ,peel and cut lemons into quarters -put in food processor-puree

Add sugar and water -mix well

Pour over ice and garnish
Tip- If You don't like pulp in your lemonade - strain after pureeing
If you haven't started following us on Pinterest -please do https://www.pinterest.com/WeDishItUp/
Instagram @ https://www.instagram.com/wedishitup/
Also, check back often for new great recipes or have them sent to your email.