Libby's Famous Pumpkin Pie Recipe has been updated. Therefore, I gave it a try. This version is made with sweetened condensed milk instead of sugar. To be honest I really have never met a pumpkin pie I didn't love.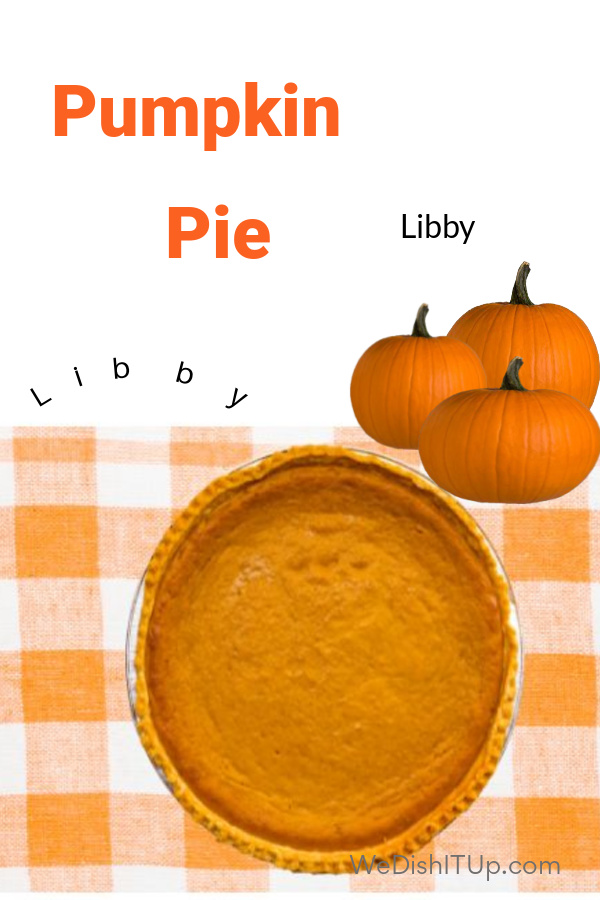 So I think we all grew up with our mothers making pumpkin pie using the recipe on the label of the pumpkin puree. I can see my mother in her apron now. However, in my adult life, I have to say. I've never made it made it. I pretty much always bought pumpkin pie from the local restaurant bakery for the Holidays. Last Thanksgiving I began dipping my toes in the water and made a couple of no-bake pies. No-Bake Pumpkin Cream Pie and No-Bake Chocolate Cream Pie.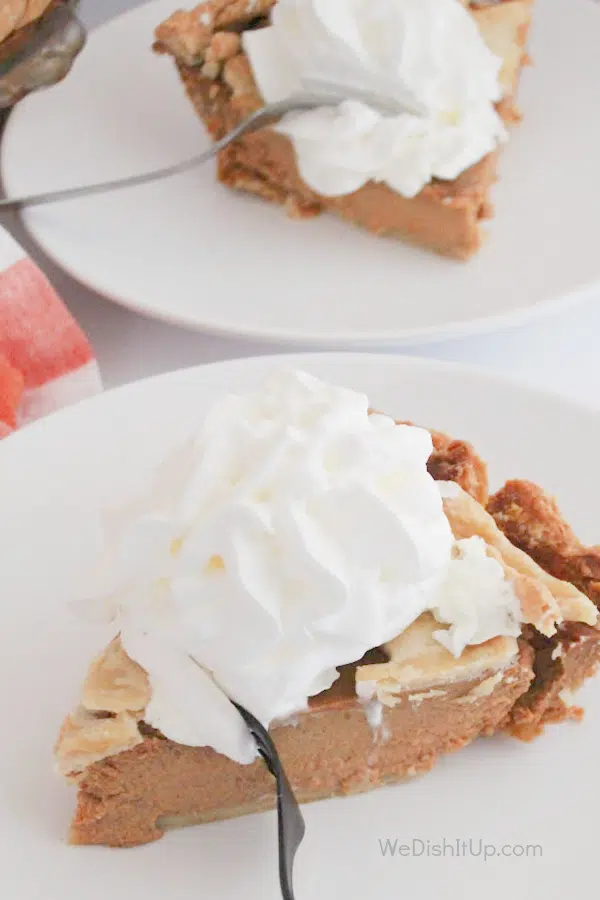 What is Different About the New Libby Pie Recipe?

In the new recipe, they eliminated the granulated sugar and replaced it with sweetened condensed milk. They also reduced cooking time by 10 minutes.
Can This Pie Be Made Ahead of Time?.
Yes, you absolutely can make this pie ahead of time. However, you should wrap the pie crust and the filling separately and put them together at the last minute before you put it in the oven.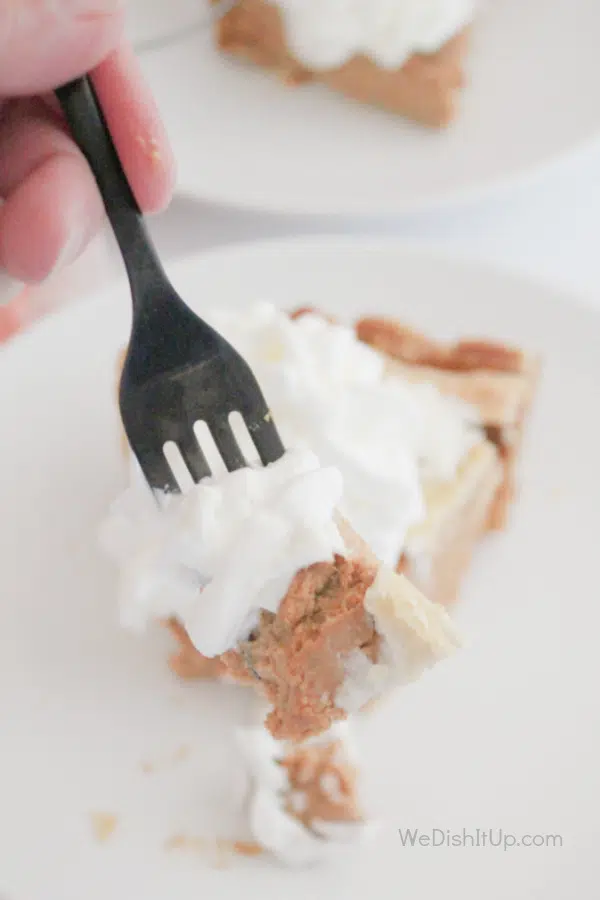 So I pretty much stuck to the recipe that you find on the Libby's can or at https://libbys.com/. However, I added an extra egg yoke to thicken the filling a little. In addition, I used pumpkin pie spice versus the individual ingredients.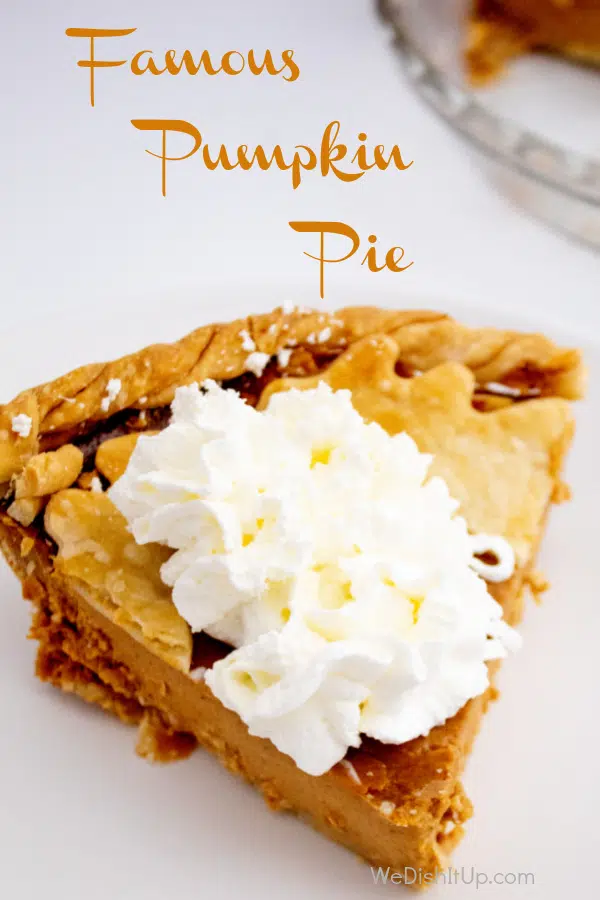 How To Make Libby's Famous Pumpkin Pie Recipe :
INGREDIENTS NEEDED :
Libby's Pure Pumpkin Puree
Evaporated Milk
Sweetened Condensed Milk
Eggs
Pumpkin Pie Spice
Deep Dish Pie Crust (a second crust if doing cut out on top)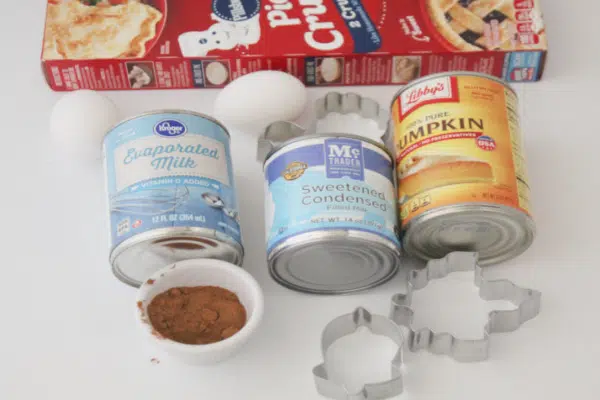 Gather Ingredients for Pumpkin Pie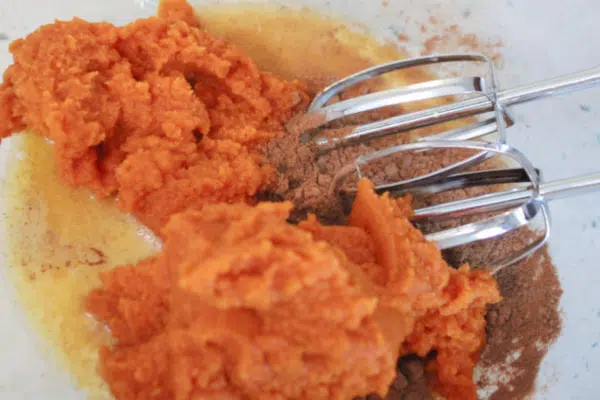 Pie and Process, Mixing With Electric Mixer.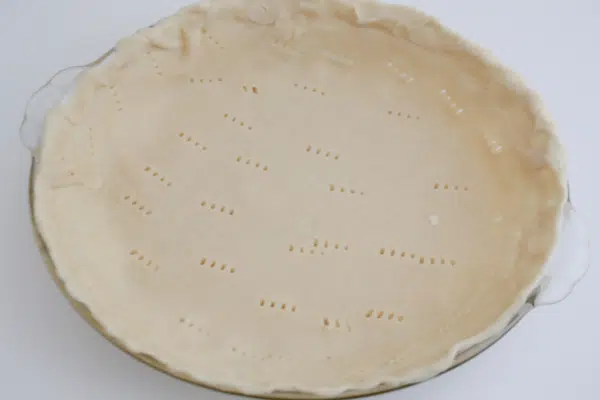 Roll out Pie Crust . Fit in Deep Dish Pie Pan . Use fork and poke holes in crust to keep from Bubbling . Blind Bake Crust for 15 minutes.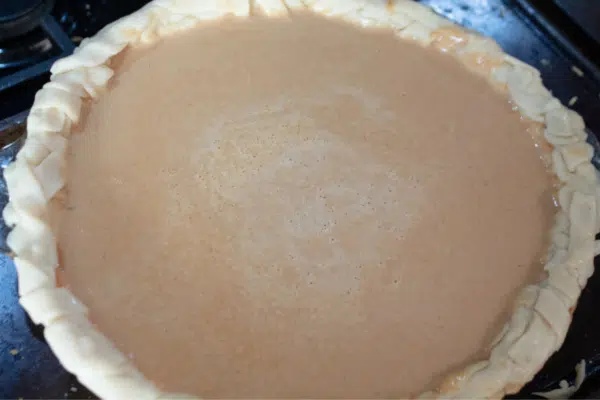 Fill pie crust and add rope or braided crust around the top if desired.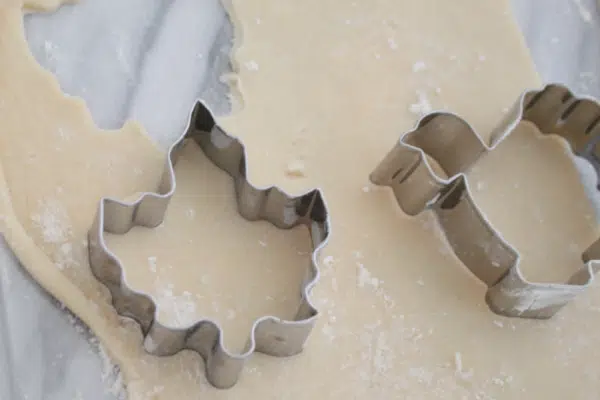 Cut shapes out of second crust. Place on top of pie for last 20 minutes.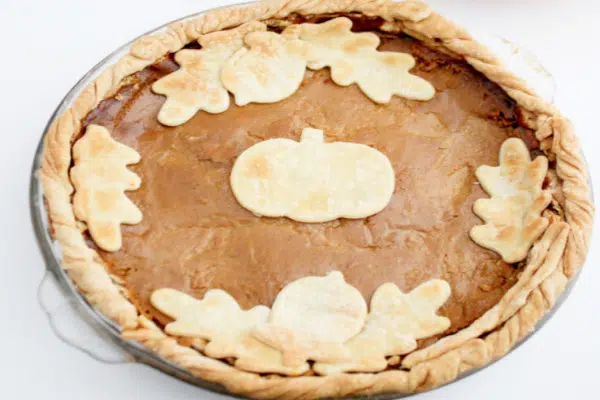 Pie out of the oven. Cooling.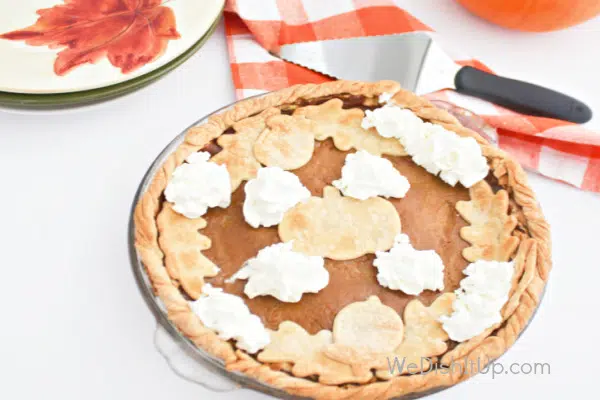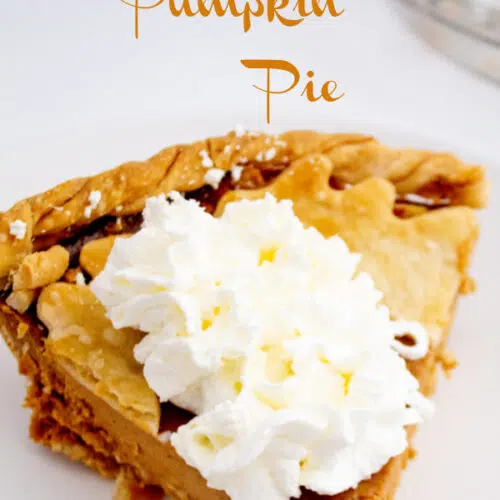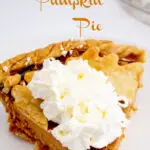 Print
Libby's Famous Pumpkin Pie New Recipe
Store Bought Crusts with Libby's famous recipe filling
Equipment
OVEN

Electric Mixer

Mixing Bowl, serving bowl , spatula
Ingredients
1

2-count

Deep Dish Pie Crusts

1

15oz. can

Libby's Pure Pumpkin Puree

1

14 oz. can

(14 oz.) Sweetened Condensed Milk

1

cup

Evaporated Milk

3

eggs

2 Whole Eggs 1 Yoke

Separate 3rd egg and save whites for brushing on crust

3

teaspoons

Pumpkin Pie Spice
Instructions
Roll out crust ,poke holes with fork and blind bake for 15 minutes (optional but keeps from getting soggy)

In a mixing bowl , with and electric mixer mix eggs (2 whole and one yoke)

Mix in pumpkin and the slowly add in milks and pumpkin pie spice

If adding roped or braided crust to the top , do so and brush with egg wash

Bake 15 minutes at 425° Then reduce to 375 ° and bake for an addition 40-50 minutes . Until pie is set and a fork comes out clean when inserted in center

If adding cut outs to top , add the for the last 15 -20 minutes and brush with egg wash

Roped crust can be covered with foil ( or pie crust ring)to keep from burning

Remove pie from oven and cool completely for 2-3 hrs
Nutrition
Serving:
1
slice
|
Calories:
177
kcal
|
Carbohydrates:
5
g
|
Protein:
14
g
|
Fat:
11
g
|
Saturated Fat:
4
g
|
Polyunsaturated Fat:
2
g
|
Monounsaturated Fat:
4
g
|
Trans Fat:
1
g
|
Cholesterol:
348
mg
|
Sodium:
164
mg
|
Potassium:
229
mg
|
Fiber:
1
g
|
Sugar:
4
g
|
Vitamin A:
590
IU
|
Vitamin C:
1
mg
|
Calcium:
140
mg
|
Iron:
2
mg