These Easy Sheet Pan Chicken Fajitas are a quick delicious meal to make if you are in a hurry or need to feed a crowd. Whether for your family or guests, they are sure to be a hit.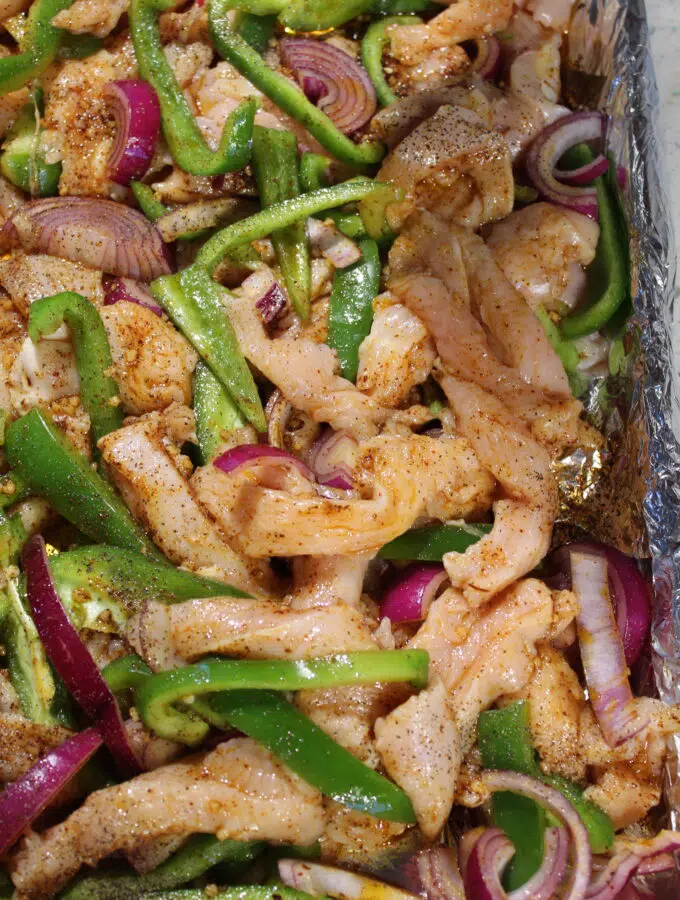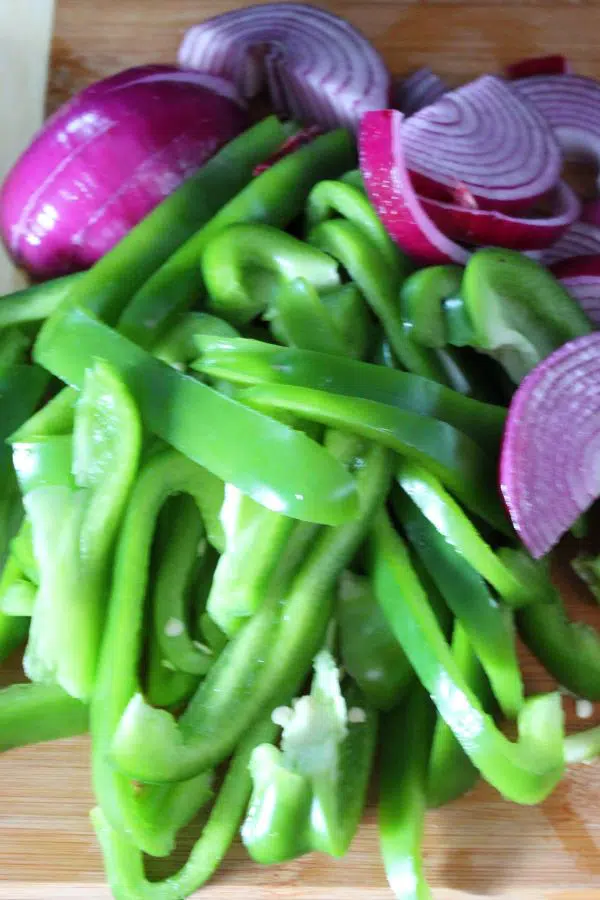 Anyone who knows me knows that Mexican food is my all-time favorite thing to eat. If eating it for dinner 6 nights a week was an option, that would be great. Throw in a pizza on the seventh night and you will have a happy woman.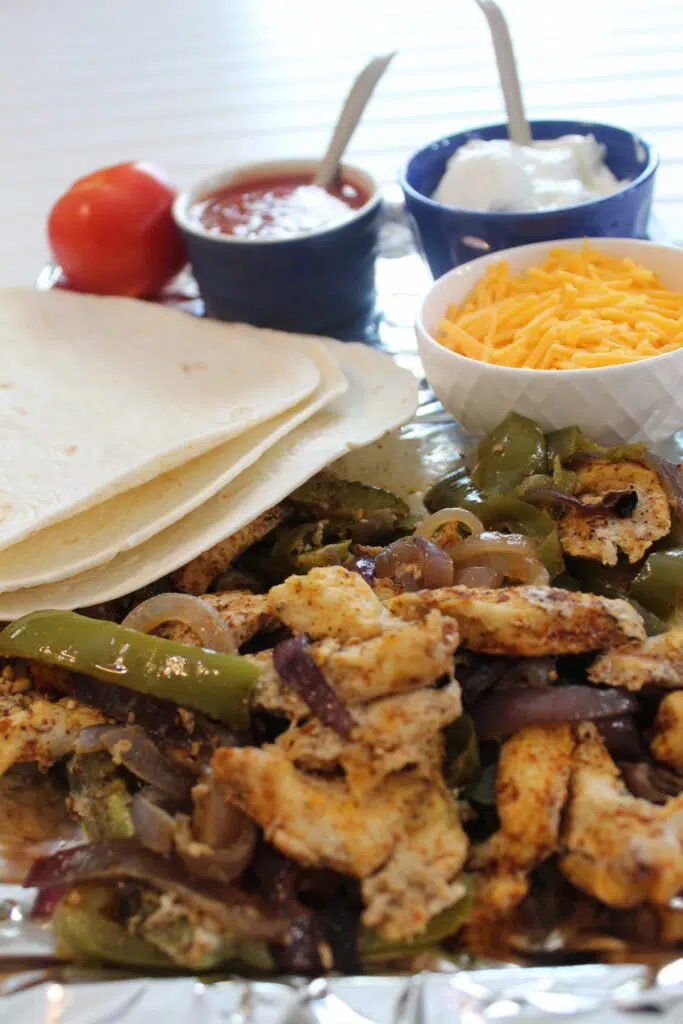 One of our kids came in and told me the other night, that we are getting a new Mexican restaurant and cantina in town. So exciting. After living in San Diego for 10 years , we were used to having an abundance of Mexican restaurants nearby. Now living in Cincinnati they are few and far between.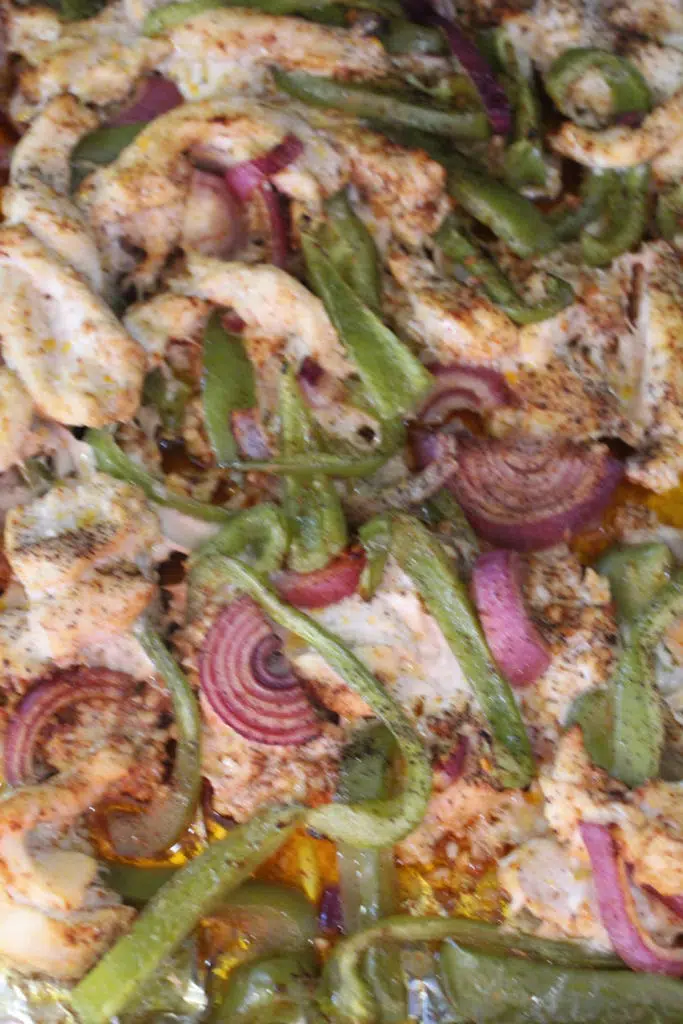 If going out to eat at a Mexican restaurant we usually eat enchiladas and rice and beans. Along with 2 baskets of chips and salsa and 2 or 3 margaritas. As we all know ends up resulting in - 3000 or 4000 calories. Fajitas are a little healthier and so versatile, they can be used on salads, in tortillas or just on a plate. Recently we have been skipping the rice and beans and chips. Also, try to go for a skinny margarita.
Can I Use Different Meat ?
Yes In This Recipe I use chicken , however ,steak ,pork or shrimp are also great options.
Other Quick Easy Meals :
Buffalo Chicken Tenders, and Chicken Bacon Ranch and Cheddar are also quick and easy choices.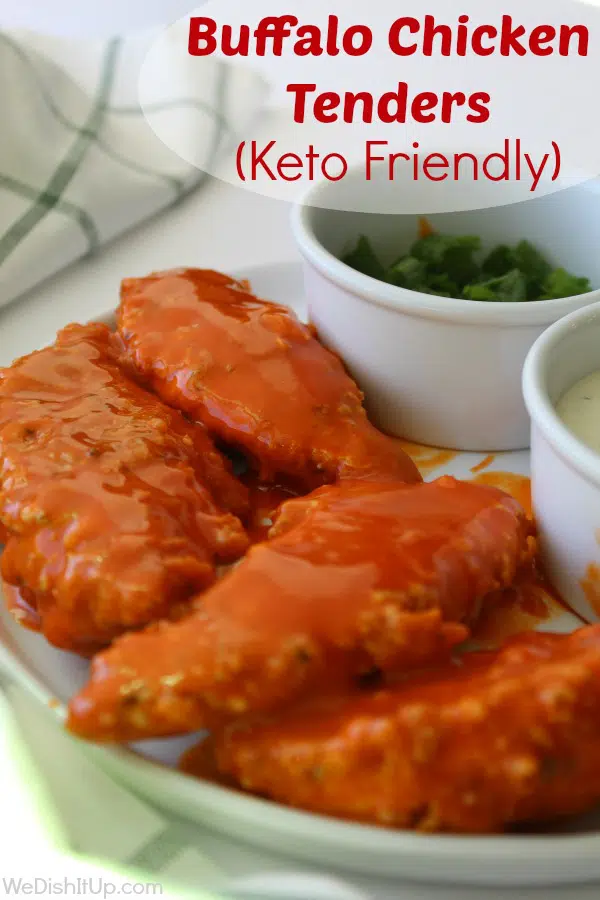 Recommended Dishes to Try :
How to make Easy Sheet Pan Fajitas:
Ingredients Needed :
Chicken (or meat of choice)
Green Pepper
Onion
Olive Oil
Chili Powder
Cumin
Red Pepper Flakes
Salt
Black Pepper
Garlic Powder
Tips to make Sheet Pan Fajitas:
Line sheet pan with aluminum foil for easy cleanup.
Slice your chicken and veggies about the same thickness.
This will ensure everything is done at the same time
Use the convection feature on your oven if you have it, it will brown the veggies nicely. Unfortunately, I'm not lucky enough to have that feature.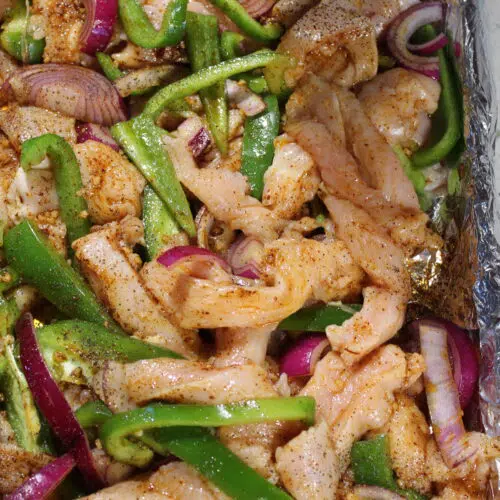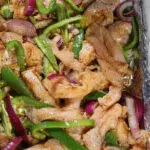 Print
Easy Sheet Pan Fajitas
Chicken, Onions, Peppers, all cooked on a sheet pan
Equipment
stove, sheet pan, knife, cutting board
Ingredients
1

lb

Chicken

or meat of choice

1

Green Pepper

other colors can be used

1

Onion

halved and sliced

¼

cup

Olive Oil

3

teaspoon

Chili Powder

1

tsp

Cumin

1

teaspoon

Garlic Powder

1

teaspoon

Salt

1

tsp

Black Pepper

1

tbsp

Red Pepper Flakes
Instructions
In a small mixing bowl combine olive oil, chili powder, cumin, garlic, salt, black pepper, and red pepper flakes

Toss chicken with oil and spices and lay out flat on a foil-lined baking sheet and spread evenly

Bake for 25-30 minutes until chicken internal temperature is 165°

Serve with warm tortillas, sour cream, salsa, guacamole or other favorite condiments
Nutrition
Please join our email list at top of the home page.
Follow us on FaceBook https://www.facebook.com/WeDishItUp/
on Pinterest https://www.pinterest.com/WeDishItUp/
Instagram https://www.instagram.com/wedishitup/
If you try this recipe, please stop back and let us know how it came out and if you made any changes.