A classic Rice Krispie Treat has always been one of my favorite sweets. It seems that they are always the perfect combination of sweet from the gooey marshmallow with a delicious crunch from the crispy cereal. Not to mention they are one of the most simple desserts to make with just three ingredients.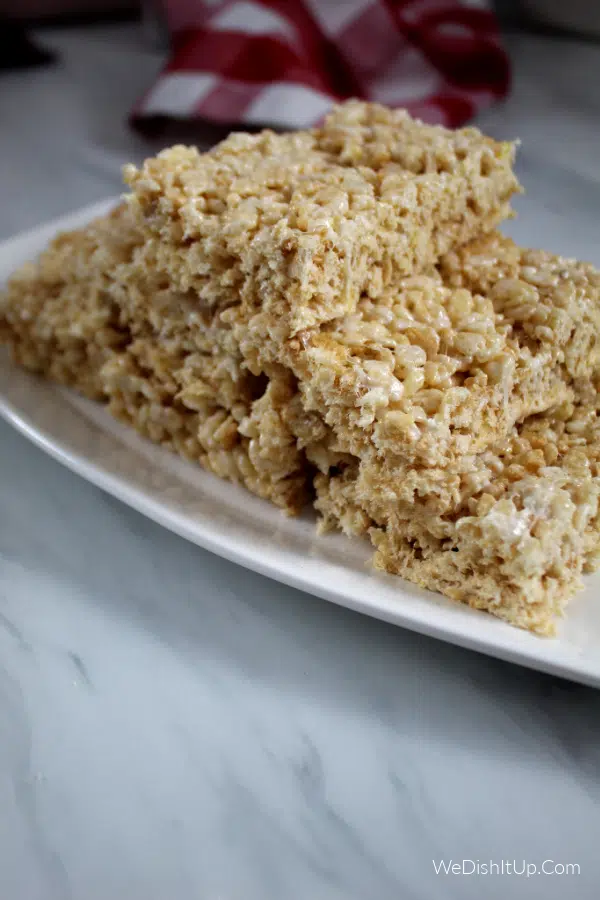 Rice Krispie treats are so simple to make you can keep them simple like this recipe or jazz them up by adding your favorite candies, dip them in chocolate, or even turn them into a Frankenstein crispy treat like me!
Suggested Add Ins :
M&M's
Chocolate Chips
Oreos
Reese's Cups
OTHER HINTS
Extra Marshmallows for extra gooeyness
Be sure to use Real Butter - Margarine isn't nearly as good.
Rice Krispie Treats can be colored, flavored or shaped for any holiday or event.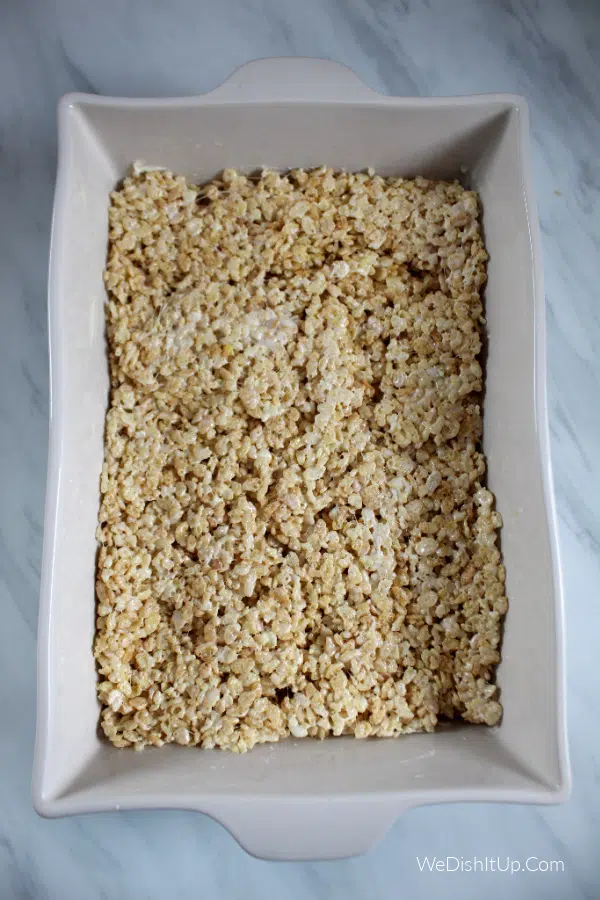 Can Rice Krispie Treats Be Made In Micro Wave ?
Yes Alternatively you can melt your butter and marshmallows in the microwave. I often make them this way if Im letting kids help because I don't like them around flames.
Other Fun Desserts and Snacks You May Like :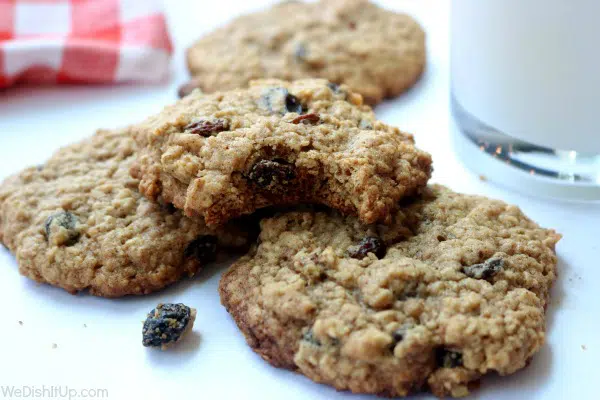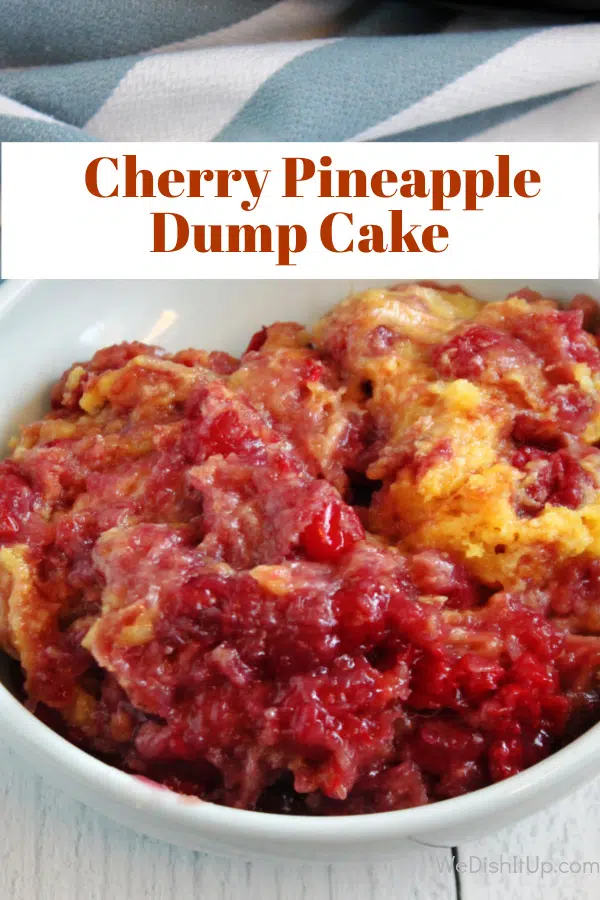 How to Make Classic Rice Krispie Treats
Ingredients Needed:
2 Tablespoons Butter
1 10 oz Bag of Mini Marshmallows
6 Cups Crispy Rice Cereal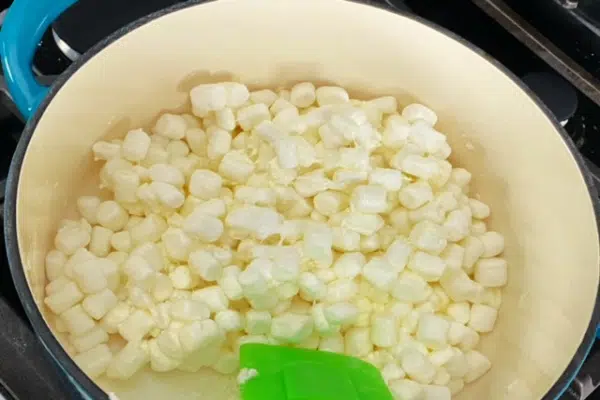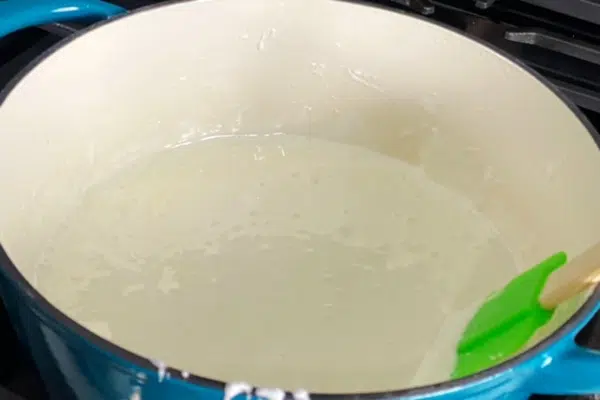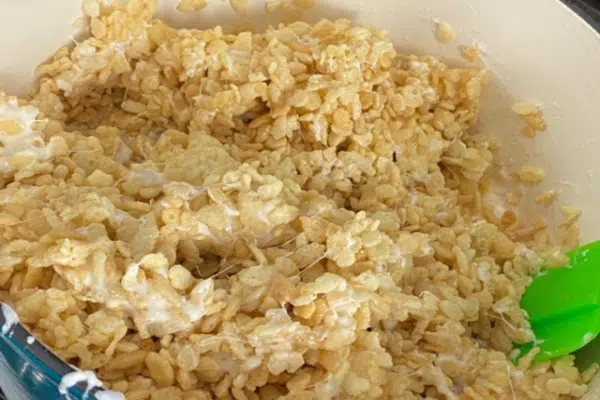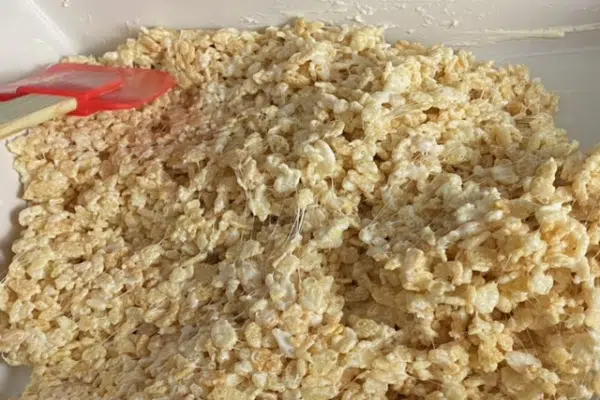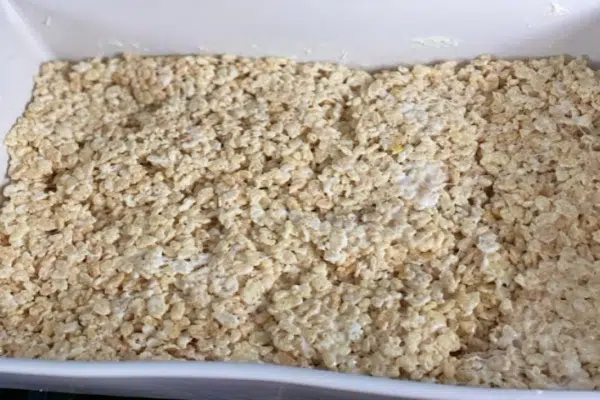 Be sure to store any leftovers in an airtight container and enjoy!
Print
Classic Rice Krispie Treats
Ingredients
2

tablespoon

Butter

1

10 Oz Bag

Mini Marshmallows

6

Cups

Crispy Rice Cereal
Instructions
Turn on a pan on medium heat

Stir in Marshmallows and coat with butter

Continue stirring until marshmallows are completely melted

Remove from heat and mix in crispy rice cereal

Press mixture into a 9x13 greased dish

Allow to cool for 30 mins - 1 hour until fully solidified