Restaurant Style Refried Beans are great. Pinto Beans cooked in chicken broth, with jalapeno, onions, garlic, cumin, and red pepper. Mashed and topped with cheese.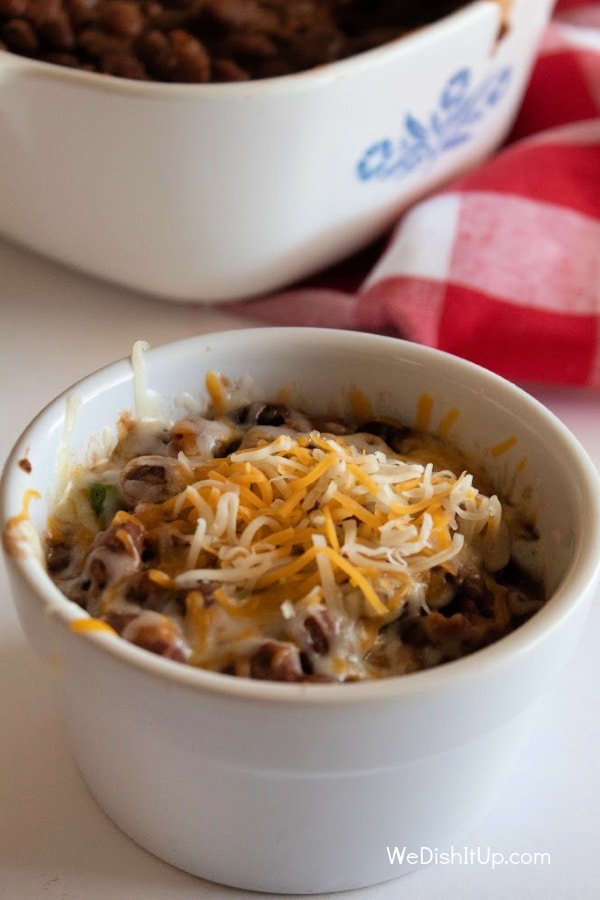 Restaurant Style Refried Beans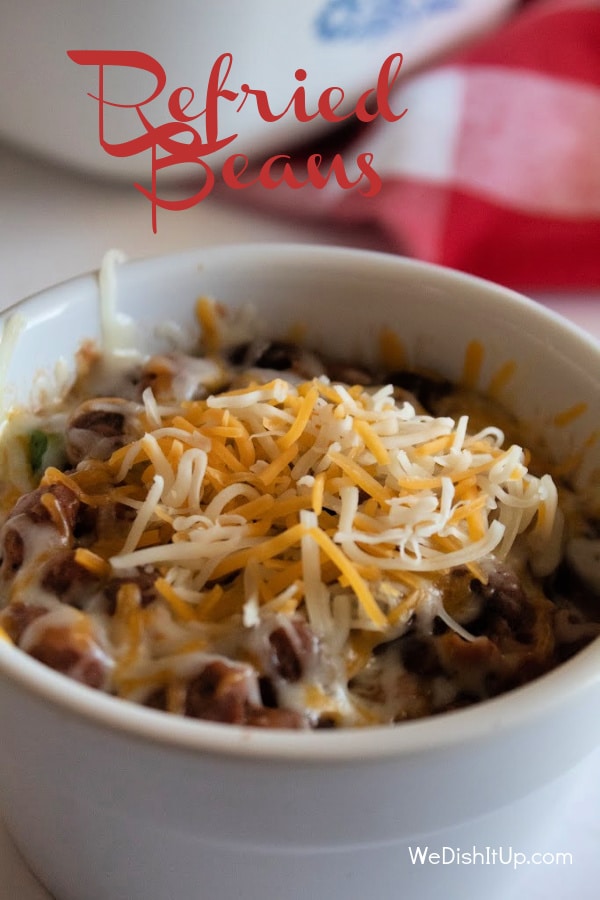 These spicy Restaurant Style Refried Beans are cooked in the instant pot and the perfect side dish with Easy Beef Enchiladas or Easy Sheet Pan Fajitas. When you go out for a Mexican meal it's not complete without rice and beans. Do you agree? However, we haven't been eating out much. With Joe living a Keto, low carb lifestyle and now the pandemic keeping us at home. It was time to explore a bean recipe. This one is great.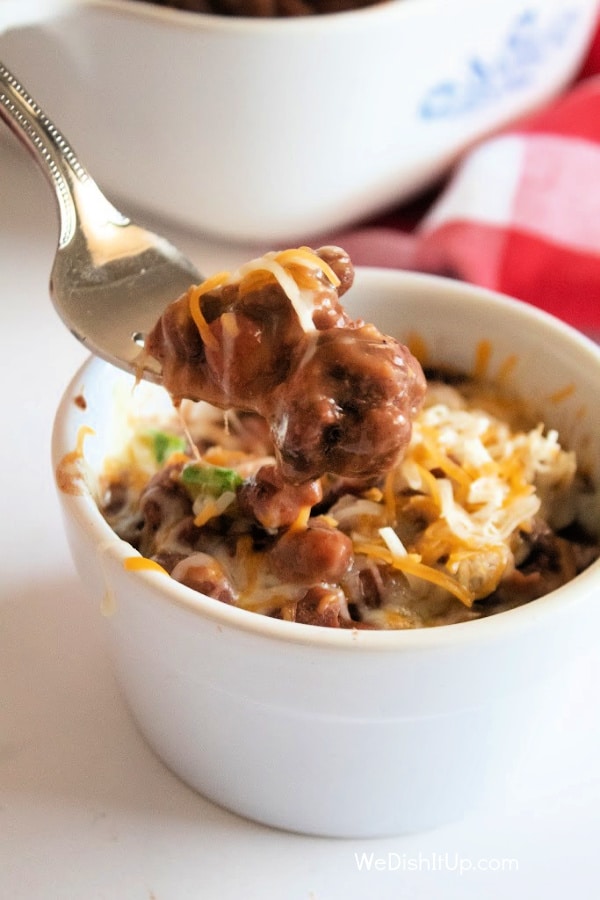 After deciding that I wanted to find an instant pot recipe, I did some research and came across a recipe at wellplated.com/instant-pot-refried-beans/ they looked great. After doing a little tweaking of the recipe, they were my own.
Making these beans really took me back to the 90"s when I was a Taco Bell Manager. Making the beans back in those days was a major production. You had to wash the beans, cook the beans in a pressure cooker, when they were done you used what looked like a hand drill. (for these I used an immersion blender) . They then had to sit refrigerated for a day and were put in big pans with lard added and refried. These days they get them in dehydrated and just add hot water.-Definitely not the same.
How to Make Restaurant Style Refried Beans :
INGREDIENTS NEEDED :
Dry Pinto Beans
Olive Oil
Yellow or White Onion
Fresh Jalapeno
Minced Garlic
Chicken Broth
Water
Kosher Salt
Black Pepper
Red Pepper
Cumin
Garnishes (optional)
Shredded Cheese
Chopped Onion
Sour Cream
Salsa
INSTRUCTIONS :
Place the pinto beans in a colander/strainer rinse them well. Pick out any damaged beans. Set the rinsed beans aside.
Set Instant Pot on Saute - add the oil, when it is hot, add onion and jalapeno saute , add garlic, pour a small amount of chicken broth in the pot and scrape any stuck-on bits from the pot. Add remaining chicken broth, water, salt, cumin , black pepper, and red pepper
Close and seal the instant pot cook on manual high for 45 minutes - natural release for 25 minutes - release any remaining pressure and open lid. Beans will have a lot of liquid, keep 2 cups of liquid - set aside - drain any remaining liquid
Return to Instant Pot with an immersion blender, blend until desired consistency adding the liquid that you set aside as needed.
Serve as is or can be refried in a cast iron frying pan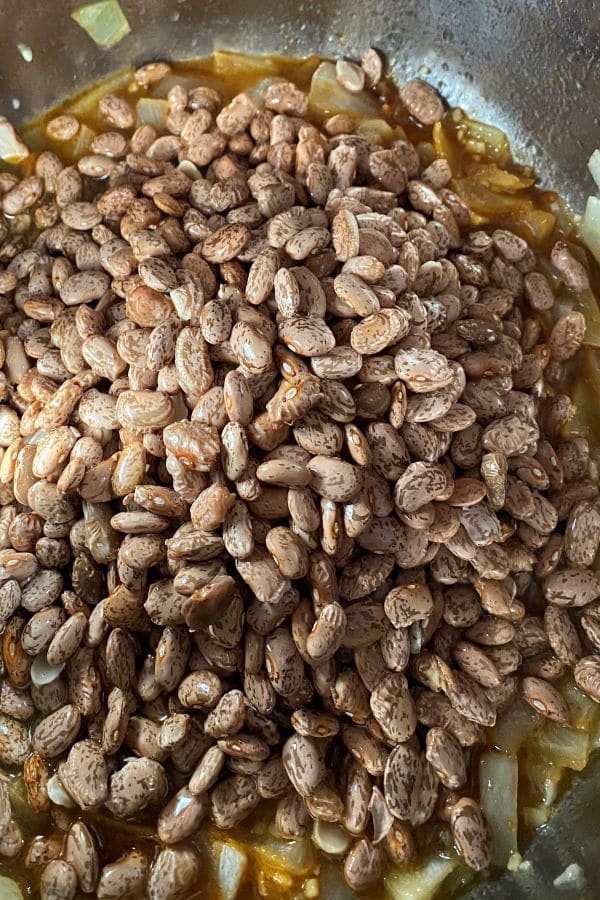 Beans in the Pot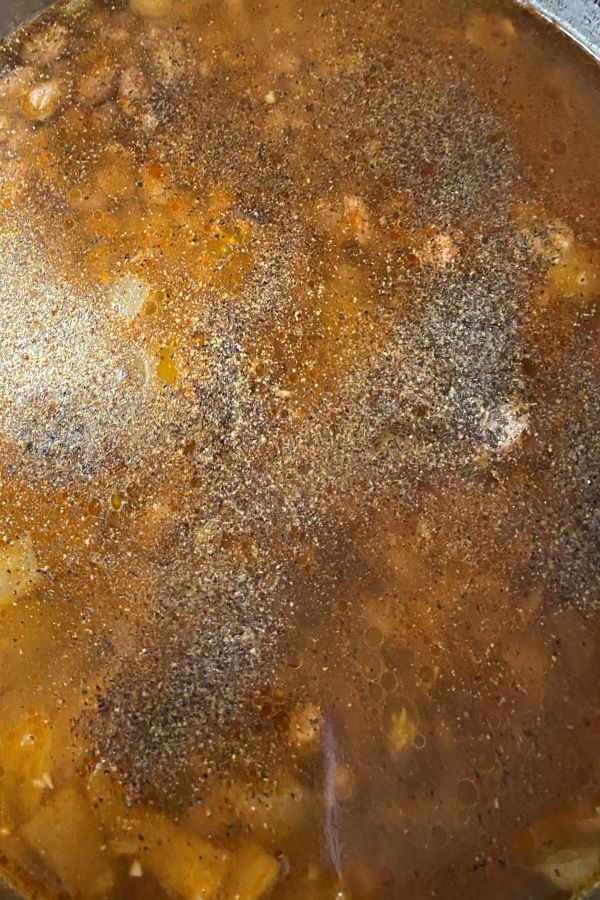 Cooking the Beans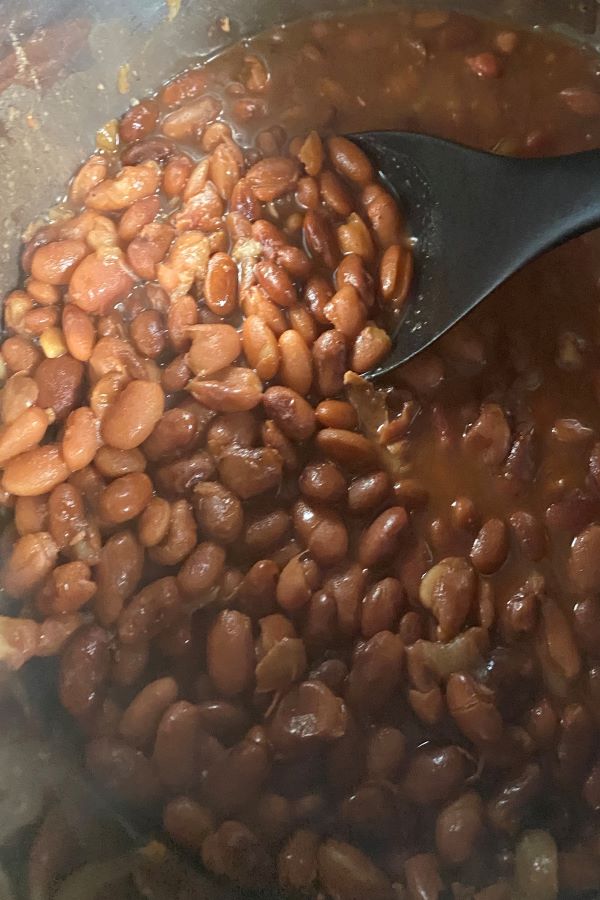 Cooked Beans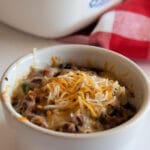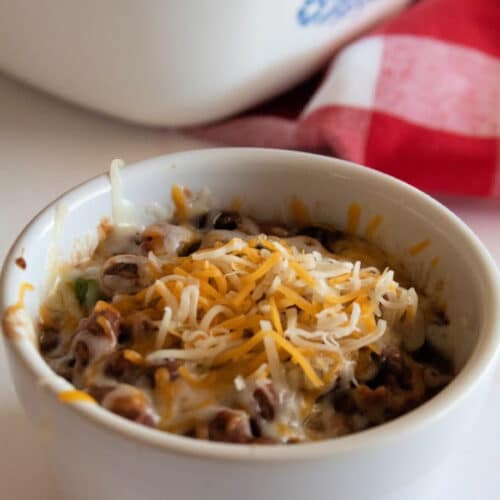 Print
Restaurant Style Refried Beans (Instant Pot)
Spicy Pinto beans with onions, jalapenos and spices
Equipment
Pressure Cooker

Immersion Blender
Ingredients
2

Cups

Dry Pinto Beans

1 lb bag

2

tsp

Virgin Olive Oil

1

Small

Yellow or white onion

Diced

1

Fresh Jalapeno

cored,seeded and diced

1

tbsp

Minced Garlic

4

cups

Chicken Broth

3

cups

Water

1

tsp

Kosher Salt

1

tsp

Cumin

½

tsp

Black Pepper

¼

tsp

Red/Cayenne Pepper
Optional Garnishes
Shredded Cheese

Chopped Onion

Salsa

Sour Cream

Guacamole
Instructions
Place the pinto beans in a colander/strainer rinse them well. Pick out any damaged beans. Set the rinsed beans aside.

Set Instant Pot on Saute - add the oil, when it is hot, add onion and jalapeno saute , add garlic, pour a small amount of chicken broth in the pot and scrape any stuck-on bits from the pot. Add remaining chicken broth,  water, salt, cumin , black pepper, and red pepper

Close and seal the instant pot cook on manual high for 45 minutes - natural release for 25 minutes - release any remaining pressure and open lid. Beans will have a lot of liquid, keep 2 cups of liquid - set aside - drain any remaining liquid

Return to Instant Pot with an immersion blender, blend until desired consistency adding the liquid that you set aside as needed.

Serve as is or can be refried in a cast iron frying pan