Almond Joy Cake Mix Cookies, Oh My! These cookies are so easy to make, a cake mix, chocolate chips, coconut, and almonds. They are fantastic. Very easy to make and you are going to love them.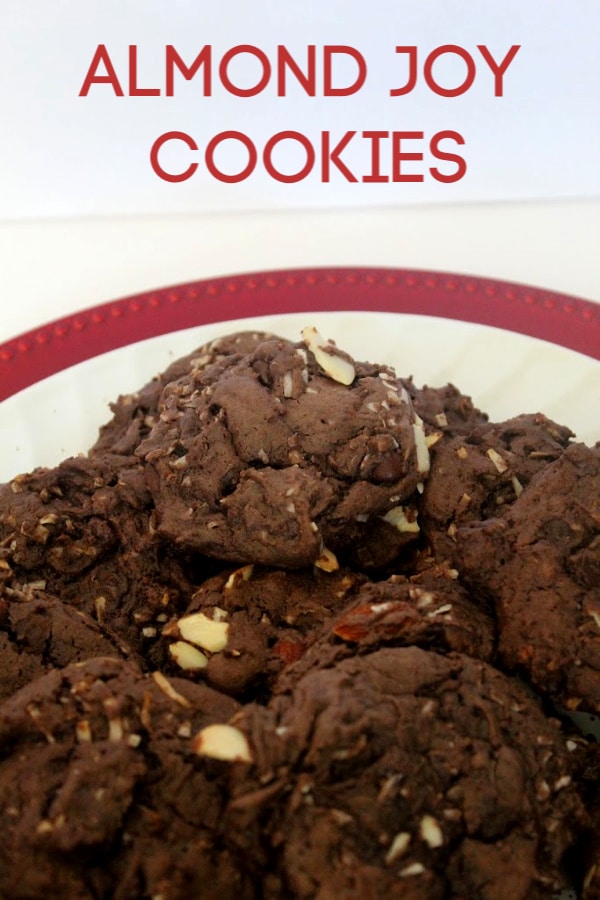 Almond Joy Cake Mix Cookies
In trying to get a jump on the holidays I have been focusing on cookies and other goodies. If you haven't tried Soft Oatmeal Raisin Cookies or Peanut Butter And Jelly Thumb Print Cookies check them out. Also, Peanut Butter Cheesecake Brownies are awesome.
Making these cookies are so quick and easy. If you have a chocolate cake mix and a few other ingredients that you probably have in your pantry, you can make these delicious cookies. They taste very similar to an almond joy candy bar. If you don't want the almonds you can make them without, making them more like a mounds bar. They say sometimes you feel like a nut and sometimes you don't-ha ha.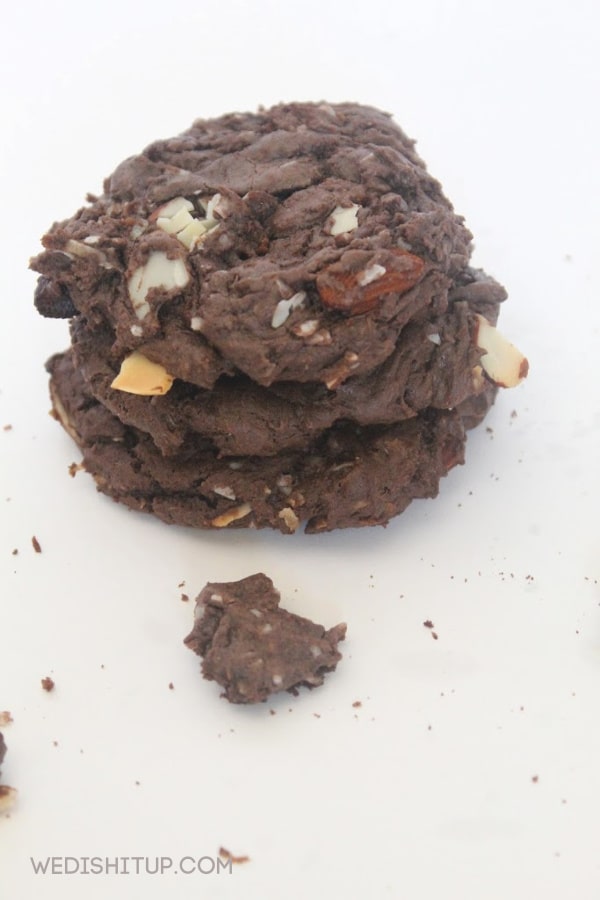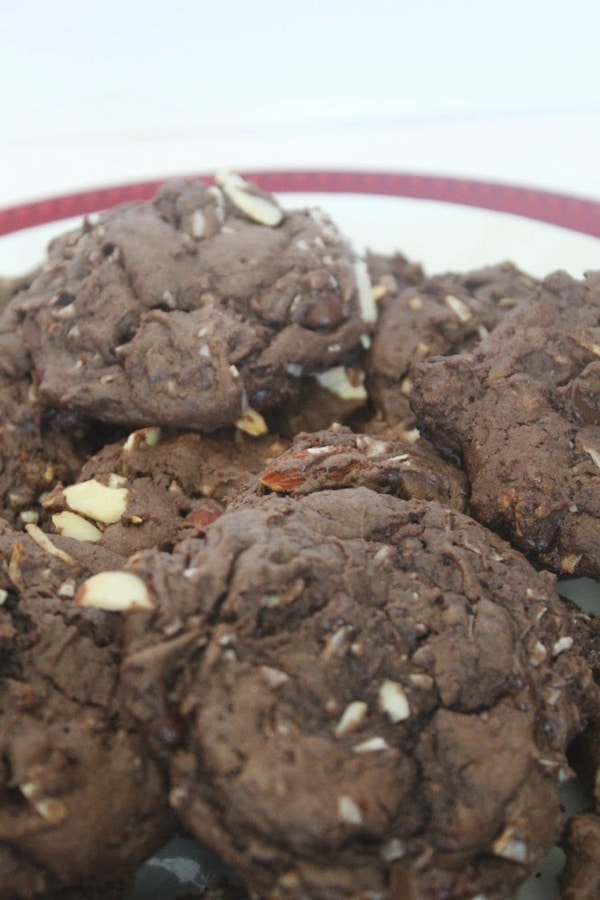 What you need to make Almond Joy Cake Mix Cookies:
Chocolate Cake Mix
Chocolate Chips
Flaked Coconut
Vegetable Oil
Eggs
Almonds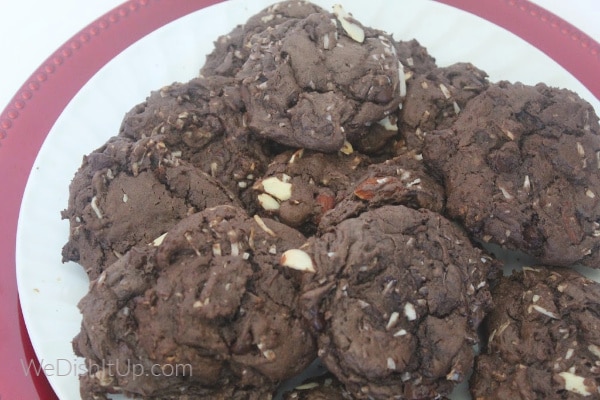 How to Make the Cookies: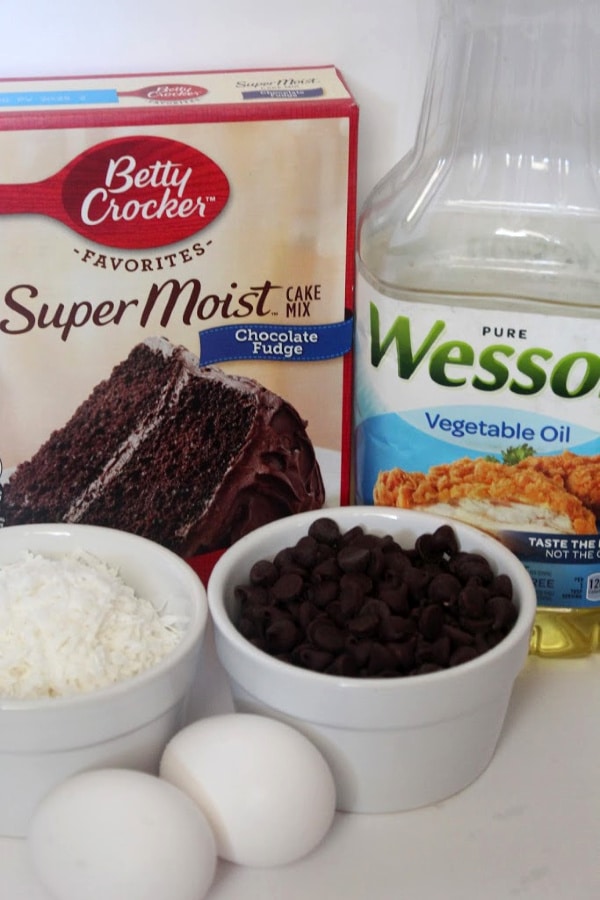 Ingredients for making Cake Mix Cookies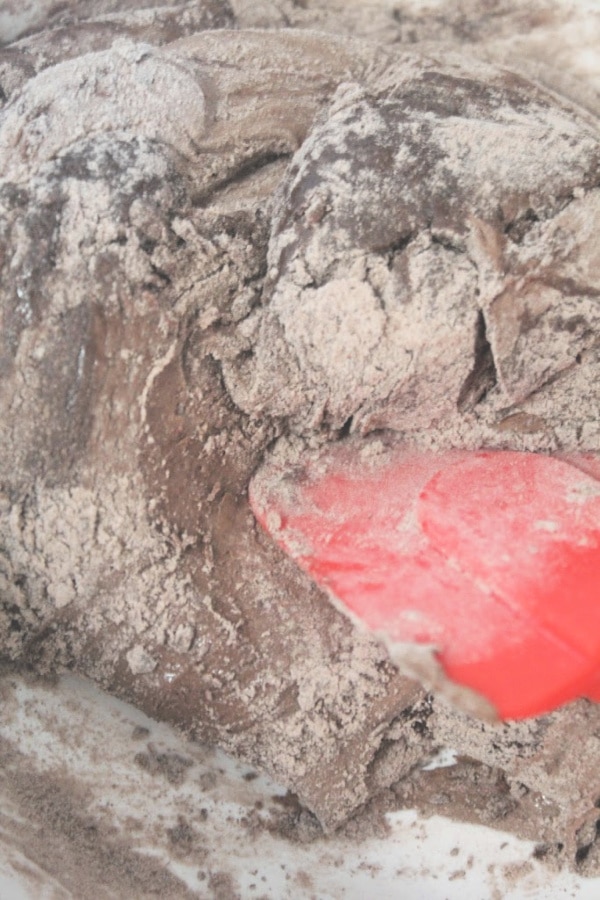 In Process in the Bowl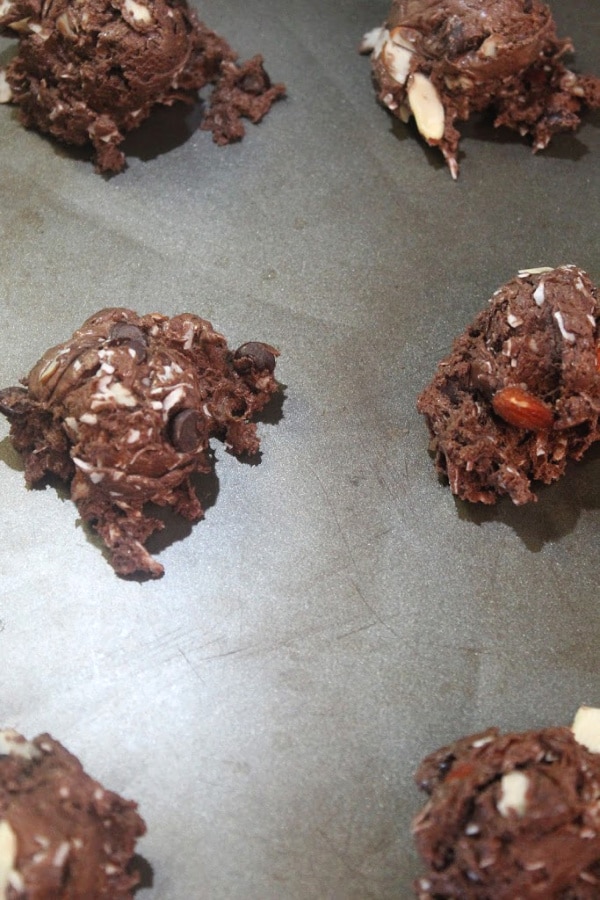 In Process on the cookie tray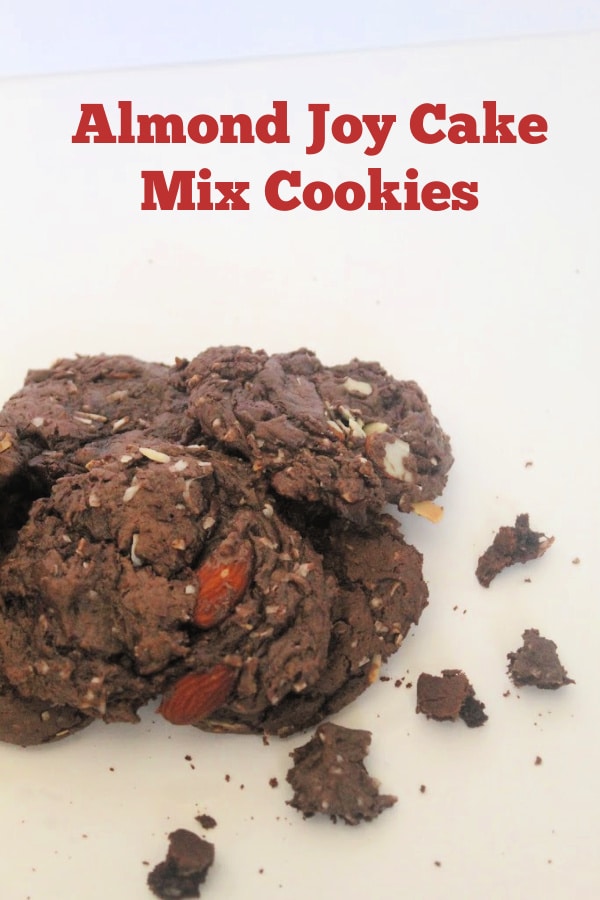 Finished Product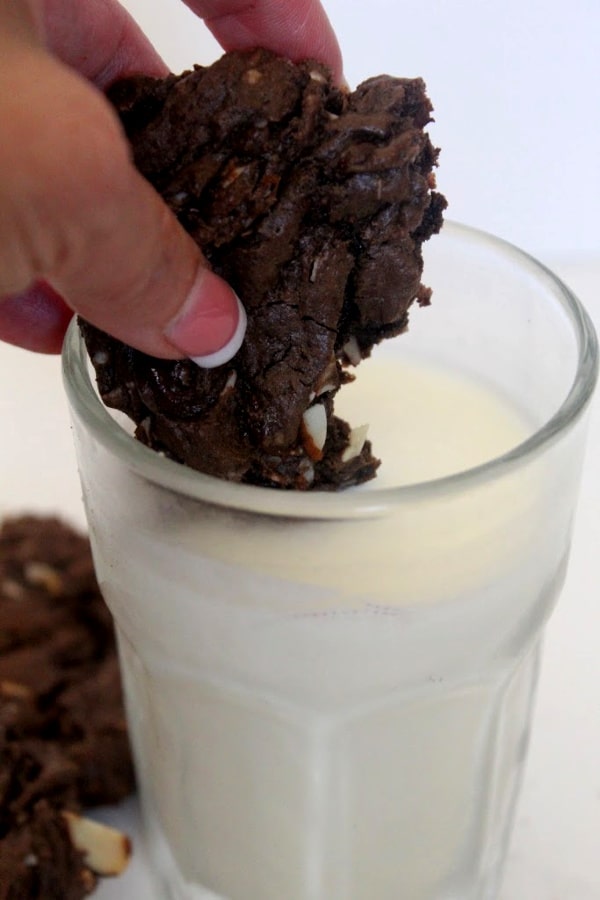 Cookies and Milk
Stay on the lookout for my upcoming recipes for holiday cookies and candy, I have been researching so many different recipes that I plan to share. If you have a favorite that you would like me to feature, please let me know. I am always looking for different ideas.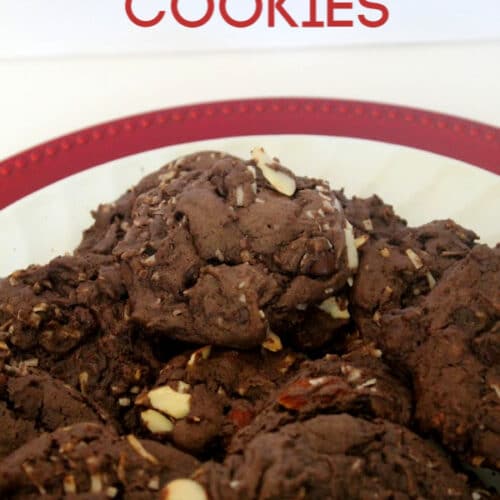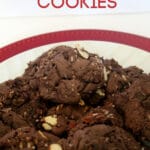 Print
Almond Joy Cake Mix Cookies
Chocolate cake, chocolate chips, coconut ,almonds
Ingredients
1

box

Chocolate Cake Mix

I used Pillsbury

1

cup

chocolate chips

1

cup

flaked coconut

½

cup

vegetable oil

1

cup

almonds

I used part whole and part sliced
Instructions
In a large mixing bowl, combine cake mix and oil and eggs - beat well with electric mixer

Stir in chocolate chips, coconuts, and almonds

Chill dough for 1-2 hrs in the refrigerator

Drop dough on to ungreased cookie sheet in round balls (heaping tsp)

Bake 8-10 minutes or until done

Cool and serve (or serve warm with milk ) YUM

Can be stored in an airtight container for 5-7 days
Follow me on Pinterest @ https://www.pinterest.com/WeDishItUp/
Follow me on Instagram @https://www.instagram.com/wedishitup/
On Facebook @https://www.facebook.com/WeDishItUp/
Join our email list at the top of the page