Extra Crispy Oven-Fried Drumsticks are as tasty and juicy as KFC. In my opinion anyway, however, you can just throw them in the oven at home. Avoiding the drive-thru or door dash.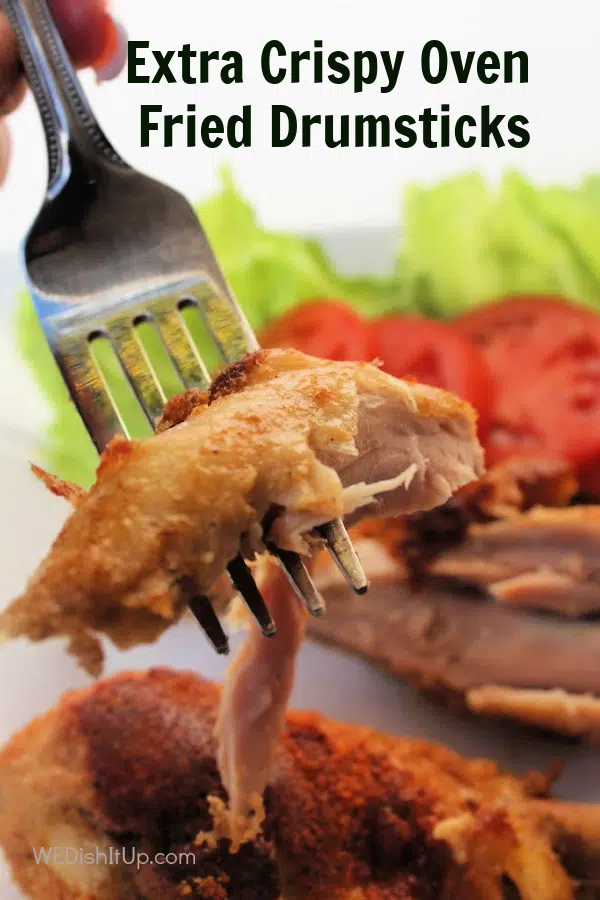 We eat a lot of chicken in our house. Rotating KETO JALAPENO POPPER CHICKEN CASSEROLE, Awesome Chicken And Biscuits Instant Pot, Buffalo Chicken Tenders. We were always chicken breast eaters until recently we started eating more thighs and legs. We love the Instant Pot Barbeque Chicken Thighs that I started making recently.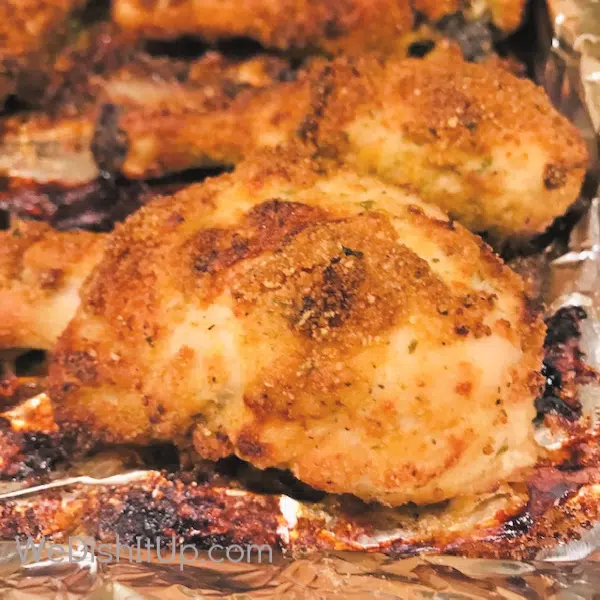 In October we went on vacation to California and stayed with my husband's brother and his wife. My sister in law is an excellent cook. She shared with me, this recipe for these Extra Crispy Oven-Fried Drumsticks. She tells me that only drum sticks work, haha. Not sure if that's true. Soon I will test it with thighs and see how they come out.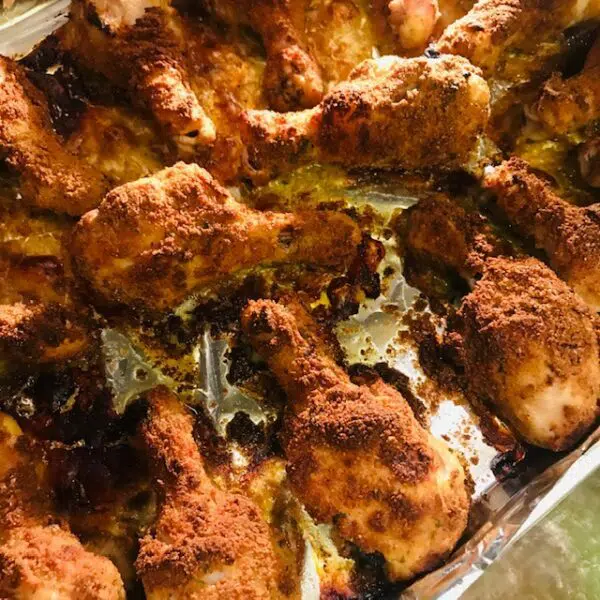 This chicken is very moist on the inside and crispy on the outside. The recipe is very simple, the drum sticks are dipped in melted butter, then battered with a mixture of bread crumbs, parmesan cheese, and a few spices.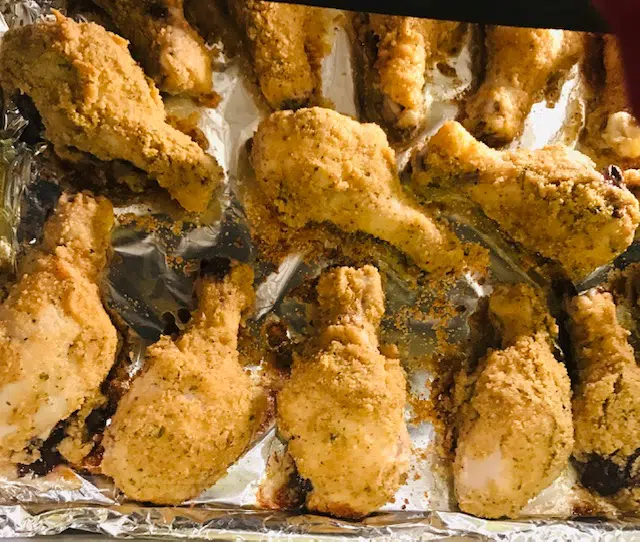 This chicken takes about an hour in the oven to cook, the trick to keeping it moist (in addition to the butter) is to keep it tented with aluminum foil. In the second half of the baking, you will want to take it off to let it get crispy.
When we were making these drumsticks it was for a large crowd. We were serving my husband's brothers and their wives. Nothing better than time with family. If it's in San Diego that makes it even better. Oh, how I miss the west coast, especially in the winter. My kids and those beautiful grandkids of mine keep me in Ohio.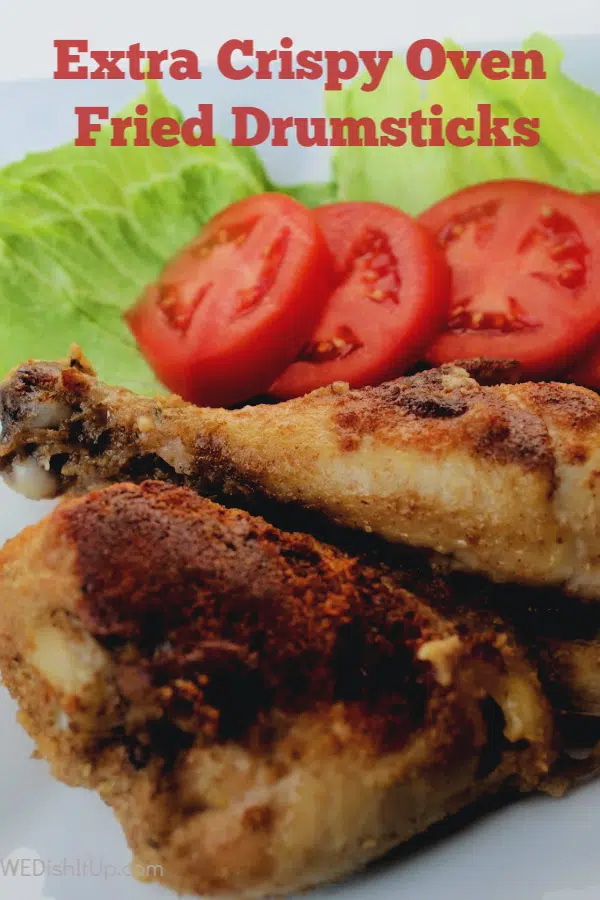 How To Make Extra Crispy Oven-Fried Drumsticks:
INGREDIENTS:
Chicken Drumsticks
Butter
Bread Crumbs
Parmesan Cheese
Paprika
Garlic Powder
Salt
Black Pepper
Making of the Extra Crispy Oven-Fried Drumsticks:
Pre-Heat Oven
Melt Butter
Combine bread crumbs, parmesan cheese, paprika, garlic, salt and pepper in a gallon bag
Pour Melted Butter in a bowl - Dip drumsticks in butter and completely cover
Shake in Coating Bag
Arrange drumsticks on a foil-lined baking sheets
Tent baking pan
Bake
Serve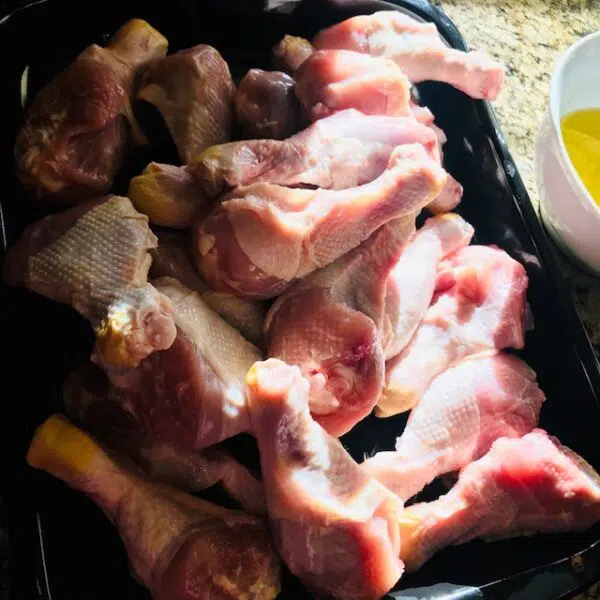 Raw Chicken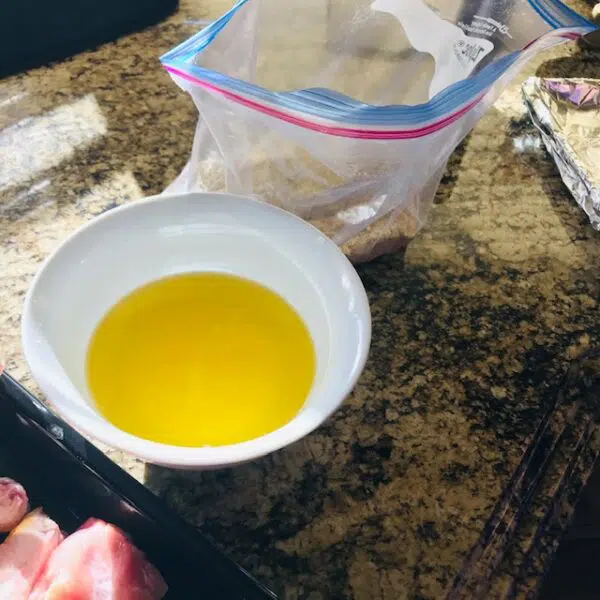 Butter for Chicken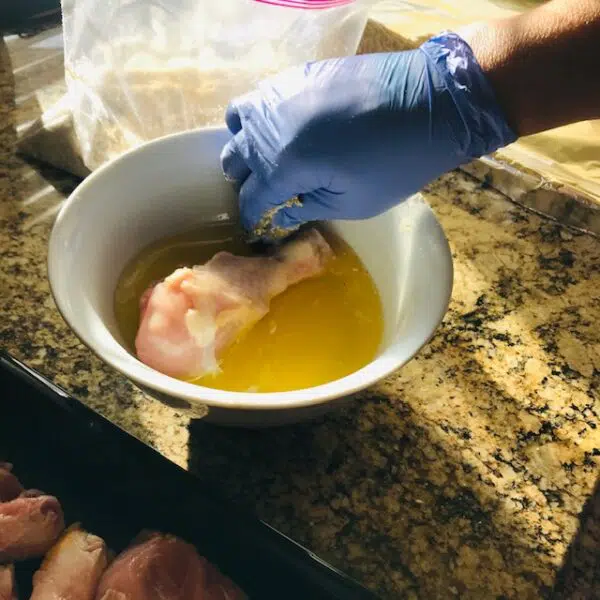 Dipping Chicken in Butter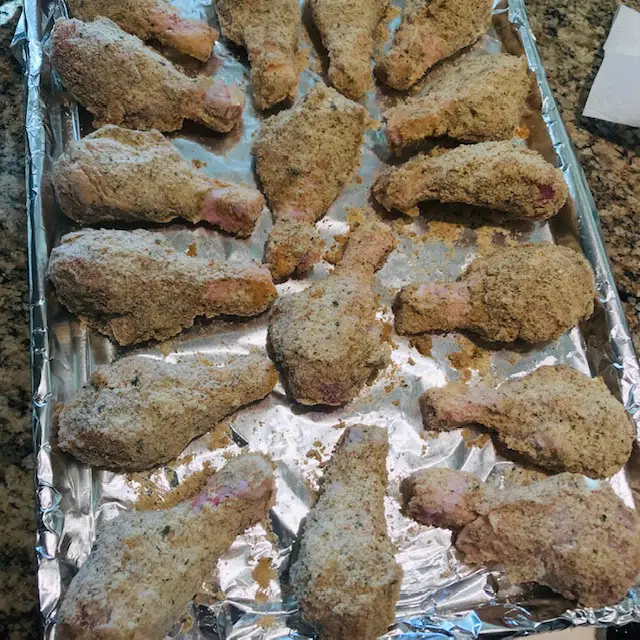 Chicken on Tray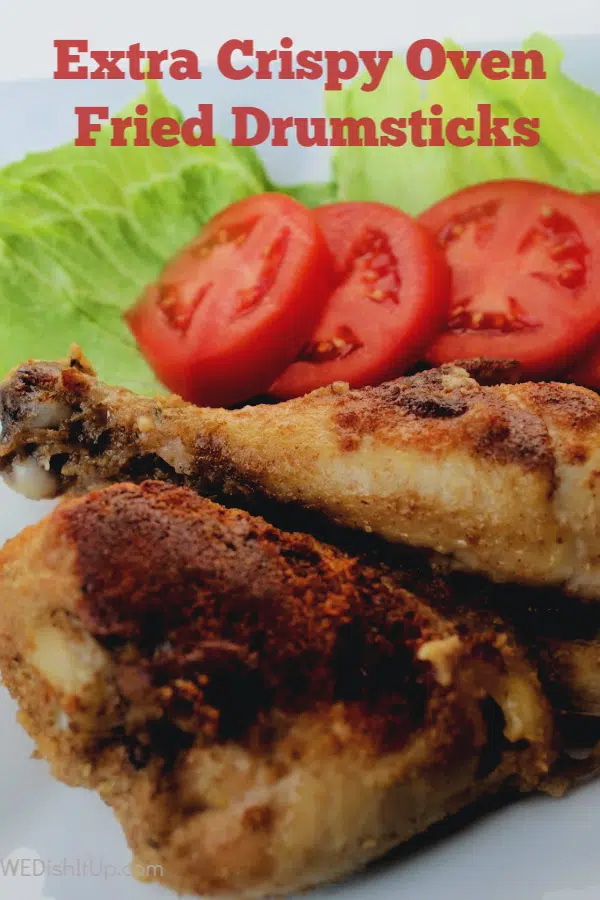 Storing leftover chicken :
Chicken can be stored in an airtight container in the refrigerator for 3-4 days.- Re-heat in oven or microwave - or eat cold.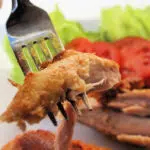 Print
Extra Crispy Oven Fried Drumsticks
Chicken, butter , bread crumbs , parmesan cheese
Ingredients
8-10

Drumsticks

1

cup

Butter

melted

1

cup

Bread Crumbs

1

cup

Parmesan Cheese

1

teaspoon

Paprika

½

tsp

Salt

½

teaspoon

Garlic Powder

½

teaspoon

Black Pepper
Instructions
Melt Butter Pour in Bowl For Dipping

In a large bag combine bread crumbs, parmesan cheese, paprika, garlic powder, salt and pepper

Dip chicken in melted butter, completely covering, drop into breading,

Arrange drumsticks on foil-lined baking pans, tent with foil

Bake for 30 minutes -remove tenting

Bake additional 30 minutes