This Strawberry Icebox Cake is no-bake and incredibly delicious. So easy to make with layers of strawberries, cool whip and graham crackers. Guaranteed to be a hit for guests of all ages.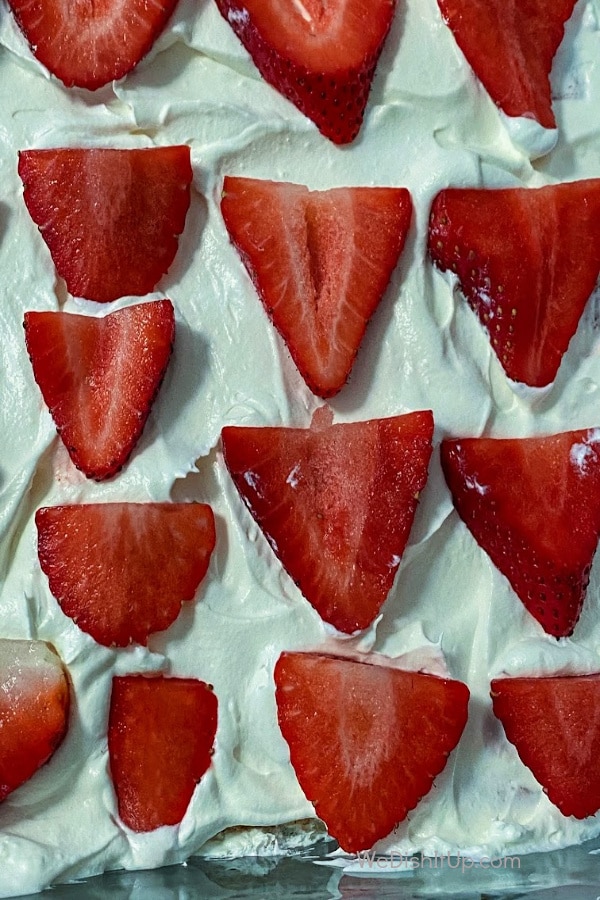 Strawberry Icebox Cake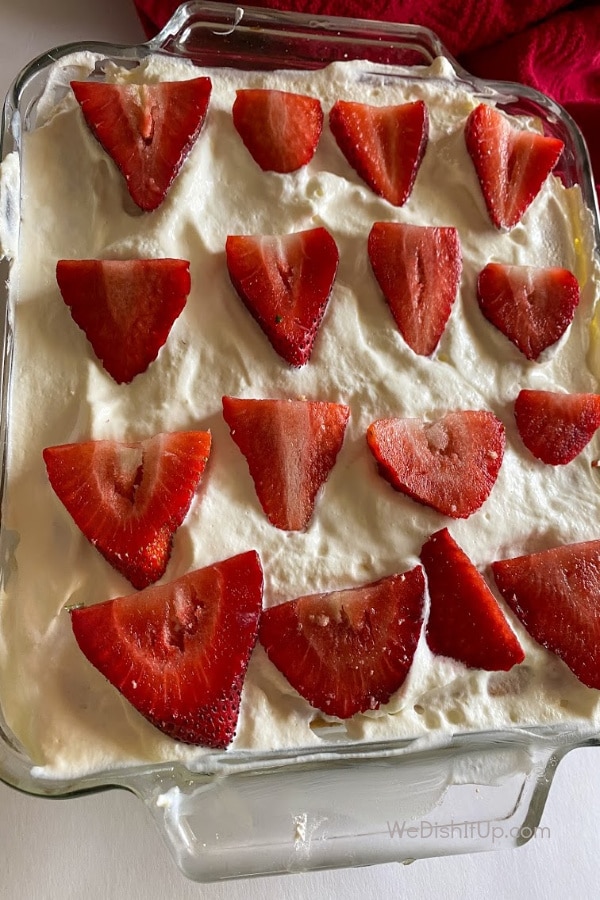 This dessert is incredibly easy to make. If you are looking for something you can throw together with the kids, this is it. Using just 3 ingredients makes it easy to avoid any confusion or mistakes. Desserts made with fresh strawberries are some of my favorites. My Mile-High Strawberry Jello Pie and the Strawberry Lemonade Cupcakes were both huge hits around my house.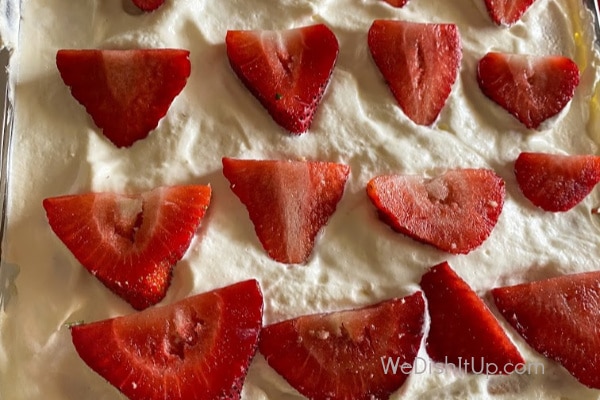 This Icebox Cake could be made with homemade whip cream, however, I chose to use cool whip. Once again I'm here to tell you if there is a short cut, take it. Especially if you are trying to cook or bake with kids or grandkids (and dogs) always take the easiest option.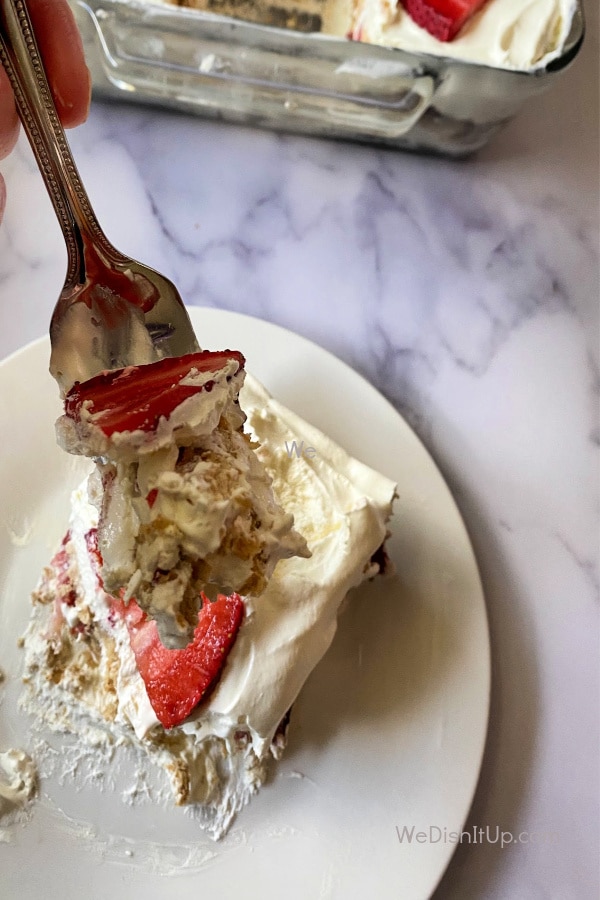 I do however hope to make it with homemade whip cream someday when I don't have helpers and have more time. Who doesn't love freshly made whip cream? Fluffy sweet and delicious.
How to Make Strawberry Icebox Cake (No Bake):
INGREDIENTS NEEDED :
Fresh Strawberries (hulled and sliced )
Graham Crackers
Cool Whip or homemade whip cream
INSTRUCTIONS:
Rinse hull and slice the strawberries
Spread a thin layer of cool whip on the bottom of baking a dish
Lay a layer of gram crackers in the dish
Spread a second layer of cool whip on to the graham crackers
Add sliced strawberries
Top with a second layer of crackers
More Cool Whip goes on next
A layer of strawberries on to the cool whip
One more layer of crackers , cool whip, and sliced strawberries
Refrigerate 3-4 hours
Cut and serve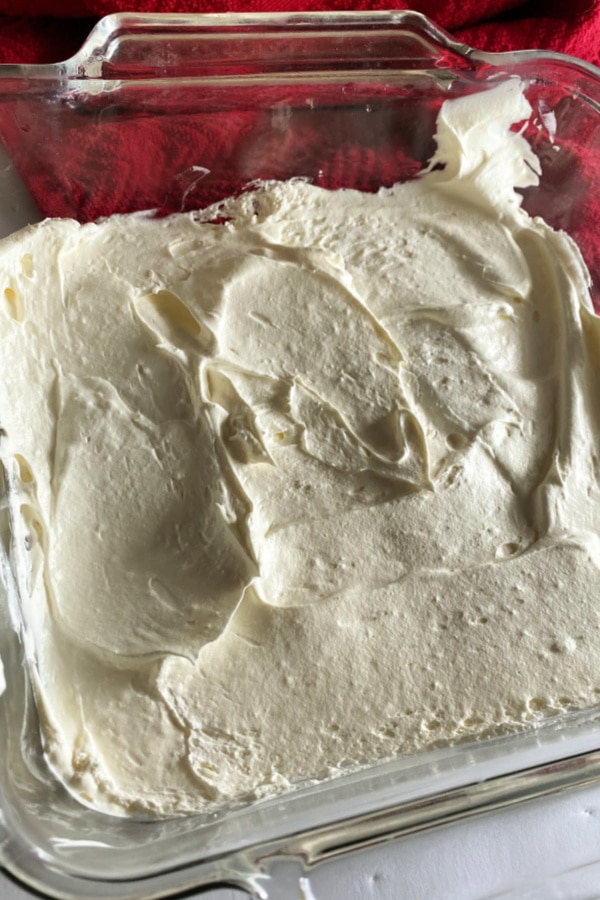 The First Layer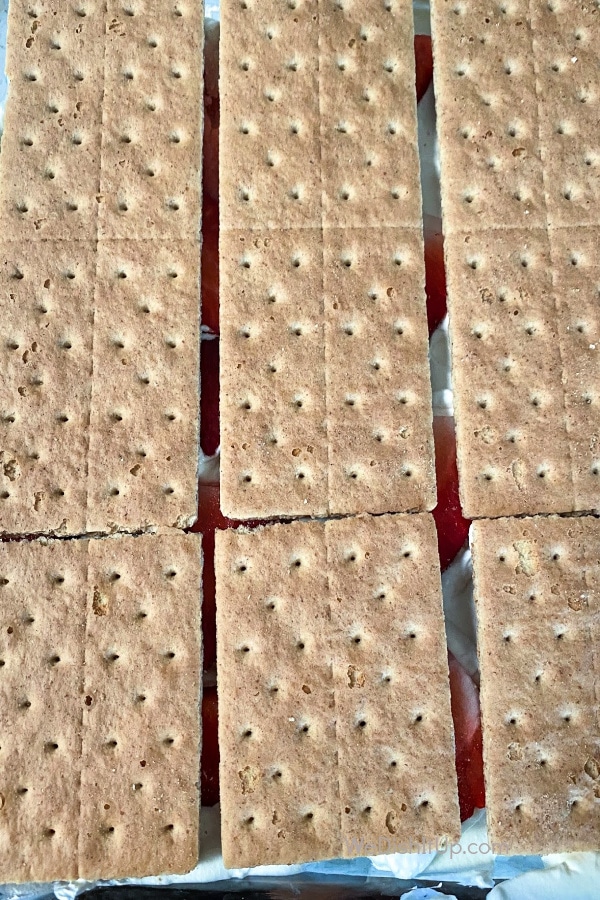 Graham Cracker Layer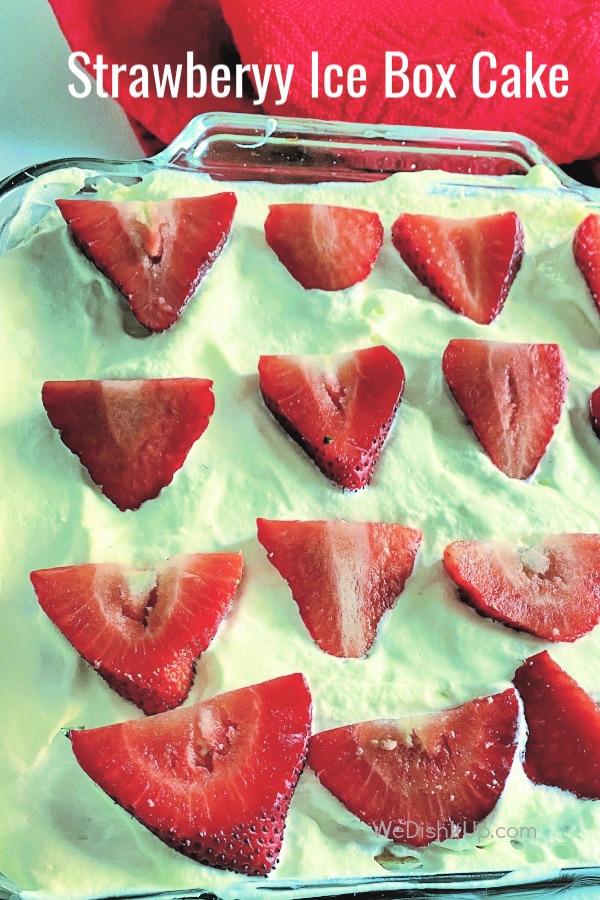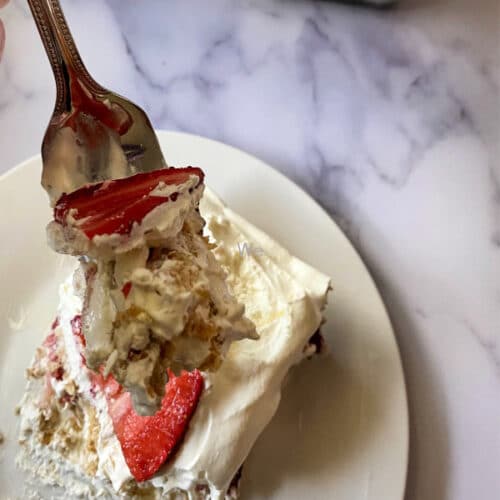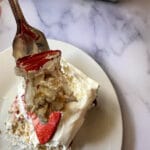 Print
Strawberry Icebox Cake
Fresh Strawberries, cool whip and graham crackers
Ingredients
3

Cups

Fresh Strawberries

Sliced

2

8 oz Tubs

Cool Whip

12

whole

Graham Crackers

if they arent a whole sheet -piece them together in the layers
Instructions
In an 8x8 inch baking pan -Spread a thin layer of cool whip

Lay a layer graham crackers

A second layer of cool whip, lay sliced strawberries on cool whip

continue to layer graham crackers ,cool whip and strawberries

Refrigerate for 3-4 hrs - cut and serve