This Poolside Pina-Colada is excellent. With frozen pineapple, pineapple juice, cream of coconut and malibu rum all blended together. Whether you are at the poolside or in your living room, you will love it.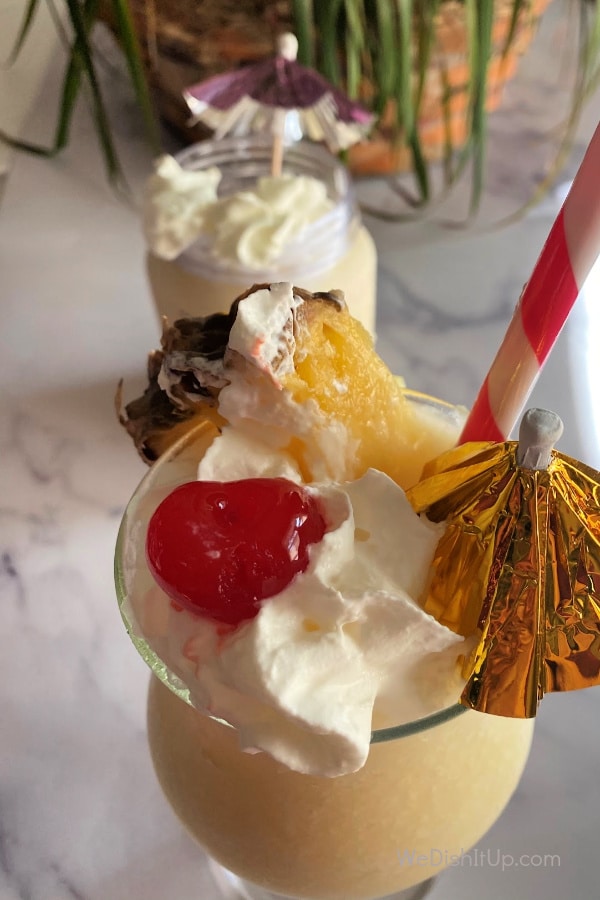 Poolside Pina-Colada
Although it is a little early for having drinks at the pool, a girl can dream. Normally I am not a pina colada drinker. My drink of choice is anything with tequila-The Best Skinny Jalapeno Margarita, Skinny Blackberry Margarita are both delicious. Have you tried them? However, I happened to have some malibu rum and some frozen pineapple on hand. Therefore, thought I would see what I could whip up.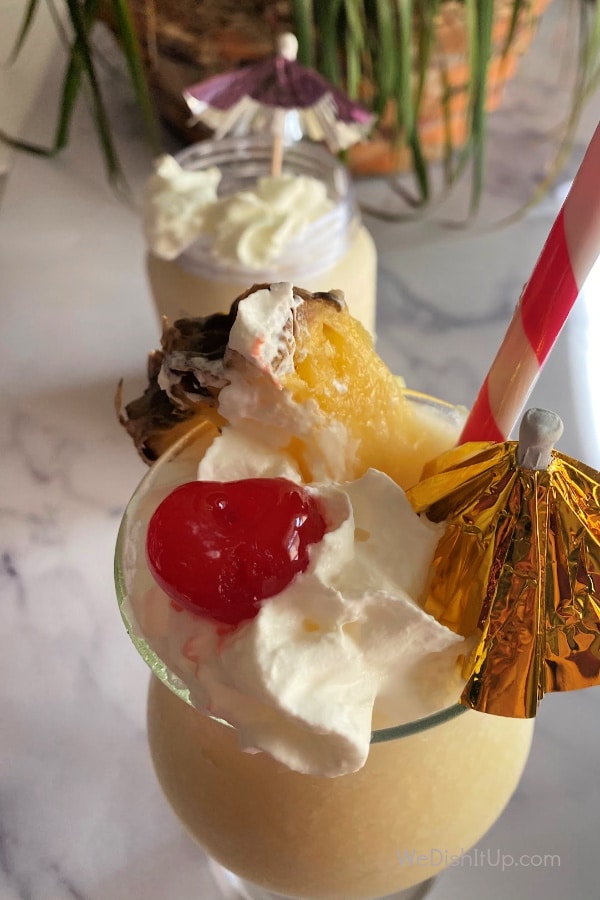 So if you are like me, you have probably been daydreaming about hot summer days and nights.it will probably be another month or so before it is warm enough here in Ohio to open my pool. Praying that life will be back to normal by then. I guess probably our new normal will never be the same.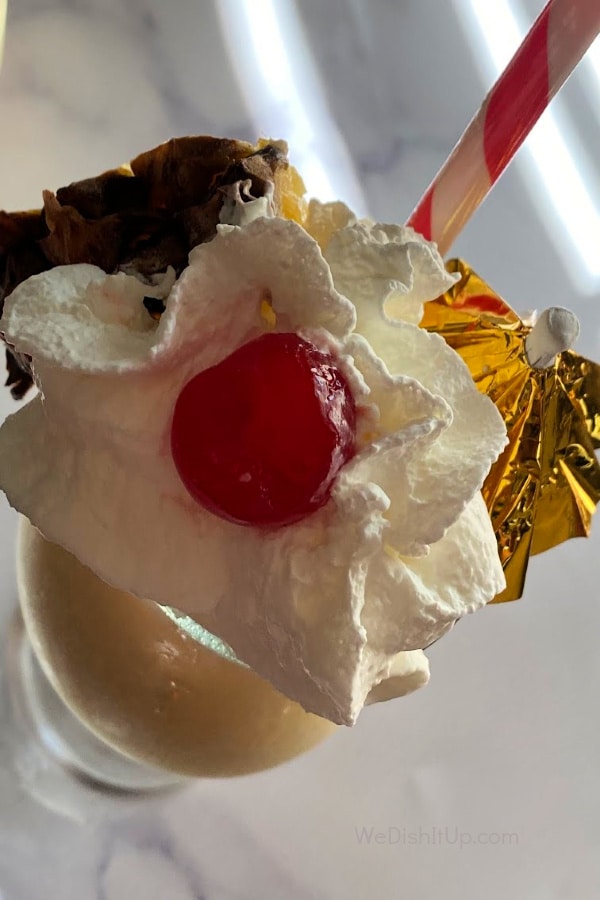 What is a Pina Colada?-https://en.wikipedia.org/wiki/Pi%C3%B1a_colada
The piña colada is a sweet cocktail made with rum, cream of coconut or coconut milk, and pineapple juice, usually served either blended or shaken with ice. It may be garnished with either a pineapple wedge, maraschino cherry, or both.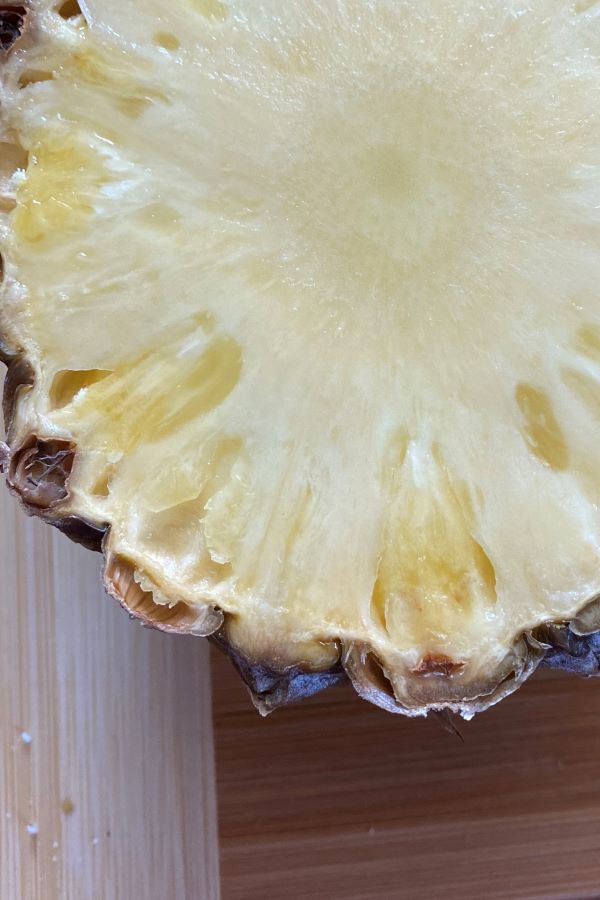 Pineapple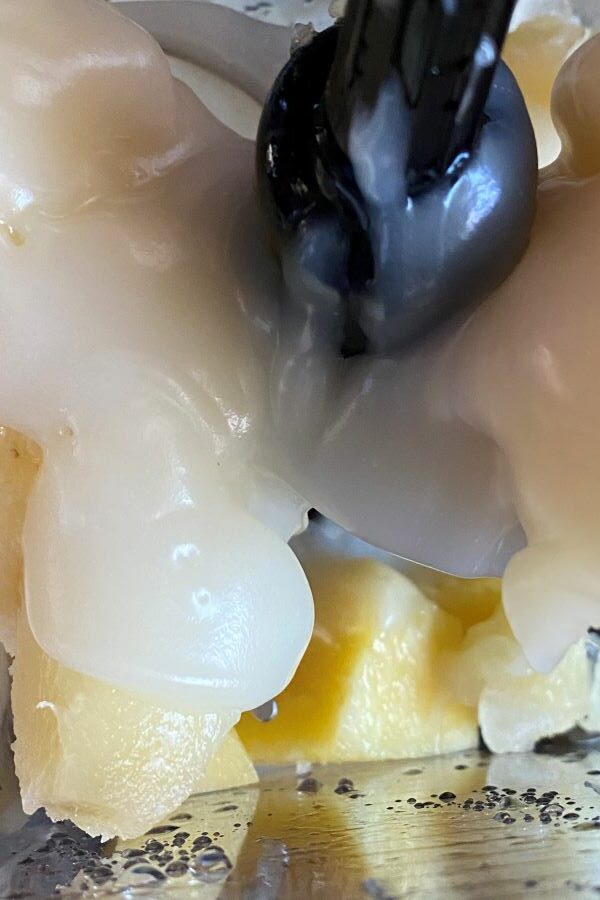 Mixing the Drink
How to Make the Poolside Pina-Colada :
INGREDIENTS NEEDED :
Frozen Pineapple
Pineapple Juice
Ice
Cream of Coconut
Rum
Fresh Pineapple
Whip Cream
Cherry
Straw and Umbrella (optional)
INSTRUCTIONS :
In a blender or food processor - blend frozen pineapple,ice,rum, cream of cocoa
Pour into glass
Garnish with fresh pineapple, whip cream, cherry, umbrella and straw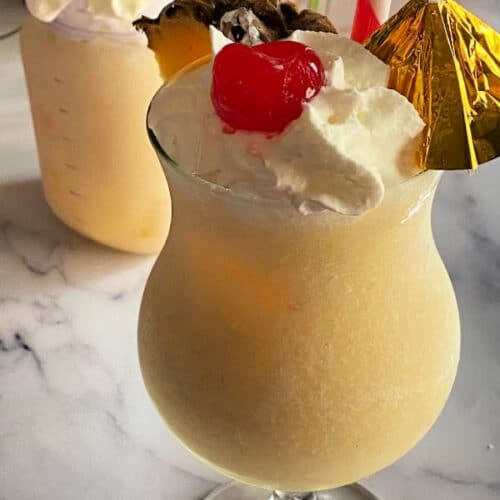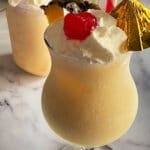 Print
Poolside Pinacolada
Pineapple,rum, cream of coconut, pineapple juice
Ingredients
1

cup

Ice

1

cup

Frozen diced pineapple

4

oz

Pineapple juice

4

oz

Rum

I used Malibu

2

oz

Cream of coconut

Whip cream or Redi-whip

garnish

2

Maraschino cherries

garnish
Instructions
In a blender add ice, frozen pineapple, pineapple juice, cream of coconut and -blend until desired consistency

Pour into 2 glasses -top with whip cream, cherry, straw and an umbrella (optional)

Grab a lounge chair and enjoy
Follow me on Pinterest @https://www.pinterest.com/WeDishItUp/