This Easy Christmas Fudge is just that. 4 simple ingredients all put in the microwave. Pretty and all swirled together. You are going to love it.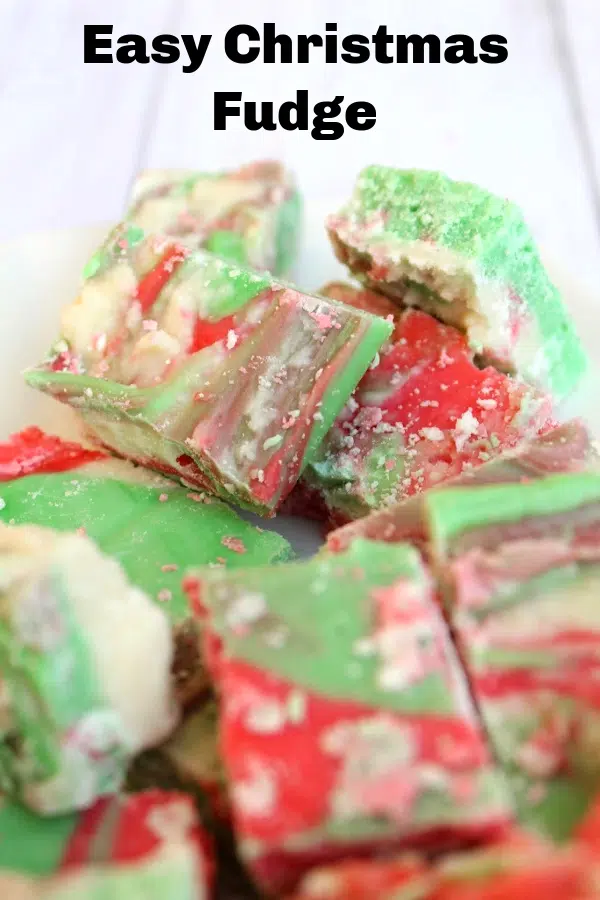 Easy Christmas Fudge
As I mentioned when we shared Home Made Christmas Mints. Making candy of any sort has always been scary to me. Every time I ever attempted to make fudge, it was always a huge fail. All that getting it to exactly the right texture and having to use a candy thermometer. Every attempt made it came out hard as a rock or really soft and runny that you had to eat with a spoon.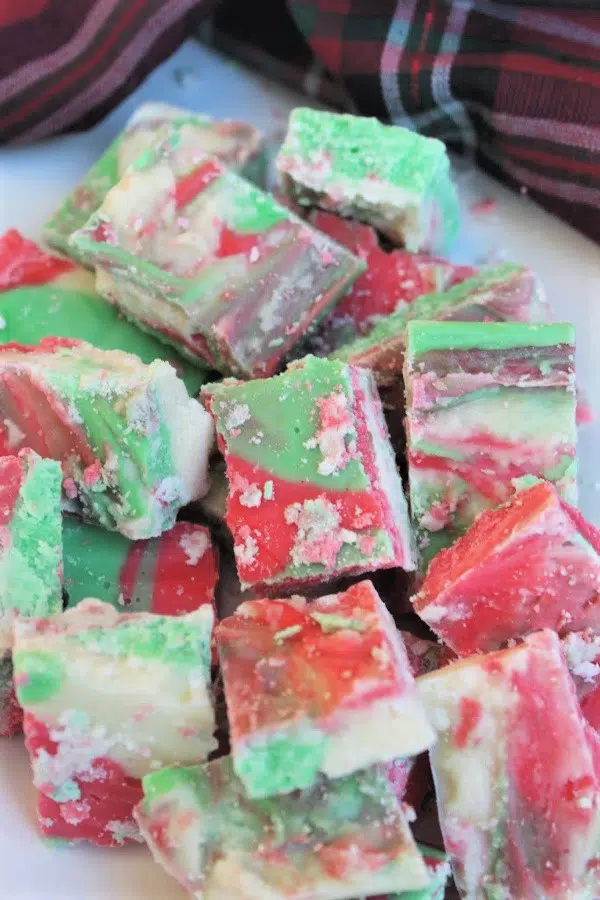 All of my kids knew well they were growing up, that if there was going to be any fudge or bark through the holidays, dad would be making it. Dad is great at making the thick fudge with fluff that looks awesome and tastes great. My mother also makes great fudge but hers is thinner, pretty much just Hershey 's dark powdered chocolate, sugar, and butter. I love this version because its what I grew up eating, however, it was so sweet it gives you a toothache -haha.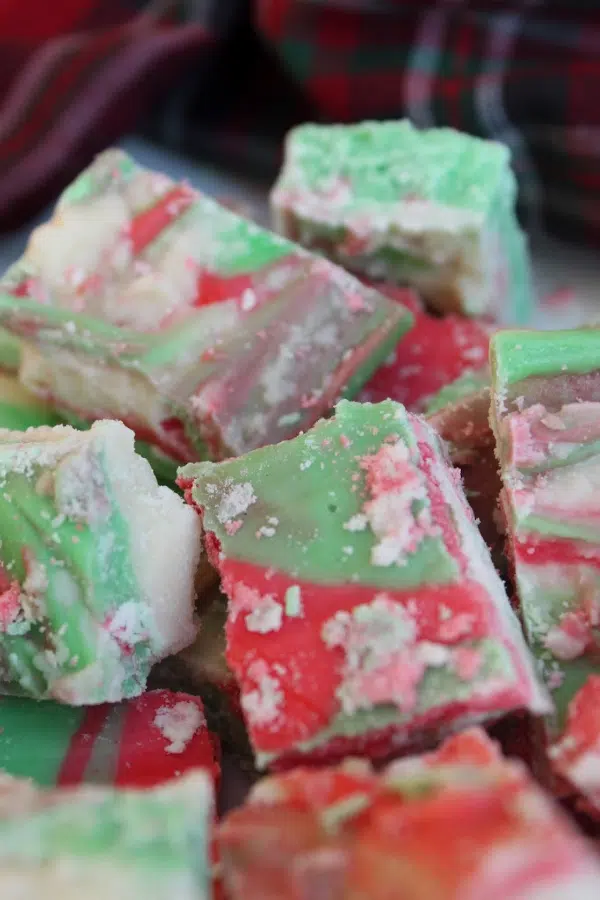 When I found this recipe that only took 4 easy ingredients and could be thrown in the microwave, I was so excited. Could this really be so simple? Turns out it can be. And it is made with white baking chips which are my absolute favorite at the moment. I was never a fan in the past but have developed an addiction to them. If they are in the house, I am eating them non stop. Clearly not good for my waistline.
Ingredients Needed to Make Easy Christmas Fudge :
White Vanilla Baking Chips
Vanilla Frosting
Vanilla
Red Food Coloring
Green Food Coloring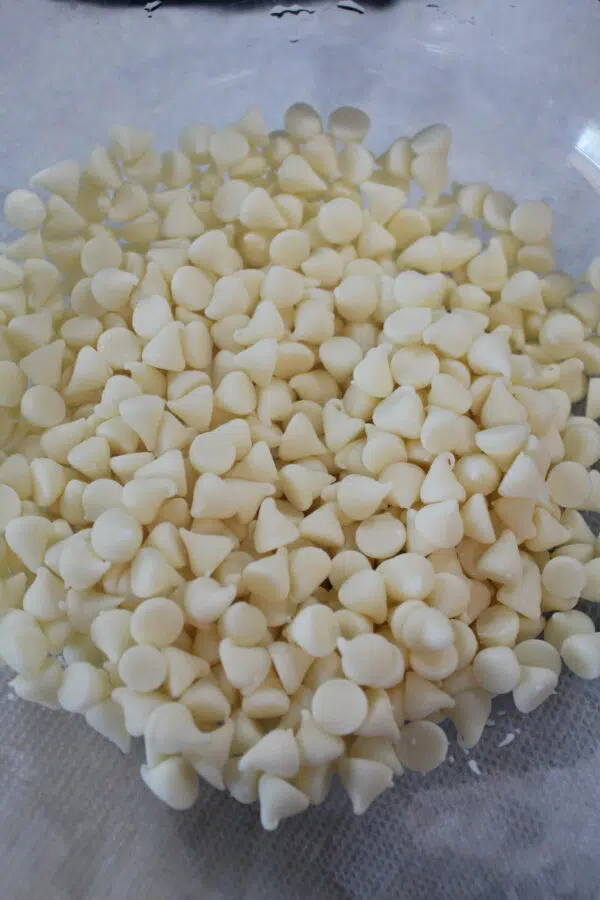 White Chips In Bowl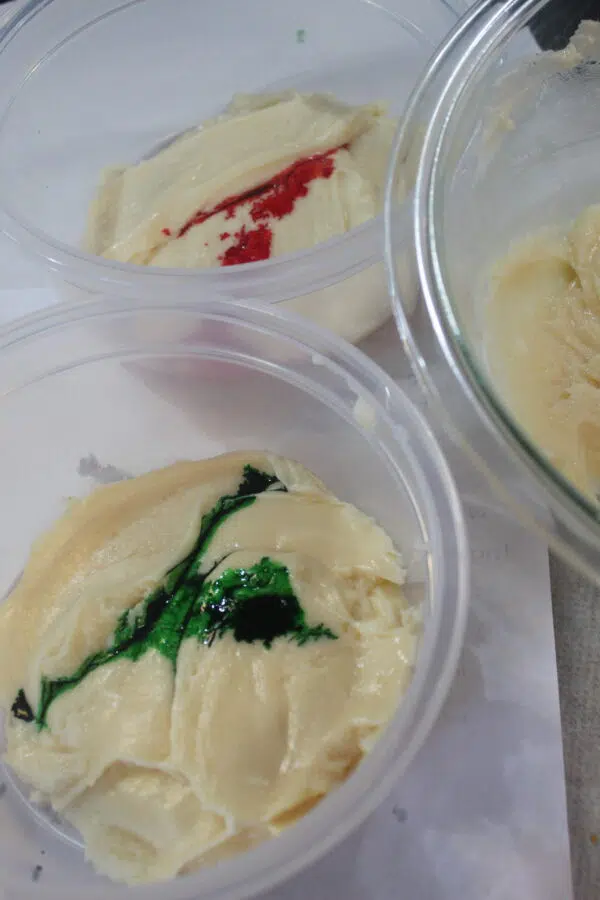 Coloring The Fudge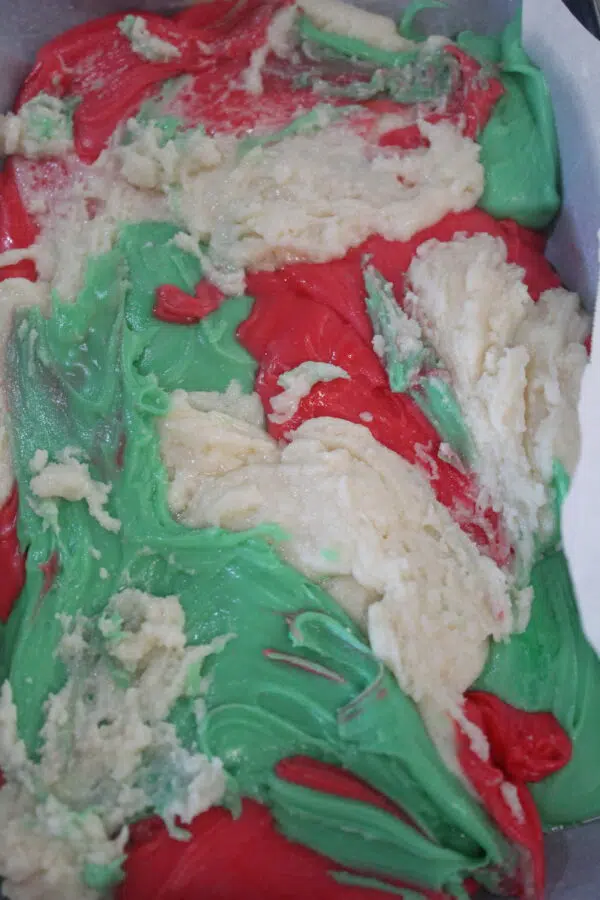 In Process Fudge
The Fudge is Swirled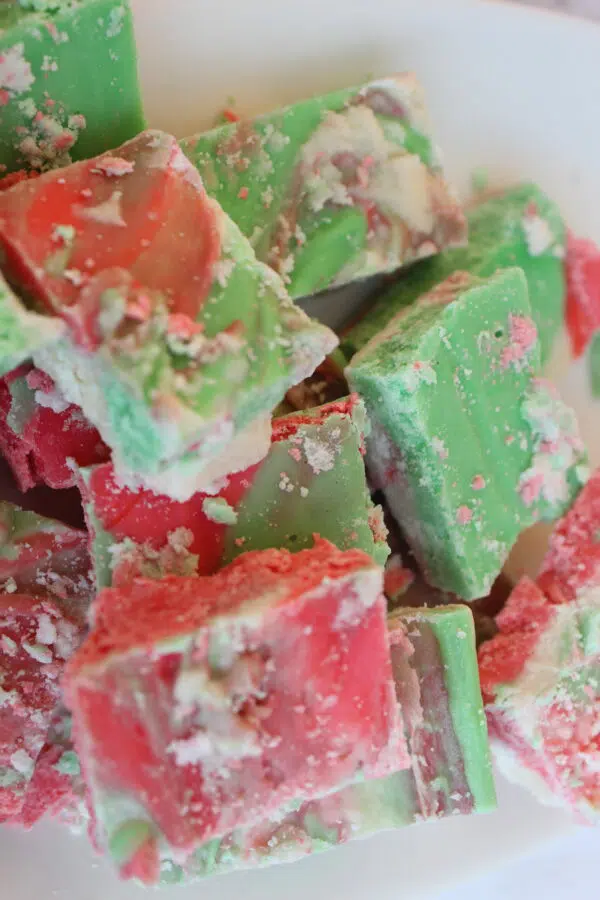 Print
Easy Christmas Fudge
White Baking Chips, Vanilla Frosting, Vanilla Extract, and Food Coloring
Ingredients
1

12 oz Bag

White Baking Chips

I used Nestle

1

Container

Vanilla Frosting

I used Betty Crocker

1

teaspoon

Vanilla Extract

6

Drops

Red Food Color

6

Drops

Green Food Color
Instructions
Line an 8 -inch square pan -with foil,leave foil over hanging on both ends. Spray foil with food release

Place the morsels in a large bowl and microwave for approximately 1 minute, then stir. Microwave another 30 seconds until the mixture is very smooth.

Spoon in the can of frosting and vanilla extract mix well. Microwave for another 30 seconds if necessary continue to microwave 15 seconds at a time until the mixture is smooth.

Place ¾ cup fudge mixture into 2 small bowls, leave remaining ⅓ untinted . Tint 1 bowl green and 1 bowl red-adding food coloring until the desired color.

Drop heaping tablespoons of green, red and white fudge mixture on the bottom of the baking dish, create a random pattern. Pull a butter knife or spatula through the layers of fudge to make a marbled effect. Refrigerate uncovered until set, approximately 1 hour.

Remove from pan by lifting foil ,peel foil away and cut in 8 rows or desired size.