The Best Key Lime Pie is very quick and easy to make. It is so yummy with a tart creamy filling. A Premade Pecan Crust made it no-bake. With limes, sweetened condensed milk, sour cream, vanilla yogurt, and confectionary sugar. You will think you are in heaven.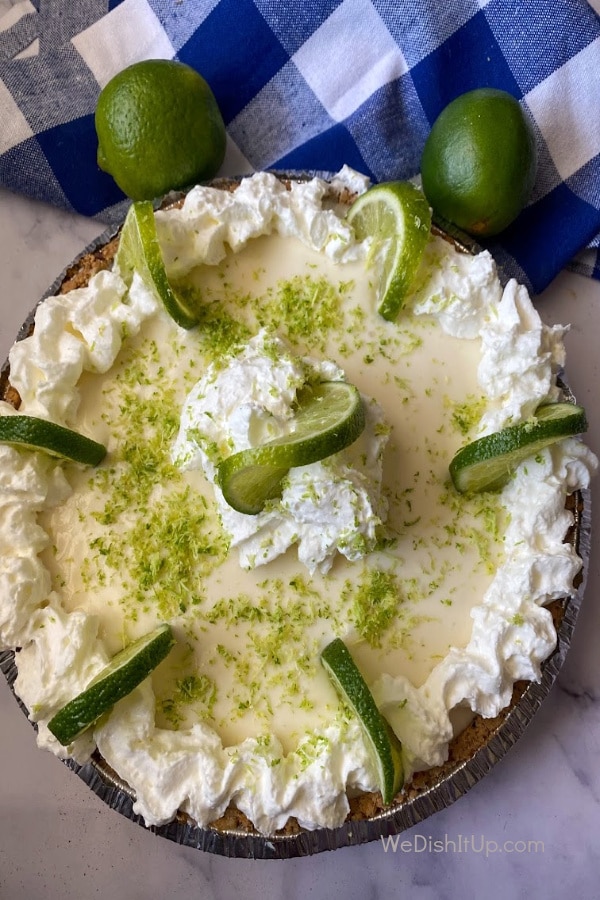 The Best Key Lime Pie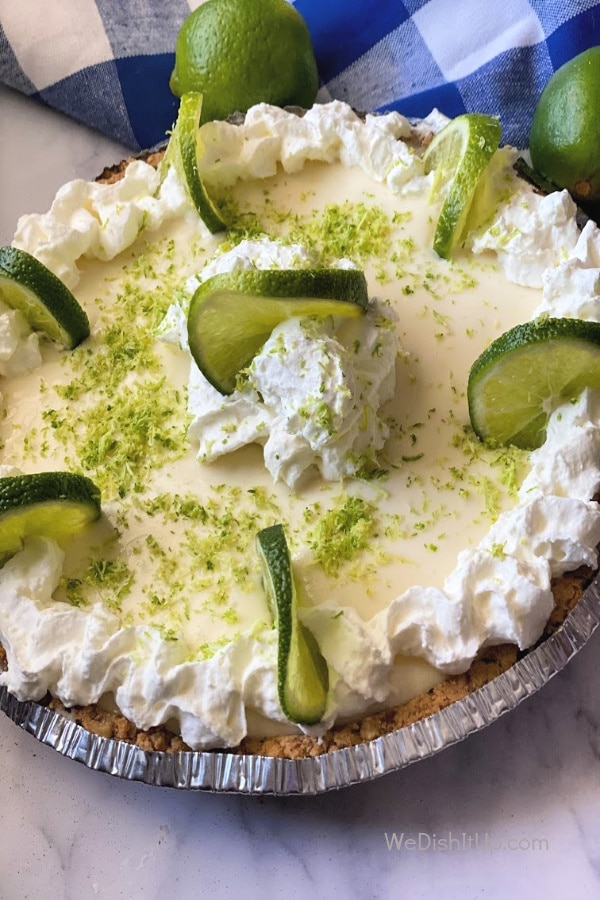 No-bake pies are the best. did you try my No-Bake Chocolate Cream Pie or Mile High Strawberry Jello Pie? They are both fantastic. For many years I worked in restaurants serving Key Lime Pie. However, I don't think I ever tried it. Not sure why. For some reason, I thought I wouldn't like it. Boy was I wrong. It is so good with a cross between sweet and tart. The sweetened condensed milk and the powdered sugar give it the sweet and the lime makes it tart.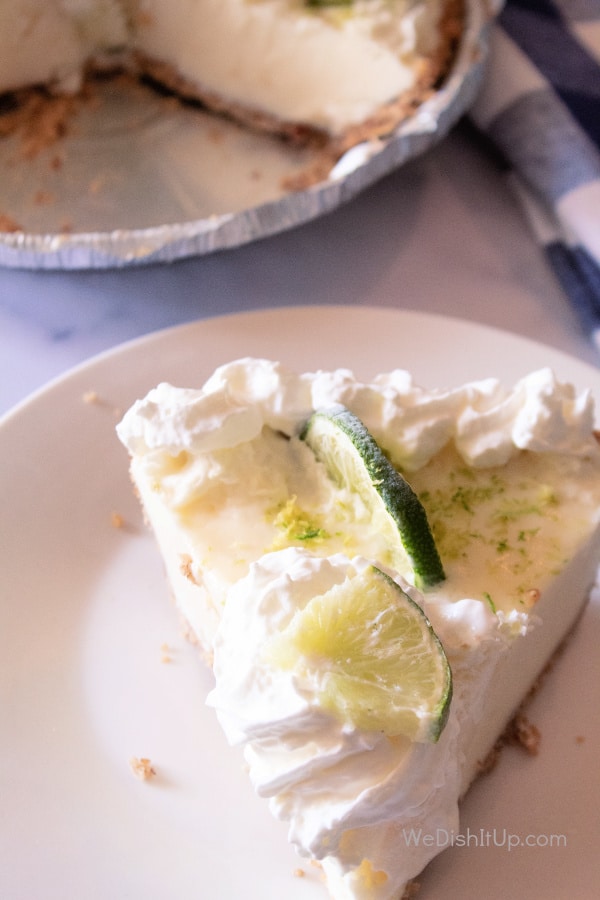 So gotta say al the recipes that I looked at said you have to use key limes or key lime juice. Well since I have no idea what a key lime is -regular fresh limes definitely made a delicious pie. Now like I said, this is the first time I ever tried this pie, therefore I had nothing to compare it to.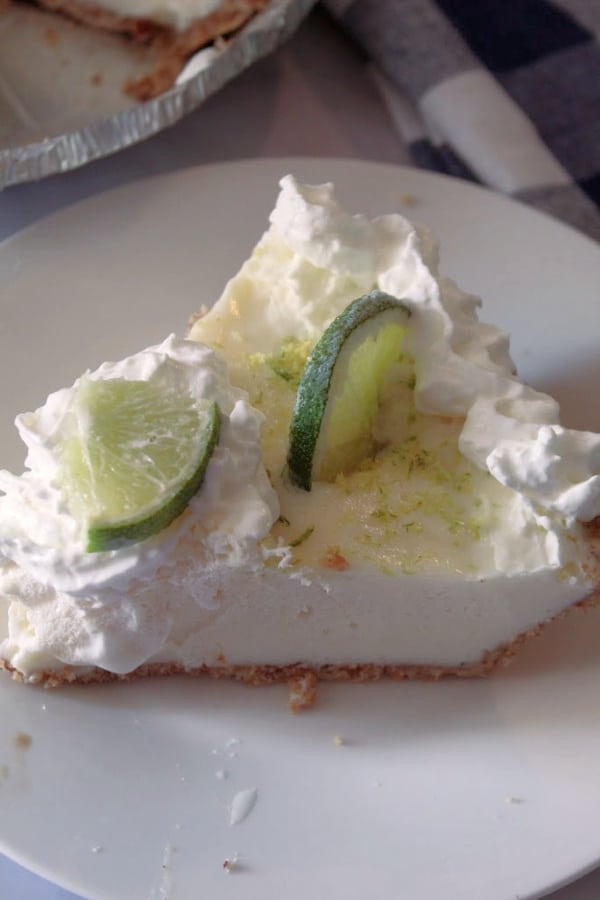 My recipe was inspired by the recipe I found on the insert of my diamond pecan premade crust. You can find it and other great recipes athttps://www.diamondnuts.com/product/nut-pie-crusts/. We made a few adjustments to make it our own.
How to Make the Best Key Lime Pie :
INGREDIENTS NEEDED
Pecan Pie Crust
Sour Cream
Vanilla Yogurt
Sweetened Condensed Milk
Confectionary Sugar
Fresh Limes
Lime Zest
Whip Cream Or Ready Whip
INSTRUCTIONS
In a large mixing bowl combine sour cream, sweetened condensed milk, yogurt, lime juice
Fold In Confectionary Sugar
Pour into Pie Shell
Garnish with zest, lime slices, and whipped cream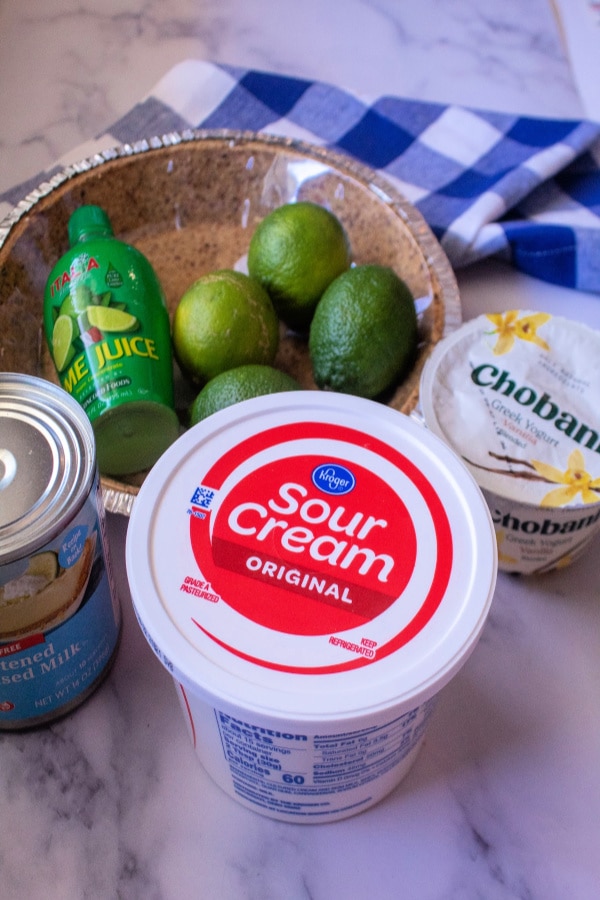 Pie Ingredients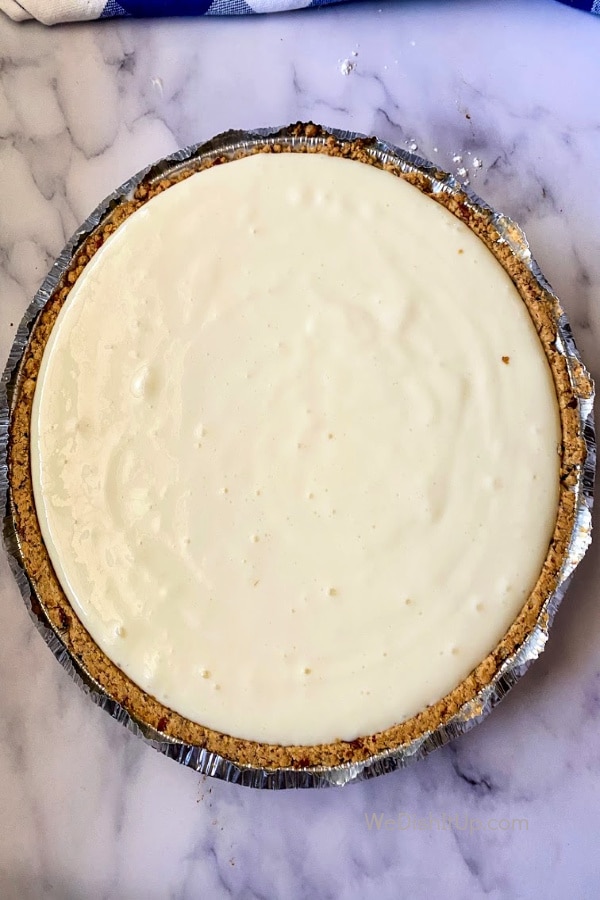 In The Shell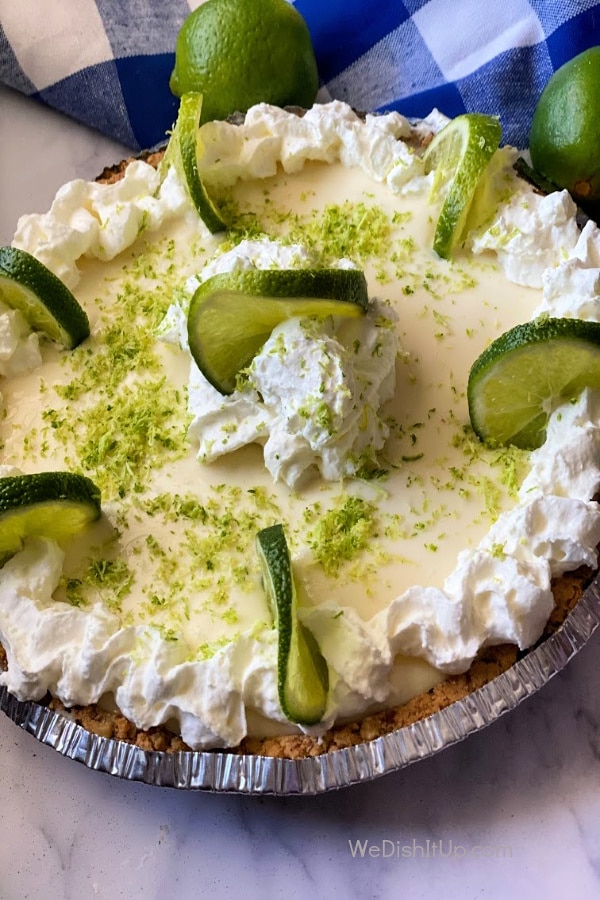 Ready to Serve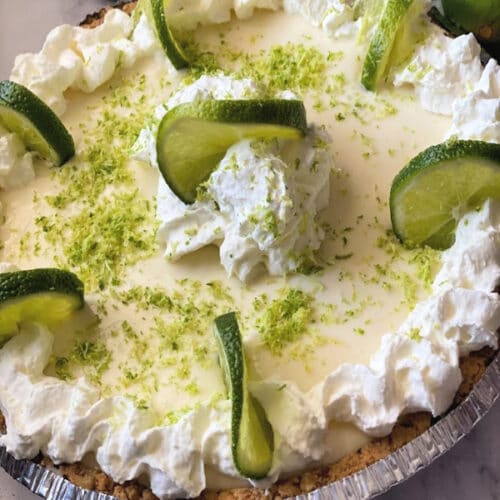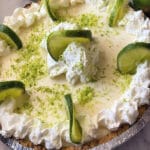 Print
The Best Key Lime Pie
Sour Cream,yogurt, sweetened condensed milk,lime juice fresh limes all in a pecan crust
Ingredients
1

Diamond of California® Ready to Use Pecan Pie Crust

½

Cup

Sour Cream

1

14 oz Can

Sweetened Condensed Milk

½

Cup

Vanilla Greek Yogurt

½

Cup

Confectionary Sugar

⅔

Cup

Lime Juice

Zest of 1 Lime

Optional

2-3

Limes Sliced for Garnish

Optional

Whipped Cream or Ready Whip
Instructions
In a large bowl, mix condensed milk, sour cream, yogurt and lime juice.

Beat with electric mixer on medium-high speed until thick and smooth

Spoon mixture into Diamond of California&reg Ready to Use Pecan Pie Crust.

Garnish with Whipped Cream and Sliced Limes

Refrigerate for 2-3 Hrs and Serve
Follow me on Pinterest @ https://www.pinterest.com/WeDishItUp/
On Instagram @ https://www.instagram.com/wedishitup