Making this Easy Shepherd's Pie is so easy and quick. With ground beef, veggies, mushroom soup and topped with mashed potatoes this is the ultimate comfort food.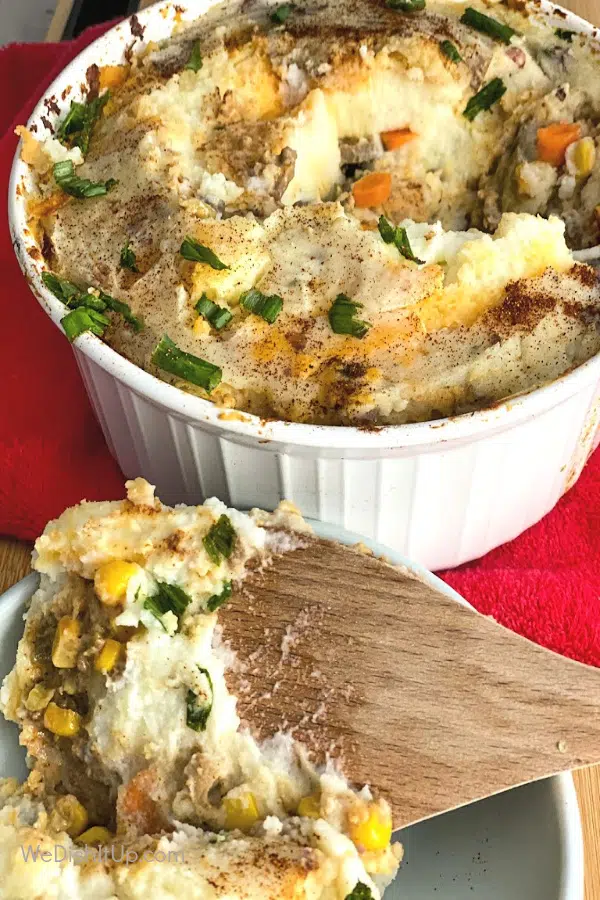 Easy Shepherd's Pie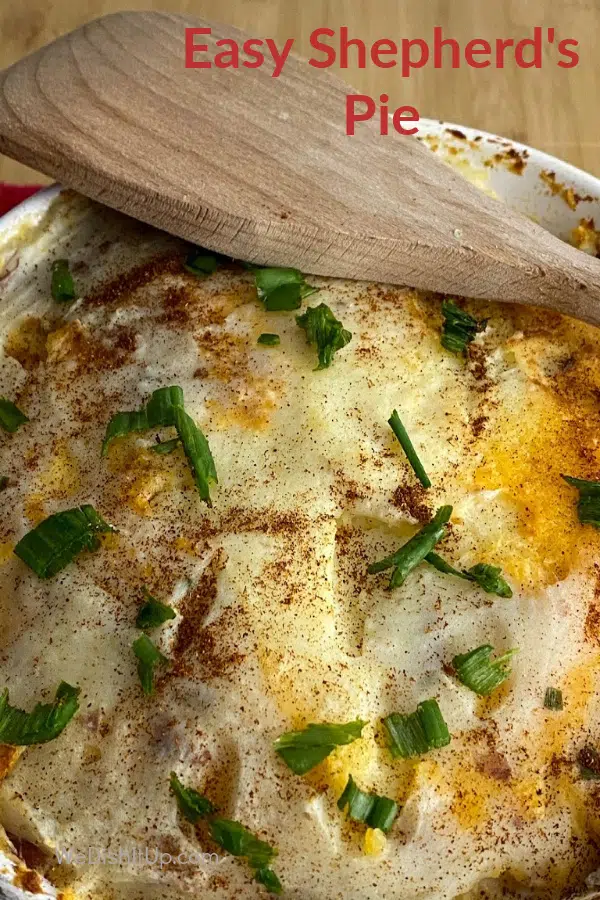 Shepherd's Pie is a great throw together weeknight dinner., Easy 30 or 40 minutes meals are great. Some of my other favorites are Easy Sheet Pan Fajitas, Chicken Bacon Ranch and Cheddar and INSTANT POT CHILI..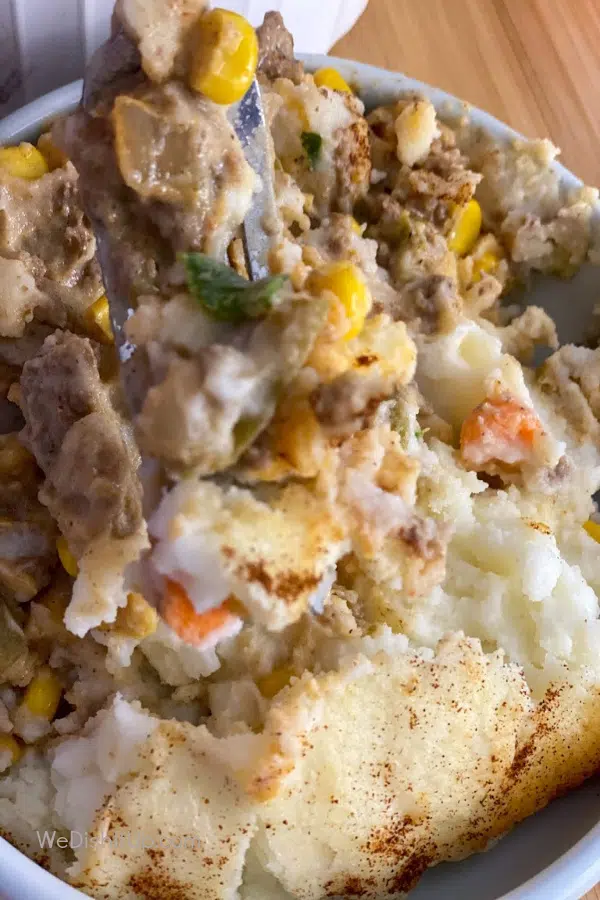 Growing up my mother made shepherd's pie a lot. My parents always knew how to make some great cheap meals. Noone could stretch a pound of ground beef like my mother. The other ingredients are all basic items you probably have in your pantry. Cream of mushroom soup, corn, green beans, carrots, and mashed potatoes. (If you have leftover mashed potatoes they work great.) I usually have some instant mashed potatoes on hand and use them.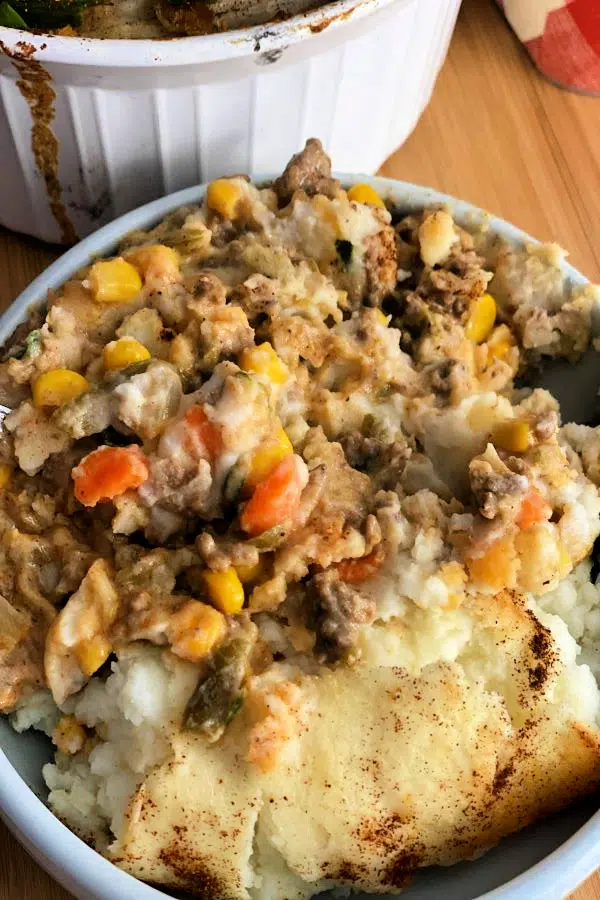 Well eating this delicious meat casserole over the years, it never occurred to me where it got its name. However well-doing some research I discovered it actually has Irish history. Originally named cottage pie if made with beef and shepherd's pie is made with lamb. It was very popular in the 1800s in Ireland, Scotland, and England. The sheepherders often known as Shepherd's would have this meal waiting for them when they returned from the fields. Hence giving it its name.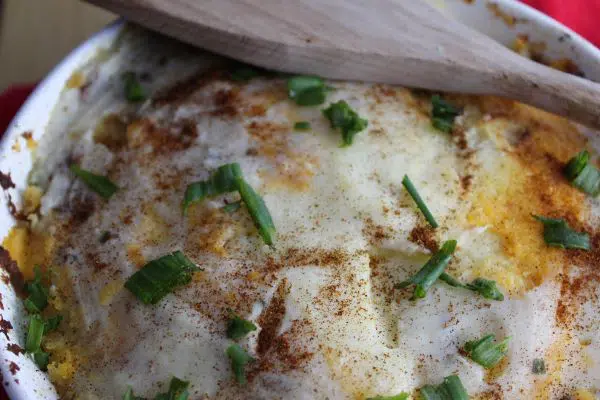 This recipe is made with cream of mushroom soup, although I know many use gravy. Also, this time I used canned corn, canned green beans, and fresh carrots -frozen can be used. Normally I go with whatever I have on hand. So grab what you have in the pantry or freezer and throw it together.
How To Make Easy Shepherd's Pie:
INGREDIENTS NEEDED:
Ground Beef
Onion
Cream of Mushroom Soup
Mushrooms
Corn
Green Beans
Carrots
Mashed Potatoes
Garlic Powder
Paprika
Salt
Pepper
Green Onions (optional garnish)
INSTRUCTIONS:
Brown Ground Beef
Add Onion and Mushrooms
Mix in Soup
Stir in Corn, Green Beans, and carrot
Add Garlic Powder, Salt and Pepper
Scoop into a baking dish (spray dish with food release to make clean up easier)
Spread Prepared mashed potatoes over meat and vegetable mixture-sprinkle paprika
Broil til golden brown - garnish with green onion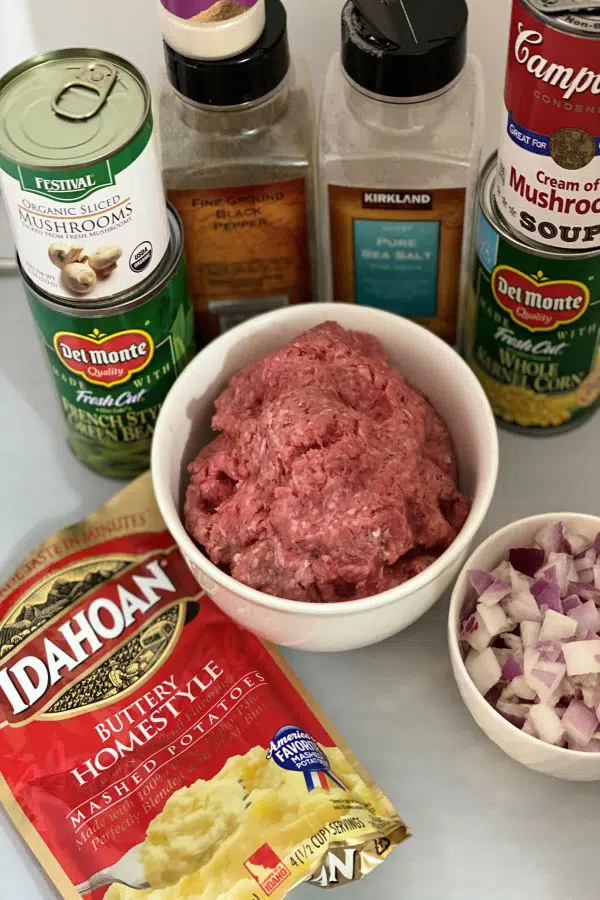 Ingredients for Shepherd's Pie
Browning The Meat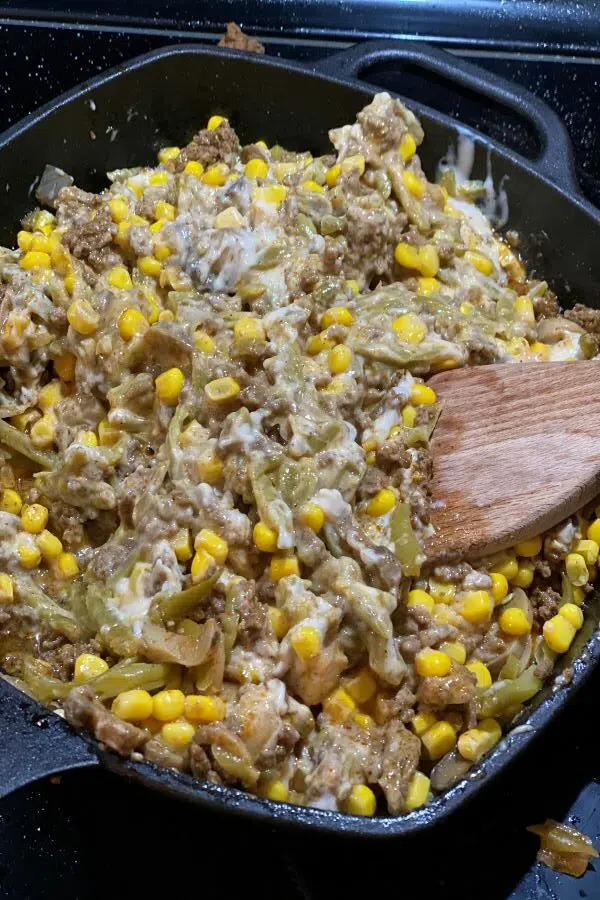 Adding the Veggies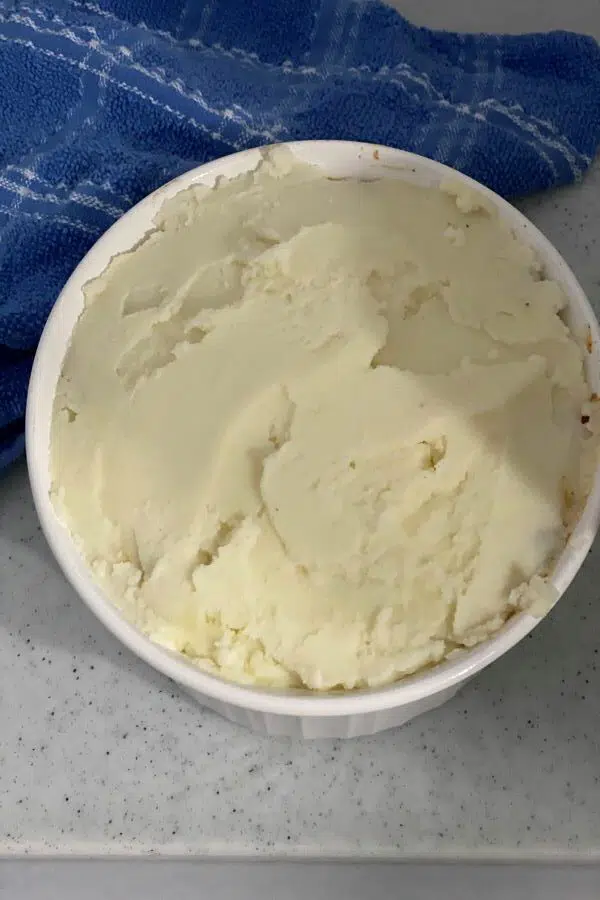 Potatoes on Top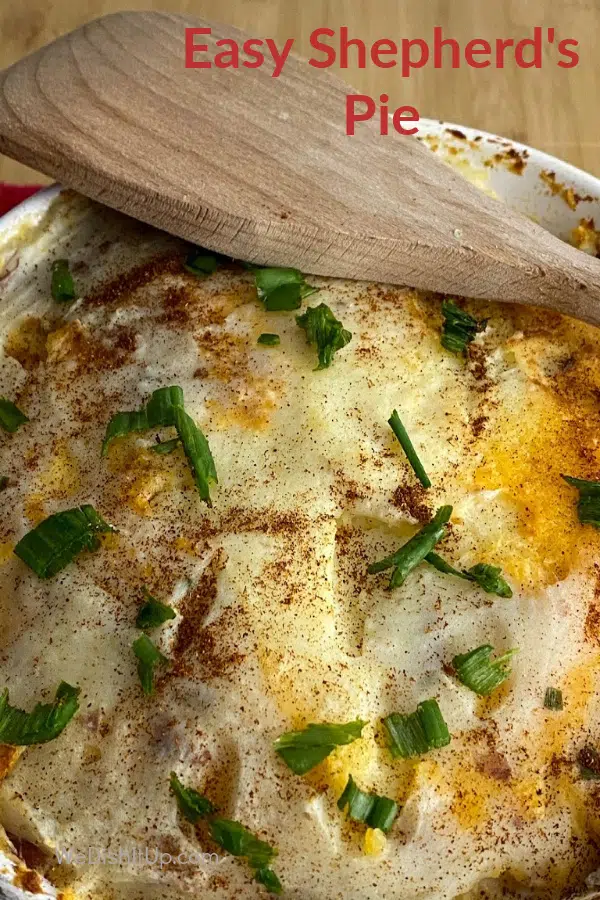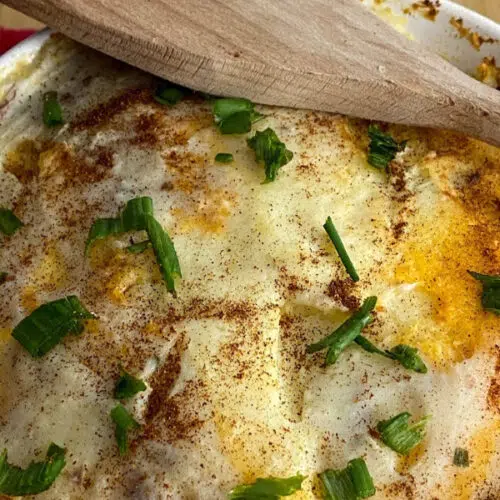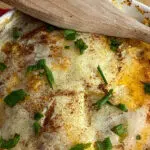 Print
Easy Shepherd's Pie
Ground Beef , cream of mushroom soup, corn, peas, carrots, onion and topped with mashed potatoes
Equipment
OVEN

stove, large pan, knife, cutting board
Ingredients
1.5-2

lbs

Ground Beef

1

10 oz Can

Cream of Mushroom Soup

1

4 oz Can

Sliced Mushrooms

½

Onion

Diced

1

Can

Corn

Frozen can be used

1

Can

Green Beans

Peas can Be Subbed-frozen can be used

1

Can

Carrots

I used fresh because that's all I had

2-3

Cups

Mashed Potatoes

Instant or Made to Order

½

Tsp

Garlic Powder

½

teaspoon

Salt

Or to taste

½

teaspoon

Black Pepper
Instructions
In a large skillet brown ground beef -add diced onion and mushrooms - brown for 3-4 minutes

Stir in mushrooms soup ( if too dry add a little milk) Mix in corn, green beans, carrots -heat on medium-high 5-6 minutes

Scoop into a baking dish - top with mashed potatoes

Broil on high heat until golden brown - approx-10 minutes
As an amazon associate, I receive a small commission on qualifying purchases


.