This INSTANT POT CHILI came out fantastic. All the ingredients are pretty much thrown in the pot and steamed to lock in all the spices and wonderful flavor.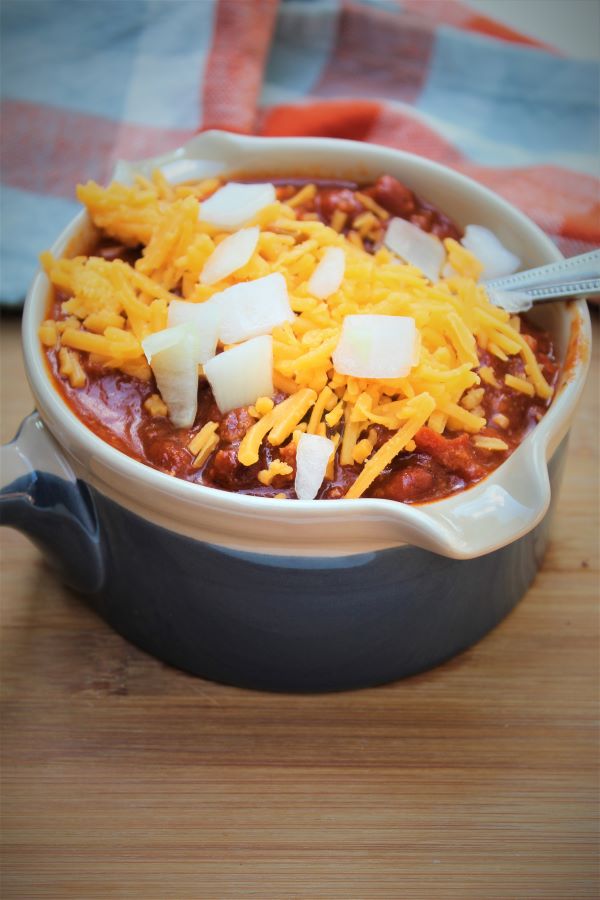 INSTANT POT CHILI
Not only is it pumpkin and apple season, did you try Cinnamon Apple Turnovers and Pumpkin White Chocolate Chip Cookies? It is also soup and chili season. Chili has to be one of my favorite meals. It takes me back to my childhood. My mother's chili was/is fantastic. Hopefully, my kids all feel the same about mine. (which is pretty much the same as my mothers with a few minor tweaks). I know my youngest daughter text me last night and said thanks for teaching me to make chili mom. I just made some and it is delicious. - Love those kinds of compliments.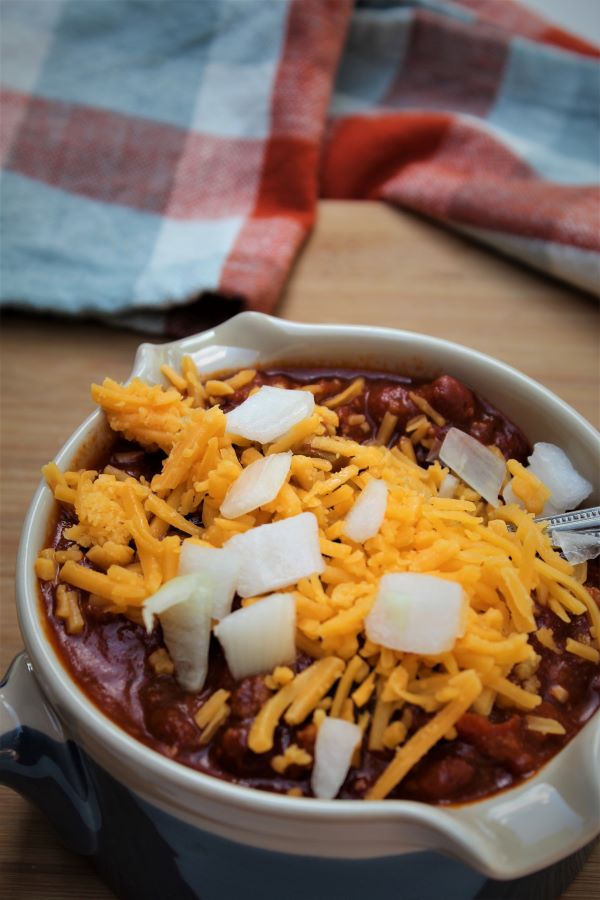 There are so many different types of chili, when I worked in an office, we had a chili cook-off once a year. It was always so much fun to try different kinds of chili. I live in Cincinnati and they have their own style chili they are famous for. In fact, if you'd like try a version of Cincinnati Chili, head over to Cincyshoppers site and try https://cincyshopper.com/homemade-cincinnati-chili/
Personally, I am pretty much a fan of just basic American style chili. I like my chili pretty spicy but you can adjust the heat/spice to fit your personal preference

What You Will Need To Make INSTANT POT CHILI :
To make this chili you will need -olive oil, onion, green pepper, minced garlic, tomato paste, ground beef, tomato sauce, kidney beans, chili beans, fire-roasted diced tomatoes, chili powder, cayenne pepper, black pepper, and kosher salt.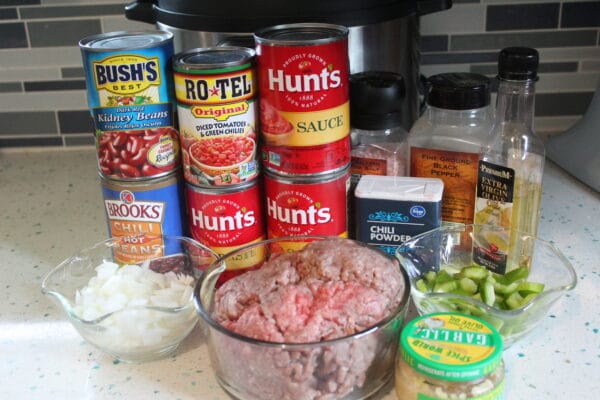 Ingredients for Chili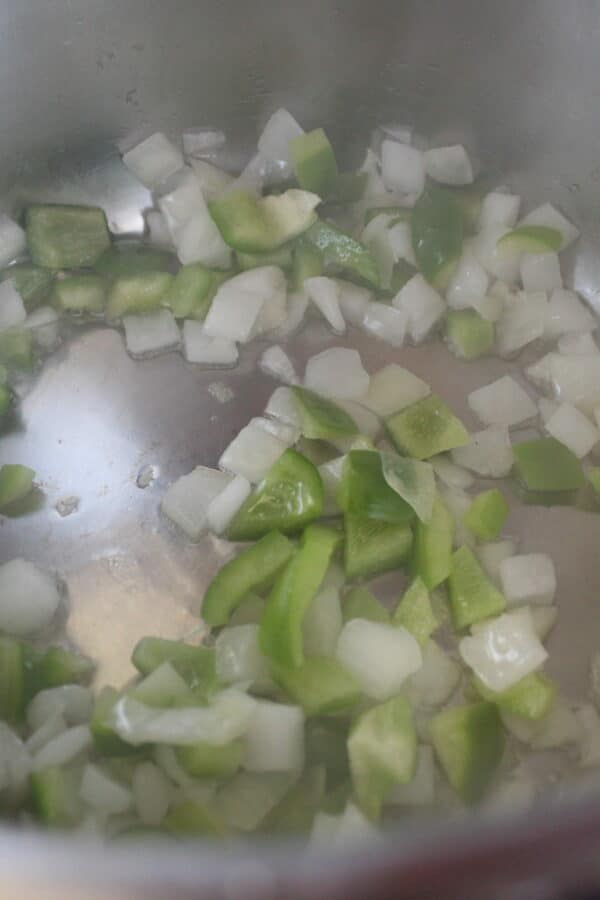 Onions and Peppers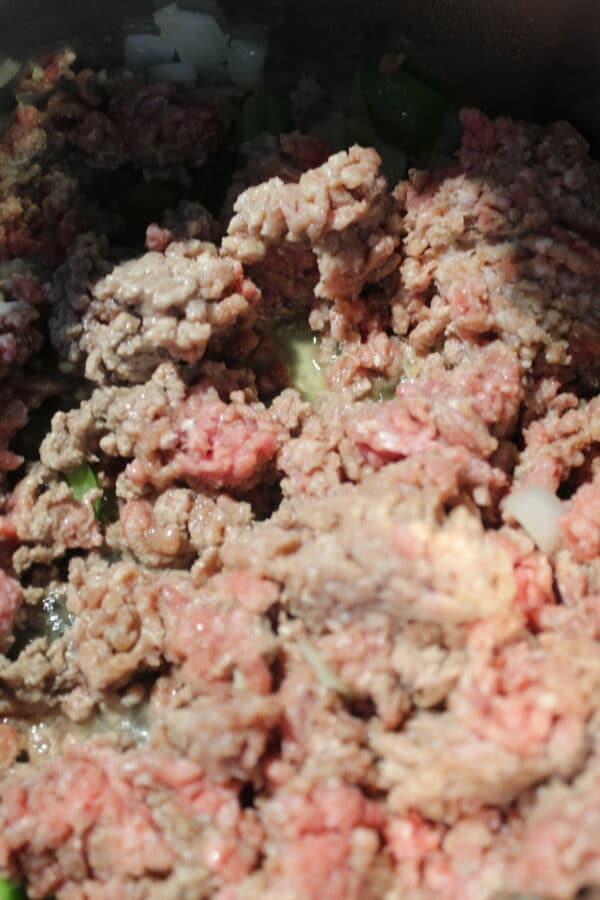 Ground Beef Cooking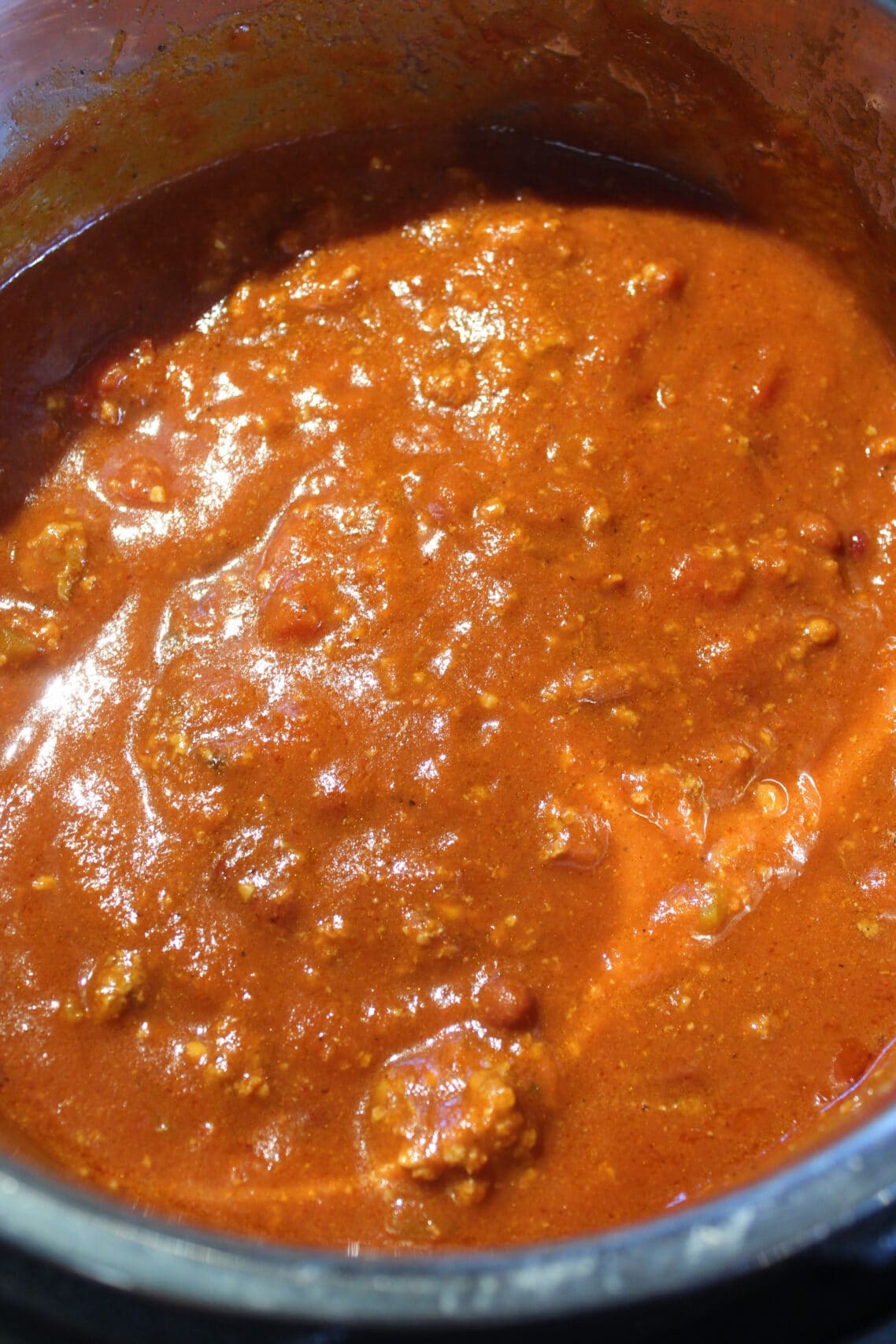 Complete In Instant Pot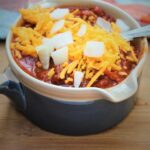 Print
INSTANT POT CHILI
Chili with ground beef, beans, spices
Ingredients
1

Tbsp

olive oil

1

chopped onion

½

chopped green pepper

1.5

lbs

ground beef

1

13 oz can

tomato paste

2

15 oz cans

tomato sauce

1

15 oz can

fire-roasted tomatoes

1

15 oz can

kidney beans -drained and rinsed

1

15 oz can

chili beans -drained and rinsed

4

tbsp

chili powder

more or less to preference

1

tsp

cayenne pepper

more or less to raste

1

tsp

black pepper

more or less to taste

½

tsp

kosher salt

more or less to taste

sour cream

optional for topping

shredded cheddar

optional for topping

diced onion

optional for topping
Instructions
1.-Set Instant Pot to Sauté function and add oil. Add onion and cook until soft, 5 minutes. Stir in garlic and cook around 1 minute, then add ground beef and cook, breaking the meat up with a wooden spoon, until no longer pink, 7 minutes. Drain fat, if necessary. Stir in tomato paste



2. Return insert to Instant Pot and add sauce, beans, tomatoes, chili powder, and cayenne. Season with salt and pepper. Lock lid and set to Pressure Cook on High for 18 minutes.



3.- Quick release and remove the lid- serve with desired toppings
If you aren't a fan of chili but are looking for a great soup to serve on a chili fall day try Easy Country Chicken Noodle Soup or Homemade Broccoli Soup
If you arent on our email list, please enter your email at the top of the page
Follow us on Facebook @
https://www.facebook.com/WeDishItUp/
On Pinterest @
https://www.pinterest.com/WeDishItUp/
and Instagram @https://www.instagram.com/wedishitup